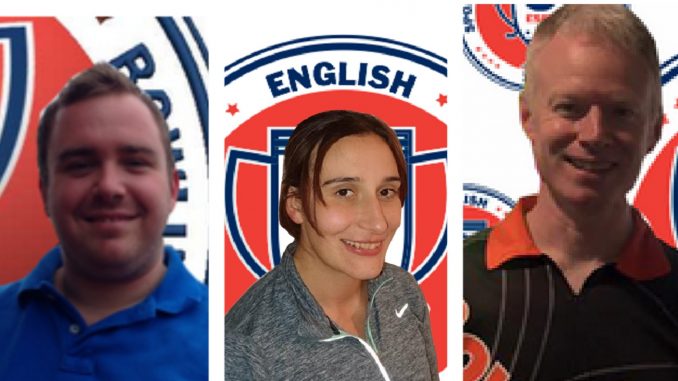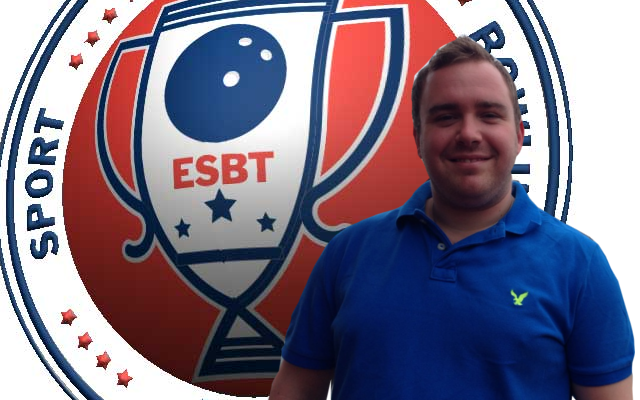 ESBT Tour Stop 1 Stroud :
Tour Stop 1 was played on the specially designed Lucky Larsen pattern, for the WBT event that goes by the same name, Lucky Larsen – named after… yes, you guessed it…. Martin " Lucky" Larsen, one of Swedens finest players and…. All round nice guy. We had the pleasure of Storm Bowling's Bill Supper and Peter Somoff decide on this pattern for the first Stop of season 2.
The Pattern measures 38ft in length and uses 26.5ml of lane oil.
Who would be able to " Get Lucky " on this pattern???
Jason Belmonte won on this pattern in Sweden last year…… could we have a 2 handed winner??
Squad 1:
Players in squad 1 consisted of a Multiple EBT Major Winner and newly voted housewife's favourite , Rob Thurlby, one of Malaysias finest exports and certainly no stranger to huge scores, ZZ – Zulmazran Zulkifli , Team England's Gordon Humphries and Gary Baker…… could any of these be Belmo of Stroud??
As the bowling came to the last game, Jason Agate was leading but a slip up in game 8 meant Lee Cocker took squad 1 with a score of 1664 only 14 pins behind was Jason with 1650 and rounding out the top 3 was Craig Barrett with 1646 only just 1 pin in front of " miss consistent" Katie Finnigan on 1645.
" ZZ" was 7th on 1605 but poor old Thurlby just didn't have his striking boots on and ended up 20th on 1472.
Squad 2 was soon to start and we would now see some very familiar names…. ESBT Winner and 2017 Masters Champion Adam Michaels, EBT Legend Paul " Roger " Moor…. Englands Finest Stevie T, H.O.F Mrs Kim Oakley and the return of new " old boy"  Richard " Tricky " Hood!
Could any of these topple the leaderboard and knock Cocker off the top spot? Could one of our previous winners , win again?
Brandon Roberts got off to a flying start with a fine 277 followed by Stroud Bowl owner and Team England Senior Kim Johnson 258….. the first 3 games were between these 2 for the top spot but as the oil carried down and transition happened Kim would lose his striking shoes and Brandon sped off with a few new chasers, Adam Michaels, Paul Moor and the silver fox Stevie T.
Going in to game 8 , it was a close one…… it was looking like the +100 mark would be needed… Brandon hit trouble with a 186 , Stevie T only managed a 172, Paul Moor was 205 but that wasn't enough to stop ESBT Masters Winner Adam Michaels from taking top spot , again, and winning on 1713.
This was Adams 2nd Tour Stop win after Farnborough 2017. A slight repeat of the 2017 Masters final with Adam just taking Brandon.
Following Adam was Brandon in 2nd – 1706 and Paul Moor in 3rd – 1686. Lee Cocker's earlier attempt landed him in 6th with his 1664.
Rounding out the top 10 and being the highest female was ESBT newcomer and, " Miss Consistent " Katie Finnigan with a 1645 – a fantastic first result on the ESBT.
The Sweeper was won by Glen Bailey on 499, Chris Matthews 2nd with 496 and round out the top 3 was " ZZ " himself with 493.
Well done to all…… Now let's head to Tour Stop 2….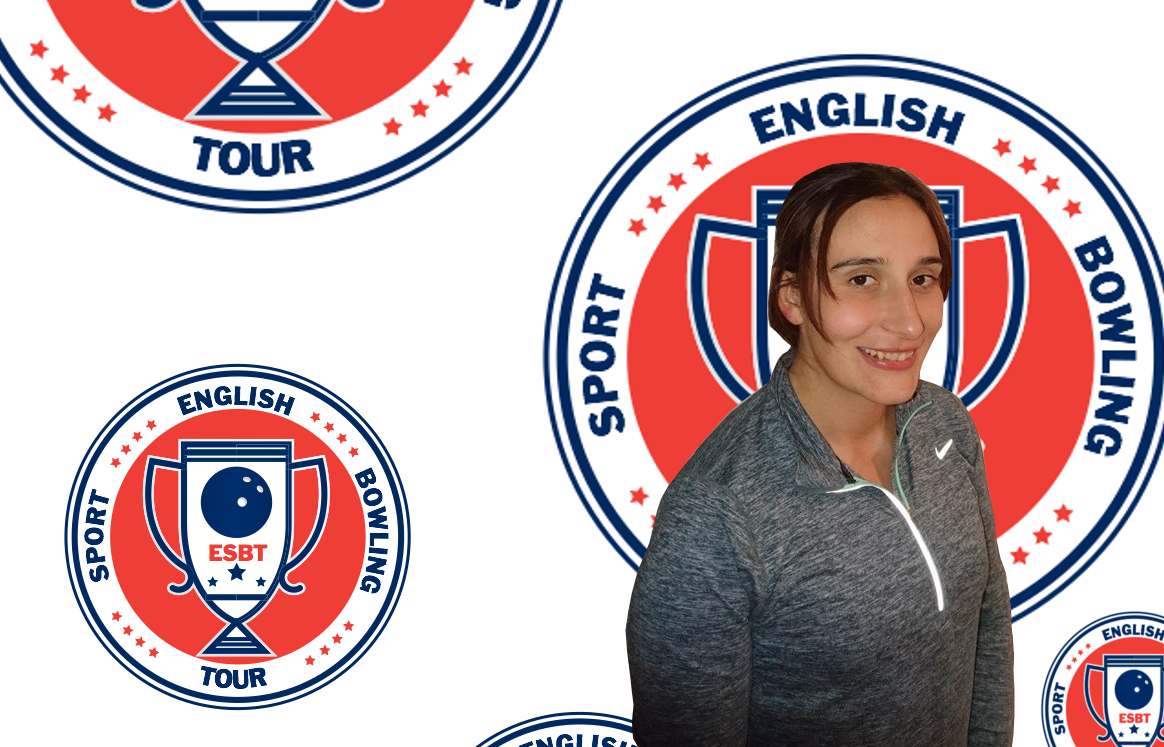 ESBT Tour Stop 2 , Shipley.
ESBT Tour Stop 2 was held at Jeff Taylor's Go Bowling Shipley. Pattern chosen was the EBT Sofia International 2017, at 43ft and 26ml, this was certainly not going to be easy. Those who played the Sofia International Open last year knew what it was like and….. knew it was going to be a grind. With a slight increase of numbers for this Stop we opened the Saturday squad to a total of 10 players.
Squad 1:
We saw ESBT 2017 Masters finalist Vicki Harman, Senior Team England's Paul Morris and welcomed a new face with local youth player, Jack Blyth.
Game 1 saw only 1 200+ game from Stacey Gould with a 205…was this a sign of things to come maybe? Vicki Harman stepped up in game 2 with a 247, game 3 was Paul Morris 221, game 4 Glen Richardson 230, Vicki again 205 game 5, game 6 was 202 by Stacey, game 7 was a massive 266 from Glen and game 8 went to Jack Kerr was a 201…. In between all these 200's we're plenty of 130-170 games so…. You had to be careful not to waste any pins.
Vicki Harman was squad 1 leader with 1724 – a really solid performance by Vicki. Second was Glen Richardson on 1651 and 3rd goes to Stacey Gould with 1466.
Squad 2 Sunday Morning :
This morning saw the Team England WYC Team hit the lanes under the watchful eyes of the legend that is Andy Penny and his side kick Mark Heathorn…. Could any of their 8 players crack the top spot? They had to contend with the likes of Matt Chamberlain and local lads Steve Kay and the might of Mark Smith!
A very up n down scoring squad with a 200 game being something of a challenge at first… a 160 was a common sight until games 5-8 when the pattern looked like it settled down and had a bit of hold around the middle…. Lee Cocker putting together a 867, Steve Kay threw a 831 but it was Mark Smith who just had that true Yorkshire Grit with a massive 1018. This propelled Mark to the top spot of the squad on 1692 followed by Steve Kay on 1607 and 3rd was Youth player Mia Bewley on 1584.
Vicki was still at the top after 2 squads…… Could she hold on for 1 more squad?
Squad 3:
Enter Paul Moor..Paul won the Sofia International 2017 so all eyes were on him as he took to the lanes, could Paul do what he did in Sofia?
He would have to see off Vicki, Mark and fend off fresh challenges from sharpshooters Brandon Roberts, Hadley Morgan, Leon Devlin and senior supremo Kim Johnson…..!
A mild start by all players, plenty of 180 games but only 7 200+ games at the start…. This continued with players trying to spare everything and not let the pocket get away from them as the pattern was heading in to the transition stage – this looked like game 3-4 onwards for most apart from 1… Wigan's finest Danny Davies. Danny was on a pretty impressive 875 for his first 4….. leading by a fair bit….but as we saw from squad 2, games 5-8 threw a few curve balls and scores jumped…could Danny hold on?
Leon Devlin suddenly started to carry shooting 853, Elliot Crosby put together an 824 but wasn't enough to catch Danny, Mark or Vicki!!
Vicki Harman took the win with her 1724 squad 1 score, first time this has been done from a Saturday squad!! In 2nd was Danny Davies on 1709 and rounding out the top 3 was Local legend ( under his dads coaching – another legend in Jack Smith ) Mark Smith on 1692.
Highest youth player was Mia Bewley in 10th with a 1584 taking the last cash position.
What happened to Paul Moor I hear you ask……? Well…. The 2017 Sofia International champion didn't exactly repeat his form …. He well and truly had an off day, finishing in 53rd position… 1 positive from this is he will have 1 pin a game bonus for Stop 3 at Farnborough!!
The sweeper was won by Lee Cocker on 476, Rob Thurlby 2nd with 462, Ian Hollands 3rd with 456, Gemma Tsappis 4th on 455 and rounding out the final cash sweeper spot was Callum Simons with a 451!
Vicki is the ESBT's 2nd female Tour Stop winner, Jo Allsebrook was the first back in Chesterfield 2017!
Amazing to see yet another new tour Stop winner!
Well Done Vicki!!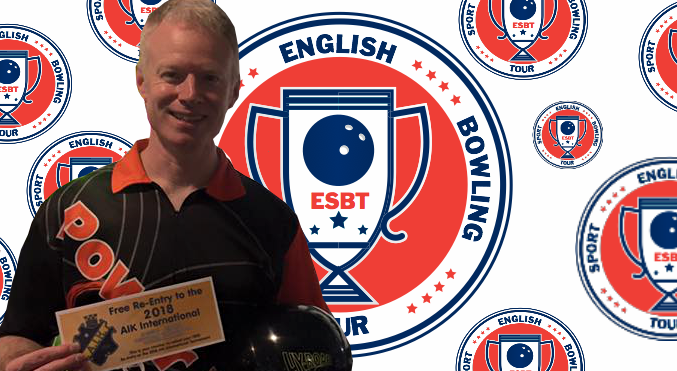 Tour Stop 3, Farnborough:
This Tour Stop the World Bowling pattern of Melbourne was selected. At 37ft in length and a high volume of 28.6ml…. This was always going to be tricky….well, not going to make it easy are we, this is Sport Bowling after all!!
3 squads again due to numbers, good numbers that is, we are seeing an increase of players this season which is always good!!
With the MSL playing on the Sunday, the Saturday squad saw the likes of Major Thurlby, Hadley Morgan who's got a few EBT wins , and ESBT wins… but sitting a little bit quiet this round was Paul Moor, now Paul didn't have the best of times at Shipley so could he make use of his 1'pin a game bonus?? Let's see!
The shorter patterns are a lefties favourite pattern – going by results and scores ( even though they may say otherwise ) …
Squad 1:
Starts off slow, only 1 200+ game by 2017 Welsh Open Winner Mark Patrick on a 206…. Could this be the way for the rest of the block…? No… Paul Moor, Rob Thurlby and Glen Richardson added to the 200+ games tally really kicking things off with Thurlby leading the way with a 246….
All of a sudden we saw the silent but violent Hadley Morgan sneak up on all the others rolling games of 203,216,224,233,237 and 232 ..this adds on to his 195/195 start for a superb total of 1735.
Paul Moor retaliated throwing games of 218,259 and 257 for a 1635 but just couldn't catch the little lefty. In 3rd was another lefty, the wacker himself Glen Richardson with a 1626. Told you this pattern will be tricky!!
Gary Baker not only had the best hair this squad, he also topped the senior standings coming in 4th shooting a 1581.
Could Hadley's score carry him to victory from squad 1, like Vicki's did in Shipley??
Squad 2:
Sunday mornings squad saw a few players that certainly did the miles to come to Farnborough, John Fitzsimmons and Katie Finnigan all the way from Bromborough, the ever dangerous Matt Chamberlain and 2017 ESBT Masters And Farnborough Champion….. Adam Michaels!
Could Adam repeat his 2017 form snatching the lead of Hadley Morgan?
3 200+ games to start with in game 1 , certainly up on the previous squad…. Then another 3 200+ games in game 2…. Have we a pattern emerging?? Turns out we didn't … but there was a lack of 200+ games in game 3…… until Chamberlain got his roll right, Matt fired games of 237,234,214 and 209 in games 3-6 to get a commanding lead on the field .. a further 190 and a 211 to finish would put him on a very good total of 1642 as he walked off the lanes as squad winner.
Gary Sykes somehow managed to trip most pins in the deck ( he found a friendly pair ) for a 258, 219,201 to finish on a total of 1640 to seal 2nd in the squad. It was a very close run last game for 3rd – 6th place as John Fitzsimmons pulled a 253 out the bag to sneak in front of "Miss Consistent " Katie Finnigan – 1600 to 1586 respectively, to seal 3rd and 4th with Adam Michaels 30 back on a 1551 total.
Hadley still has the lead …. Matt Chamberlain has taken over Paul Moors 2nd pushing Paul down to 4th as Gary Sykes snuck in 3rd with 1 squad to play!
Squad 3:
This squad had a few tight players, players that love the tough stuff… To name a few… Leon Devlin, Brandon Roberts ,Newly crowned 2018 Welsh Open Champ Pistol Pete Stevenson…. And last but no means least ……… the inch perfect grinder Stevie T!!
Steve , Pete and Brandon really started out of the gates with a bang…. 247, 238 and 224 respectively for them 3….. with Matty Clayton's 204 being the other only 200+game.
Steve didn't stop there, he continued to hit the 1-3 pocket and send the pins in to a trance with games of 204,221 and 207 for his first 4.
Matty Clayton found something in game 3 for a 209 then continued on in game 4 with a massive 279 putting him just in front of Steve,  with Pete Stevenson and Jason Agate only a few behind at half way stage.
Games 5-7 went toe to toe between Steve and Matty, leaving it all on the last game for the decider…. Steve with a 7 game total of 1534 and Matty ahead by 20 on 1554.
The battle for 3rd and 4th place was equally as close with Pete Stevenson and Jason Agate as Pete blasted a 255 in game 7 to sneak a few pins up on Jason, leaving it also to the last game.
Hadley's 1735 did look in a bit of trouble – just as long as nothing terrible happened.
Steve did what he does best and continued to hit the 1-3 shot by shot scouting pins all over the deck for a fine 231 to Matty's 192….
Jason and Pete was also close with Jason shooting a 198 to Pete's 183 and nicking 3rd spot.
Steve finished on a magnificent 1765 and overtook Hadley for 1st place and her Win!  Matty ended with 1746 and also leapfrogged Hadley in to 2nd place.
Hadley remained in 3rd with his 1735 with Jason Agate in 4th on 1663 and Pistol Pete Stevenson in 5th  few behind on 1654. Rounding out the final cash place was Glen Richardson in 10th with a total score of 1626.
Highest female goes to Katie Finnigan on a 1586 in 14th and top Senior goes to Gary " the Hair " Baker on 1581.
The sweeper winners are…. Steve Kay tops the list with a 515, 2nd John Fitzsimmons with 493, 3rd goes to Rob Thurlby with 479, in 4th is Craig Barrett shooting 476 and rounding out the sweeper is Gary Baker on 474!
Well done to Steve Thornton for winning another tour Stop… his 2nd after the Poole Stop 2017!
So…..  3 Tour Stops, 3 Winners……. Adam Michaels, Vicki Harman and Steve Thornton…. Who will be the Tour Stop 4 winner at Acocks Green on the 10th June!??!!