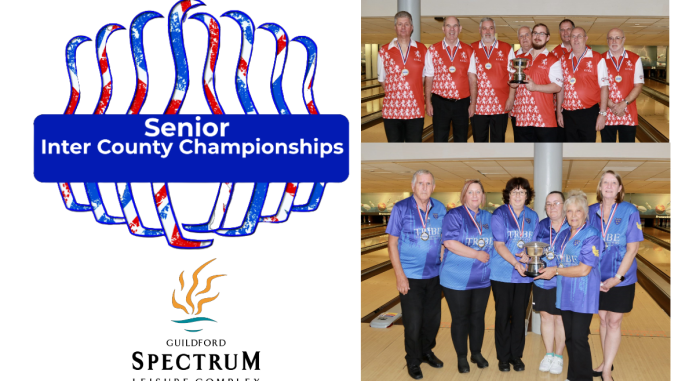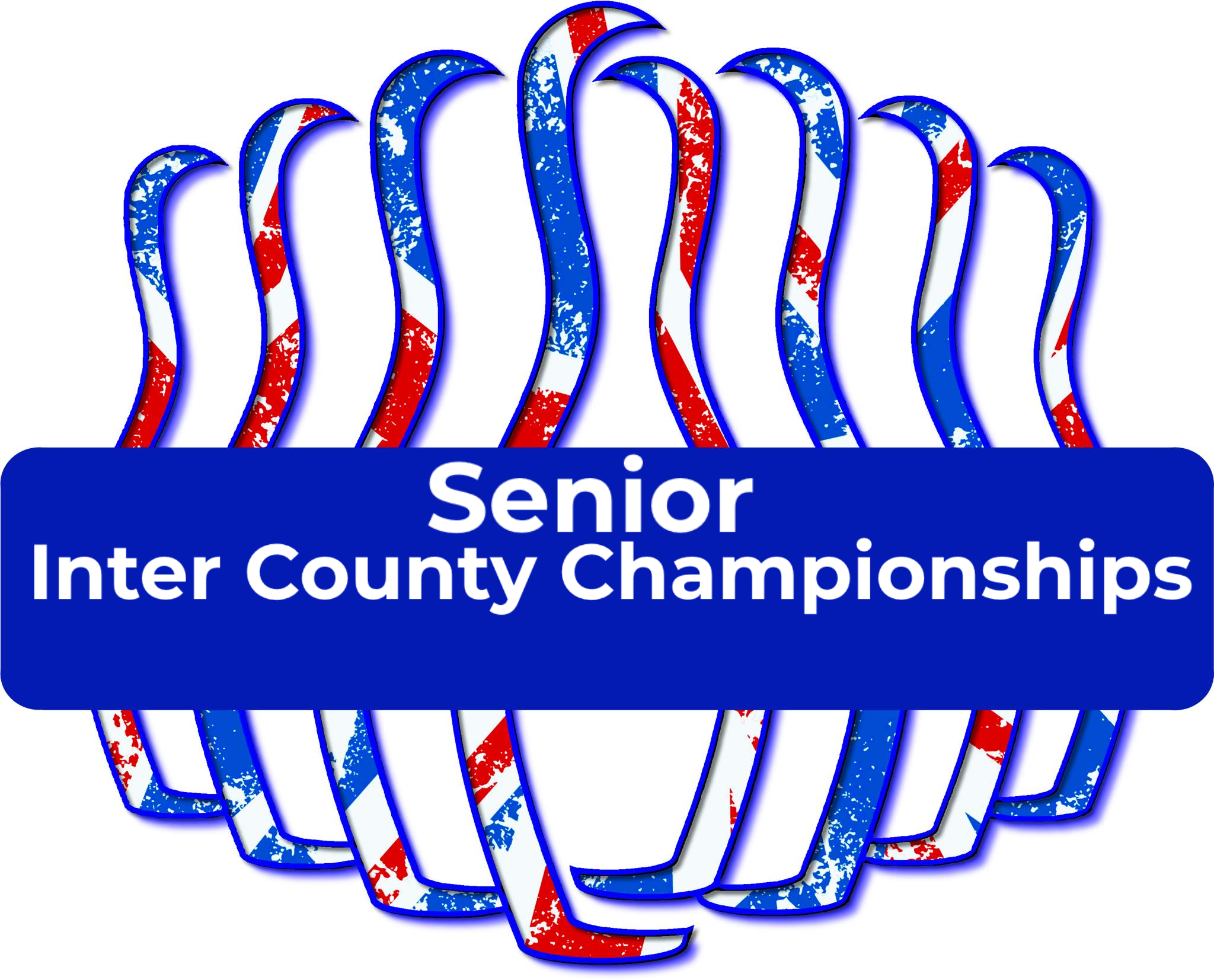 Guildford – 8th to 9th October 2022
The 2022 BTBA Senior Inter County Finals roll into Guildford this weekend. 1996 saw the first Senior ICC set up and hosted by Hollywood Bowl at Wellingborough and the first 300 rolled by Yorkshires' Sue Megson and the titles won by Dorset Men and Yorkshire Ladies. Current champions are Kent Men and Yorkshire Ladies.
Finalists
The 2022 BTBA Senior Inter County Qualifications took place on 12th June in four qualifying groups with the following counties through to the finals in Guildford.
Men
Women
Buckinghamshire
Dorset
Cambridgeshire
Essex
Dorset
Kent
Durham
Norfolk
Essex
Staffordshire
Kent
Surrey
Lancashire
Sussex
Lincolnshire
Yorkshire
London
Middlesex
Oxfordshire
Yorkshire
Reports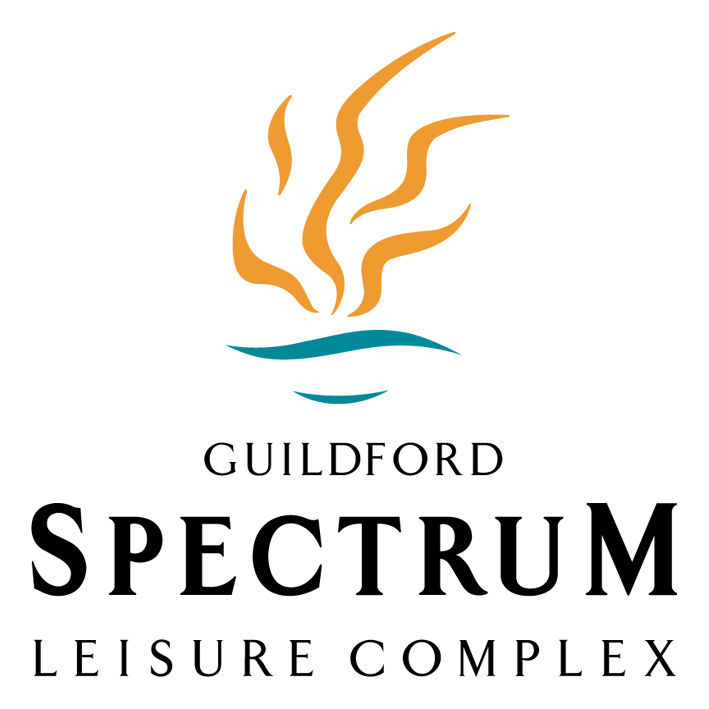 London rolled into the lead after the first game of the mens event thanks in part to a fine 276 from Selwyn Morgan but the lead was short lived as they dropped to tenth by game three. Leading the way were Essex with 3043 and 69 pins ahead of Kent in second with 2976 and Lincolnshire close by in third with 2966.
Later in the afternoon saw the ladies on the lanes and Surrey taking an early lead ahead of Sussex and Staffordshire as the Men went into game four and Kent the new leaders with Essex second and Lincolnshire third. A short day of just two games for the ladies and Sussex the overnight leaders with 1564 followed by Staffordshire in second and Dorset third. At the end of the days play for the Men it was Lincolnshire up to the top spot overnight with 6251 with Kent second on 6067 and Durham up to third with 6003.
Day 2 and at lunch it was Sussex leading the ladies after five games with 3884 and a good 188 ahead of second placed Dorset with Staffordshire in third. Fot the Men it was Lincolnshire still leading but by just 13 pins ahead of Kent with Durham in third. As we closed in at the end, Yorkshire men were on a run and into third place and just 55 pins behind the to spot with Kent and Lincolnshire in the hunt. Sussex ladies had it all but wrapped up with a game to go and a lead of 356 pins over Dorset in second and Surrey in third. At the very end it was indeed Sussex winning ahead of Surrey in second and Staffordshire in third.Kent winning the mens with Yorkshire second and Lincolnshire third.
Results
Ladies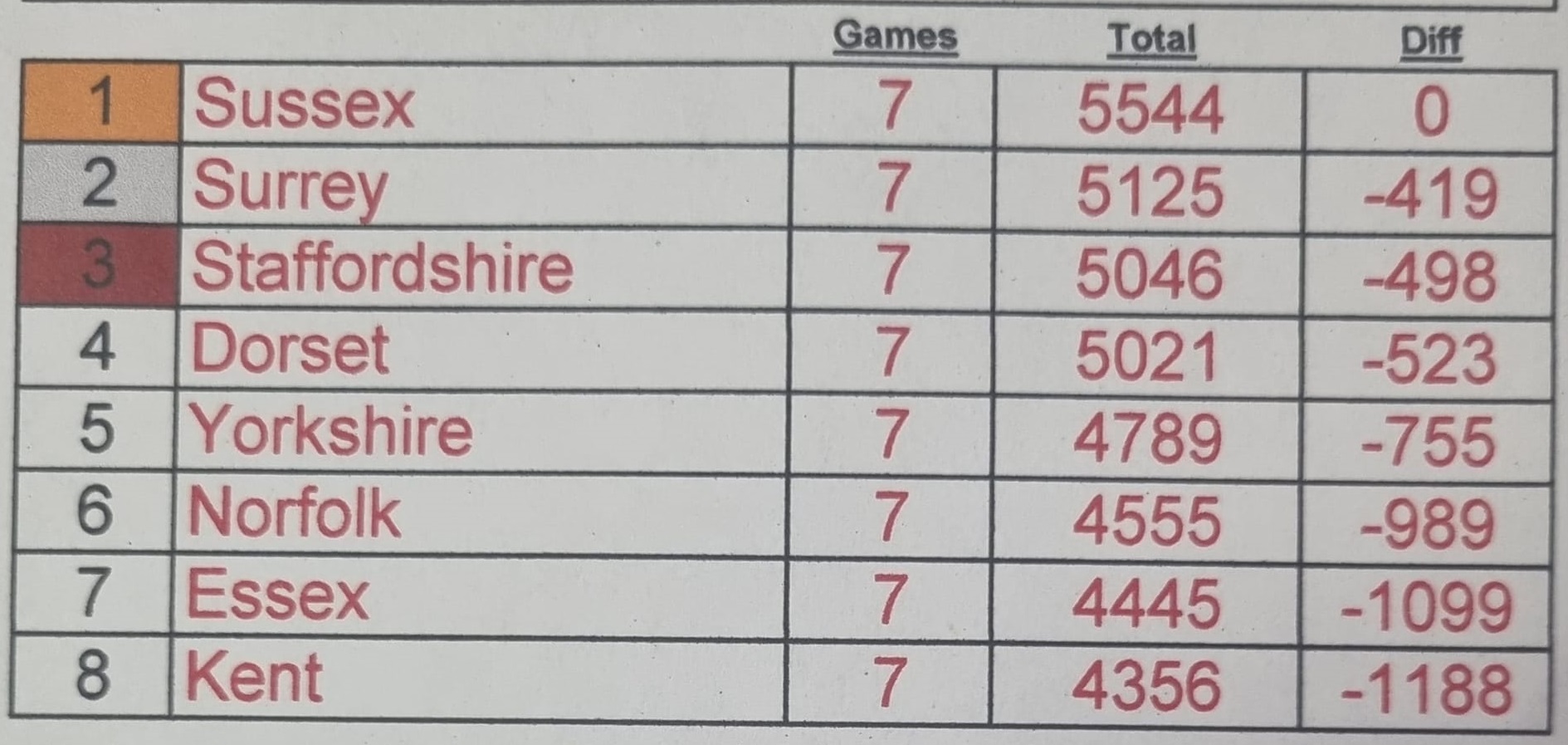 Men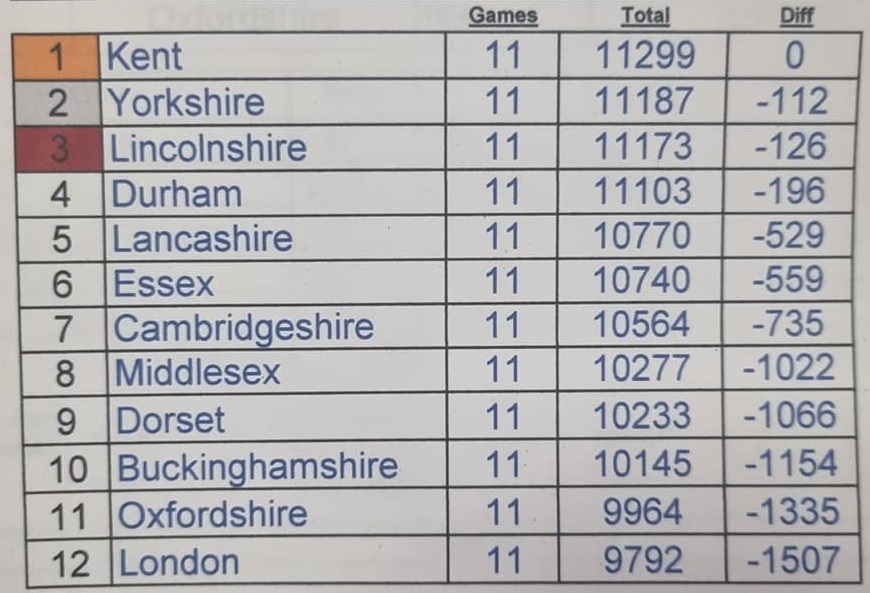 Scores thanks to Matt Smith (BTBA Southern Region)

History
Yorkshire are the big winners having won a massive 20 times including a record seven times in a row for the Men from 2012 to 2018.
Stats by Paul LeManquais
Champions Totals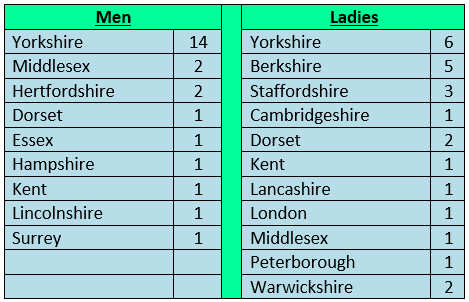 View the UK Tenpin Hall of Fame Inter County Championships database here
Champions by Year
| | | | |
| --- | --- | --- | --- |
| | Men | Ladies | Venue |
| 2019 | Kent | Yorkshire | Guildford |
| 2018 | Yorkshire | Kent | Nottingham |
| 2017 | Yorkshire | Dorset | Nottingham |
| 2016 | Yorkshire | Warwickshire | Nottingham |
| 2015 | Yorkshire | Staffordshire | Nottingham |
| 2014 | Yorkshire | Warwickshire | Nuneaton |
| 2013 | Yorkshire | Yorkshire | Nuneaton |
| 2012 | Yorkshire | London | Romford |
| 2011 | Hertfordshire | Berkshire | Lakeside Peterborough |
| 2010 | Yorkshire | Yorkshire | Lakeside Peterborough |
| 2009 | Lincolnshire | Cambridgeshire | Lakeside Peterborough |
| 2008 | Yorkshire | Staffordshire | Lakeside Peterborough |
| 2007 | Hampshire | Yorkshire | Lakeside Peterborough |
| 2006 | Yorkshire | Berkshire | Bowling Int'l Coventry |
| 2005 | Middlesex | Staffordshire | Nuneaton |
| 2004 | Yorkshire | Berkshire | Bowling Int'l Coventry |
| 2003 | Yorkshire | Berkshire | Mid City Croydon |
| 2002 | Yorkshire | Dorset | |
| 2001 | Middlesex | Berkshire | |
| 2000 | Surrey | Lancashire | |
| 1999 | Essex | Peterborough | |
| 1998 | Hertfordshire | Middlesex | |
| 1997 | Yorkshire | Yorkshire | |
| 1996 | Dorset | Yorkshire | Hollywood Wellingborough |