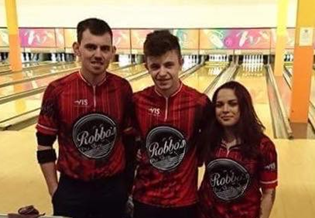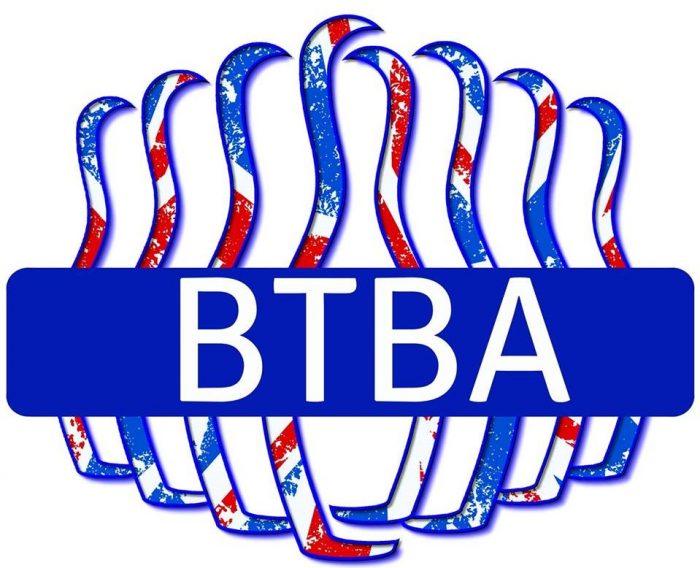 2018 BTBA Adult Tours 1st tournament of 2018 was the mixed trio's event at Nottingham. One of the tour objectives laid out in the tour brochure is to increase the number of lady bowlers playing tournaments, we experimented with this format last year and knew it was popular and it would give the tour a good foundation to achieve one of its objectives.
The format for the event was nice and simple, it would just be 8 games for all teams. 4 games, re-dress and then a further 4 games. The team who knocks over the most pins win ! Just having one round means we can keep the costs down for the bowlers and put as much money into the prize fund instead of on lineage. And as at all BTBA Tour events there was a handicap and a scratch section.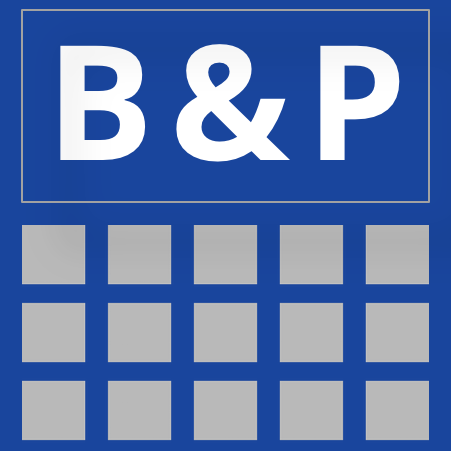 The scratch prize fund was boosted by tour sponsors B&P Fabrication Leicester. And the champions were the Robbo's Pro Shop team of Glenn Bailey, Samantha Hannan and Gavin Cox, They shot a 5143 a 214 average. In 2nd were the NOPE team, Leon Devlin, Billy Warnes and Rebekah Hamlet on 5043 a 210 average and in 3rd were Ballistic Bowling, Gavin and Gareth Greaves and Jenny Turnbull on 4949 a 205 average.
The handicap section was won by Cockers Knockers, Rob Thurlby, Lee Cocker, and Gemma Tsappis 5465. Just 4 pins back were Porky's Kettering, Kieron Patel, Caroline Cunningham and Craig Ellis. In 3rd were Alley Cats 3, Darren Hall, Tanya Hall and Paul Woodjetts 5434.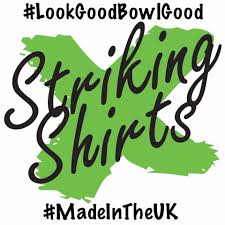 There were also prizes for individual handicap winner. Both the men's and ladies winner would win a BTBA Adult Tour exclusive Striking Shirt, with the top lady also receiving £100 from B&P Fabrications.
Top man was my old friend from Junior days Chris West (going to have cut that handicap) and top lady winning by just 1 pin from Gemma Tsappis was Northamptons Caroline Cunningham.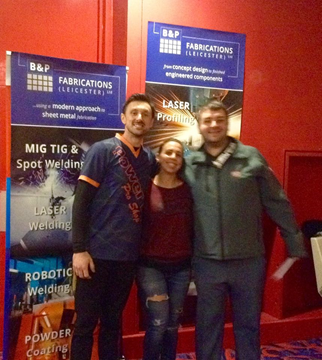 No cash prizes for the scratch winners, but there were ranking points. Taking the maximum points in the men's section was Rob Thurlby on 1838 a 230 average. In 2nd was last years tour winner James Tidd and in 3rd was another tour regular Gareth Greaves. In the ladies section last years champion Samantha Hannan continued her tour doiminace claiming another maximum, shooting 1757 a 219 average. Caroline Cunningham was in 2nd averaging 211 and in 3rd was Vicki Harmon with a 205 average.
So the first tour event of 2018 is done. Thank you to our sponsors Striking Shirts  and of course B&P Fabrications . Thanks to our hosts for the day Nottingham Bowl and to the tournament Manager Helen Tamblyn, who was running her first ever tournament and did a great job.
The tour now moves on to Stroud and the 57th BTBA Nationals. This year the Nationals is classed as a MAJOR event on the calendar. This means that there are extra ranking points available, 200pts for a win instead of the usual 120pts. All the details on the allocation of points at a MAJOR are laid out in the tour brochure which can be found on the BTBA Tours facebook page @btbatour
Download or view full results here – Ratified-final-btba-trios
The full 2018 calendar is here
Event
Location
10th – 25th  March
National Championships
Stroud
7th – 8th April
Lancashire Open
Wigan
19th – 20th May
BUTBA  Doubles
Airport Bowl
16th – 17th  June
Jim Brewer
Poole
7th – 8th July
TBA
Shipley
4th – 5th  August
TBA
Dunstable
22nd – 23rd Sept
Shropshire Open
Shrewsbury
20th – 21st October
Northants Open
Wellingborough
17th – 18th November
Generation Doubles
Stroud