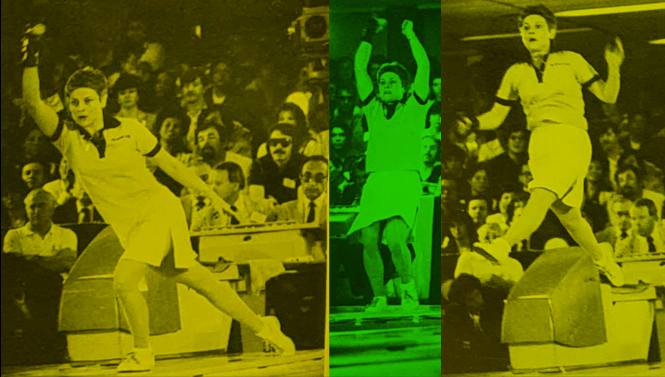 Thought of by many across the globe to be the most prestigious tournament in tenpin, the Bowling World Cup has created legends over the years. One of these legends is Jeanette Baker from Australia who in 1982 became the first Aussie to win the event. That would get you legendary status alone but she then went and became the first person ever to defend and win again a year later. Those wins for the country were a big factor in the growth of bowling down under and jump started much success in future years. To win one is special, to win two in a row is something else, we were excited to speak with a trailblazer for the sport.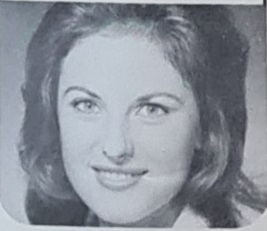 Starting with your first taste of the Bowling World Cup, this was in 1975 and at just 20 years old it's a trip to The Philippines. How did you prepare for the first one and what expectations did you have?
My first appearance at the BWC in Manila was prefaced with my first appearance at the World FIQ in London. So in some regards, what better preparation could there be! The prospect of representing as an individual was daunting and I really had not expectations beyond doing as best I could. My placing in the top 8 was beyond my dreams and just made me hungry to try again.
A fantastic top 10 finish and a 7th place in your debut, did you enjoy the experience?
The total experience was quite overwhelming. Firstly, dealing with Marshall Law in The Phillippines and the restrictions this entailed. Also the isolation of the accommodation in a compound. However, this environment seemed to bring the competitors closer together as there was no where else to go. Singing sessions in the coffee shop, heaps of chatter and learning new languages. These factors made this a unique experience and created some great camaraderie amongst the bowlers.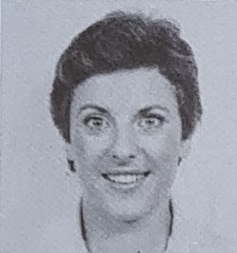 Back seven years later the second attempt would prove to be pretty special in many ways. Did you approach the 1982 edition in The Netherlands any different to the first time?
Once again, prior to heading to Holland, we were competing in Asian FIQ in Manila. Perhaps that was a sign! This time I had to travel direct to The Netherlands to compete. My preparation was purely performance to encompass both events. However, I was hoping to improve my previous placing as I had exposure to the format and knew what to expect with the all the cuts.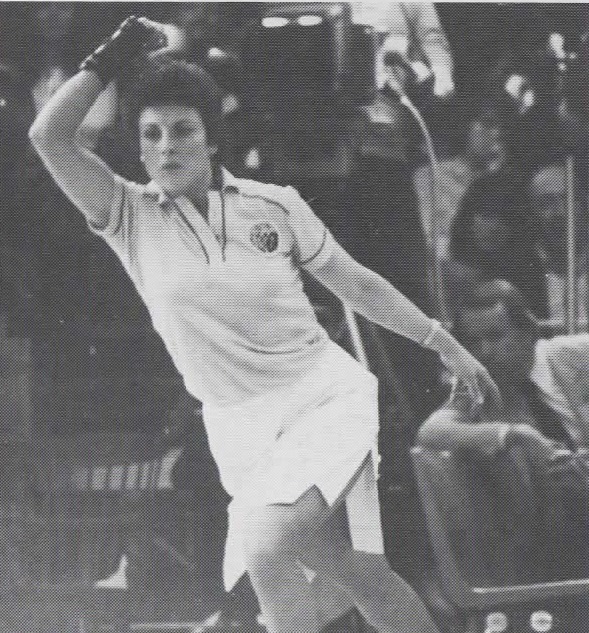 Qualifying went well and up to the top seed at the end for the finals. How were you feeling at this point with the eyes of the World watching and about to bowl for the title?
Actually Inger Levhorn from Sweden was the top seed and I qualified number 2. My first match was against Pauline Smith from GB and once I conquered that win, the next match allowed me to come into the final more relaxed. After all I had achieved a higher placing than 1975 already.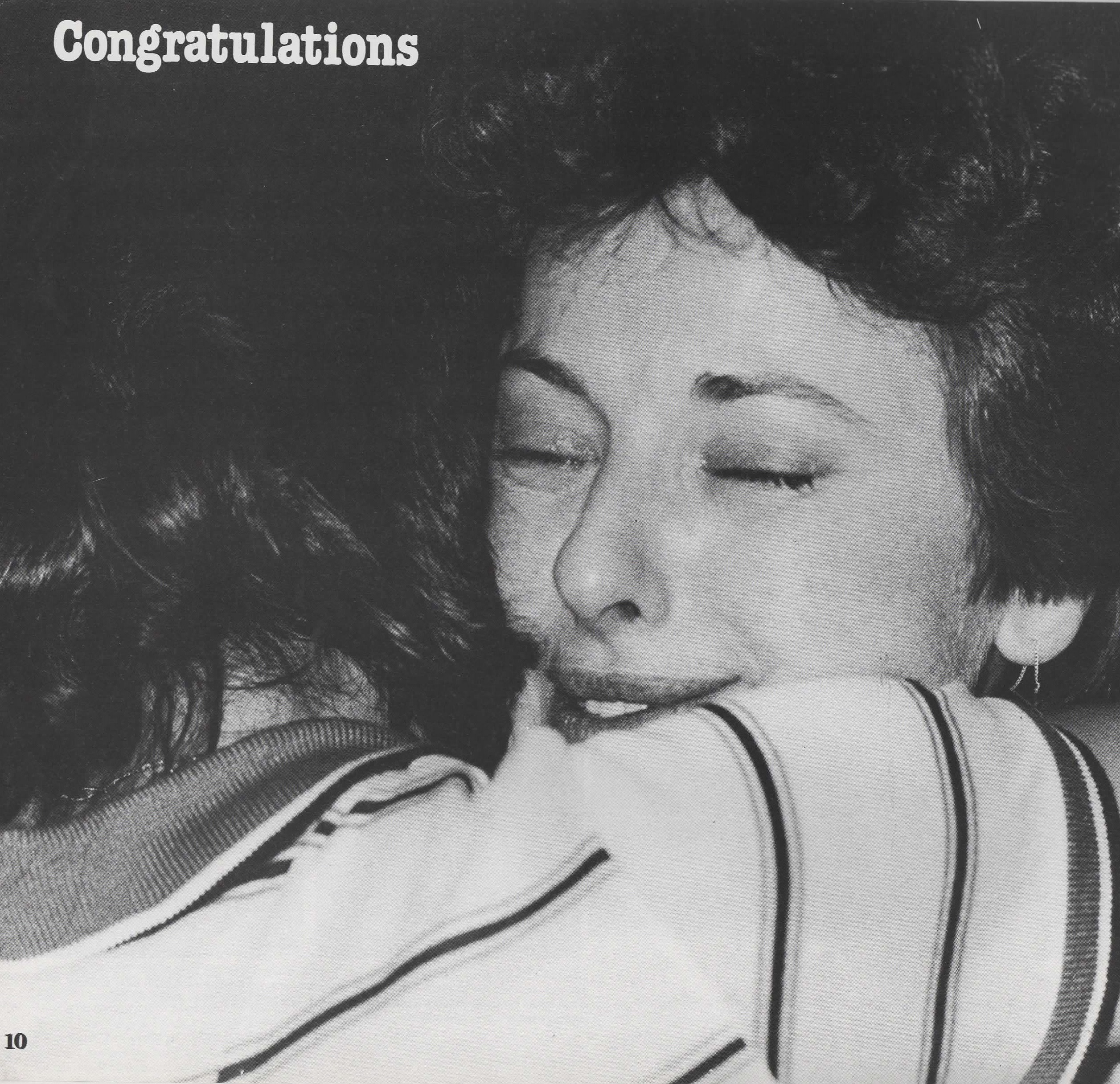 212-166 and you win the World Cup, bursting into tears after the contest. "It's wetter in here than a Dutch canal," you joked. Even now, after all these years since that win, does it warm your heart thinking about it from time to time?
Thank you for reminding me of the scores!! I was so proud that Australia finally had a win in this prestigious event and it seemed to earmark the onset of many more successes. There are still times when I look at my memorabilia and reminisce on how it felt and how honoured I was to be an Australian first and a female second.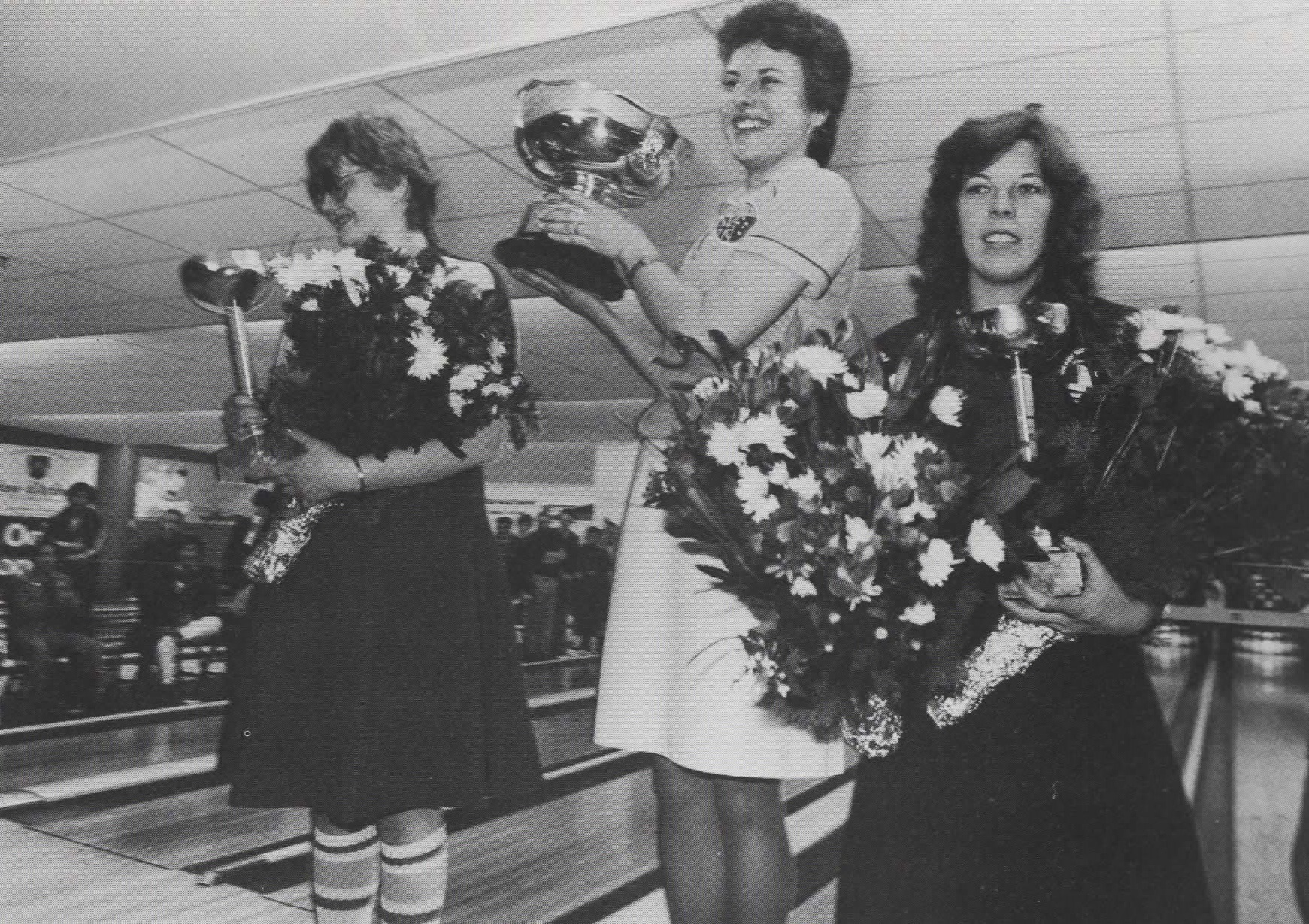 How did life change when you got back home to Australia? The win and a new job certainly made it a challenging year!
Life did take some massive changes pursuant to this win. My father had been my coach forever and he now felt it was time I endeavoured to gain more skills. In conjunction with the job opportunity to move to Sydney, Eric Jang now became my coach, mentor and den father. As a result my training regime was increased. Also, in my role at AMF and under the direction of Steve Mackie, I was able to promote our sport Australia wide through all media channels and helped to elevate public opinion of the game of tenpins.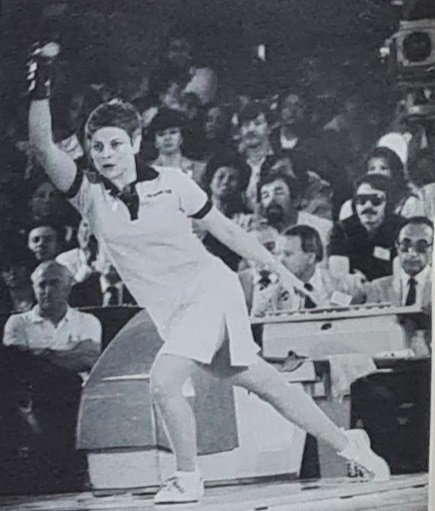 Returning in 1983 in Mexico to try and do what no one had done before, back to back World Cup wins. You seemed to have prepared more for this one and very focussed for the defence of your title. Did your progress in the event go as expected and at what point did you feel the title was in reach?
Well this was a very "interesting" preparation. Starting with my non-selection in the Australian team for the World FIQ in Caracas, Venezuala that year. Upon successfully winning the Australian World Cup qualifying tournament, the Australian Congress declared me ineligible to represent. From there we lodged an appeal with World FIQ and fortunately, Paul Lane advised us only two (2) weeks prior to the Mexico World Cup, that I had been cleared to participate. In the interim training continued, assuming I would represent. It was a major relief to get to Mexico and the rest is history.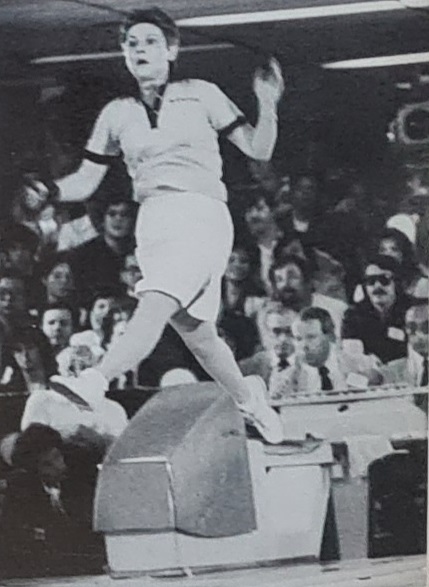 Defeating Gisela Lins of West Germany, 233-194, you make history. The first to ever win two in a row. It was a long time before the feat was matched again by Aumi Guerra in 2010 and 2011 showing just how hard it is to do. How did you feel about this win?
Unlike any previous representations, we adopted a strategy for this competition. All went to plan. Gisela was an amazing opponent and had credited herself remarkably all week. This final was not going to be easy and recognized I needed to "get out the blocks" fast and put her under pressure. Fortunately, the plan succeeded. Upon completion I was just numb. After all the political turmoil prior to participating, I was honoured that the faith others had placed in me was forthcoming. The back-to-back wins was a secondary issue and took some time for me to realise the impact.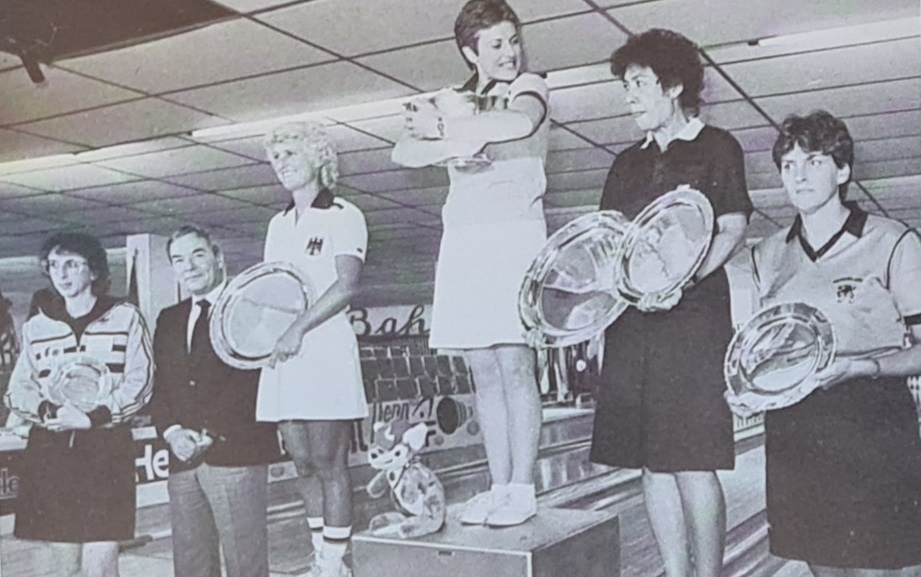 You did not return in 1983 and the next time you participated was in 1995 in Brazil. We are now talking twenty years since your first World Cup to what turned out to be your last appearance. How had bowling changed for you in that time with equipment and in the level of competition in Bowling World Cups?
After being runner up at our BWC qualifier in 1984, life for me changed perspective. I got married in 1985 and bowling was placed a little lower on the priority scale. When that marriage ended I returned to Melbourne and re-focussed on my bowling. Only now we had reactive resin balls and the game took on a major change. When I competed in the 1995 World Cup qualifier, I had no expectations of winning, just to reassure myself I could be competitive again. What a pleasant surprise to win! Fortunately, I received some fantastic assistance from coaches such as Fred Borden whilst in Brazil and attribute my final standing to their help. Again, I left holding my head high and yet disappointed at not going that one step further.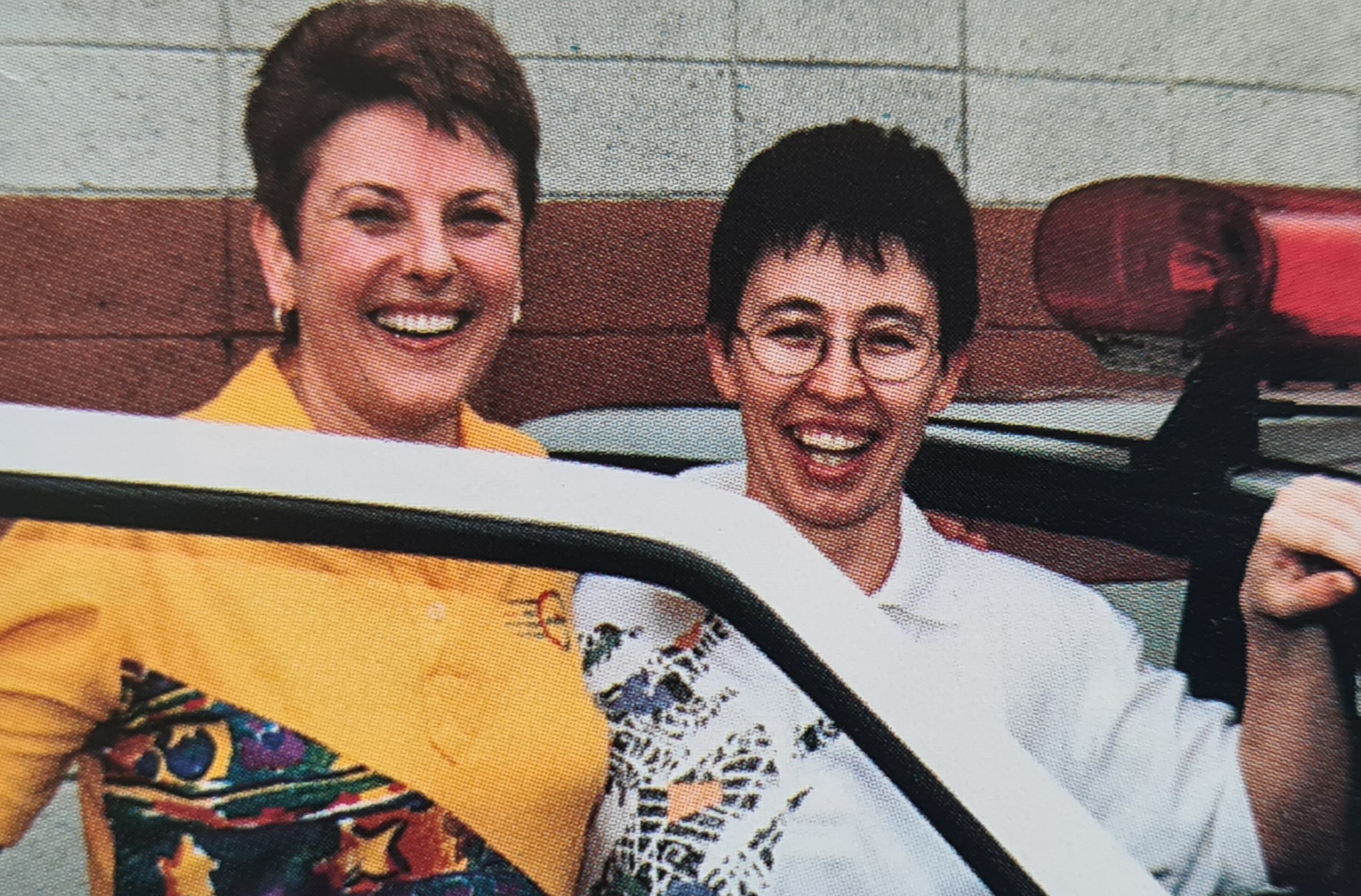 Showing your obvious class, you place 4th in Brazil and the event won by a 17 Year old Gemma Burden from England. Did you prepare in the same way you always did and were you happy with another good showing?
When I competed in the 1995 World Cup qualifier, I had no expectations of winning, just to reassure myself I could be competitive again. What a pleasant surprise to win! Fortunately, I received some fantastic assistance from coaches such as Fred Borden whilst in Brazil and attribute my final standing to their help. Again, I left holding my head high and yet disappointed at not going that one step further.
Gemma had led for most of the week and admit that I observed the area of the lane she was playing and just tried to follow the leader.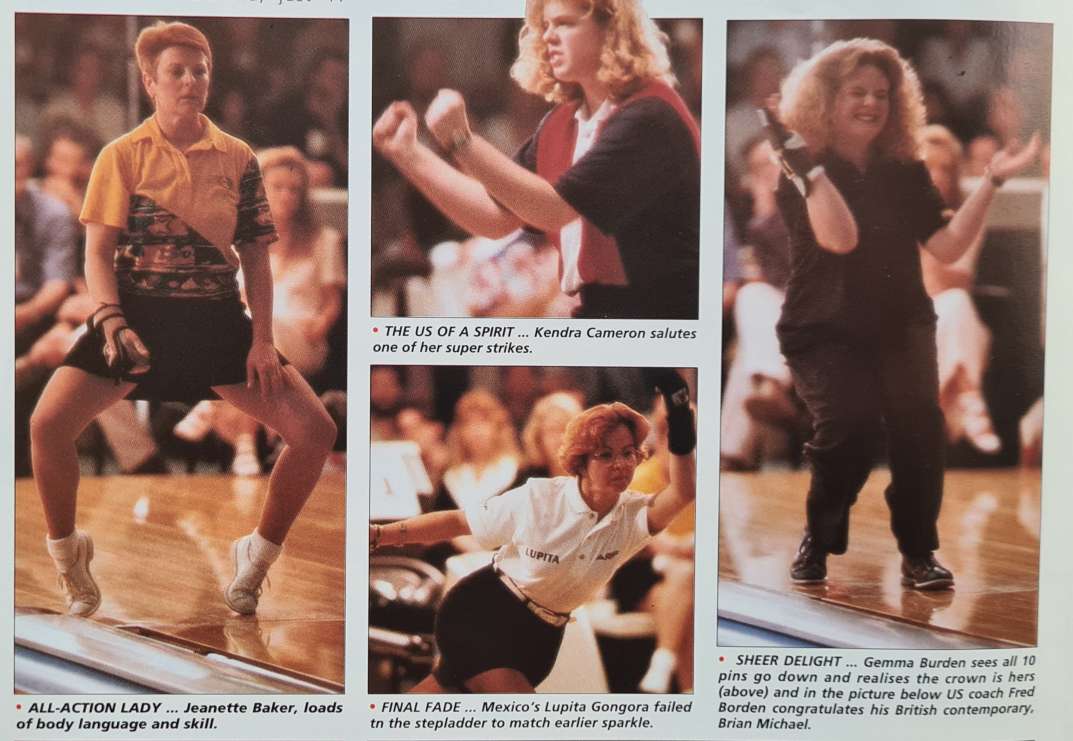 What would you say are your fondest moments of the AMF Bowling World Cup.?
When I look through my memorabilia, my fondest memories are not of the wins, but the people I came to meet and befriend through the process. The gamut of people who touched my heart range from the tournament organisers such as Alison Driscoll and Anne Marie Board, the fellow competitors and the gracious media, particularly Mort Luby. When I attended the 2015 BWC in Las Vegas, being able to see both Aumi in action and witness Clara's back to back win was a great thrill. More importantly was to rekindle so many friendships over four decades.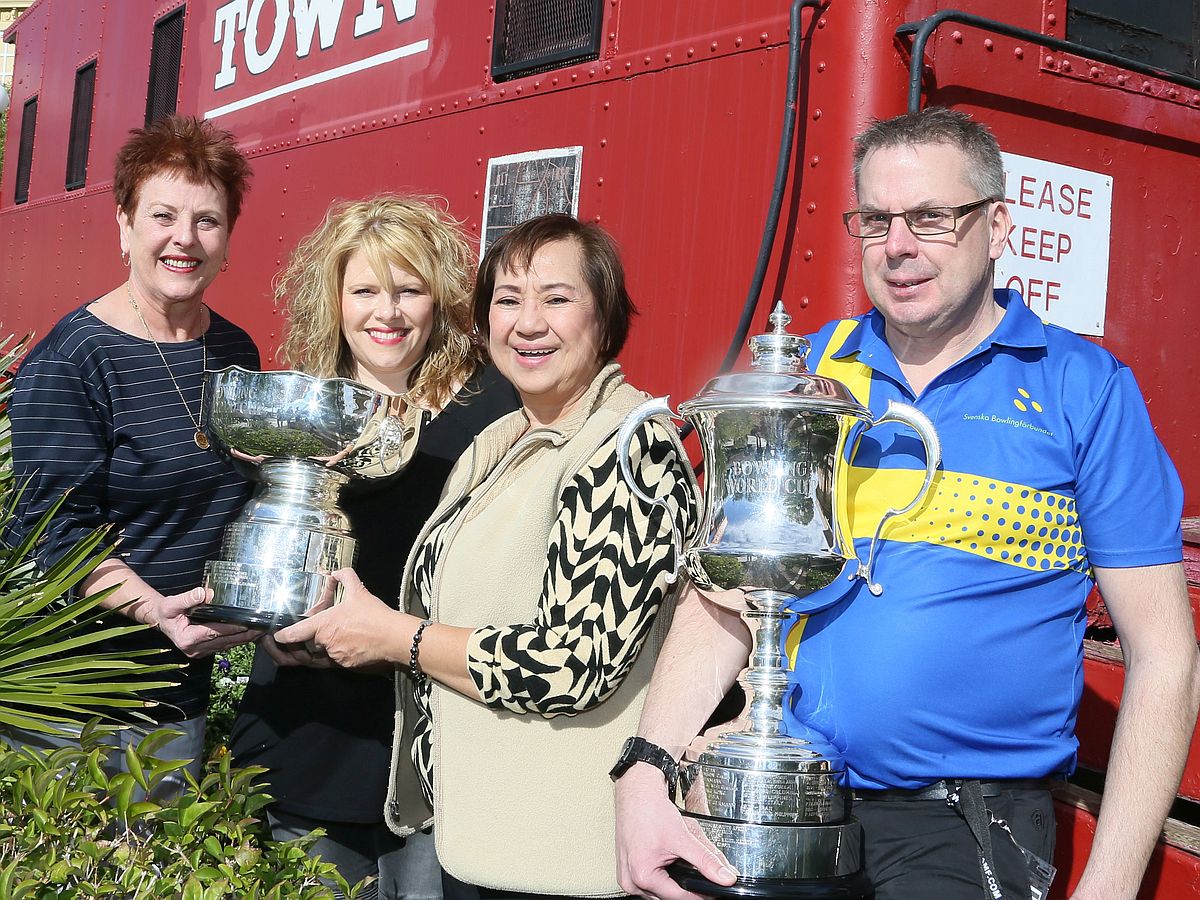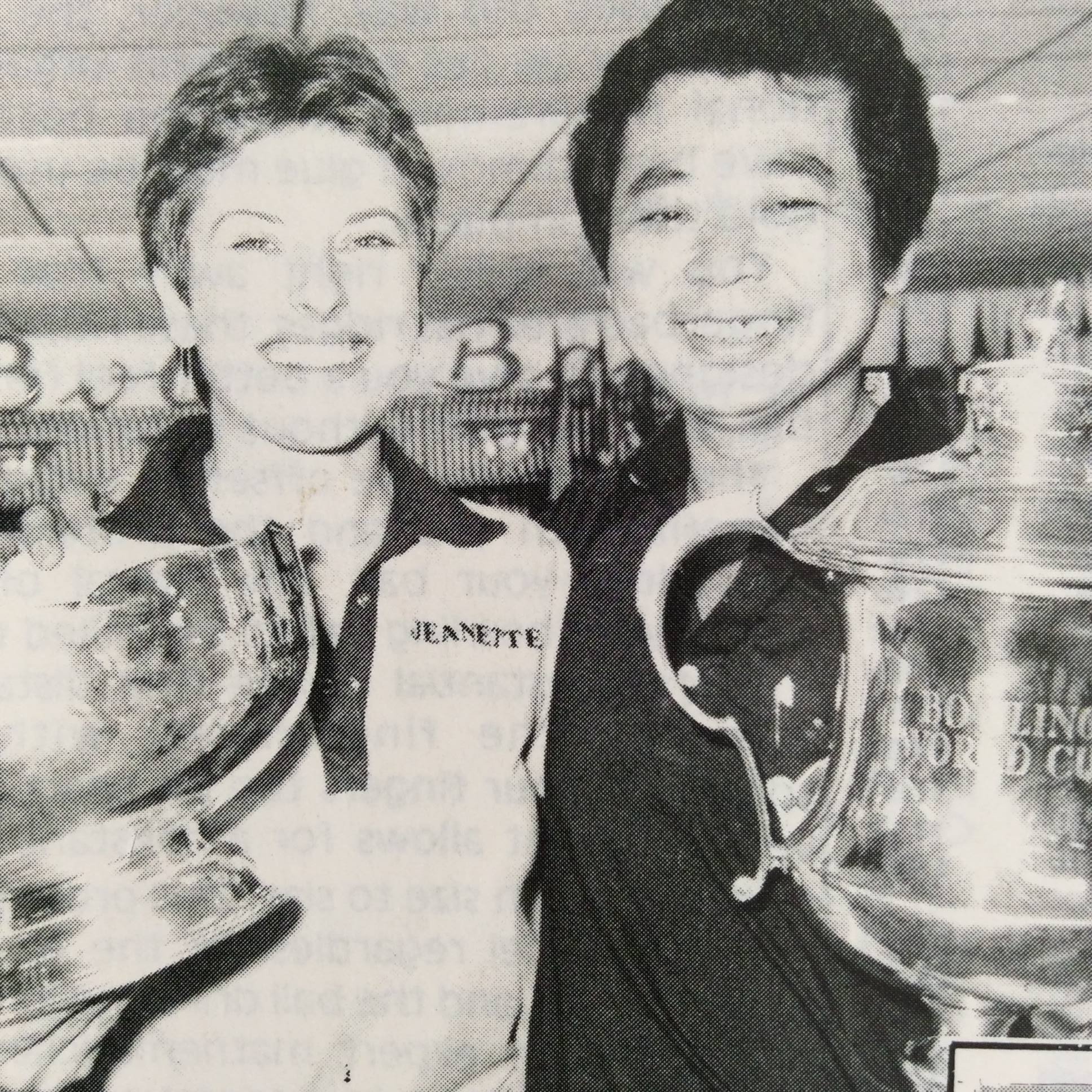 It has been said by many champions that this event opened doors for them in life and to this day is something very special on a bowling CV. What does the Bowling World Cup mean to you.?
My BWC wins allowed me to opportunity to gain exposure through the media to promote the sport, raise awareness and enthusiasm plus recognition that bowlers are athletes. The World Cup was a very special event and from a very young age, was deemed the most prestigious event both on the international and Australian calendars, particularly for individual performances. I am both grateful and humbled with what I was able to achieve for tenpin bowling in Australia during my reign as World Cup Champion.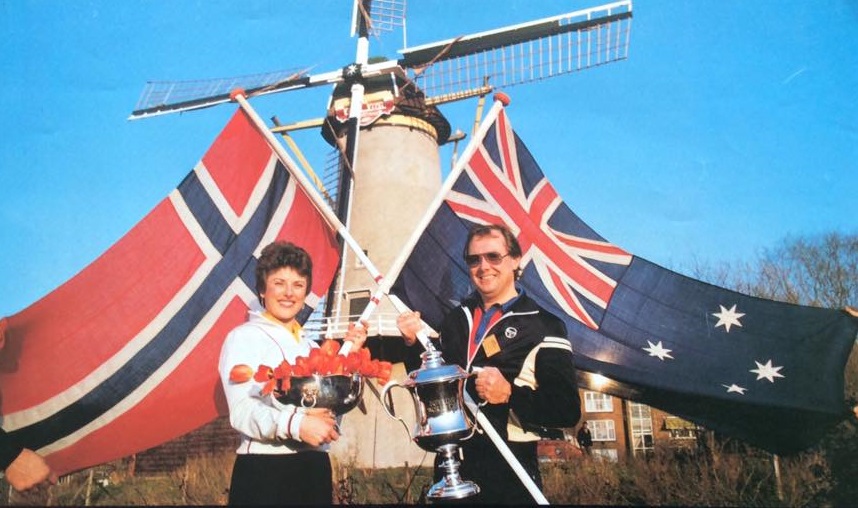 Australia have proved to be very strong in the World cup over the years with multiple champions. Why are you Aussies so good at bowling?
Perhaps bowling is no different to so many other sports that we Aussies do well in. We have a culture that you "can't win if you don't have a go"! Our most successful ambassador for both the sport and Australia of recent times has been Jason Belmonte. After all, he didn't win the BWC on his first attempt. However, it's the ladies that followed me that make me feel proud.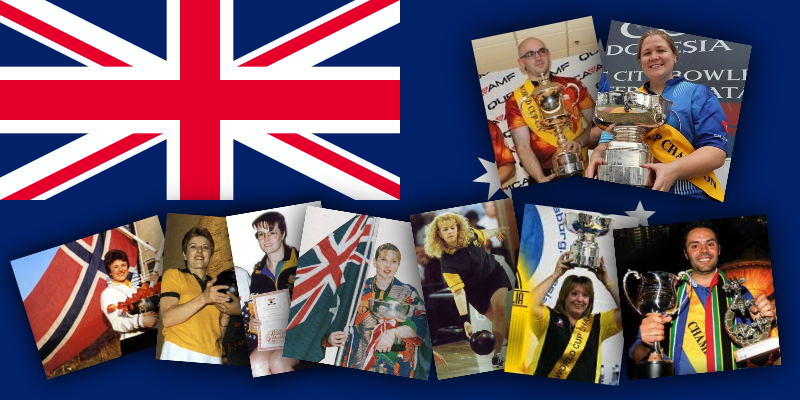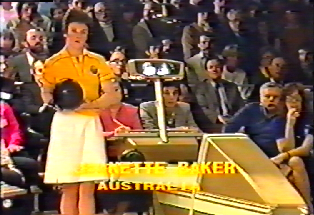 We have talked a lot here about just one event and your career has been so much bigger. Of everything you have won and achieved, which mean the most to you?
I have had a very blessed career in the sport and have endevoured to give back by coaching players along the way. In my prime, the 1983 World Cup was the most memorable for so many reasons as it presented the greatest obstacles to get there. It also reinforced to me that 1982 wasn't just luck. It was the only way I could say "thank you" to all the people behind the scenes, who opened the door for me to compete.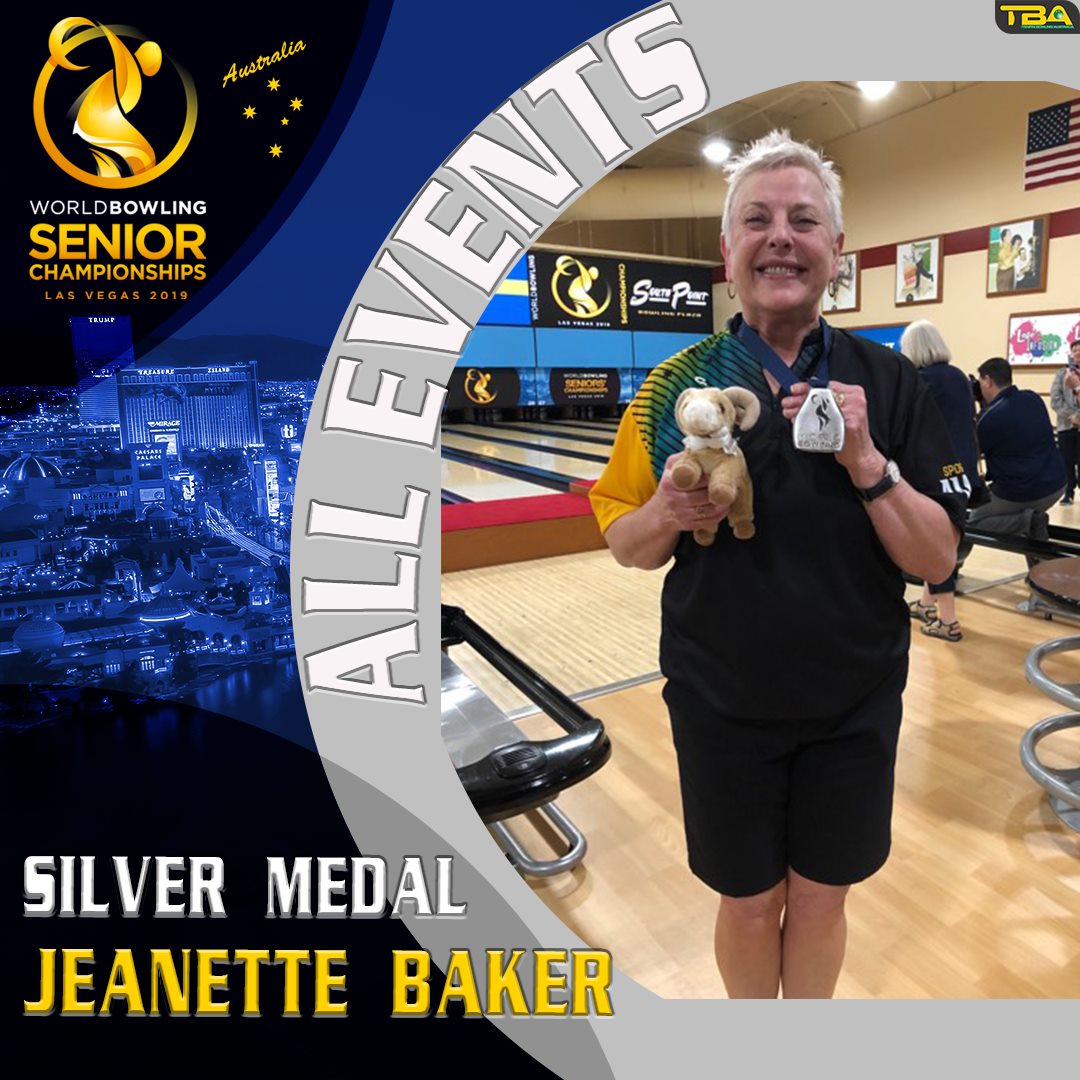 Retired now from ten pin bowling and taken up lawn bowling. Just for fun or is the competitive edge creeping in?
Interesting that you know about the lawn bowls! I set a date that I would retire and that was following the Seniors World Championships in 2019. The plan was to start lawn bowls in 2020 but covid hit and this was delayed a couple of years. However, I doubt you ever lose the competitive edge. On the greens, I still strive to learn, develop and improve at every opportunity.
When I spoke with Judy back at the BWC in Vegas, the most rewarding experience from my association with the event, was to be a part of the transitions with equipment throughout that time. Therefore, it is difficult to do a true comparison between the eras. It was wonderful to be taken back in time and reflecting on all the wonderful experiences, dramas and fantastic people whom I have crossed paths with over the years. I thank you for the opportunity to relive my time in the "sun".
A special Thank you to Paul Lane for arranging our interview with Jeanette