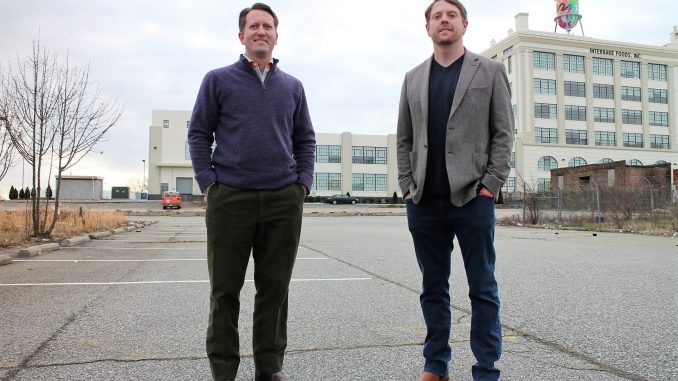 Rob Long strikes it big with his River City Roll venture, collaborating with local company and world's largest bowling manufacturer, QubicaAMF.
May 1, 2017 (Mechanicsville, VA) – QubicaAMF Worldwide (QubicaAMF), the world's leader and largest manufacturer of bowling and mini bowling products, headquartered in Richmond Virginia, is pleased to announce that it has signed a contract to be the bowling equipment provider for River City Roll, the new upscale bowling facility to be built in the trendy Scott's Addition area of Richmond, Virginia. Former investment banker and Richmond Local, Rob Long, is leading a team that includes former Jefferson Hotel restaurant director Ben Eubanks. The developers plan to break ground on the $5 million facility in May, which is expected to open in early 2018.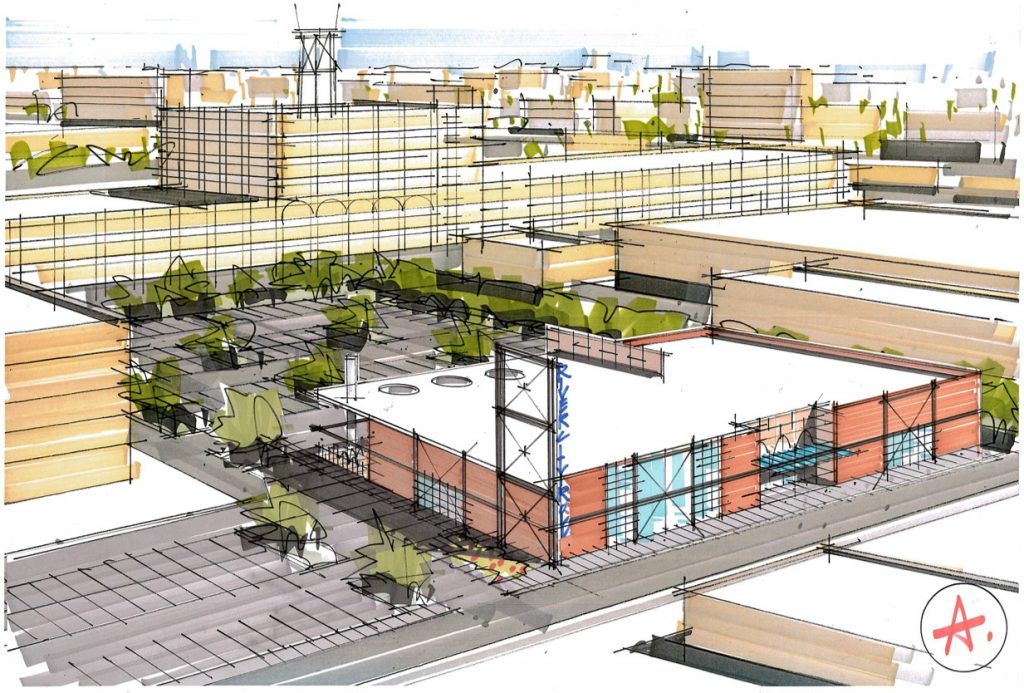 "Given the renewed activity in the city of Richmond and entertainment spending on the rise it all just made sense," says Rob Long. "We think bowling is the perfect fit, and will be the anchor for a very successful entertainment option in Central Virginia."
River City Roll will house 20-lanes of bowling featuring the most innovative line of equipment from QubicaAMF, including the BES X Bowler Entertainment System, XLi EDGE Pinspotters and SPL Select Lanes. Long and team plan to theme each lane around well-known Richmond streets, offer high-end food and drinks combined with outside seating options, feature live music and bar space equipped with televisions and stocked with beer from local breweries. Additionally, River City Roll will include private event spaces and lanes that can be sectioned off for large parties and corporate events.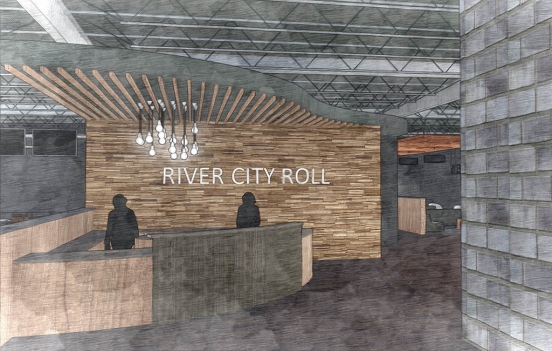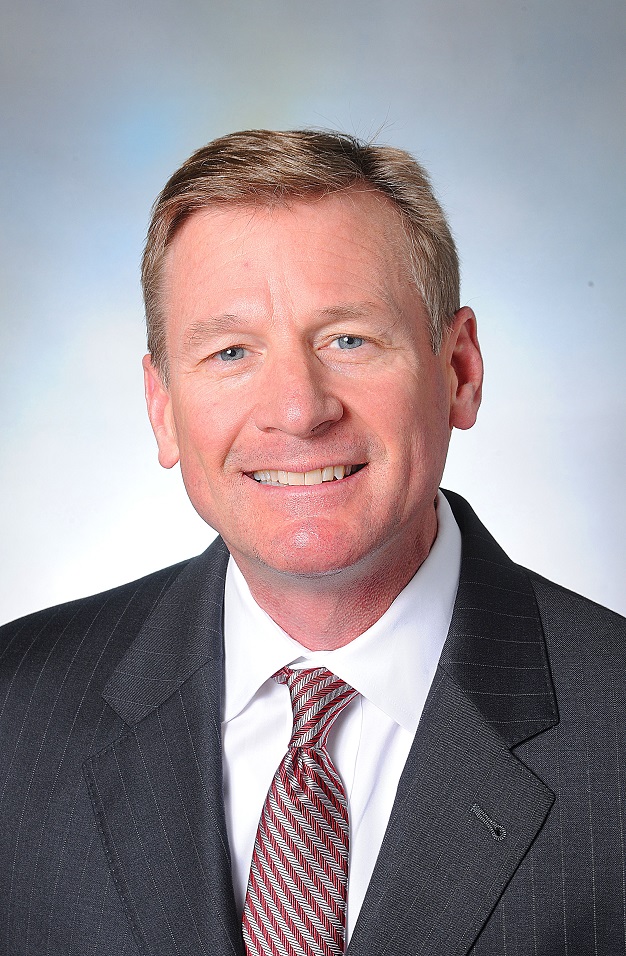 Long continues, "It's exciting to have another local partner, and market leader, in our venture. What really sold us on QubicaAMF was the fact that their products are designed with cutting-edge technology, and aimed to make bowling fun for all demographics. This aligns extremely well with our model to appeal to folks of all ages."
"I would like to congratulate Rob and his investors. This is an exciting project. We ship products around the world every year. We are thrilled to be able to showcase our latest products in a local venue; and work with a local investor to help them bring their project to life." says Jay Buhl, Senior VP and General Manager for QubicaAMF Worldwide. "Boutique bowling centers are being built across the country, and Scott's Addition is the perfect location for Richmond's first. We are proud to be involved with this venture."
QubicaAMF is the world's largest manufacturer of bowling products. The company has been manufacturing bowling equipment for more than 75 years, maintaining headquarters in the Richmond area since 1988. Employing over 500 people globally, QubicaAMF maintains the industry's largest R&D team; a 300,000ft2 manufacturing facility in Richmond; a 100,000ft2 bowling pin manufacturing facility in Lowville, NY, where it produces the vast majority of the world's bowling pins; and its European headquarters, manufacturing and software development facility in Bologna, Italy.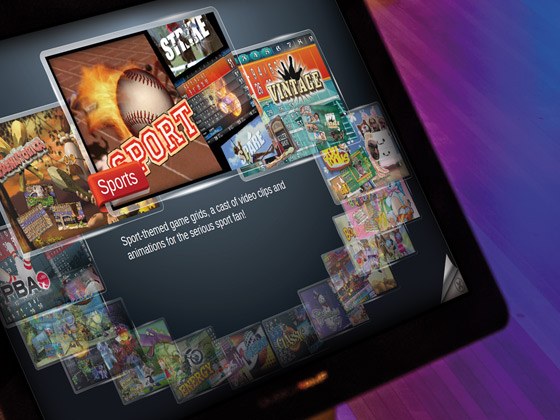 The company has a strong history and commitment to product innovation, beginning with the first automatic Pinspotter in 1946. Today, QubicaAMF continues its passion for innovation with numerous recent product launches including its BES X Bowler Entertainment System, with over 120 million games bowled around the world; reconfigurable high-end Harmony furniture; interactive CenterPunch Pin Deck Lighting to further engage consumers; and most recently Conqueror QPad, the first handheld solution to drive better service on the bowling lanes.
This fall the season finale of the Professional Women's Bowling Association (PWBA) Tour will take place at Richmond International Raceway (RIR) during NASCAR Race Week from Sept 3 – 6. QubicaAMF will build four state-of-the-art lanes at the Richmond Raceway Complex for the event. The finals will be televised live on CBS Sports Network on Sept. 6.
QubicaAMF is the organizer of the QubicaAMF Bowling World Cup, the largest annual sporting event in terms of the number of participating countries, which promotes bowling on a global level. Last year the company hosted the 52nd Bowling World Cup in Shanghai, China, and will take the 53rd Bowling World Cup to Hermosillo, Mexico in November 2017.

About QubicaAMF Worldwide
QubicaAMF Worldwide is the world's largest and leading manufacturer of bowling and mini bowling products. With U.S. headquarters near Richmond, Virginia and European headquarters in Bologna, Italy, the company offers a complete line of high-quality, innovative solutions for new and existing bowling and entertainment centers.
QubicaAMF has over 75 years of experience, an installed base of more than 10,000 centers worldwide and can provide the perfect combination of bowling equipment, products and services to build a bowling entertainment center, an FEC or entertainment facility to suit any budget. The company has sales offices in 10 countries, a distributor network with worldwide reach and maintains the largest R&D team for electro-mechanical products, software, electronics and entertainment systems in the industry.
Additional information about QubicaAMF is available at www.qubicaamf.com.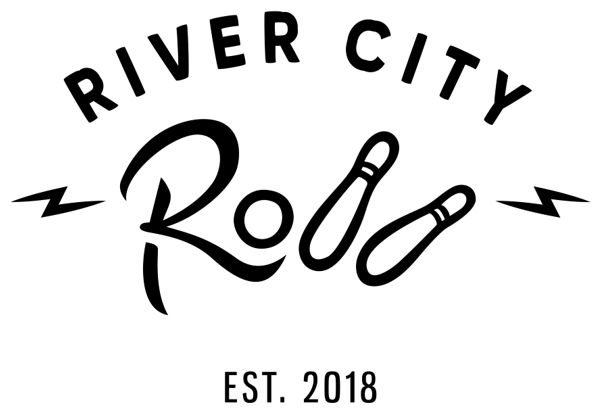 About River City Roll
River City Roll is the future boutique bowling venue that will provide Richmond, Virginia with a unique combination of entertainment and remarkable culinary pleasures. Designed to deliver an experience to all demographics featuring bowling, chef-inspired restaurant, live music and full bar highlighting local breweries and spirts. River City Roll will be located at 939 Myers St., Richmond, Virginia, 23220.