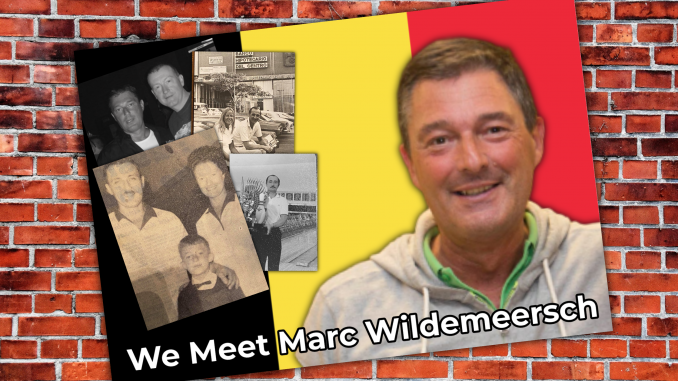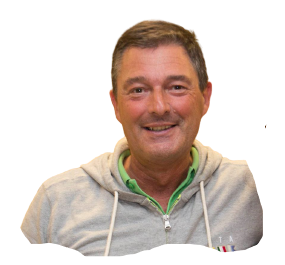 It is not unusual now to find bowlers around Europe and beyond who were born into ten pin bowling and have grown up within the sport. Marc Wildemeersch from Belgium was born into a bowling family.
Marc's father Louis was an avid league and tournament bowler and had placed second in the AMF Bowling World Cup in the 70's and mum was also an accomplished bowler so eventually Marc would take to the lane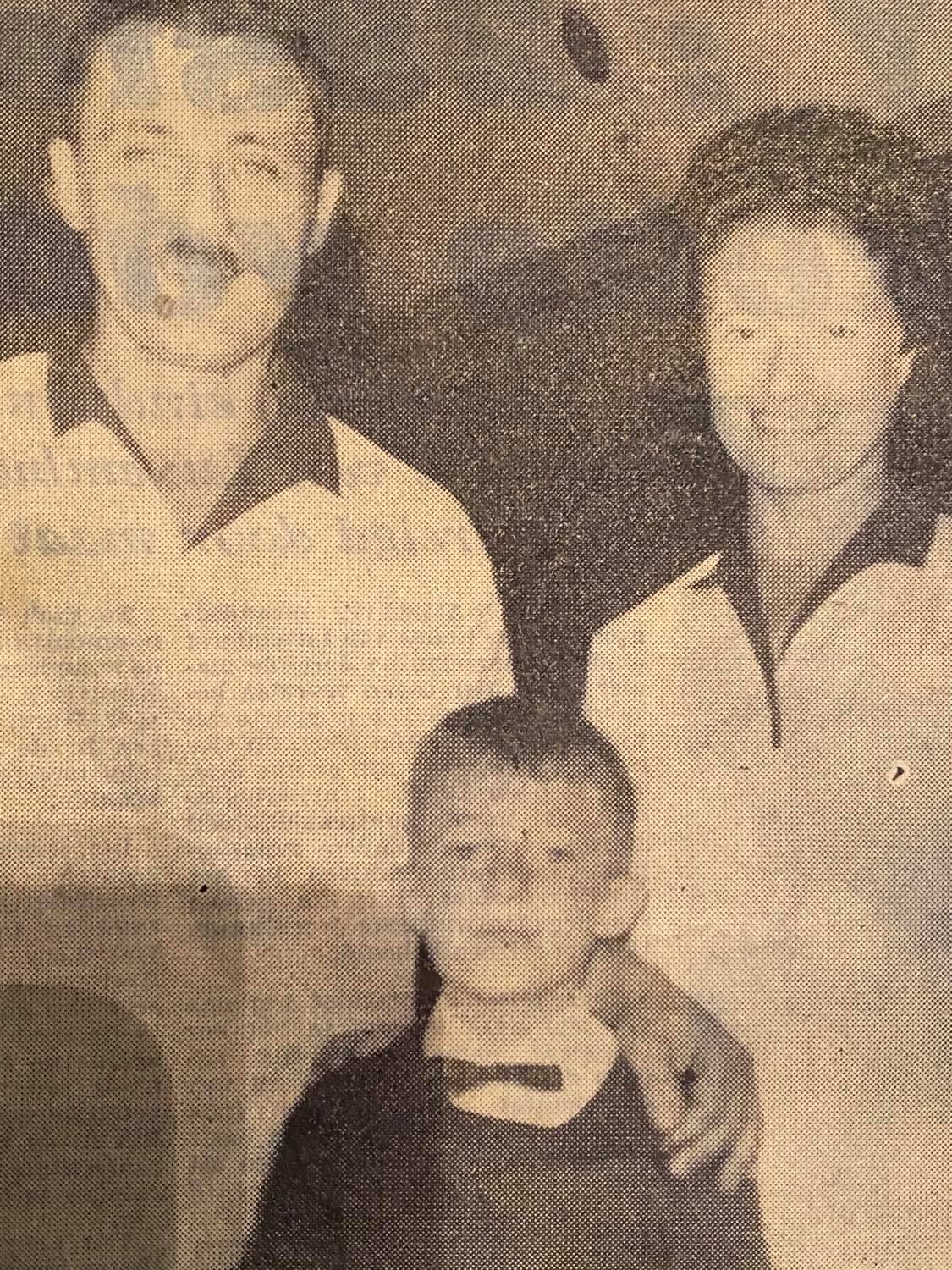 Is it fair to say that your life in bowling started because of your dad's success in the sport?

Yes of course, as a boy you look up to your father enormously, I went to all the tournaments, and our family were watching it every day and got to know all those foreign top players, it became a part of my young life, of course I had to wait because I was only 5 years old when I got to start bowling, I started playing once a week at 12 years old.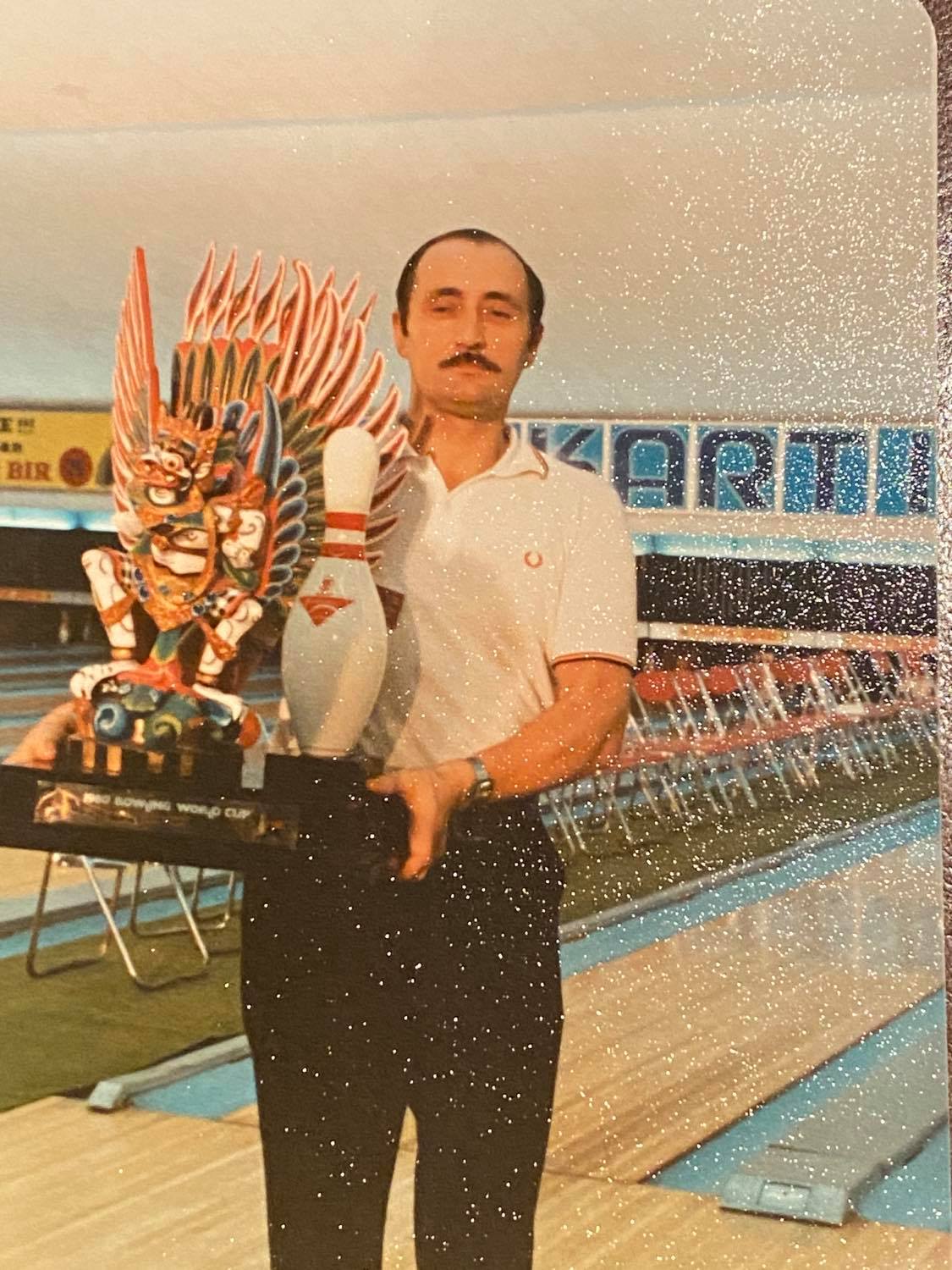 What do you remember of those early days?
I was born in 1957 but early on I especially remember that in those days bowling enjoyed enormous interest in Belgium, there was a lot of attention in the media, and large articles with photos appeared in the newspapers every week, I experienced that exactly as if he was a top athlete.
I can only conclude with regret in my heart that it is not the same anymore, every older person says that everything was better in the past, but it was also true, we played about 60 tournaments a year in the 70's and 80's, all big foreign players came to measure themselves in Belgium. Even Scandinavians, Italians and French came down to Belgium or the Netherlands, they were super tournaments with a lot of team formats and the atmosphere was enormous, just ask what a beautiful tournament the trios in Knijn Amsterdam was, the young players now are always surprised when I tell them about it. The British top players were also very well represented, every month there was at least one tournament a la EBT now, also the countless friendships that have developed there and of which you see many players back now.
I might add that the five-man team in Paris was also a tournament that every team player looked forward to, and that almost all were team tournaments but with an individual final.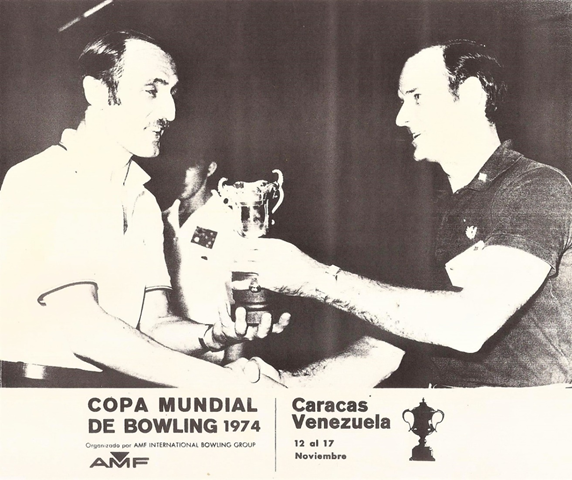 As I remember there were many American top players in the military in American bases such as Soesterberg in Germany and Casteau in Belgium. There were a lot of players who had worked in bowling in their youth and were allowed to play/train as much as they wanted as a reward, the stories I heard there was when there were no people who easily played 20 games among each other, so it was it's not surprising that several toppers came out, the ones I still remember are George Flauta, a hawaiian, Duff Hornstein,Bob Else very gifted left-handed player.
There was Tom Tolleffson where my dad many years at the Cobra team played with and then you had Bill Helsel who I saw win the Easter tournament by 300 pins more than the second placed player, unbelievable the average that he already played at that time, he humiliated all European top players. They played for SHAPE, Laon Rangers, The Ambassadors Soesterberg.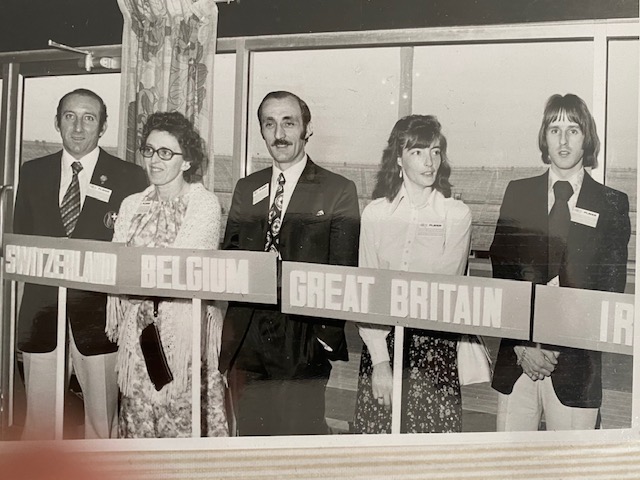 Of the British top teams I still remember the Brunswick Jets and the Harry Stiller Racers, as individual toppers the Buck brothers but in fact more Chris, very talented player who went to the USA to try it there, fantastic to watch was Tom Marshall antics were really a lot of laughter in the old days as well as Tony Colledan, Bernie Caterer and Brian Michael were also extremely gifted, I also remember a certain Norman Webb who made an 8 movement in his swing, with Bill Bullock my dad also played together for a few years at Cobra, also two youth players that I remember well are Nigel Thompson and Paul Carpenter who I met in 1972 at the European youth championships.
The Shape tournament I lost in the final over 2 games to the charming Keith Pragnell. Many players I meet during the ISBT will also be busy with bowling in those times I've been busy but I don't remember that well.
From the Dutch side, Anton de Quant and Wim Sassen were the better players of their generation.
The Italians also regularly came with their best teams, such as Carpano Punte Mes, Canguro Traghetti,,Cobra Milana and Piranha Milano with star players Victorio Noveletto,Dario Braghieri, Vietri, Luigi Cangemi, Sorba and later El Professoer Lorenzo Monti Also the French Philippe Dubois, René Ferrie, the Swede Algeskog with hisTreKronos team, the German Konig and many more where top players who regularly traveled to Belgium. What a formidable time that was, really glad I got to experience
In 1991 I had to stop with a back injury, when I came back after 8 years everything had changed a lot and it has never become the same.
Where was your home center in Belgium and what was bowling like in those days?
My home center was Deurne Antwerp, it had 20 lanes, 12 downstairs and 8 upstairs, we called it "our temple" I have so many fond memories of that place, if I remember correctly there was no bigger center, most of them had 16 lanes but they were next to each other, they were all well maintained and the sport bowler was taken into account a lot.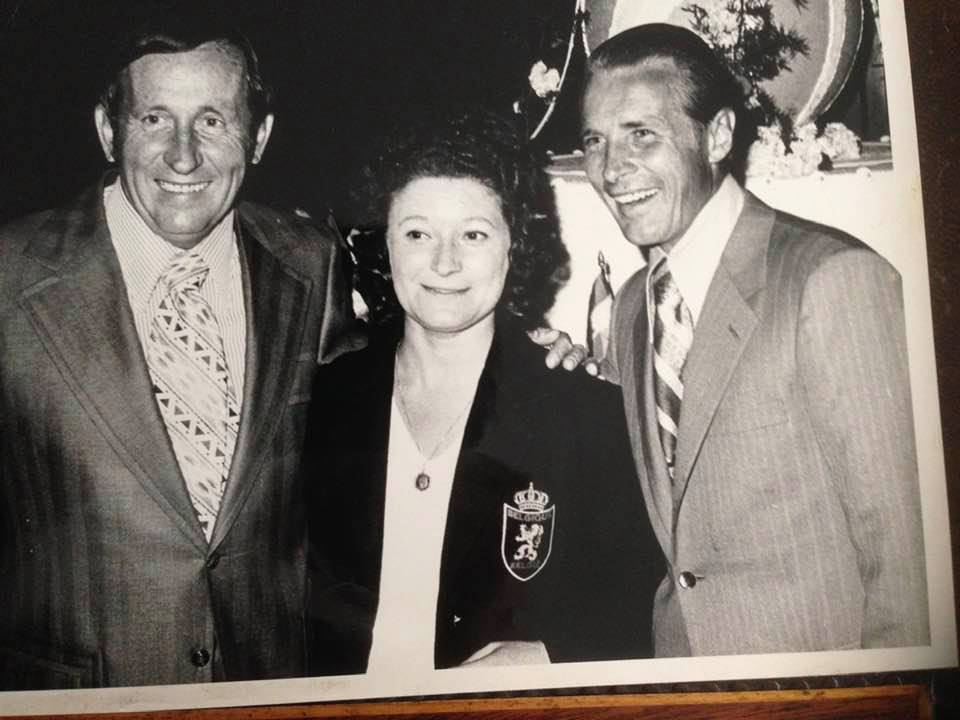 It was not just Dad though and Mum Gibby could bowl well too and placed 11th for Belgium in the the World Cup in Germany in 1972.
My mother was indeed also good with a bowling ball, she has been Belgian champion several times and won several tournaments, but it was a pity, when my father was around she stiffened completely, he expected too much from her. I don't think it is the right way, even with me that was the case during my start-up, he was so fanatically driven that it was a very stressful experience for me and my mother.
My mother is now 85 when I tell her what we are doing she will be very happy and delighted. Bowling has also dominated a very large part of her life. She also wrote the results for a newspaper for a few years and  yes the photo with Don Carter and Dick Weber is one of her favorites, especially because those two players were so charming and engaging. The photo was taken in Milwaukee at the World championships, my parents got to know Dick and Don very well and had a fantastic time with them.
An example of being driven was Stomach ulcer and unconscious in car. During the Ster van Maastricht, a big tournament in the Netherlands, my father had a nasty stomach ulcer and he had lost 15lbs in weight due to the pain and the diet. It was a very tough tournament that, however unlikely, he won. But on the way home he lost a fraction of consciousness in the car, luckily my mother was still able to grab the steering wheel and he came to immediately. That was a really frightening moment, when he put the keys in the lock at home he fell straight forward and he was a few minutes counted out, he could go that far for his beloved sport, really not normal.
In his younger years he had obtained a black belt in judo, when I was doing a bowling training myself a person came to me and asked if I was the son of Louis as he saw Wildemeersch on my shirt, he was the early trainer of my father's judo , he told me that louis never got knocked out in a fight but that he was knocked unconscious many times with wooden grip, he was full on, a never give up attitude.
On to your own bowling career now

When I started bowling I was about 14 years old and played left handed with an average of 150 but could not get more so I rolled right in secret from my father and had a 180 average and it felt much better for me personally too , but my father wanted me to play left handed as he was convinced that this was an advantage on many of the lane conditions.
Once during a league he came in and I was bowling right handed, he called me directly to him and said that I immediately had to pack up all my equipment, which I did right away. At home the conversation was that I should play left-handed or I should stop. I then in my stubbornness did not touch a ball for 9 months until my mother persuaded him to go back and let me play right-handed.
Many years later I must agree with him, I should have listened more to him I think the left-handed players in those years have regularly benefited.
I remember a story, we played the championship of belgium trios. We have to throw 627 the last game to get the title. I rolled 256 that last game but in the fifth frame have the 5-7 split. I try to make but unfortunately not even one pin, we win with 2 pins and everyone comes to congratulate me. I am only 15 years old at the time, he was furious and told me to go for 1 pin after a strike, those are those moments that scarred me and true I look back with horror, I really cannot understand such a thing, I now have two children of my own and have just become a grandfather, health and family is the most important thing here on earth.
Can you remember the bowling balls you and your family used during your successful years?
Yes I can still see it for me, a bowling bag with one ball in it, hard to remember those balls from the early years, Brunswick black beauty, LT 48-51, AMF Amflite was my mothers ball, AMF impact, Ebonite magnum, the Columbia's ,Ebonite firebolt, these are from the early years, my favorite ball was rotostar X3. Now it has become a real industry it is just impossible to keep up in recent years. I play everything with storm now.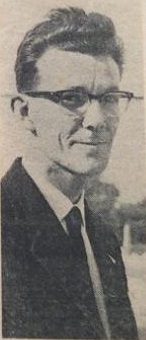 We take a short break in the interview now and add this little gem of information from the one and only Keith Hale, UK Tenpin Hall of Famer and former World Bowling Writer who we suspected would know Marc's parents from his time covering UK and international events. Sure enough Keith knew Louis and Gibby and even had a story about Louis' World Cup bowling ball.
I first met Louis and Gibby around 1964 when I was working at Tenpin Monthly. Somehow we had a free ferry flight from Lydd to Ostend so a weekend at Eurobowl, Deurne, Antwerp was somehow arranged for me. At that time the centre was run by Amercan Jim Moynihan who later went on to be in charge of all 110 American army bowling centres in Europe.
Jim called in a few friends, including Louis and Gibby and we bowled all night, ceasing when the sun came up and all went to a local cafe run by Jack Vera Hart (?),one of the bowlers. I remember going back there later for a week and joined Louis and Gibby for a ride to bowl in the Paris Singles, which was won by Paul Lane.
In 1966 we invited a Belgian team to Walton. Pier Bowl for August Bank holiday. It was the centre's. Busiest ever time, selling loads of Ebonite balls and a packed centre. One of our bowlers drove the Belgians back to Southend airport in the afternoon.
I married in 1967 and invited Louis and Gibby. Lee Kates was my best man. Louis and Gibby stayed in our flat adjacent to the bowl.
I didn't see them again until the European Championships at Tali Bowl, Helsinki. I was in charge of ball check and had two weighing stations, plus a third scale for myself in case of any problems. I was called to the guy weighing Louis' ball, saying there was a fault. I don't remember what it was. I checked it on the scale and agreed. I then took the ball and weighed it on my scale and agreed again. It was a minor fault but I had to disqualify the ball. Louis was furious as that ball had been checked at World Cup and championships many times.
Needless to say, Louis never spoke to me again.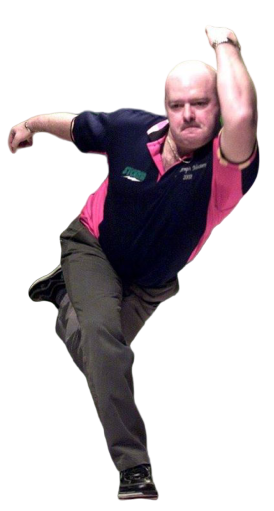 Digging into the Belgium bowling history now you mentioned earlier 60-70 at the beginning. How did bowling change from the 80's into the new millennium. Was it things like reactive bowling balls or just the Belgium people started to do other things?
I remember that there was a tournament every weekend in the old days and sometimes 2 or three a week and there was also abroad, usually the Netherlands, but France and Germany were also possible, which is why it is so reduced now. I'm not sure either. I think as you indicate people have broadened interests, the reactive balls have of course changed the game very much but I don't think this is the reason.
Until about the mid-1980s, bowling knowledge was mainly disseminated through Dick Ritger's books and sporadic day clinics of American players or trainers. First attempt to organize an official multi-day course was made by Felix Messer, who obtained a trainer certificate in USA with Don Johnson. That was about the time of the first urethane balls.
Yet it took until 1993, before the Belgian bowling sport federation organized the first official trainers course, under the leadership of the recognized bowling teacher Jack Groenenberg. In that period, bowling was mainly already done with balls made of reactive urethane. A period of various day clinics followed under the direction of various American trainers and coaches such as Fred Borden, Dick Ritger, as well as several then-professional players, including Earl Anthony, Mark Roth, Amleto Monacelli and others.
There followed a period of training of many new trainers and associated better training of the starting young players. The result was regular successes of the Belgian youth players during the European youth championships. In this period, many youth players were also motivated by the international successes of Gery Verbruggen.
In 2010, the Belgian bowling sport federation switched to trainer training according to the "ETBF Coaching Clinic for the sport of bowling" (levels I, II and III). From 2015, these training courses were expanded to be in line with applicable European training standards for trainers and coaches.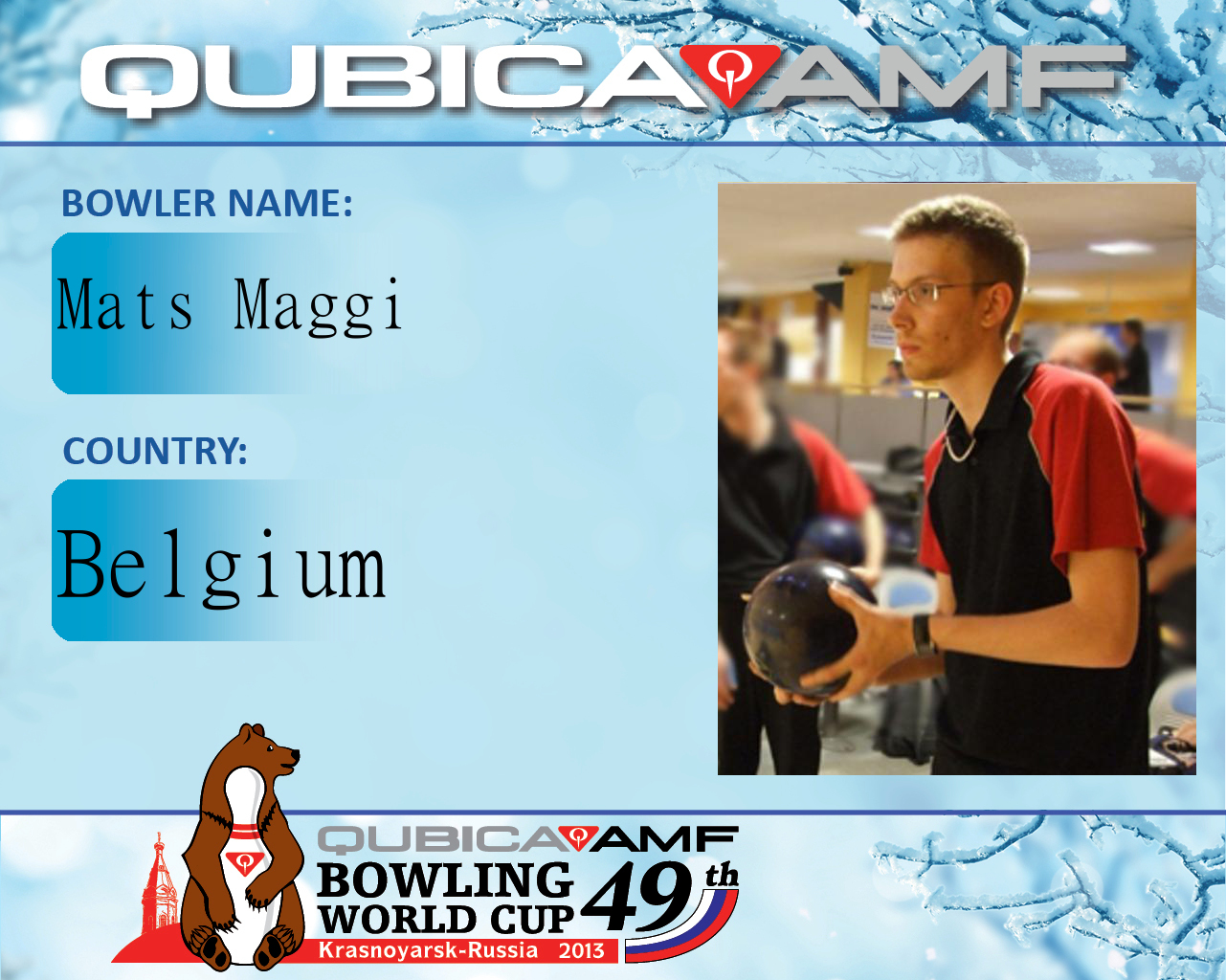 Belgium have had some amazing bowlers in their history including names including your dad like Gery Verbruggen, Christian Vandamme, Jacqueline Coudere, Roger Pieters and more recently Mats Maggi, What is it about your people that make them great bowlers?
Really not that easy to answer that, besides Mats, I have had a lot of contact with all of them, I started with Chris myself, with Gery and Roger I played together for many years in different teams. Anecdote with Roger Pieters in Helsinki World championships, he played the final against Rick Steelsmith and I was in the front row to support. When he won I was there immediately to congratulate him on that great achievement, his words were "You must not be like that" exuberant dude it's just an ordinary tournament I won "lol"
What I've seen that man achieve in his career with such a simple ball that defies imagination, and remained so humble, have a lot of respect for this man , I can talk about him for hours. For me personally he's up there as the best bowler Belgium has ever had with Gery Verbuggen. GOAT is for a Belgium Hall of Fame to decide.
Another anecdote, we played a tournament in a bowling alley that was separated in two, so on one side the 16 first-placed players on the other side played the 17 to 32, Roger was with the latter when the first group had done and Roger who plays very slowly still had to start his 7th frame, I quickly calculated that he had to strike out all the way to win, those were things he really got a kick out of, many would rather not know as it is too stressful. I was going to tell him and that's how it happened, he won the tournament with 1 pin difference. It still makes me emotional when I write it here. I think they are all very inspired by that game, what they all have in common is an extremely strong will to perform and differentiate themselves as well as the pride to represent their country. They are all very strong personalities,Louis, Roger and Gery have pretty much the same drive and mindset, bowling was their whole life.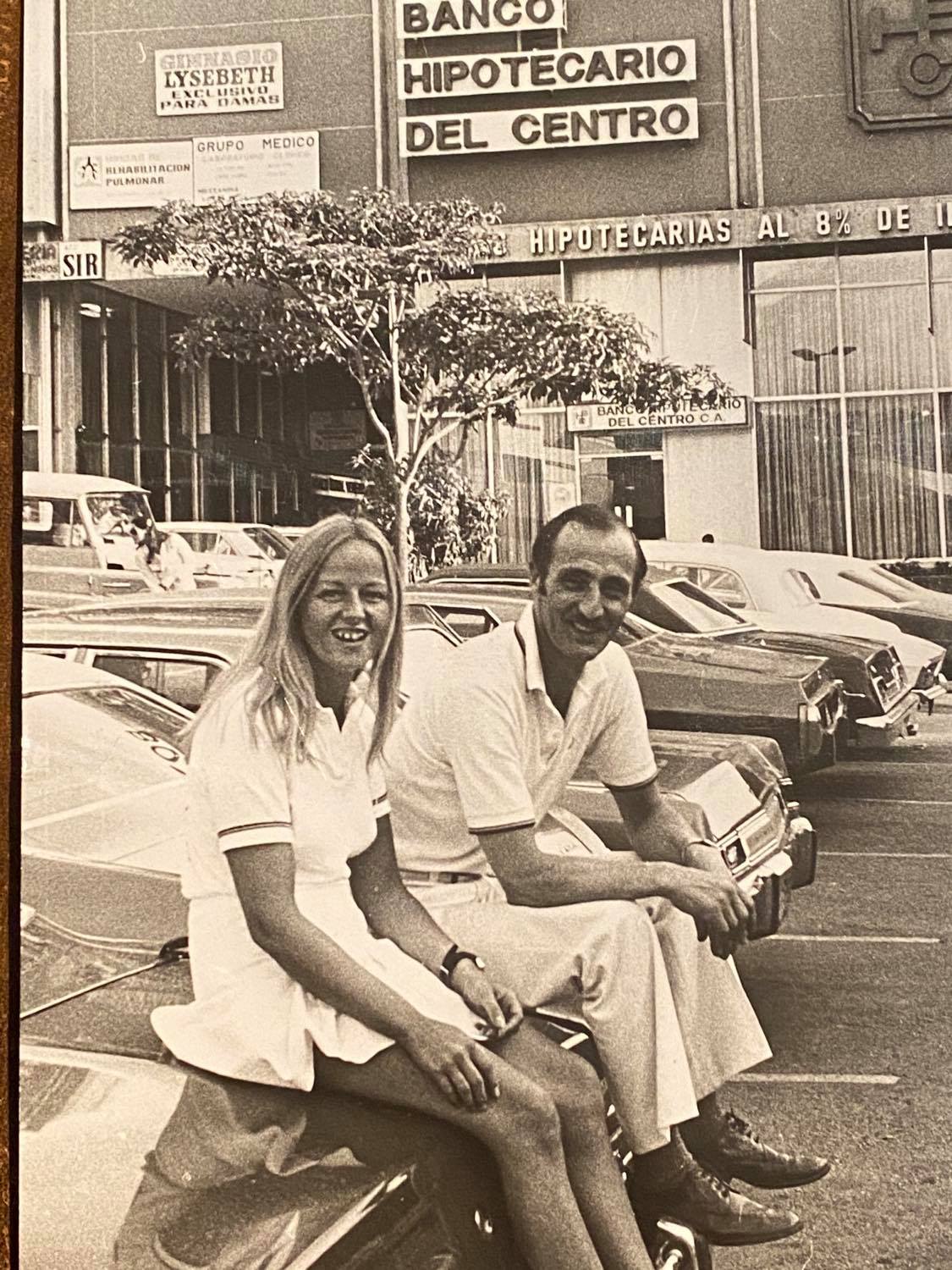 Louis and Roger were real tournament players for the prize money , Gery is more the man of the International events and Chris yes Chris, he was the game bird and joker who didn't take it all that seriously. I think he had the most talent when he started playing doubles with Roger then he had to get a bit more serious because otherwise it couldn't last. At that time they were the Belgian Royal couple. I played a lot in the national team with Jacqueline she was also such a great go-getter a great person who didn't give up yet It's very nice memories to be able to write about these.
Great guys another very great talent that was taken from us far too quickly was Sven van Eijken. He was also an unbelievably cool boy with a lot to offer but it shouldn't have been RIP.
Players such as my father, Christian Vandamme, Roger Pieters and Jacqueline Coudere belong to the category of players without specific bowling training (so-called self-made bowlers), with "bowling brains", ball feeling, perseverance, ambitions, kind of pit bulls with a real winner's mentality. Christian Vandamme was perhaps the most accomplished of these bowlers. Gery Verbruggen added two other elements to these qualities, on the one hand guidance by trainer Michael Wouters (Coach Team Germany), on the other hand guidance by Gery's wife Muriel, who is a sports psychologist. Mats Maggi added to these elements his intelligence, theoretical knowledge of bowling, in collaboration with the well-known trainer Joe Slowinski. Need to add that many talented youth champions unfortunately say goodbye to bowling at the moment that they came of age and this for various reasons (university studies, unemployment, several other hobbies, partner relationships, financial reasons, professional reasons), briefly summarized mostly due to lack of financial resources, but also due to a fairly large result distance to the best adult players.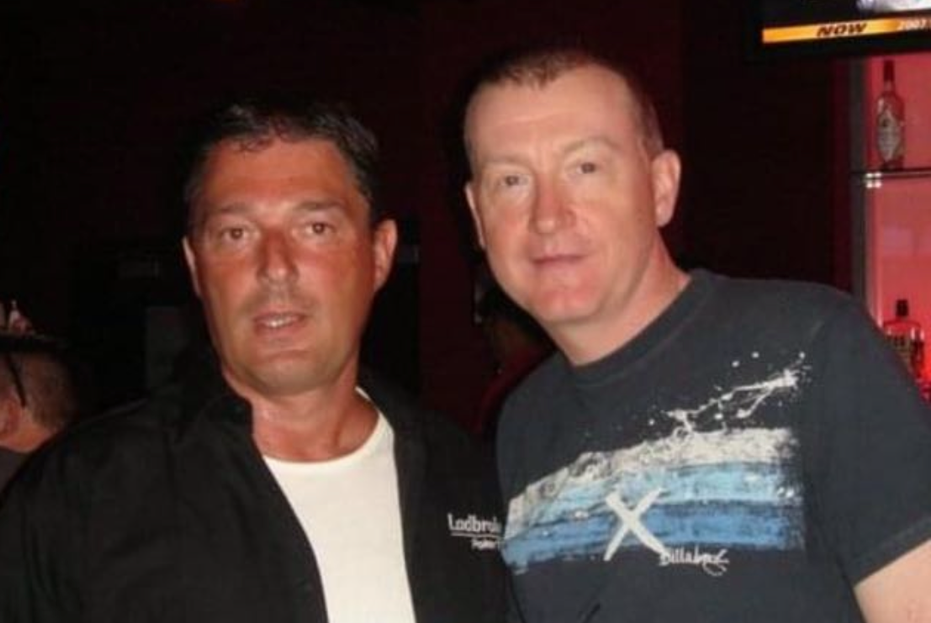 Travel now and where did bowling take you?
Like most of us who were in the national team, we saw all of Europe, Singapore, USA were the slightly further trips,, a very nice meeting was in Vegas with Snooker legend Steve Davis and became lifelong friends.
Any funny or strange stories from your life in bowling?

Lea Verstappen in a provincial competition it came down to the last frame and it was almost impossible for his team to win, My father then sprinkled talcum powder in the thumb hole of Lea Verstappen a female international opponent who dropped the ball in the gutter completely bewildered, jeering laughter everywhere but he was fair enough to let her play the frame again.
During the prestigious Easter tournament which was played in a four man team, my fathers ball rolled off the bench after the series was done right on to his foot, which was really unbearable, all his toe nails were blue and that hurt so much, the next day during the final he cut the top of his shoe completely open so as not to feel the pressure of that shoe top, it was not visible at all but he played that way all the final day so as not to let his team down, when he took off his sock after the finals at night it was literally full of blood.
We once had two tournaments in one day with the Carling Black Label team, I was on the lanes with dad and in the fourth game we were both on a turkey, I threw the ball a bit too high and saw pin four remain, I turned and to my surprise, I saw the lady who kept the scores drawing a strike, there was no computer scoring yet and I was surprised and turned around but the pin four was completely gone, the discussion started, nobody in the whole bowling saw what had happened and everyone wanted to give me that 4 strikes in a row as no one had seen anything irregular, only he claimed that the machine had pushed the 4 pin over and the pin had to be put back, I was totally surprised that he demanded something like that and of course it happened. I was not very happy with that.
As someone who has bowled a lot over the years how has it been having a break during the pandemic?
That will have been very different for many players,for most part, the the break lasted way too long, when I meet the players now you feel the hunger for the competition very clearly of course for those who struggled with minor injuries or who really needed a break for whatever reason they didn't mind, personally it also bothered me much more than usual. You would say that I should be used to that already as I have had to stop several times for several years due to my back injury, probably has to do with age and the realization that you will not be able to continue playing for years at a reasonable level, I am very happy and many with me I suspect that we can be back on the lanes more in the future.
Finally Marc, Why should people try bowling?
When I see recreational players bowling I am always jealous of how much fun they have, their attitude shows that the joy is very strong. It is really a social event and a healthy exercise for body and mind
You can also play it at any and until very late age, the weather conditions do not matter at all and you do not need any special equipment. And for those who are really competitive, they can set the bar as high as they want
For myself it was taught to me with a spoon, you get better and better at it over the years, get to know the whole community, build friendships and before you know it you are a bit addicted.