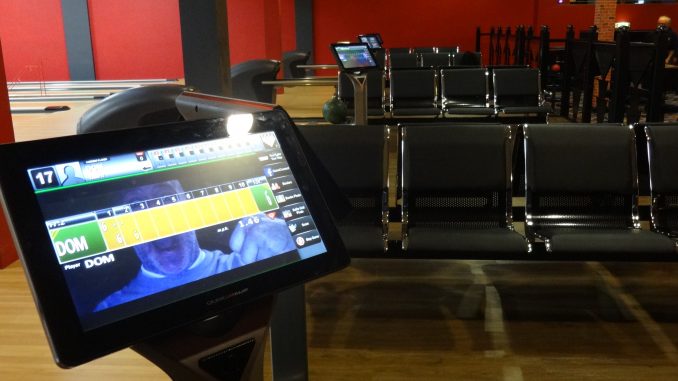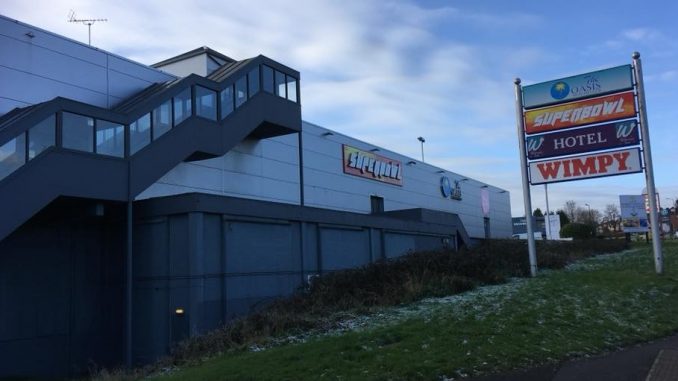 It's been open since 1991 once part of the Superbowl 2000 chain and had other owners since. The new owners are about to relaunch the new look Rotherham and we think you are going to like it.

Rotherham Superbowl is set in a large multi-level building , on the top floor are 16 lanes including function rooms, arcade and Wimpy. Just completed is a dance and fitness studio with some really cool graffiti artwork. The middle floor has the Oasis Gym, Swimming Pool and Hairdressers and on the ground floor 8 more lanes.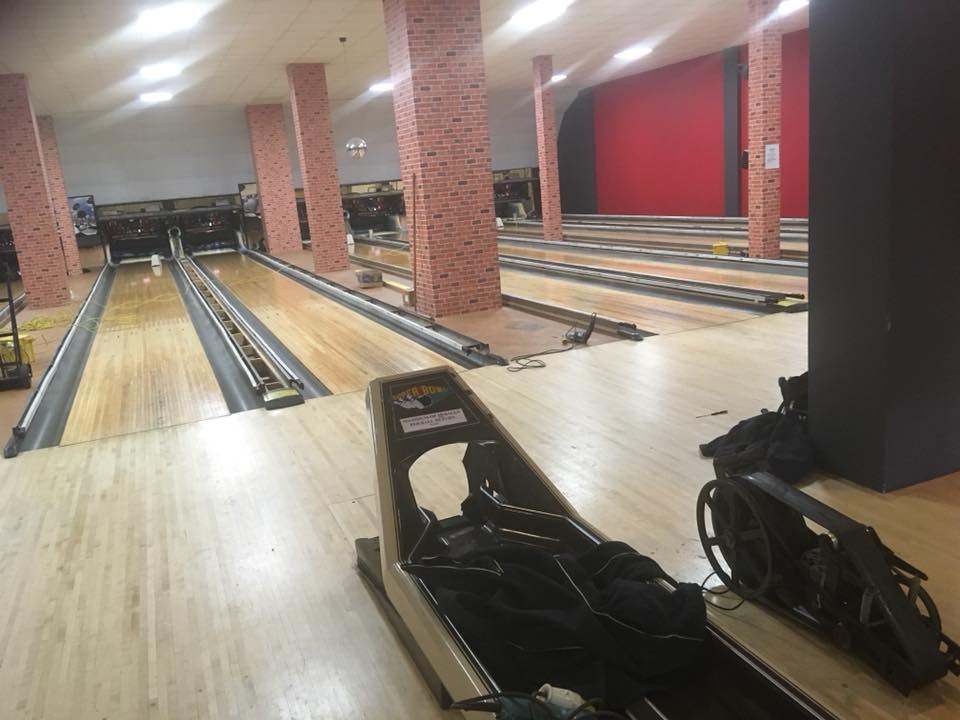 The ground floor was our focus for our first two trips recently. Two weeks ago we saw the QubicaAMF lorry arrive and the installation crew unload a host of exciting new upgrades. Rotherham were not messing about with this update, old lanes were cut out and part removed and new HPL synthetic lanes installed. Out went the old cappings, gutters, bumpers and masking units to be replaced with shiny new ones and cool looking graphics on the masking which blends well with the colour choices. Old Spectrum ball returns ripped out and available for spares for centres who still have them and brand spanking new Harmony ball returns and surrounds in dark grey. Dated seating now looking space age with airport style four block seats.
The real sugar here though and the icing on the cake was the purchase from QubicaAMF of their BESX scoring system. Those of you unfamiliar with BESX will be happy to learn it is the best looking scoring package available from any company. No other system does what this one does. In brief, you can play games, have your face on scoring grids, play games instead of the confusing scoring and lots lots more. To get an idea of what it can do Click Here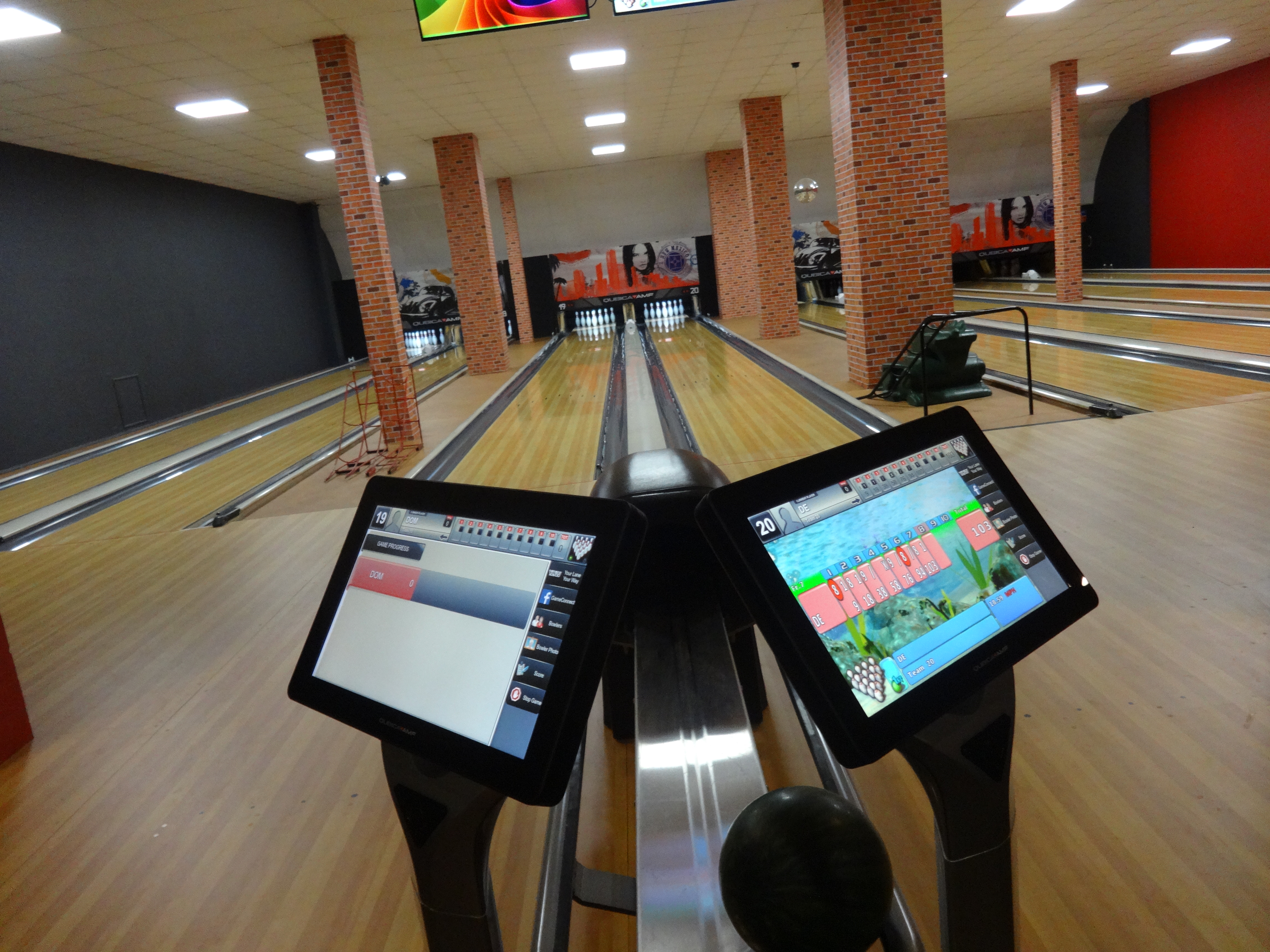 WHAT A DIFFERENCE. Caps intended, gone is the tired looking lanes and equipment and Booom a slick new look.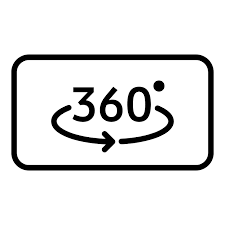 Before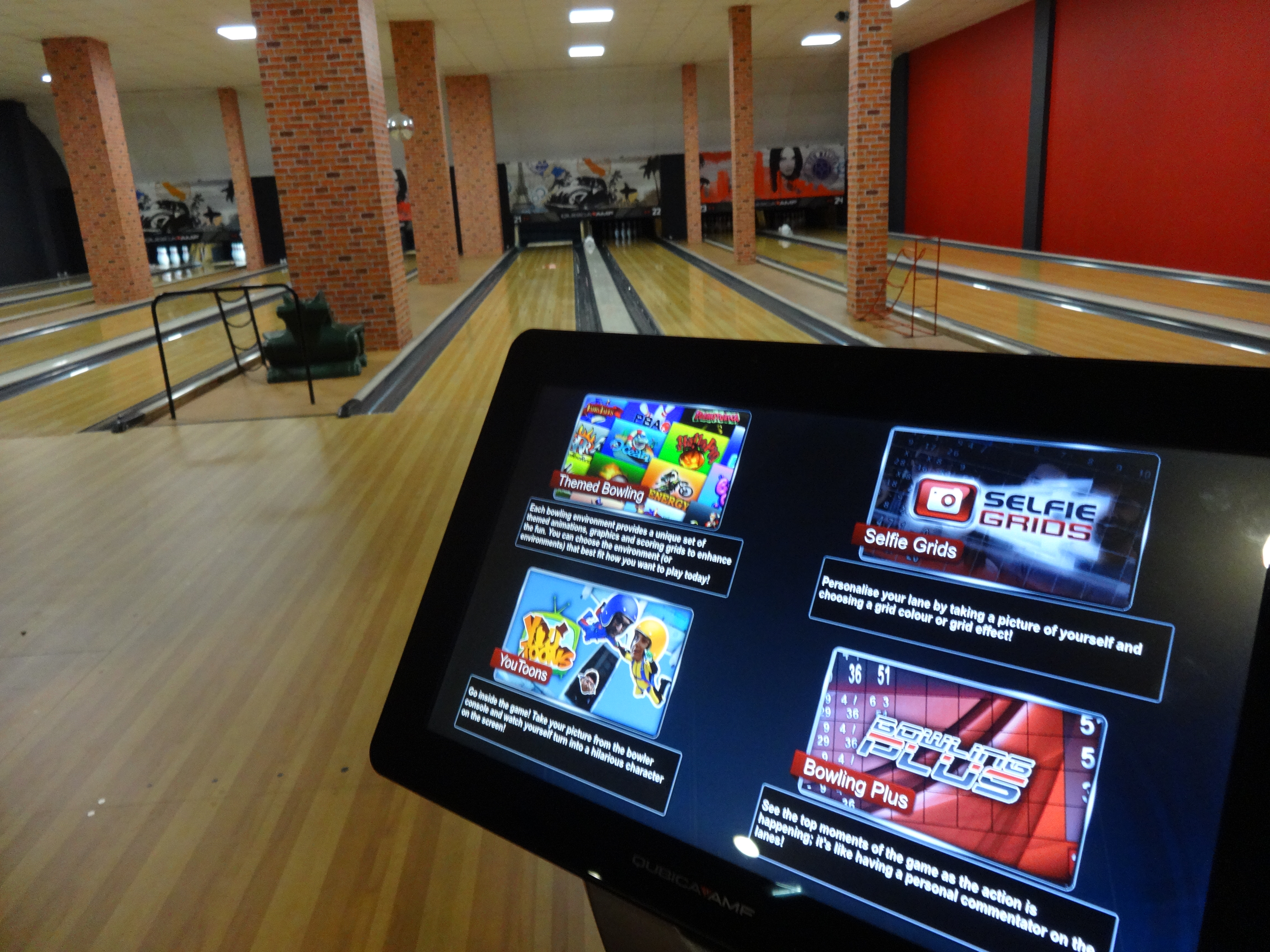 As you would expect from a new installation, everything looks great, the upgrades fit perfectly with the decor and Rotherham now have a VIP area to be proud of. The look is an example of what can be done with an old area. The Chief tech Clive Meeks and his team have done an amazing job preparing the space for the big value upgrades and as we arrived for our second trip were busy on the top floor starting part two and another 8 lanes being removed.
Using the slick touch screen panels to select an option, we tried the YouToons, Selfie Grids and PBA grid which showed action from the Professional Bowlers tour during the cut scenes. YouToons has you take three photos for use in the cut scenes ranging from Russian dancing to rescuing a damsel in distress from a tower. Selfie grids give you a chance to take photos and use that photo as your scoring grid.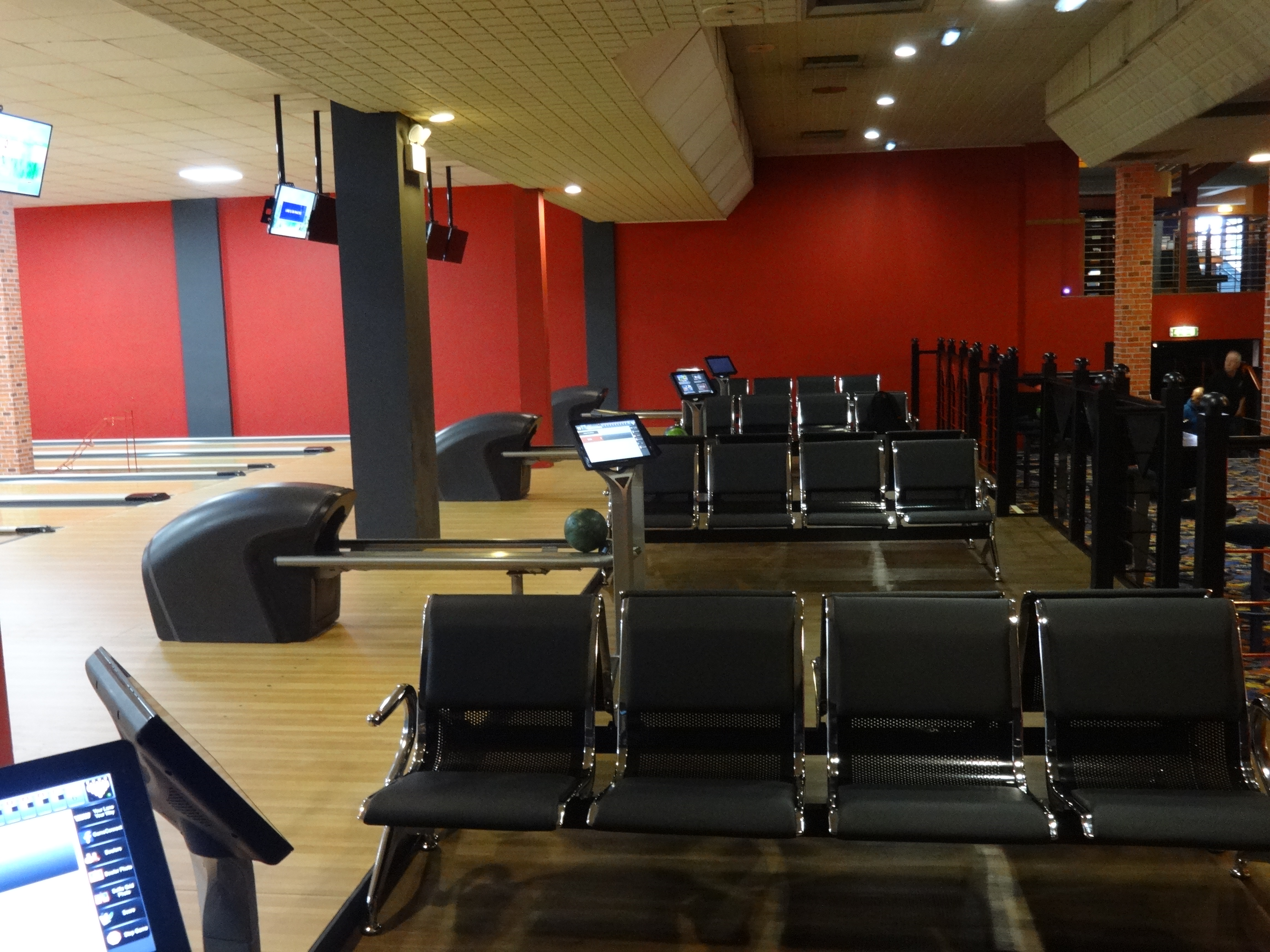 One thing we did not try this time and saving for the next visit is the option to play games instead of the traditional scoring. Options here include creating your own monster in shorter five frame game, playing archery or even destroying the next lanes castle. We do not have time here to tell you everything it does but we are pretty certain people are going to have fun trying out all the different ways to play.
As expected, manager Lee Barnes had a smile bigger than an emoji. Delighted with the first stage completion he told us he was looking forward to it all being finished in a months time. "We are just learning what BESX can do"
Truth is, Rotherham is one of the biggest bowling centres in the Yorkshire region and it now has the best scoring system of any of them. For recreation and sport it is a good sized venue for a host of activities and worth revisiting if you live in the area and have not been for some time. Seriously folks. go check it out.
"You lucky lucky people of Rotherham." Dom Gall- Talktenpin.net