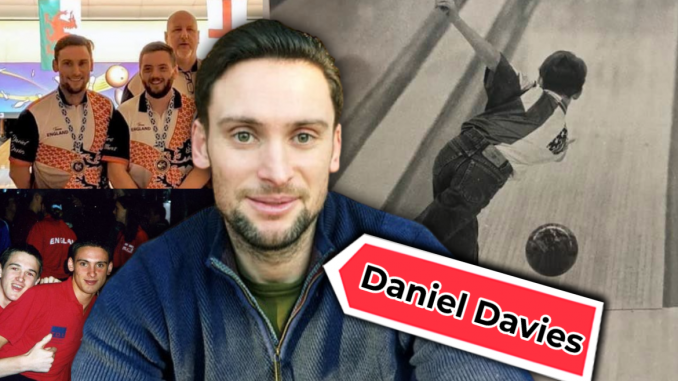 Many of us started bowling due to a family member or being taken to a bowling birthday party. For Liverpudlian Daniel Davies it was his Grandad. Trips around the country in his Grandad's van lead to success at junior level and now again in adulthood. Job, family and a bowling hobby that he hopes one day will lead to more success and a good showing in the UK Tenpin Hall of Fame.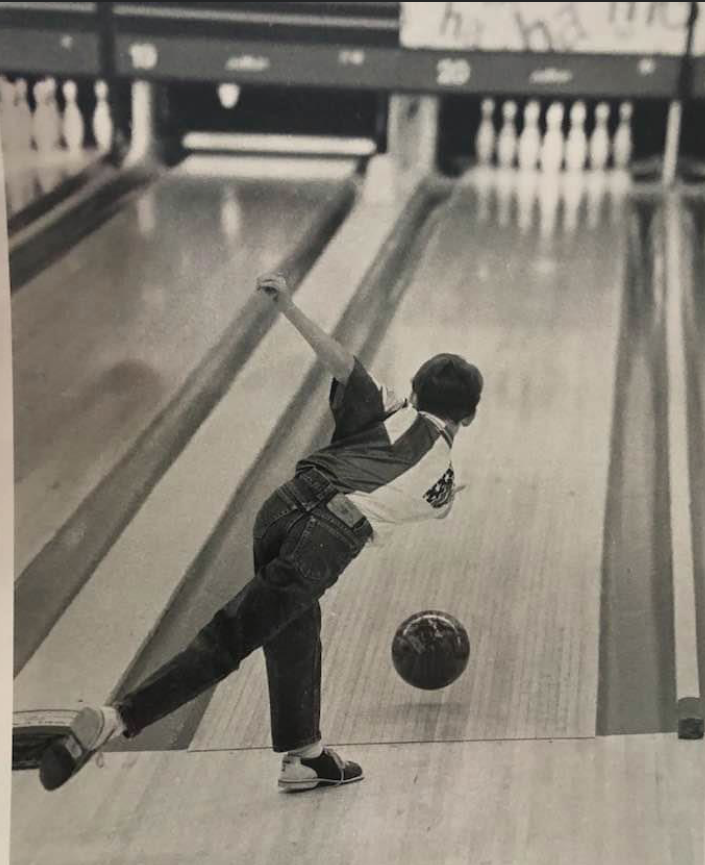 Where and why did you get into bowling?
I started playing Ten Pin Bowling when I was 8 years old. My grandad signed me up to join the Saturday YBC at Hollywood Bowl, Edge Lane, Liverpool. My grandad was my hero when I was a young boy, and when I saw him playing Ten Pin Bowling, I wanted to be just like him. I thought he was the bee's knees.
Tell us more about your Grandad please and the times you had with him while bowling.
My grandad introduced the family into Ten Pin Bowling when he started playing league at Granada Bowl, Wallasey. As soon as I was 13 years old, he invited me to join his team, I was honoured and completely over the moon! Before I knew it, I was playing twice a week and before long competing across the country at junior events.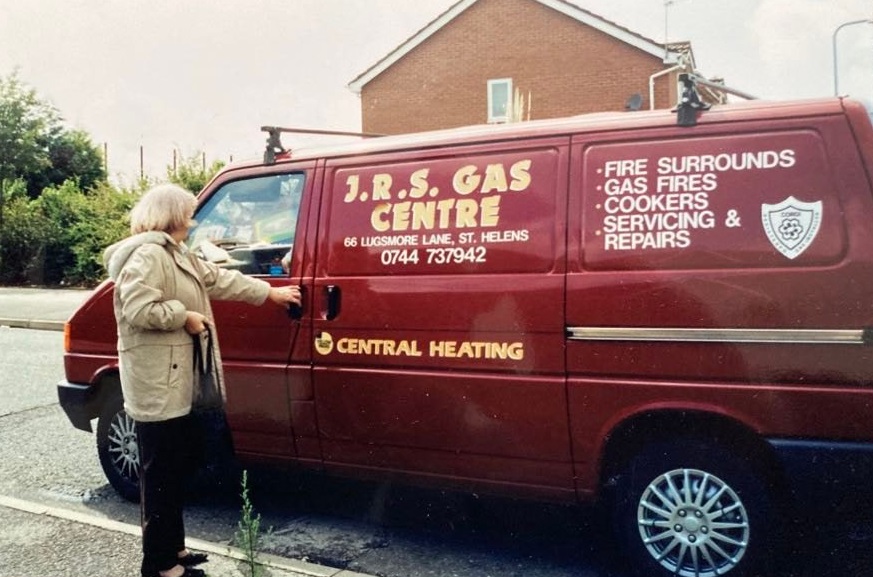 In order to get to the junior events my grandad would drive us in his red van with JRS Gas Centre advertised on the side. There was a lot of jovial banter amongst the parents at the time because as soon as they noticed the van, they knew who was at the event! My grandad would offer to take other children's equipment back to the hotels, to the bowl and help out anyone were ever possible, he was such a kind hearted soul.
These were the best times of my childhood and I cherish these memories fondly. I miss him dearly and I know he is with me when I lace up my shoes competing on the bowling lanes.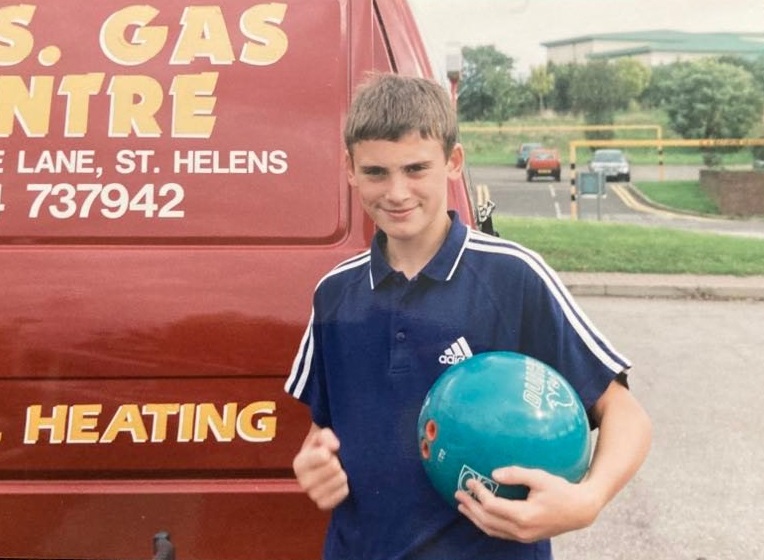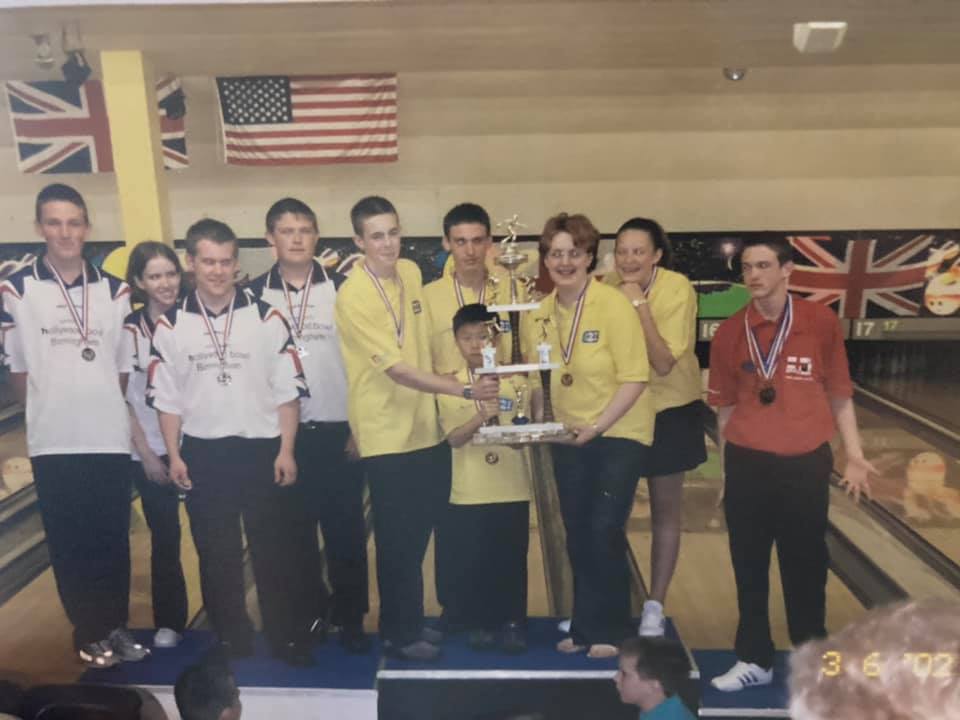 Who has helped you improve over the years and deserves a shout out?
There are a number of influential people who have been pivotal in advancing my knowledge about the game to bring out my uniqueness and creativity. I would like to say a massive thank you to Jim Missen, Dave Godfrey, Michelle Godfrey, Mark Hutton, Andy Penny, Steve Thornton, Dave Williams and Rick Benoit for believing and being patient with me, it's not the easiest interpretating a scouser.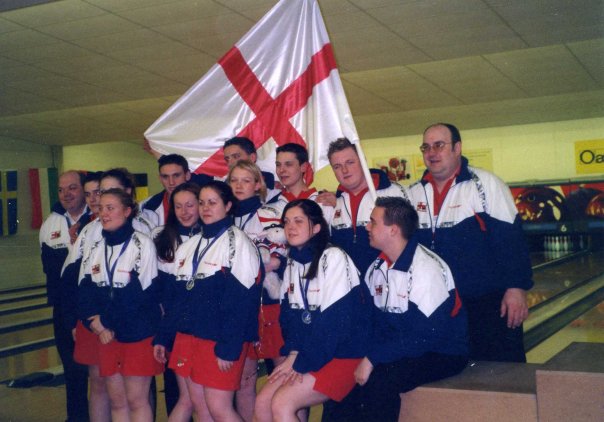 Your first entry into the Hall of Fame records is a special one winning the U18 NAYBC Nationals Singles and All-Events in 2003. What do you remember of that first major win?
Prior to the Nationals that year I represented Junior Team England at the European Youth Cup Teams in Schiedam Holland. Unfortunately, the team finished 4th just missing out on a medal even though our pinfall was higher than Italy. This event was a massive confidence boost for me coming into the Nationals, it relaxed my swing and mindset to be present on the lanes performing at my absolute best. I remember shooting a really high score in the Singles and Doubles on the first day using one of my favourite bowling balls of all time, the Storm Xfactor, but I was a little tense on the Sunday playing Team, nevertheless Liverpool YBC won the Mixed Team, and I was Junior National Champion. I recall my nan and grandad watching me throughout the event and saying how proud they were of me.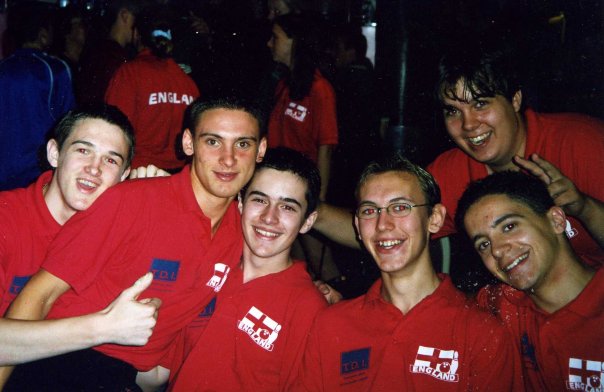 Describe wearing the national shirt for the first time and what it meant to you and your family?
It was a little unique for me as my first time wearing the National Shirt was at the European Youth Cup Team in Schiedam, Netherlands. I couldn't believe the Stadium had locker rooms for the players and open viewing seats for supporters, it was an incredible venue. Wearing the shirt for the first-time instilled pride, belief and confirmed all the hard work and dedication was worth committing to. My family, especially my grandparents where extremely proud and they got to wear supporters' shirts and cheer the team on in the stands. To this day I still have most of the National Team badges all the nations swapped with each other during the event.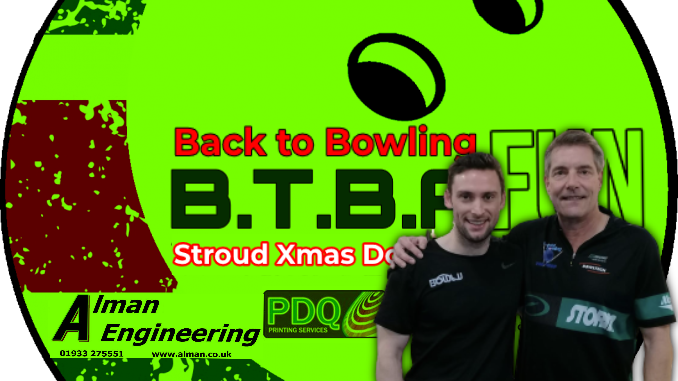 Probably one of your biggest wins came by claiming the U24 English Open Title in 2010. Of all the things you have won which Title means the most to you?
All the Titles are important to me as they hold a special meaning and memory. If I had to choose, I would say the last one is the most important as it was a tough year not being able to compete in 2020 and only starting half way through the season in 2021. To come through the pandemic and achieve a Doubles Win at Stroud with Steven Jeeves brought back my hunger for the sport and competitive spirit. This has fuelled my excitement for the up-and-coming season.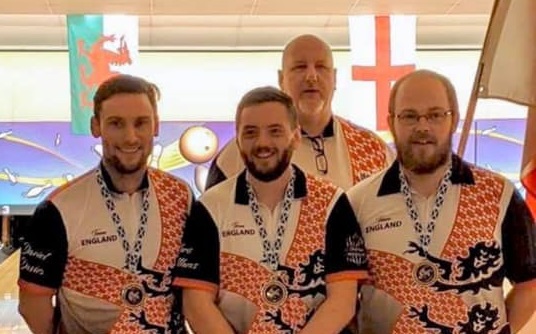 As you continue to improve now as you get older and representing Team England at Junior and Adult Levels, what are your strengths on the lanes?
This is a unique sport we all play, as we are playing on an invisible playing course. We cannot see how the oil moves on the lanes and for this reason I surely enjoy playing team events. My strength is discussing strategy and lane play with team mates and looking to work collectively to battle the confusion us bowlers all go through at some point on the lanes.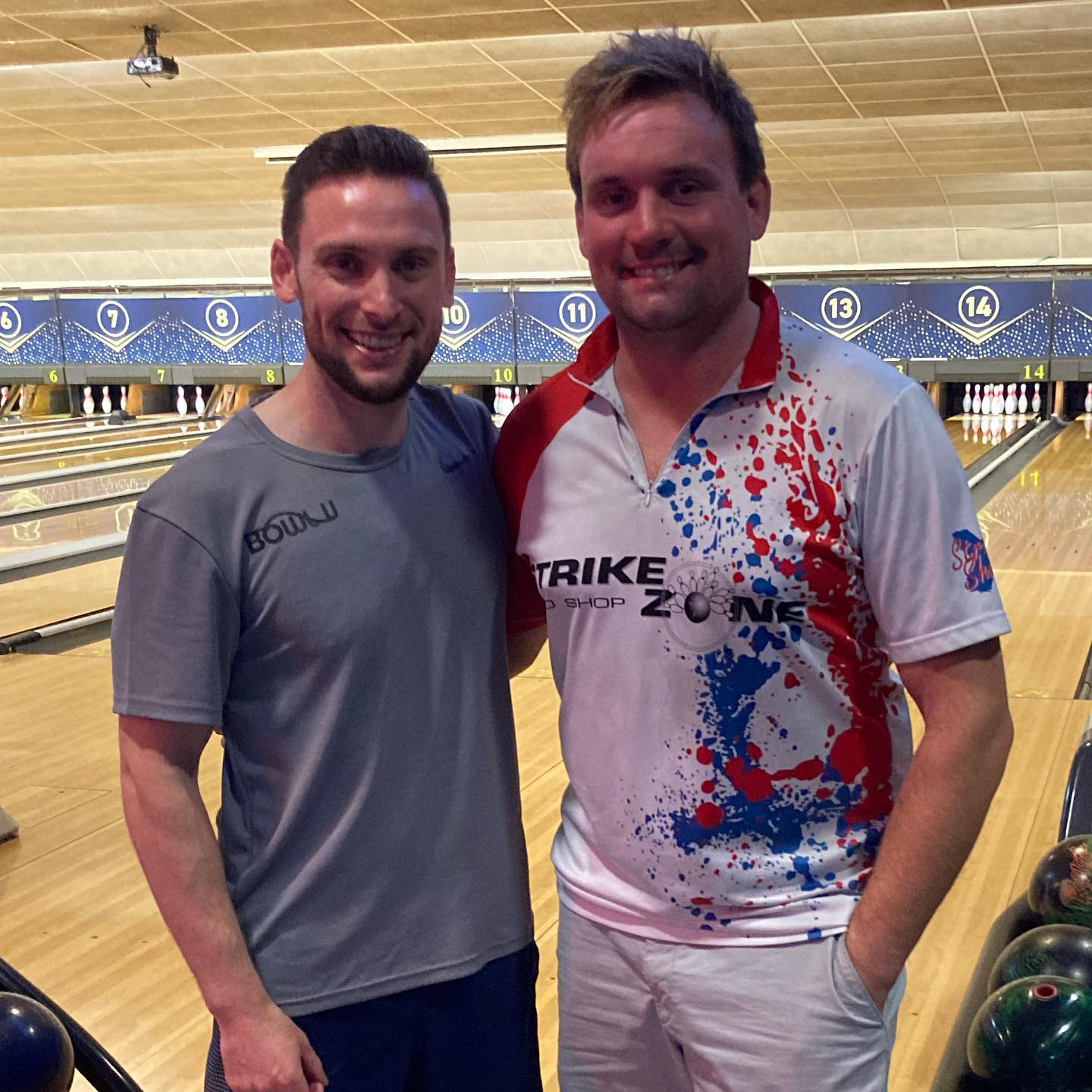 Would you say you are a better team player than individual as both are skills which make a good rounded bowler?
As the majority of the tournament formats last year consisting of mainly doubles, I had the opportunity to work on my team building skills. Last year the doubles formats where a huge success as it acquired bowlers back competing on the lanes in a fun atmosphere with multiple entries. In this environment you can learn from your previous blocks and look to optimise your scores, similarly to European Tour Events. This year looks set for a mix of both singles and team events which I am looking forward to. I agree, bowling is an individual and team sport, and all the legends are exceptional at both.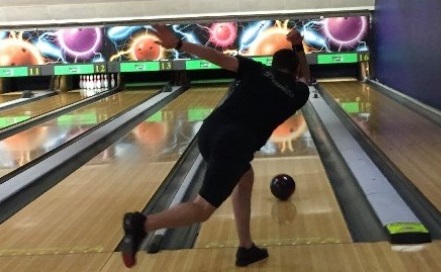 Are there any things you would like to change in your game?
Haha, I can't give too much away here to my future competitors! The sport is constantly evolving with lanes, machines and bowling balls that you must keep up to date with latest trends and technology, otherwise you will be left behind. For me it is imperative to remain focused on gathering information, sorting through it and deciding whether or not to apply it mentally or physically.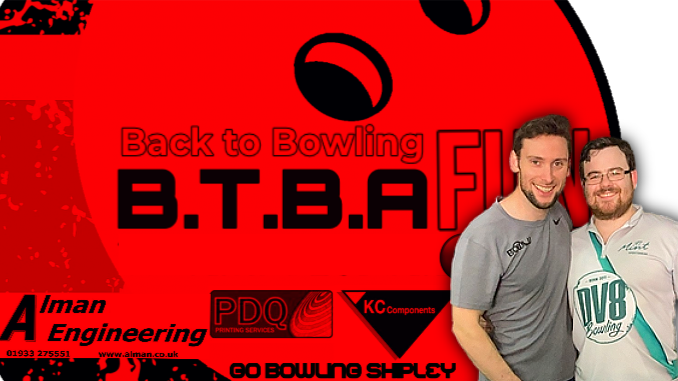 What goals do you have for yourself in the sport in the coming years?
Before and after the pandemic I have predominantly competed domestically in England and Scotland with many talented bowlers. As I continue to gain experience and look to improve in the sport of bowling, I have short term goals of playing in European Events and long-term goals of joining the PBA 50 Tour.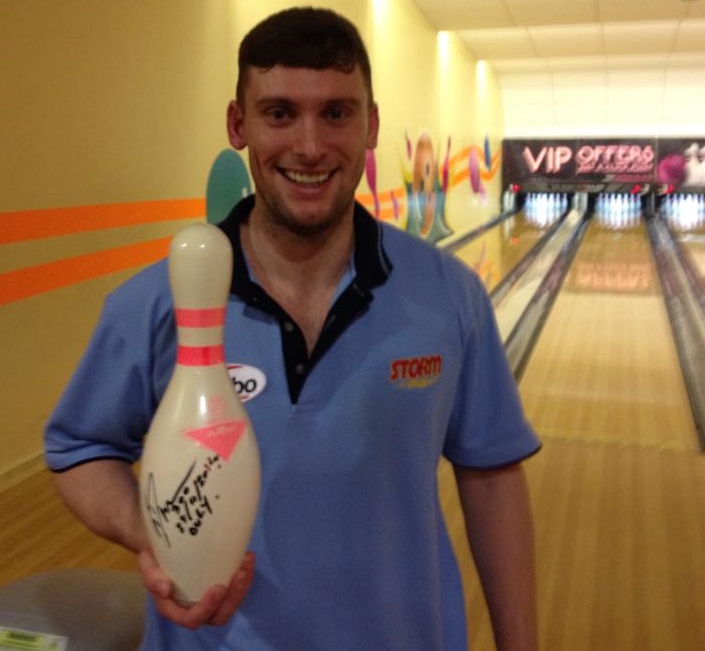 Do you have a preference towards any brand or do you try to select from all companies to fit with your style and needs on the lanes?
For the last 5 years I have committed to the Storm Bowling brand. The reason for this is I personally believe Storm bowling balls suit my physical attributes and I have had many successes with them. I solely use Storm in an attempt to eliminate the confusion with other bowling ball brands, as there are so many. When I look to add pieces into my arsenal, I discuss them with my coaches and watch the PBA professionals with similar physical games to myself to confirm that this would be a wise and appropriate selection.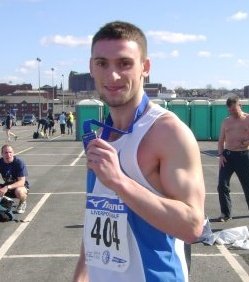 Fitness has become a bigger thing over the years, do you do any gym training or do you generally just look after yourself and have a nutritious diet?
Fitness sure has grown over the years and is now a weekly routine for our top athletes in the sport. I go to the gym twice a week and regularly enjoy venturing out on runs around the Liverpool area. When I am in the gym my training is focused on strength and conditioning in order to optimise balance. I also like to cook from time to time and take supplements to support my diet and fitness goals. I do this so that my mind and body are ready for competition.
What career do you have to help support your bowling adventures?
Outside of Ten Pin Bowling I hold a Master's Degree in Electrical Engineering and work for a highly prestigious engineering consultancy called Jacobs. I work individually and collaboratively with team members to develop and deliver electrical design solutions to clients in the Nuclear, Oil and Gas, Petrochemical and Waste to Energy industries.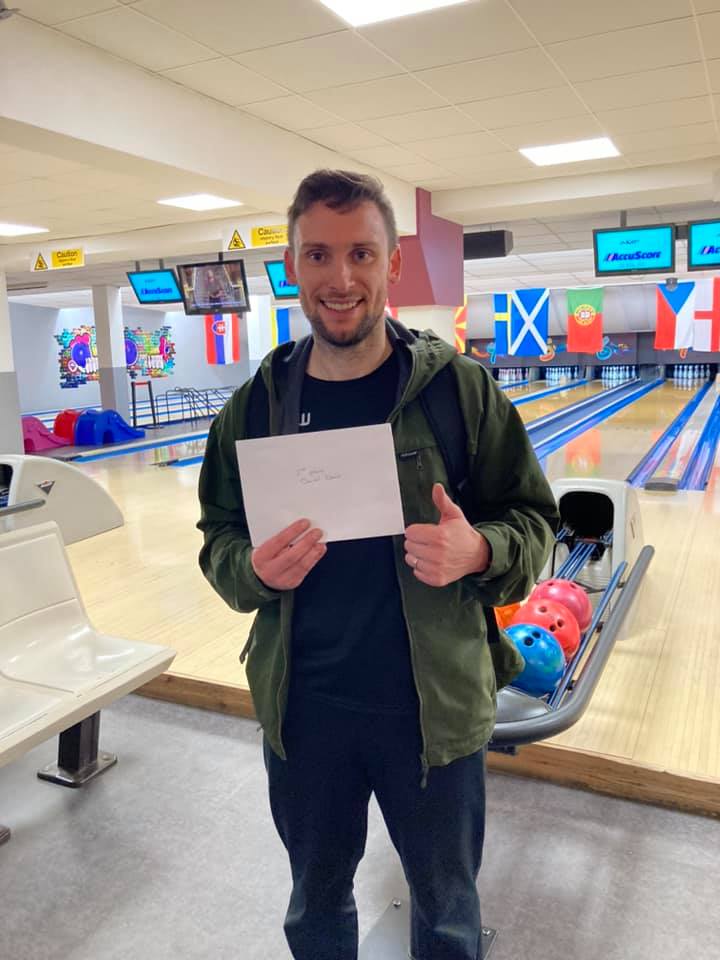 Family and kids fill your time also, you obviously have a supportive partner for your bowling dreams, what do the kids think of daddy's bowling skills?
Haha, they sure do! In my early career when I was playing YAC tournaments my wife (then my girlfriend) used to accompany me. If I won any tournament, she would announce the winnings were going to be used towards white goods e.g. washing machine etc for our new starter home. It became a running joke at all competitions, and everyone would ask her what we were playing for today haha!
Now we have two little bundles of joy, and they take up most of our time, but I wouldn't change it for the world. They actually refer to the garage as 'Daddy's Bowling Shed' and they each have a set of Peppa Pig bowling pins purchased as one of their first presents. I hope one day I can pass my knowledge and expertise onto my girls and hope one of them will follow in my passion for Ten Pin Bowling!
Finally Daniel, It seems this will be a question we ask a lot of bowlers in the next year or so as changes come in the sport. What are your views on string machines? Have you played on them much?
I did get to play on string machines when I played the Summer Doubles Tournament at the Airport Bowl. When there is a change in our sport whether it be technology, rules or format there will always be advantages and disadvantages. It is imperative to embrace the change otherwise we will always fight it and lose the love for the sport. Personally, I do prefer free fall pins, however, as long as the lanes are prepared professionally then I am also happy to play on string machines, learning how to master the necessary hits.