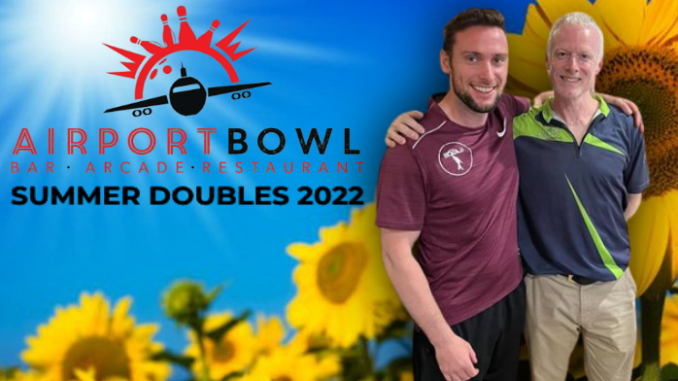 Who says bowling centres are less busy when it is a hot summer? Not at the Airport, over 120 entries and some amazing bowling lead us to finding this years winners.
Daniel Davies who also won the Airport Easter doubles with Steven Jeeves teamed up with UK Hall of Famer Steve Thornton to claim a summer win with 1456 scratch including 681 from the legend and an amazing 775 including a 299 game from Daniel.
Second were locals Ray Teece and Katie Tagg with 1408 and Ray going one better and hitting a perfect game on the string pins. Third going to Dan Harding and Ben Robinson with 1391. A shout out and special mention to Ben Robinson also for an 802 series (224 288 290).
In the HCP section it was Stingo Bingo taking the title, Ben Robinson and Mo Teece with 1484. Mo was back again in second place this time with son Raymond and 1463 total. Third going to Alex Pace and Jack Sparkes with 1435.
Provisional Results
Scratch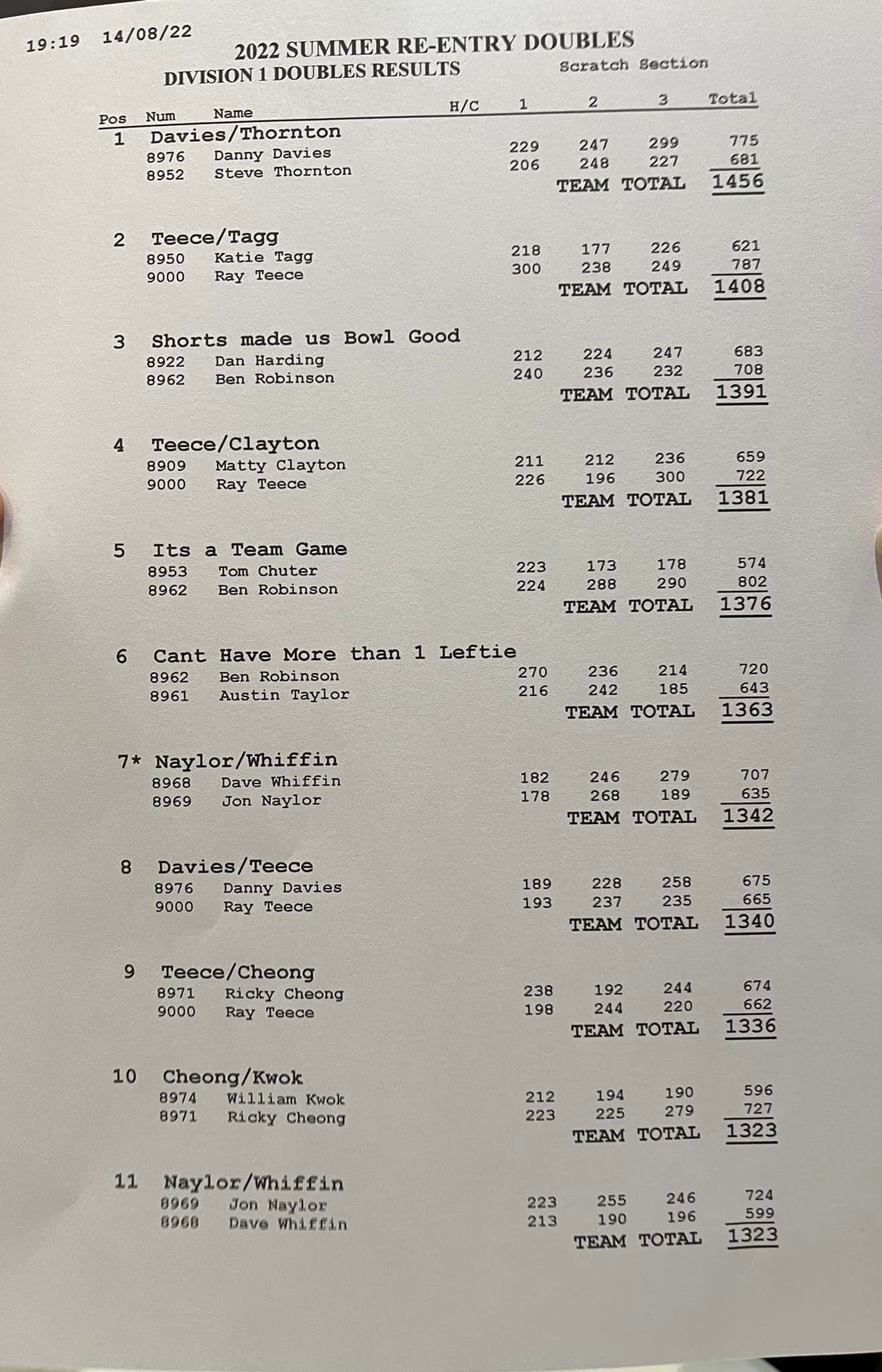 HCP