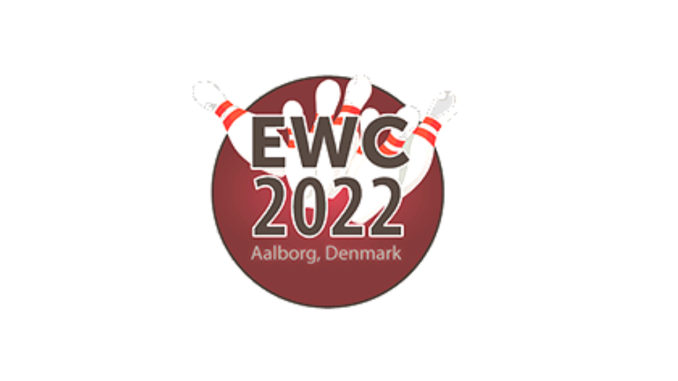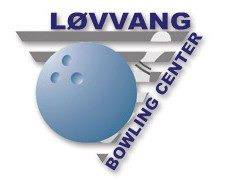 In August 2022 the European Women Championships will be held in Løvvang Bowling Centre in the city of Aalborg. This means the event returns to Denmark for the first time since 2008. This will be the 33rd edition organized by the European Bowling Federation (EBF).
Both EBF and local organizers  Løvvang and Danish Bowling Federation are looking forward to welcoming participants, coaches and fans to Løvvang Bowling Centre.
During the championship in Aalborg there will be many services provided both to the audience and athletes on site but also the spectators following from home
HD Webstreaming of all semi- and finals
Commentary during squads and finals
And much more to come
The period for EWC 2022 is 10-21 August 2022
View the Official website here
---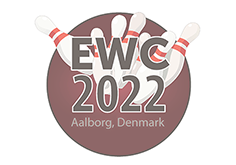 Reports
102 athletes from 20 European Nations will go to battle to find the Euro champs in Singles, Doubles, Trios, Team, All Events and Masters. Favourites as always include Sweden, Finland and England but strong teams to watch out for include home nation Denmark, The Netherlands and France. Whoever wins will join a stellar list of players over the years.
SINGLES

Singles got started on friday and no shocks to see Sweden out in front at the end of the first of three six game squads. Sandra Andersson top of the pops with 1285 followed by team mate Anna Andersson with 1281. Third early on was Denmark's Malene Uglsøe Køhler with 1209 and in fourth was Germany's Franziska Czech with 1209.
Squad two and another Swede making a break for it at the top, this time it was Josefin Hermansson with a final game of 237 and 1260 and just ahead of longtime squad leader Tali Itzhak from Israel with 1253. Both jumping into 3rd and 4th in the overall standing. Third in the squad was Germany's Janine Gabel with 1225 and fourth was Denmark's Cecilie Jeanette Mortensen Dam with 1210.
The final squad saw Sweden with a chance to lock up all the finals places and they took it as Jenny Wegner blasted 1273 to jump into third place and all four places held by Sweden. Second in the block was Germany's Birgit Noreiks but she had to settle for fifth overall.

FINALS
Who was winning which medal was the only question and after the semi finals in was a little clearer with Sandra Andersson defeating Josefin Hermansson 225-146 and Anna Andersson beating Jenny Wegner 243-177. Andersson was going to win gold for Sweden but which one? even after the game we did not know as both hit 181. A frame later we found a winner in the roll off and Anna Anderson with 10 and Sandra Anderson with 9. What a final and what a performance from Sweden.
DOUBLES
Another discipline and another swedish leader although as with the rest of the field, finding the lanes tougher than the singles. The Andersson ladies, Sandra (1150) and Anna (1226) with 2376 to head the squad. Second was France with Marie Matczak (1047) propped up by a fine 1250 from Alexandra Lopez for 2297. Third going to Germany with 2213 and Italy in fourth with 2207.
Finally another team managed to lead a squad but only just as France hit 2498 with Emma Friant on a fine 1279 and Manon Grandsire with 1219. Second for once were Sweden with 2479 and a great 1286 from Josefin Hermansson and 1193 from Victoria Johansson. Finland were in third with 2475 and Germany fourth with 2405.
Finland's Peppi Konsteri (1348) and Ani Juntunen (1194) blasted their way to the top of squad three with 2542 and a last game of 512 with Peppi hotting 265. Swedish sisters Casja and Jenny Wegner placed second with 2477 and grab the fourth spot in the finals together with team mates Johansson and Hermansson and the French pair of Emma Farint and Manon Grandsire.

FINALS
Sweden vs France and Sweden vs Finland gave two bites of the cherry to the dominating force at these championships this year and they took
those
chances as Wegner and Wegner beat Finland 459-447 then Hermansson and Johansson defeated Fraint and Grandsire of France 391-362.
More Gold and Silver for Sweden and the final was all about Victoria Johansson rolling a 278 with Josefin Hermansson adding 212 for 490 as Jenny Wegner hit 215 and Casja Wegner adding 193 for 408 in reply.
TRIOS
Two days to find the top four over two three game blocks saw Sweden's Wegner, Wegner and Andersson leading the way after three games with 696, 548 and 622 games and a total of 1866. Second was Germany with 1838, Third was Finland with 1764 and fourth going to Denmark with 1760.
France lead the way in the second block with 1750 including a 608 from Alexandra Lopes. Sweden never too far away were in second with 1738 and third were England with 1724 but all three just outside the top four from the previous squad.
Day two of the trios and games 4-6 over two squads again and starting with squad 2 back on the lanes. France made the early running but pegged back by Sweden who ended with 3520 to see if it was enough after the next squad. France in second with 3490 and England third with 3393.
Trios qualifying complete as Sweden 1 lead the two blocks with 3644 followed by Denmark in second with 3607, Finland third with 3584 and taking the last spot were Sweden 2 with 3520.

FINALS
An all Sweden semi final was a one sided affair in the end as Anna Andersson and the Wegner sisters smashed in a 692 to beat team mates Anderson, Hermansson and Johansson with 558. In the other semi it was the home nation Denmark through by beating Finland by a single pin 581-580.
Sweden were in no mood to lose another Gold and again fired almost 700 to win, this time with 699 to Denmark's 618. Jenny Wegner with 246, Casja Wegner with 221 and Anna Andersson with 232.
TEAM
Three games over 1000 for the Dutch as they lead the way after the first three games of the team event. Beejee Westerdijk with 655 leading the charge. and a team total of 3071. Second were Sweden with 2980 as Denmark placed third with 2884 and England in fourth with 2855.
The Netherlands showed they are a force to watch out for by leading the teams into the finals with 6044 as Sweden placed second with 5986, Denamrk in third with 5979 and the last place going to Germany with 5834 and just four pins ahead of England.

FINALS
Germany vs The Netherlands and Sweden against Denmark in our team finals and the Germans were on a mission again firing 1041 to easily beat the dutch with 908. A 240 from Sabrina Laub doing the most damage. Sweden through in a tighter affair 978-936 and Jenny Wegner leading the way with 238.
Germany had looked great in the afternoon as they chased down England to grab a final place and that determination shone through again by rolling 1032 and sending the super Swedes home with Silver as the hit just 833 in reply.

ALL EVENTS
Finland's Peppi Konsteri held off a host of Swedes and Danes at the end to win the All events with 5013 with Sweden's Anna Anderson in Silver and Jenny Wegner in the Bronze position.

MASTERS
Wins the the final step 1 for Janet Ribguth (GER), Manon Gransire (FRA), Sandra Andersson (SWE), Victoria Johansson (SWE), Denise Blankenzie (NED), Casja Wegner (SWE), Marjaana  Hytönen (FIN) and a bye for Scotland's Alison Williams against Norway's Grethe Walstad Fosseide.
Step 2 and wins this time for Mai Ginge Jensen (DEN), Jenny Wegner (SWE) who was on fire with 259 and 280, Anna Anderson (SWE), Cecilie Jeanette Mortensen Dam (DEN), Joesfin Hermansson (SWE), Victoria Johansson (SWE), Denise Blankenzie (NED) and Alison Williamson (SCO).
Quarterfinals time and wins for Sweden and Denmark as Anna Anderson, Josefin Hermansson and Jenny Wegner through joined by Denmark's Cecilie Jeanette Mortensen Dam.
The semi finals saw an all Sweden final appear as Jenny Wegner took out Denmark's Cecilie Jeanette Mortensen Dam with 245 and 236 to 178 and 184 in reply and Joesfin Hermansson was through by beating team mate Anna Andersson 2-0.
An all Swedish Masters final was a fitting end really for the way the team had performed all week, winning almost everything possible. Jenny Wegner and Josefin Hermansson would close these championships and it was Hermansson who made short work of it in the end winning both games 215-194 then 205-158 to claim Gold.
Home Nation Reports
England and Scotland will be in Denmark with England looking to improve on a solid record from the Women at EWC and Scotland looking for their first medal in the championships.
England – Elyse Giddens, Evie Giddens, Natasja Ailes, Lorna Scott, Vicki Harman, Lucy Wall.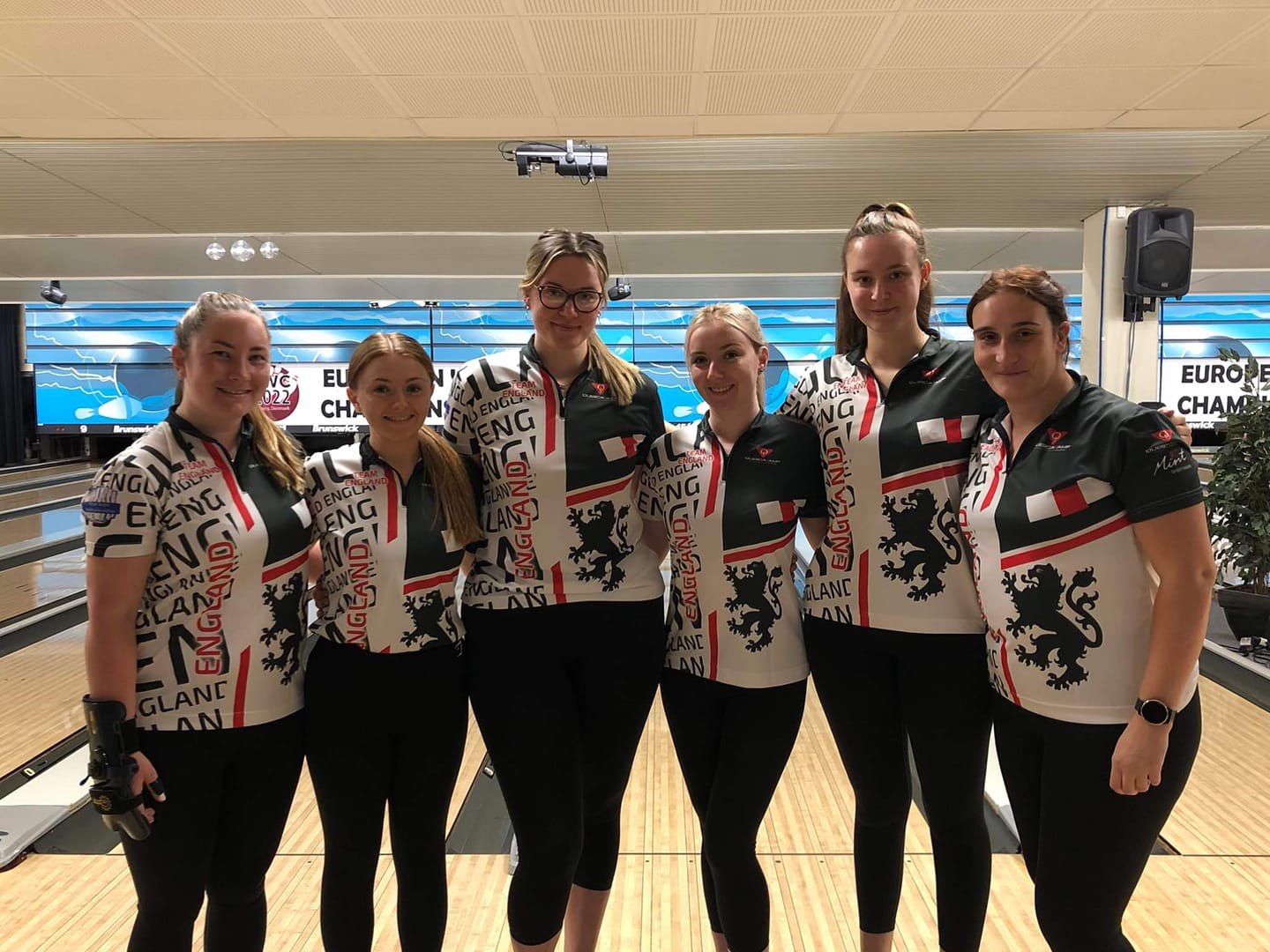 Singles
First up for Team England was Lucy Wall and Evie Giddens and a mixed block of ups and downs for both. Evie hitting three 148 games but bouncing back after each of them. Lucy flying in game four with 232 and both showing signs of better bowling to come. Lucy in 17th with 1081 and Evie in 24th with 1081.
Squad two saw Natasja Ailes and Vicki Harman on the lanes and a steady set of games from Natasja saw her coming close to the top four and a respectable 7th with 1183 on a tough pattern. Vicki riding a rollercoaster of scores but working it out to end with 245 and 1130 in 12th.
Elyse and Lorna were last up in the singles and a decent block for both as Lorna improved each game before a slight lull and strong finish for 1122 in 15th . Elyse touching the bigger scores after a low game start and a fine 230 at the end for 1222 and in 5th place and 10th overall.
Doubles
Natasja AIles and Vicki Harman were first up and Natasja looking good with 210 but trailed off during the mid games but ending strong with a 204 for 1081 as Vicki struggled early on improving then dropping and improving again to log three better games at the end for 1038.
Another mixed bag of scores in the second block of the day for Lucy Wall and Evie Giddens. Lucy starting well with 210 but hit problems in the middle of the block before holding out till the end for 964. Evie starting slower soon found a high scoring pace and just a frame or so from the big scores and 1124 with the team in 14th with 2088.
1154 for Lorna Scott and 1150 for Elyse Giddens did not really make waves on the leaders but was hard earned bu both in yet another tough block. Lorna a frame a game away from making that run on the leaders and Elyse coming storng at the end and adding a 243 high in game six. The team ending in 7th in the block and 14th overall.
Trios
Evie Giddens,Lucy Wall and Vicki Harman were up first in the trios and a decent start with 583 and 224 from Vicki. Game two saw all around the same pace and scores between 170 and 180 and 530, then a slightly better final game including a 196 from Evie for 540 and 1653 overall in 9th place in the block.
Natasja, Elyse and Lorna were up next in the second Trios at on Tuesday afternoon and a good start with 592 and a high from Natasja with 202. Game two the pace dropped a little for 526 but bounced back in the last game thanks mostly to Lorna with a fantastic 278 to help the team to 606 and 1724 overall.
Three more games to complete Squad 2's trios saw England up into third and feint hopes the 3393 might be enough. 561, 565 and 543 games and a good second set for Natasja with 211,224,169. Lorna with 1204, Elyse with 1051 and Natasja with 1138. Sadly it was not to be and the trio landed in 11th in the end.
Completing Trios qualifying Lucy with 1048, Evie with 1123 and Vicki with 1151 scored 3322 for 12th in the squad. Vicki ending strong with a 223 and the team ending on a high with 624. As the All events hots up, Lorna is just outside the top 24 in 25th with Elyse in 27th and Natasja 31st all within 80 pins of the 24. Vicki in 39th, Evie in 50th and Lucy in 80th.
Team
England started the day with a 910 including 209 from Evie Giddens then stepped up a notch to 963 and Lorna Scott tops this time with 213. Game three even higher with 982 and Natasja Ailes taking over with a 217. The great team effort placing them fourth overnight.
It was looking good for a finals place after the first two games as England added  989 and 1014 to lead Germany going into the final game and a 972 could have been enough but Germany fired back with a 1041 to pip England by just four pins. 5834 to 5830.
All Events
Joy after the pain of losing out to Germany in the Team finals as Lorna Scott makes the last 24 for the masters in 18th place with 4685. Natasja in 29th with 4601, Elyse in 36th with 4524, Evie in 38th with 4477, Vicki in 40th with 4444 and Lucy in 70th with 4207.
Masters
Lorna Scott was up against Manon Grandsire from France in step one of the Masters and closed frames in the first game but could not catch a double and ending with 180 as Grandsire hit 244.
Game two and more closed frames and a double kept the game tight but a split in the seventh put Lorna on the backfoot and Grandsire seized an advantage with a turkey up to the 9th. Not to be in the end as the Frenchwoman hit a fourbagger then five in a row and the match was over 190-248.
Scotland – Tania Yusaf, Alannah McManus, Rebecca Daniels, Julia Claxton, Alison Williamson and Laura Connelly
Singles
Julia Claxton and Laura Connerly were on the lanes in the first of the three squads of singles and both just a few spares a game off the pace in the block with Julia ending in 30th with 937 and Laura just a place behind in 31st with 928.
Alison Williamson was the flying Scotswoman in the second squad and just a pin under 1200 with 1199 in 6th place and just 50 or so pins off the overall top four. Rebecca Daniels not finding that same level but steady and improving towards the end with 987 in 29th place.
Tania Yusaf and Alannah McManus were next up on Saturday morning and Both not really finding the 200 games. Tania hovering around the 170's with 1046 in 21st and Alannah with 1025 in 23rd.
Doubles
One to forget maybe for the first Scottish pairing of Alannah McManus and Julia Claxton. A tougher pattern and tighter scoring for all also troubling Alannah with 906 and moreso Julia with 837 for a total of 1743.
Better in the next squad and a good 9th place finish in the block for Alison Williamson with 1192 including a 230 in game four. Rebecca Daniels adding 1051 for 2243.
The Scottish pair of the Experienced Tania Yusaf and Laura Connelly were next up and a slow start from both players was made right with better games through the block and Tania ending with 1062 and Laura with 1081 for a team score of 2143.
Trios
The first Scottish Trios were quick off the mark and up to second after the first game as Alison Williamson hit 218, Tania Yusaf 202 and Rebecca Daniels 193 for 613. A drop though in the second game to just 478 then a good recovery to 561 gave 1652 in 10th and three games still to go.
Next up were Laura Conelly, Alannah McManus and Julia Claxton who opened with 484 then improving to 534 before dropping back with 500 and 1518 overall for 11th in the squad. The trio were first up to complete games 4-6 and ended in 13th with 3012 with 107f2 for Laura, 1000 for Alannah and 940 for Julia.
A good 9th place in the final block for Scotland as Alison Williamson hit 1183, Tania Yusaf 1100 and Rebecca Daniels on 1080 for a total of 3363. Great news though as Alison Williamson in 14th in the all events with just team event to go.
Team
Tania Yusaf was the flying Scotswoman in the first three team games for Scotland, rolling games of 212,189 and 202 for 603. Alison Williamson no too far from her with 583 and the team in 11th with 2632.
Not a bad day at the office for Scotland as they listed games of 901, 874 and 957 for 5222 overall and in 12th place at the end. A highlight of 1123 from Tania Yusaf.
All Events
Dancing in Scotland today as Alison Williamson makes the final 24 for the masters right on the cutline in 24th with 4648. Elsewhere Tania was 60th, Rebecca in 77th, Laura in 87th, Alannah in 89th and Julia in 99th.
Masters
A bye in the Final step 1 for Alison Williams but she would have to go up against the top seed in step 2. The Scots started dancing after game 1 as Alison took it 196-179 but Peppi Konsteri showed her class and why she won the all events by coming back to claim the second game. All level and a tight third game saw Alison pull away at the end with a string of strikes to win the tie 2-1 and 211-189.
Up next another tough match and the top Swedish bowler Anna Andersson. The swede took the first game 194-162 but the flying Scotswoman flew back at her in game two with a 255-191 and levelling the match. A super close final game saw Sweden happy and Scotland sad 191-185 but this had one of the best performances for Scotland ever in the Womens championships and the team going home happy.
Alison WIlliamson Playing on Saturday
Results
Results will appear here during the event. View online scoring here.