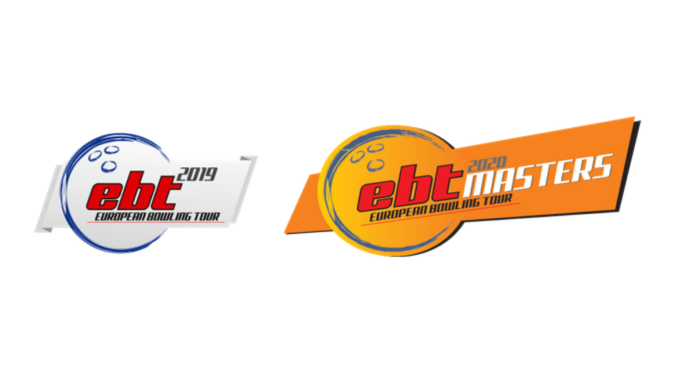 The EBT Masters 2020 – Which is the final of the EBT 2019 will be held in Lövvang Bowling Center, Aalborg, Denmark on the 26 May 2022
The EBT Masters 2020 was supposed to be held in San Marino in July 2020 but had to be postponed, and we hope that we can finalise this in Aalborg, Denmark on 26 May 2022.
The athletes battling out for the price of 9.000 EUR per gender are:
Reports

Qualifying – Bolleby and Wegner shine for Sweden
After the eight games of qualifying, it was Sweden leading the final fours into the final. Cajsa Wegner with 1741 took a good size lead over second placed Danish legend Mai Ginge Jensen with 1687. Third to the older Wegner sister Jenny with 1646 and fourth to Japan's Misaki Mukotani with 1614 and out went Anna Andersson, Joline Person-Planefors, Ida Andersson and Maxime de Rooij.
In the men's event, Kim Bolleby lead the way with 1777 as Finland's Tomas Käyhkö placed second with 1738. Third and fouth went to two more Swedes, Martin Larsen with 1711 in third and WIlliam Svensson in fourth with 1694. Out went Carsten Hansen, Arnar Jónsson, Niko Oksanen and Jesper Agerbo.

Final – Bolleby and Wegner complete the double for Sweden
Sweden showed yet again the strength in depth they have in European bowling with five of the final eight all flying the yellow and blue. Early leaders Cajsa Wegner and Kim Bolleby holding firm at the top after another four games  but it was close in both events. Cajsa being chased by Great Dane Mai Ginge Jensen and just 21 pins separated them at the end. Cajsa with 2522 and Mai with 2501. Jenny Wegner taking bronze with 2447. Kim had to hold off a challenge from team mate Martin Larsen and just 25 pin between them as Kim hit 2629 and Martin 2604. Finland's Tomas Käyhkö in Bronze position with 2522.
Results
Women
Final

Qualifying

Men
Final
Qualifying

Participants
Women's division:
Anna Andersson, Sweden
Jenny Wegner, Sweden
Mai Ginge Jensen, Denmark
Misaki Mukotani, Japan
Cherie Tan, Singapore
Bernice Lim, Singapore
Cajsa Wegner, Sweden
Ida Andersson, Sweden
Men's Division:
Arnar Davíð Jónsson, Iceland
Adam Andersson, Sweden
Kim Bolleby, Thailand
Carsten W. Hansen, Denmark
Tomas Käyhkö, Finland.
Martin Larsen, Sweden
William Svensson, Sweden
Niko Oksanen, Finland.