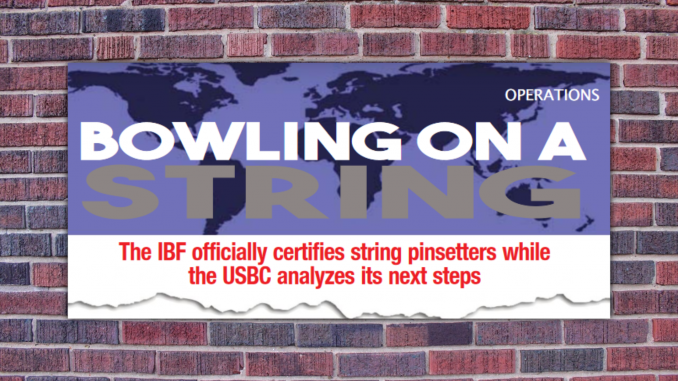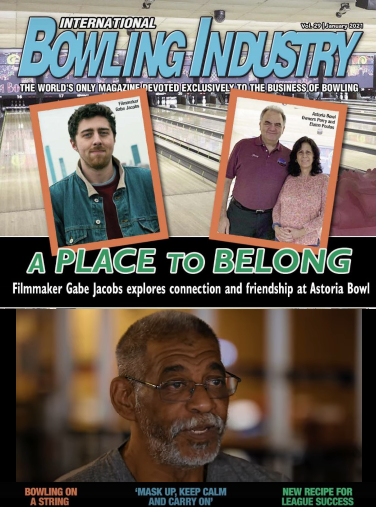 In recent years string pinsetters for tenpin bowling have been featured in editorial stories and advertising pages in the bowling industry trade and consumer publications. Not surprisingly,string pinsetters have gotten a mixed response from bowlers and proprietors. While most responses are positive, there is a small percentage of traditionalists who have not gotten onboard with the new trend. There is a new aspect to consider, as Andrew Oram, the chief operating officer of the 144-member nation International Bowling Federation(formerly the World Tenpin Association),issued the following announcement in a press release on November 8, 2020:
"After extensive research and consideration, the International Bowling Federation (IBF) is certifying string pinsetting technology and has approved string machines for sport, leagues, and sport competitve tournament play worldwide (sport bowling)." Oram's comments were a new and interesting development for the future of sport bowling.
"Centers wishing to use string machines for sport bowling must comply with newly defined technical requirements,"Oram continues. " These requirements are intended toensure consistency across approved string machine centers [making them] IBF-compliant string centers,and maximum alignment with free-fall centers."
The perception is that string machines for tenpin bowling is a relatively new development, but that's far from the fact. Jurgen Kiewning, the general manager of SES in Stockach,Germany, which has been building string machines since 1998, told us that his father, Erwin, was an employee of the Swiss company Schmid, which first introduced a tenpin string machine in about 1960. And, later, Erwin was in management with Brunswick after they purchased Schmid because of their interest in the company's free-fall GS machine. In 1998 Brunswick relocated its GS operations to Hungary and sold the tenpin string machine division to Erwin, who then founded and launched SES. An early-model Schmid tenpin string machine was called K620, which stands for the year they were manufactured (1962). However, a brochure from Schmid, printed in 1960, features a 26-lane tenpin center with string machines in Osaka, Japan, around 1959. These early model string machines were installed throughout Europe. SES continues to manufacture and sell parts to centers that are still operating, and still actively markets and installs string machines.
IBI has featured stories on full scale entertainment centers, boutique centers offering a variety of attractions, including bowling lanes, in adventure and I amusement parks, a wildlife safari park, and medium-to-large chains of bowling centers, many of which have installed or changed to string machines. Some traditionalists believe string machines are little more than a novelty, designed for entertainment driven facilities. But this is a false perception.
Read the full article here on page 33
(Reproduced by Permission of International Bowling Industry)