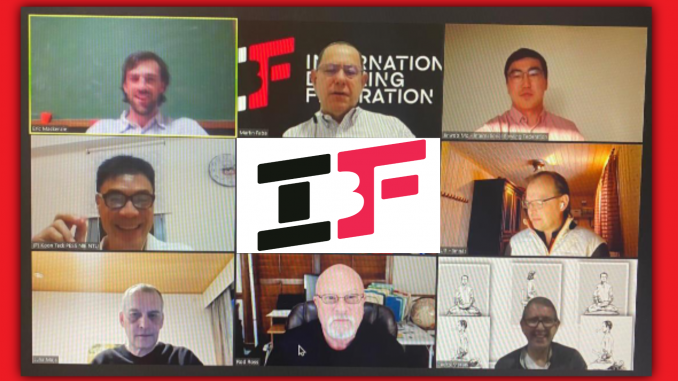 The International Bowling Federation has named five coaches that will include Rod Ross, Juha Maja, Ulf Hammas, Ernesto Avila Castaneda and Pedro Merani, to join Dr Koh Koon Teck (Global Coach Education Pathway Chairman) in creating a world class coaching certification course that is the benchmark for other sports federations to follow. These five pioneering coaches have been identified as experts in their domains and are highly respected within the bowling family.
The IBF coaching certification will revolve around international best practices and standards that will benefit all of our Member Federations, raising the standard of coaching from the grassroots to the elite, while safeguarding the future of sport bowling. The coaching certification will be a cornerstone piece of the IBF Academy. By having a universal coach education program, the IBF can ensure consistency in developing coaches as well as quality assurance in the standards worldwide.
The  is designed to be a central hub to inspire and educate the bowling family on their journey from the grassroots to the elite. The IBF Academy will service bowlers, coaches, and administrators from both IBF disciplines, ninepin and tenpin, along with para bowlers from both of these disciplines. The Academy consists of five different subsections, Athlete, Coach, Official, Management & Beyond Bowling.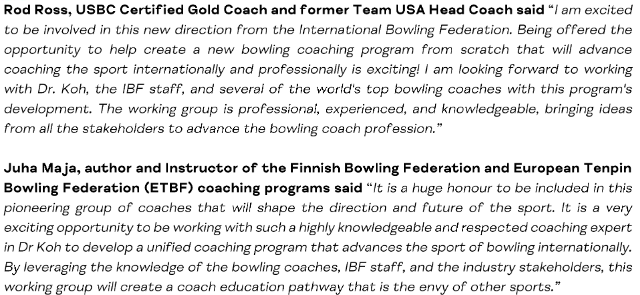 More information will be shared with you in the coming weeks on further developments from the IBF Academy.