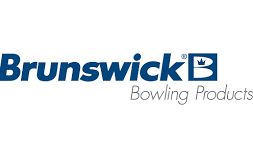 MUSKEGON, Mich., December 21, 2018 – Corey Dykstra, CEO of Brunswick Bowling, has announced a reorganization of the company's center supplies and lane care group.
"We're very excited to be realigning the team to emphasize our strengths, driving quality and innovation across the product category," said Dykstra. "Aligning the team members' talent and expertise with our customer needs will enable us to better serve our customers."
John Hill, sales and marketing manager for center supplies and lane care, will lead strategy development and implementation of sales and marketing functions.
As product manager for center supplies, Jean Marshall will manage parts, pins, house balls, rental shoes, and resurfacing products. In his new role as pinsetter mechanics expert, David DiRito will utilize his experience in bowling center operations and pinsetter mechanics continue Brunswick's position as pinsetter parts market leader.
Trey Brown, previously the chemical project and compliance manager, is being promoted to product manager for lane care.
In the role of lane care expert, Pat Mitchell will provide the passion and product knowledge to drive continuous improvement of Brunswick's lane maintenance business.
Ryan Wiles will join the lane care team providing full-time engineering support for the lane maintenance product line.
RaeMe Schnebelt is being promoted to customer service manager, supervising the customer service teams that support center supplies, lane care, and consumer products customers.
Dykstra also announced the retirement of Ron Addison, director of aftermarket products, after 19 years in a variety of roles, including marketing and product management. "Ron has always had a can-do attitude and willingness to run through walls to help support Brunswick," said Dykstra. "He will be missed."
Addison's last day will be December 20, 2018.
"As always, our priority is to provide the best products and support for our customers while continuing our commitment to quality and innovation in this market," said Brian Graham, vice president of consumer products and center supplies and lane care. "Please join me in wishing the Center Supplies and Lane Care Group all the best."
About Brunswick Bowling Products
The leader in the bowling industry for over 125 years, Brunswick Bowling provides products, services and industry expertise for the development and renovation of new and existing bowling centers and mixed-use facilities across the entertainment industry. Brunswick is the only full-line supplier of bowling center equipment, supplies and consumer bowling products. For more information, visit www.brunswickbowling.com.