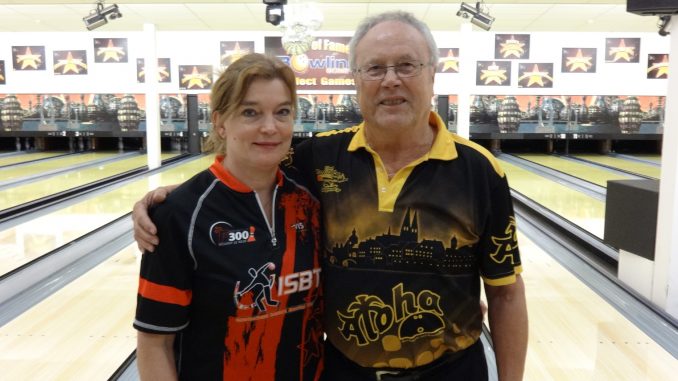 ISBT Tour 2016 Stop 12
Bowling Goes, Goes, Netherlands
4th to 9th December 2018
Champions: Liliane Vintens and Hermann Wimmer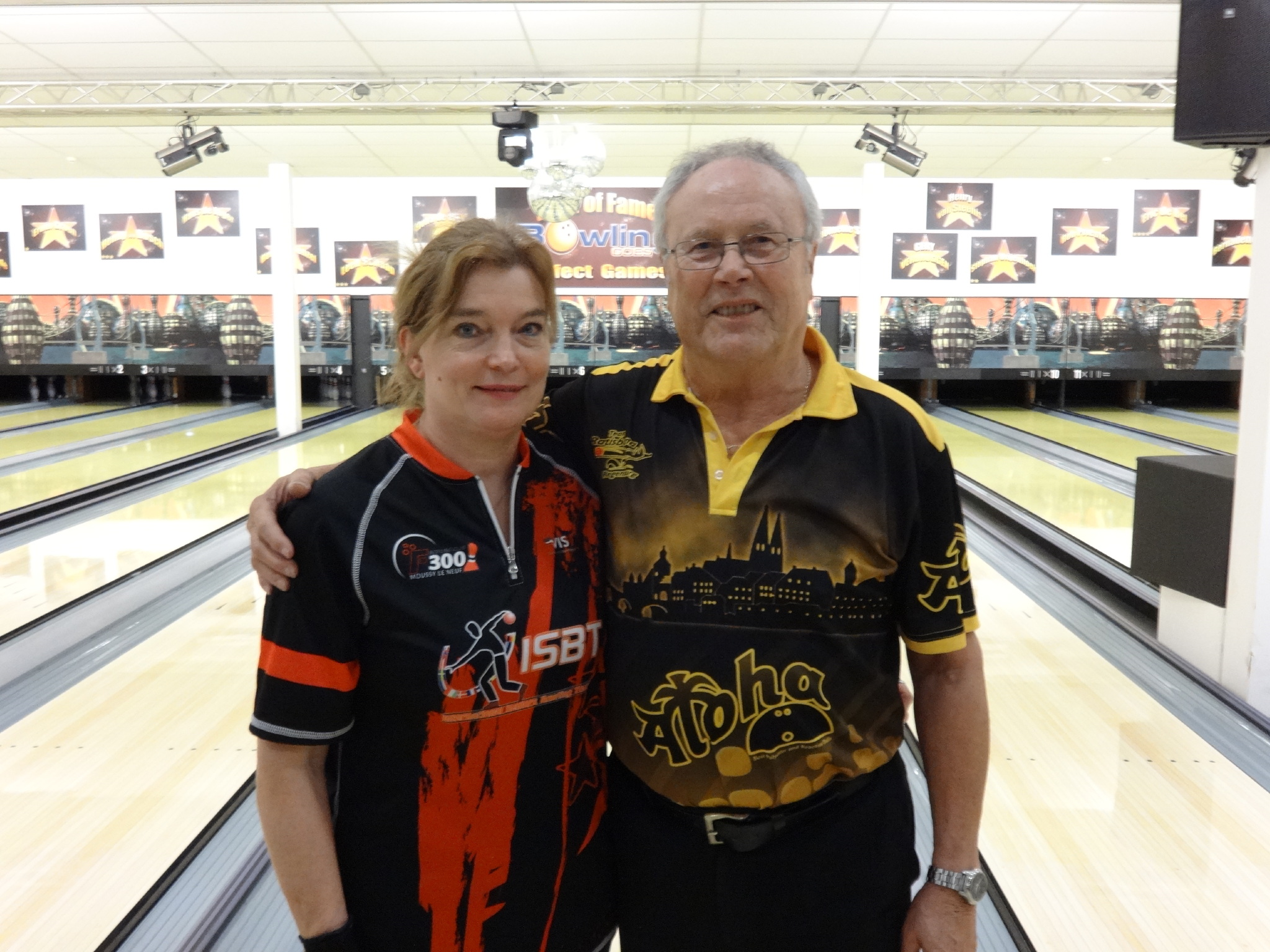 The final stop on the 2018 ISBT tour was the third running of the Zeeland Senior Open, at Bowling Goes in the Netherlands, with 75 men and 20 women taking part.
The format for the tournament was a single 6 game qualifying block, with unlimited re-entries. For those not able to qualify this way, there were additional opportunities through Scratch scores and Turbo games. Age bonus started at age 51 (1 pin per game), then increased a pin for every additional year of age with no limit. As with all ISBT events, there was a separate division for ladies.
The tournament started on Tuesday, with Belgian bowlers heading both sections. Vladimir Dvorak led the men's entries with 1363 including age bonus, and Liliane Vintens started with 1242 to lead the ladies' section.
Bowling resumed with a single squad on Thursday evening, won by André Geelen from Belgium with 1355, while Linda Pray from England had a good block to finish with 1164.
Friday saw three more squads, best score of the day went to Alan Keddie of Scotland with a solid 1444, well ahead of Georgio Desimio from Belgium's 1354. In the ladies' section, Farida Pascoal-Blom from the Netherlands was top with 1193, ahead of Hillevi Huhta from Finland
There were three final squads on Saturday, and in the first, Lol Ellis from England won with 1394. Martina Beckel from Germany shot to the top of the leaderboard with 1334 in the ladies' section.
In the second squad, Gery Verbruggen from Belgium hit 1448 to just lead the overall standings, while Roger Pieters from Belgium had a good block of 1397. Hillevi Huhta improved from her previous squad with 1187 to improve her position on the leaderboard.
The final squad of qualifying was led by Valentin Fatu from Romania with 1339, to secure him a place in the finals, no other man was able to score enough in this squad join the finalists. The story was the same in the ladies' section, with only Angie Brown from England able to gain a top eight finals place with her block of 1233.
At the end of qualification, the men's leaderboard was led by Gery Verbruggen, ahead of Alan Keddie and Roger Pieters. The top 18 would automatically progress to the finals, 18th place was Les Grant from England with 1315. These 18 would be joined by three Turbo and three Scratch qualifiers, making a total of 24 qualifiers. Martina Beckel led the women's section with 1334, ahead of Liliane Vintens and Angie Brown. The top six were joined by two more bowlers, one each from the Scratch, and Turbo lists.
The finals started with the men bowling a four game block, starting from scratch. Gery Verbruggen continued to lead with a 1047 total, well ahead of Frank Oing from Germany, and Alan Keddie. The top 16 would go forward to the next round, 16th place was Alan Jenkins from England with 836.
In the next round, which carried forward pinfall from the first round, Hermann Wimmer from Germany had an excellent block of 1055, including a 290 scratch game. This gave him a substantial lead of 110 pins ahead of Gery Verbruggen, with Alan Keddie in third place. Eight bowlers would make the grand final, in eighth place was Pekka Tiironkoski from Finland with 1785.
The final round was a further two games, again with pinfall carrying forward. With a 110 pin lead, and 25 pins per game age bonus, Hermann Wimmer looked in a very strong position, and two solid games gave him the overall victory. Behind him there was a major battle for the next three places. Alan Keddie need to strike off the sheet to go ahead of Gery Verbruggen, and this he did to finish in second place by just two pins. A strong finish by Lol Ellis from England would also put him close, and three strikes in the tenth frame gave him the same pinfall score as Gery Verbruggen, however he finished in fourth place having the higher age bonus.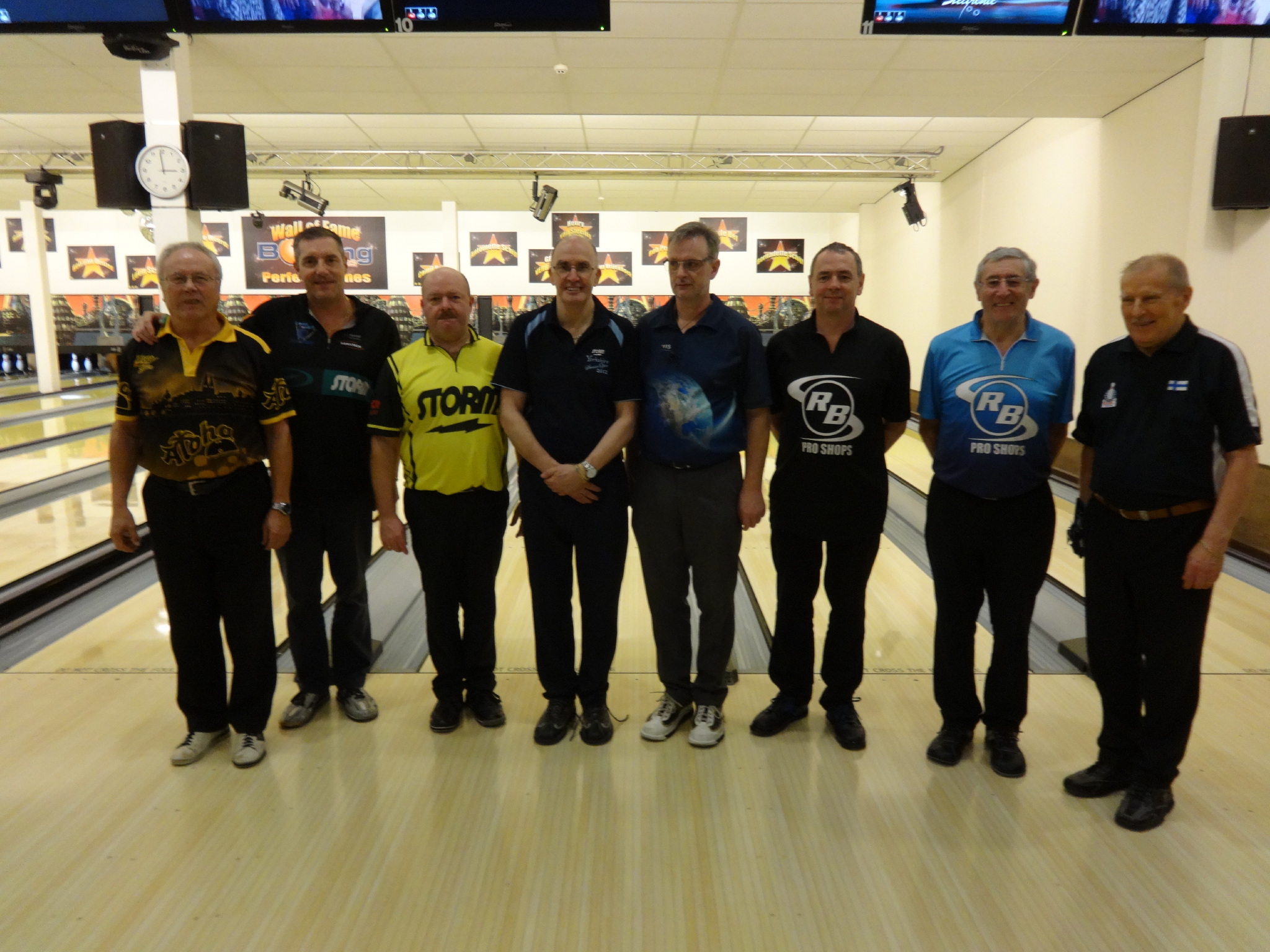 In the ladies' section, the eight qualifiers also bowled a four game block. Linda van Kerckhove opened up a 21 pin lead over Liliane Vintens, with Uschi Diekhoff from Germany and Martina Beckel making up the four grand finalists.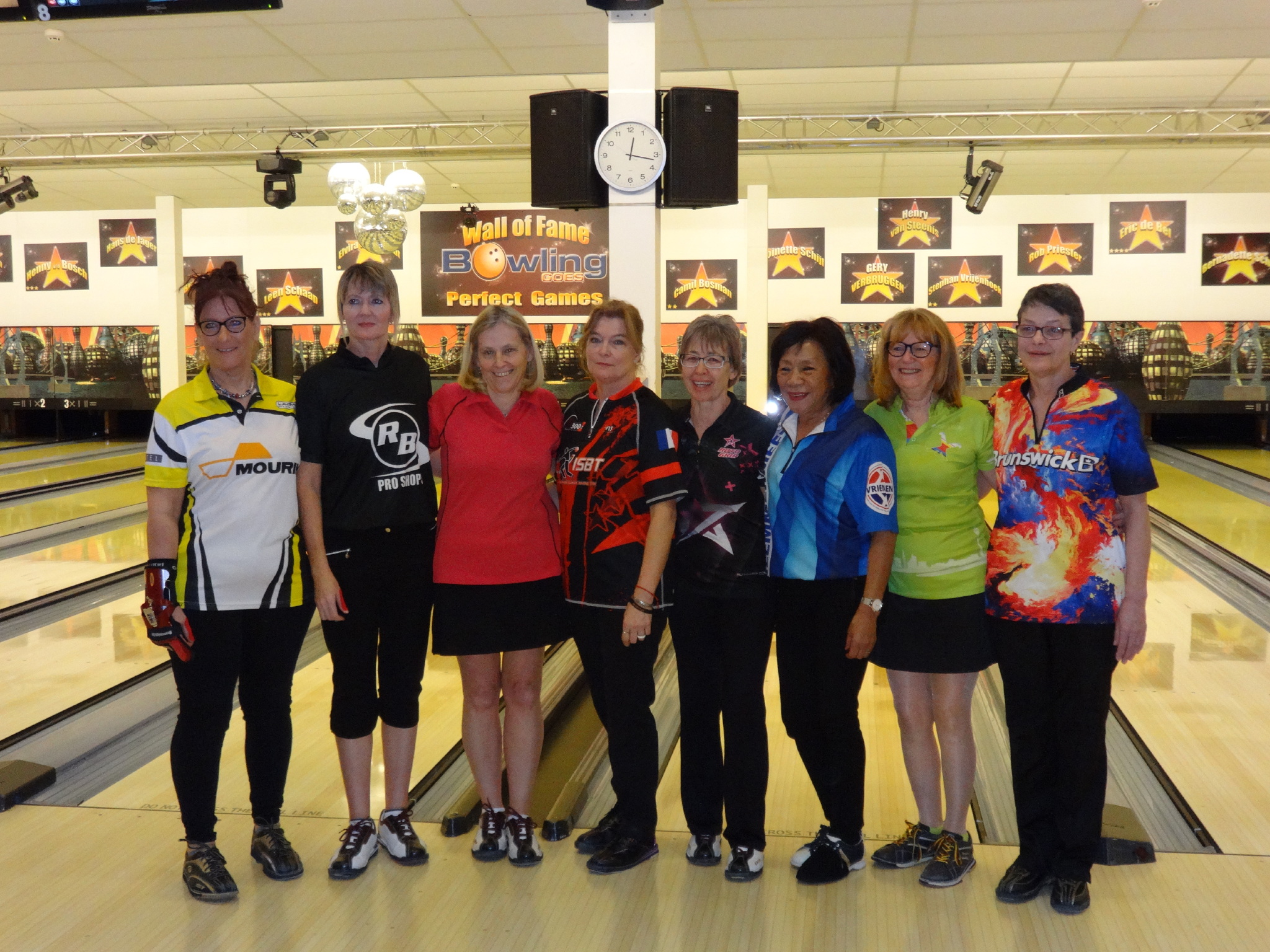 The two game final was played with pinfall carrying forward. Linda Van Kerckhove finished strongly to get ahead of Martina Beckel by a single pin, which left Liliane Vintens needing strikes in the tenth frame to finish victorious. This she did, finishing just 13 pins ahead of Linda Van Kerckhove, for her twelfth ISBT win.
The ISBT Masters rankings for 2018 were finalised after this tournament, and Hermann Wimmer finished top of the men's division for the third successive year, ahead of Georgio Desimio and Roger Pieters. In the ladies' division, Liliane Vintens finished top, ahead of Angie Brown and Martina Beckel. The top 32 men and 12 ladies will be invited to compete in the Masters competition, which will be held in Boeblingen, Germany on the 13th May 2019.
The ISBT tour will resume in 2019 for the French Brunswick Senior Open, which takes place from the 23rd to 27th January 2019 at Van Gogh Bowling in Villeneuve D'Ascq. Full details are available at the ISBT web site, http://www.isbtbowlingtour.eu/
Results to follow