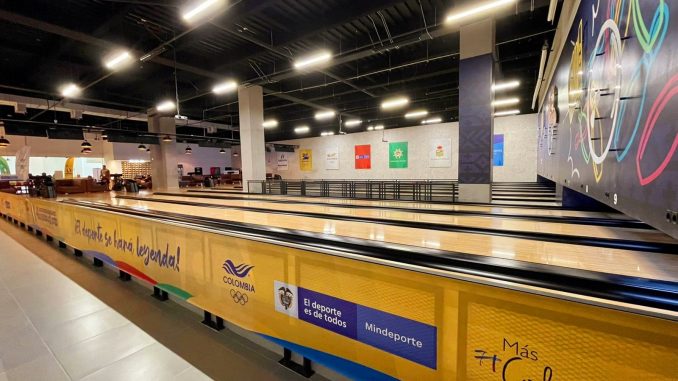 MUSKEGON, Mich., June 27, 2022 – In what will be a first for a sanctioned international bowling tournament, string pinsetters—specifically, Brunswick Bowling Product's StringPin pinsetters—will be used at the 2022 Bolivarian Games in Valledupar, Colombia this month. The International Bowling Federation (IBF) approved the use of string pinsetters for sanctioned tournaments last year.
The Bolivarian Games will be held June 24-July 5, 2022, with bowling competition hosted by Mega Bowling Valledupar, winner of Bowlers Journal International's Best New Center-FEC award in 2020. The center is equipped with StringPin pinsetters, Anvilane® lanes and Sync® scoring and management system, all manufactured by Brunswick and installed by Universal Bowling, Brunswick's exclusive distributor for Colombia, Ecuador, and Venezuela.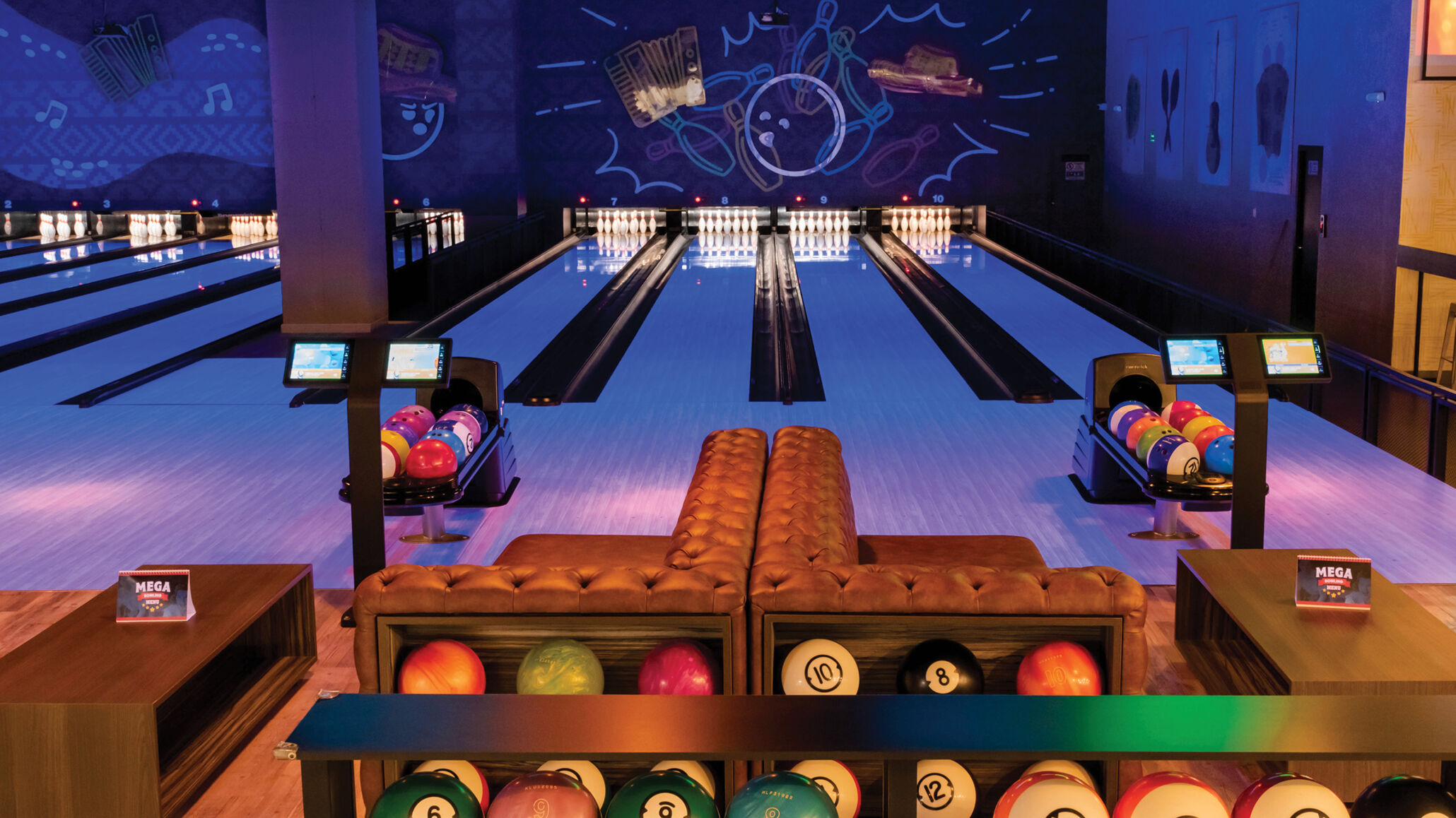 Brunswick and Universal Bowling are official partners of the 2022 Bolivarian Games bowling tournament. Universal Bowling staff will be supporting the center and bowlers at the event.
"Initially, the bowling competition was going to be held in a different city, but with the IBF's decision to approve string pinsetters, the bowling competition can be held in the Games' host city," said Juan Gaviria, owner of Universal Bowling. "We are thrilled that top bowlers will be coming to Mega Bowling to compete on StringPin pinsetters in a sanctioned competition for the first time."
"The sanctioning of StringPin pinsetters will help grow the sport of bowling in our region by reducing some of the barriers to entry for those looking to open and operate bowling centers," added Gaviria. "Ultimately, the decision will mean we can make bowling more accessible to a larger audience."
The Advantages of String Pinsetters
In approving the use of string pinsetters in sanctioned tournaments, the IBF noted that string machines do not give the bowler any significant scoring advantage, and that the equipment helps proprietors address multiple business challenges, including keeping experienced maintenance technicians on staff, high equipment costs, and machine reliability concerns.
"Brunswick StringPin is a great solution for proprietors looking to reduce operating expenses and improve efficiency," said Julian Cogollo, owner of Mega Bowling. "With fewer parts and adjustments compared to traditional pinsetters, StringPin is easy to operate and economical to maintain and doesn't require a specialized mechanic."
"Brunswick knows that nothing negatively impacts a center's customer experience, online reputation, and bottom line more than frequent pinsetter malfunction," added Mike Resterhouse. "StringPin incorporates Brunswick's exclusive expertise in pinsetter technology to ensure that StringPin operates without interruption at the busiest of bowling centers. StringPin pinsetters reduce energy consumption and costs while providing an exceptional bowling experience for recreational and competitive bowlers alike."