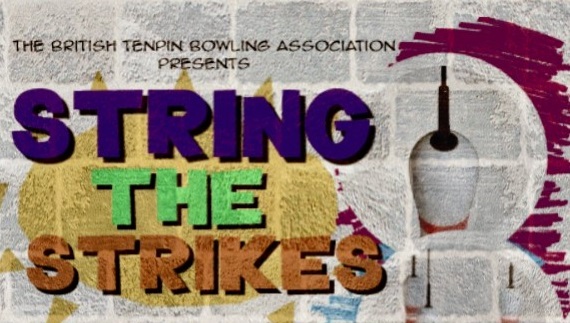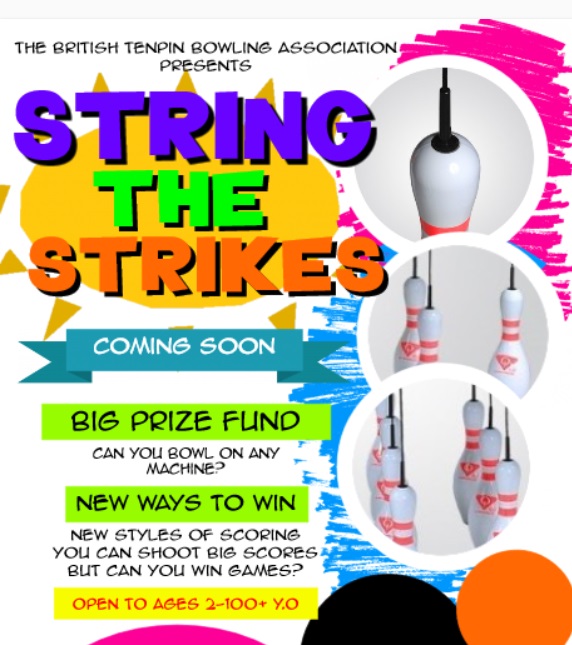 BTBA to launch a new string tournament in 2019.
String the Strikes will bring new formats using the exciting BESX scoring system from QubicaAMF and held in multiple string alley locations around the United Kingdom.
The national association have been working on a project to embrace String bowling starting in 2019 in a series of bowling tournaments using the latest String Machines that have been installed around the United Kingdom. This is BIG NEWS we thought so we contacted the BTBA and spoke with Martin Webster.
"We keep hearing many bowlers will not play on string machines but will they for big prizes?" he told us, adding
"Soon bowlers will realize, competition can be played on traditional and string technologies and it is fair for everyone.
Details on the new formats and all the ways you can enter will be published in the coming months.
This could be very interesting to find out which bowlers can win on both Traditional and String technology and who can ultimately be called the BEST!!
Have a safe and Happy Easter from the PBA!
Thank you to Martin Webster and the BTBA for permission to use