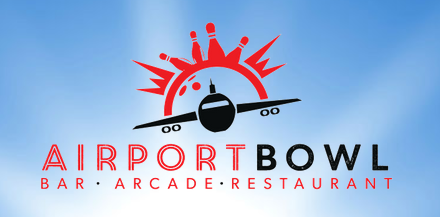 Re: Installation of TMS String Pinspotters
Dear Bowlers,
This letter is to advise you of upcoming changes in the centre. From 10th September 2018 Airport Bowl will be replacing its 82-70 AMF Pinspotters with new AMF TMS String Pinspotters. We understand the current uncertainty and concern in the bowling community regarding String Pinspotters and would like to address why we have made the business decision to change to these machines.
Over the past few years it has become increasingly difficult to maintain a fully trained technical team at Airport Bowl with the experience and knowledge required to carry out the level of maintenance needed for 36 freefall pinspotters, which have some of the highest lineage in the country. The shortage of trained bowling technicians in the South East of England has lead us to recruit further afield however we have been unable to develop a team who can maintain the bowling equipment to the high levels all our customers, both league bowlers and open play, expect and deserve as paying patrons of the business. Couple this with the end of support by QubicaAMF for the BOSS scoring system next year and we were left with the difficult decision of how to move forward.
Riva Bowl LLP is committed to ensuring there is a bowling centre on this site for many years to come, a centre that can give the best experience to all our customers. To safeguard that long term vision the business feels that the TMS String Pinspotters is the best option available to us.
It is anticipated that by the end of 2019, approximately 20% of lanes in the UK will have String Pinspotters. We are aware of other centres that have changed over to String Pinspotters reducing the facilities available to league bowlers. However Airport Bowl is committed to supporting league and tournament bowling through this difficult transition. We have received confirmation from the BTBA that all leagues and tournaments bowling in the centre will be sanctioned as normal and we would like to thank the BTBA for their support and understanding in the matter.
It is our wish to continue hosting all our current leagues and any tournaments wishing to visit in the future. Lanes will still be maintained to the same standard as before, with the league pattern staying the same and both lane machines remaining. There will be no changes to our technical team; a trained technician will be available in the building at all times, with the option for patterns to be dressed on the lanes as requested. Approaches will be maintained and open play customers will continue to be asked to wear bowling shoes.
We will be offering all our leagues the option to trial match play on the new Pinspotters throughout September and October 2018 before asking them to commit to the usual full league contract.
If you have any queries regarding these changes please contact, Simon Davis, General Manager on 02087597246 or at s.davis@airport-bowl.com.
Airport Bowl Management