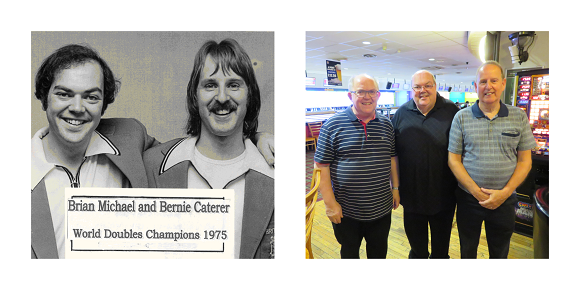 On Sunday 2 July 2017 we had a gathering at Airport Bowl Heathrow of a few old timers from the era of Wembley Stadium bowl Major City League and tournament bowlers of the 1970's.
Here is a photograph of Malcolm Glover – First 300 game at Tolworth in 1972 – and Brian Michael and Bernie Caterer – World Championships Gold Medalists Tolworth 1975.
Memories of Treetop Mecca Sport – Greyhounds – Sceptres – Richmond Grill – DBA – Brunswick Jets – etc – and five man team bowling.
Photo and report by Malcolm Glover