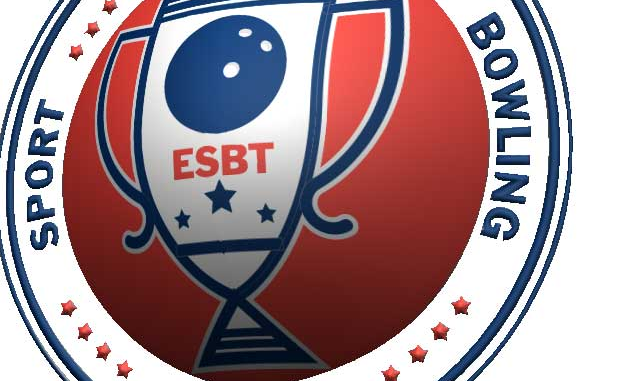 After 3 successful Tour Stops, Stroud, Poole and Farnborough, the ESBT Stormed in to the brilliant Mansfield Superbowl on Saturday 10th and Sunday 11th June.
Who would be crowned champion? Would we see a new winner or a repeat winner?
With a turnout of just 44 we saw the likes of the EBT's Leading Title Winner Paul Moor , 2016 English World Cup representative "Pistol" Pete Stevenson, Welsh Open Champion Mark Patrick, Radical Ray Teece and Storm Staffer Richie Teece …. Not to mention Tour Stop 1 Winner Hadley Morgan and Tour Stop 3 Winner Adam Michaels… oh, and countless amounts of past and present Team England Players… so all in all… yet another tough field that's for sure!
Who will conquer the WTBA Montreal 41ft Pattern??
Squad one got going on Saturday 10th at 2pm. Mansfield Superbowl has 2 floors and were more than welcoming host's giving us the top floor, such a great venue for tournament or league play. With 6 players taking to the lanes the scores could either be fairly large or…… fairly low. Those who know the Montreal pattern know it is a multiple angle pattern so you have to have your game on point and clear decision making to make moves! We had a new player in this squad, fresh out of the juniors Ki Leighfield set the lanes on fire shooting 968 for his first 4 games, followed by Promotion Cup Champion and ESBT 300 man, Glen Bailey with 925. Radical Ray rounded out the top 3 with 805. After the 8 games it was a close finish but Glen Bailey just topped Ki Leighfield shooting 1748 to Ki's 1732…. Radical Ray was still in 3rd on 1652.
Would this be enough to hold off the barrage of talent coming in on squad 2 and 3?? Let's see!
Squad 2 kicked off at 9am on Sunday 11th, again upstairs in the spacious Superbowl. Scores came in thick and fast with a Poole Trio of Former Irish Open Champion Jamie Bottomley sitting at the top after 4 games on 934 followed by Jack " Jesper " Sanders on 898 and 2 pins back on 896 was the craft Matt Chamberlain, also up there within the numbers were local lad and Junior Team England Coach Curtis " Hoops " Hooper with 867 and Paul " Roger " Moor with 825. As the games carried on, Paul Moor started to mount a challenge and managed to crack the top 3 getting to 1293 for 3rd with Jame and Jack still battling it out for the top 2 spot…. After 6 Jamie was still in the lead with 1389 and jack in 2nd with 1364. The last 2 games proved to be a turning point with the top 3 all swapping places. Jamie Bottomley slipped to 3rd with 1764, Paul Moor jumped in to 2nd but it was all about Jack Sanders finishing on 1856. What a block from Jack! For those who have not seen him throw a ball yet, you will… he will be featuring in a few finals to come, that's for sure!!
Squad 3 started ahead of schedule, much to the bowlers delight and started off with a few big games! Tour Stop 3 Winner Adam Michaels did not mess around shooting 719 for the first 3, closely followed by Mark Patrick and Tour Stop 1 Winner Hadley Morgan both on 691, Gary Sykes and Leon Devlin both on 683 and followed up by Jo Allsebrook with 672. With 3 games completed and 5 to go, could any of these top players keep pace or would Jack's score hold up??
The scoring pace went up a little, Hadley Morgan took full advantage and moved up to +216 with a 1416 for his 6 games, Mark Patrick had 1360, Pistol Pete Stevenson started to string a few games together to make his total 1340 with Gary Sykes still battling away with 1314, Adam Michaels had a few bad breaks but was still in the hunt with 1310. After 6 games the earlier squads scores looked to be almost all caught by the current players, but with 2 games to go, anything could happen! As the final shots were thrown and the computer scoring system was doing the last checks, it was a nervous wait to see the final standings.
Tour Stop 1 Winner Hadley Morgan didn't let off and continued to hit the 1-2 pocket but just came up 4 pins short on Jack Sanders impressive 1856 with an equally impressive 1852. In 3rd place was Pistol Pete Stevenson on 1791, Paul Moor in 4th 1773, Jamie Bottomley 5th 1764, Tour Stop 3 Winner Adam Michaels 6th 1760, Gary Sykes 7th 1760 and rounding out the top 8 for Tour Stop 4 was the Retro man himself, Dan Wenner on 1758.
The sweeper was won by Jo Allsebrook shooting a fine 526 for her two games, Glen Bailey 516 and Mark Patrick 3rd with a 514.
A massive Congratulations to Jack " Jesper " Sanders on his first win, his first ESBT win also. This is no easy task that's for sure. He played solid all 8 games and didn't let the scoring pace or experience of the bowlers around him affect him in any way. Great Bowling.
Jack walked away with the winners prize of £325, a Free Re-entry to the AIK Tournament in Stockholm 2018 and most importantly the Tour Points shooting him up the table towards the Tour Masters where another top performance like this one could see him win the AMAZING Tour Champions Prize of the STORM Bowling Sponsored trip of a life time to Las Vegas including a special invited visit to Storm's HQ in Utah where our winner will get to experience the famous Storm Video Lanes and entry in to the TAT event, did I mention, Flights , transfer and Hotel……. Oh and the newest Storm Bowling ball on the market!!
As a surprise sponsored prize at Tour Stop 4, The Sofia International Open 2017 presented two prizes, One Free Entry and one Free Re-Entry to the tournament in October 2017. This was given for highest female who had a Free Entry to the Sofia International open 2017!! This was won by Samantha Hannan. Well done Sam! The Re-Entry was given to the highest Scratch game of the tournament which was won by Pete "Pistol" Stevenson with a 285!! Well Done Pete!!