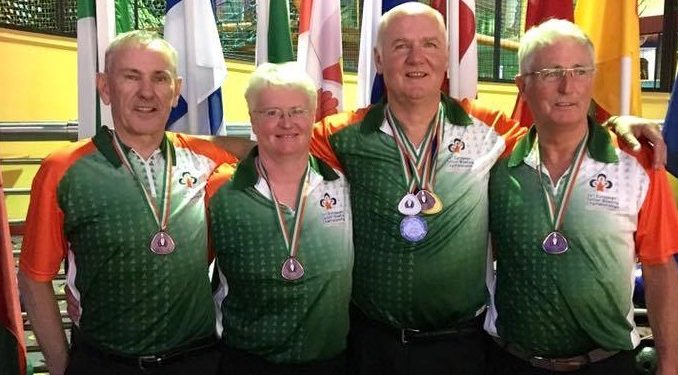 Gold, Silver & Bronze Medals won by Ireland
By Jason Byrnes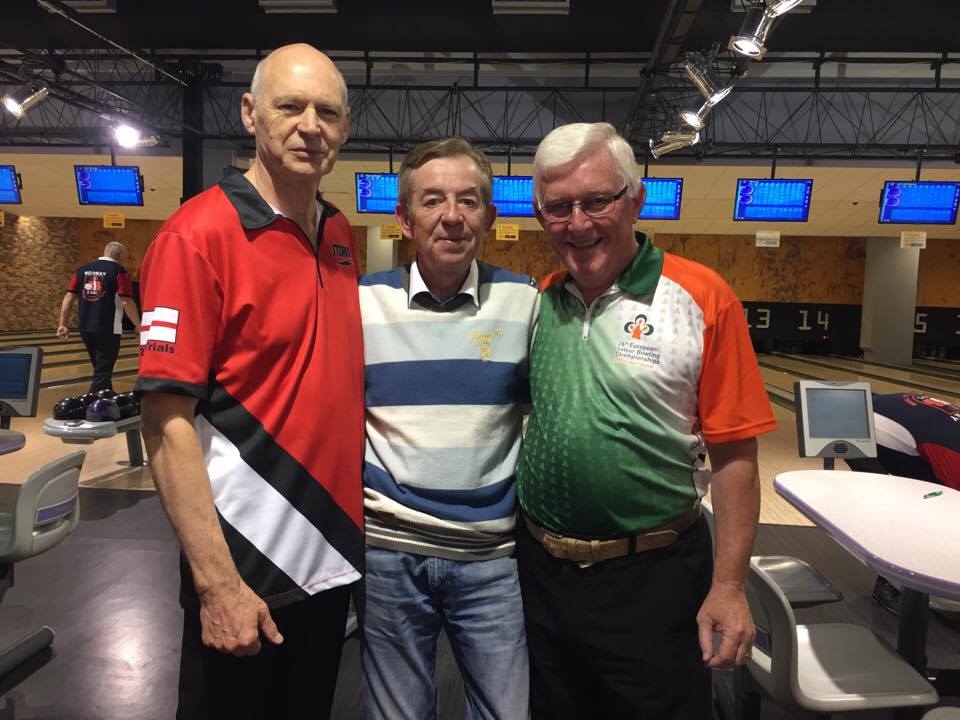 Dublin played host to the 26th European Senior Bowling Championships (ESBC) this past week, with close to 1,000 bowlers playing in three age categories across five Dublin bowling centres.
Among the best senior bowlers Europe has to offer, Ireland's own bowlers had a very successful week, with eight medals staying right here in Ireland, including a magnificent gold medal in the Men's Singles competition.
Dublin's Tom Byrne bowled a brilliant six-game series of 1396, a 233 average, in Leisureplex Charlestown to take home the Gold medal and ESBC 2017 Singles Title in the B category (ages 58-64), holding off tough competition from France's Yvan Augustin (1391) and England's Gary Baker (1367).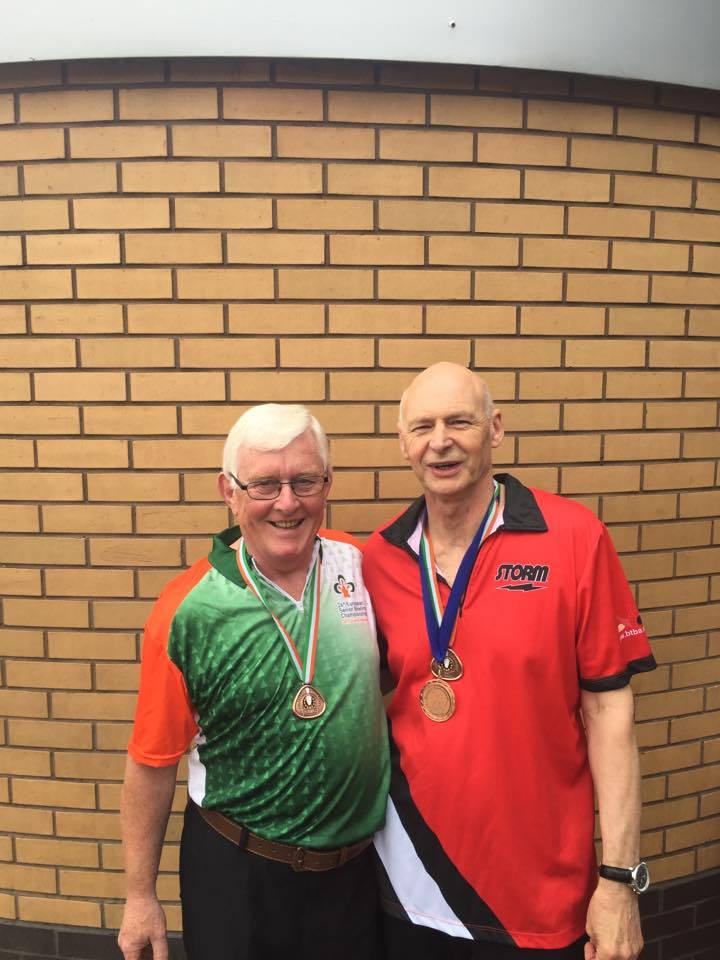 Tom had an inspired week on the lanes, taking home four medals in all, adding a Bronze medal in the Doubles with his team-mate Haulie Storan from Limerick, as well as a Silver medal in the All Events, which is an accumulation of scores in each of the three events in the tournament (singles, doubles and trios) and then coming up just short in the Masters final, taking second place and a Silver medal.
Elsewhere in the tournament, Dublin's Nickey O'Malley took home a Bronze medal in the All Events in the C category (ages 65 and over) before finishing in sixth place in the Masters final, while in the Ladies Tournament, Anita Watts, also from Dublin, won the Bronze medal in the Singles in the A category (ages 50-57). Del Delany, originally based in ALSAA Bowl, Dublin Airport, now based in Longford, also won a Bronze medal in the Doubles, C category (aged 65 and over)
The 26th European Senior Bowling Championships, supported by Failte Ireland, was a resounding success all-round, from the action on the lanes right down to the organisation and opening ceremony at the Helix, DCU and closing ceremony at CityWest, where around 1,200 people were treated to traditional Irish entertainment.
For full results and information, please go to the official tournament website, http://www.esbcireland2017.eu/.