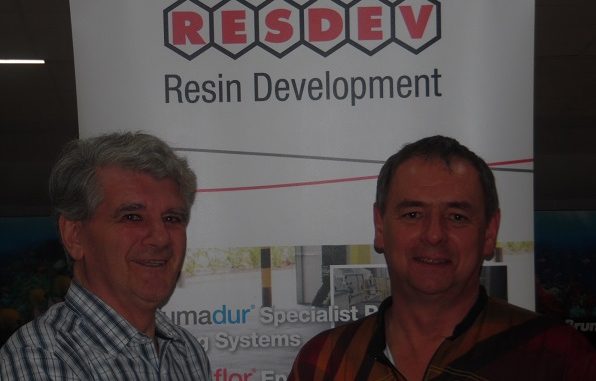 Due to a tournament in France on the original date for this stop, it now took place on 2nd July at the ever popular Mansfield Superbowl and once again we were not let down as the scoring pattern was good and the double round robin format provided plenty of exciting matches. As with the previous week at Scunthorpe clashes with other events cost us a few entries so 35 bowlers in the 2 squads took to the lanes. As this was the double round robin format, bowlers were aiming for a top 12 qualifying place.
These 12 would then be split into two 6 person round robins decided by finishing positions, 1,3,5,7,9 and 11 in one round robin and 2,4,6,8,10 and 12 in the other. The morning squad of 13 bowlers started off to try and make the top 12 and setting the early pace was Shipley owner Jeff Taylor with an opening 239 scr game and following that up with further games of 220, 244 and 250 in game 4, 5 and 6 for a total plus bonus of 1389, however Frank Lindsay recovering from a first game 159 sorted himself a shot on the lanes and bounced back with 252,269,212 and 258 scr for the next 4 and eventually topped the leaderboard with 1403 inc bonus, hot on their heels was the ever dangerous Ron Oldfield firing 247,225 and 223 scr in games 2,3 and 4 for a 1363 total inc bonus, these 3 were a long way clear of Gary Barlow 1268 inc 268 in game 3 and Les Grant 1267.
Would they make the cut with these scores? It would prove to be very close as the 2nd squad took to the lanes looking for that top 12 place. Showing a welcome return to form was London leftie Ray Lay, with 6 solid games and a 1398 total inc bonus, this would prove to be the best from squad 2 but he was closely followed by another solid performance from Geoff Brown on 1384, close behind would be Alan Keddie on 1361 who with no bonus and shooting 739 for his last 3, good scoring from Ken Burton with 1335 and Mike Halliwell 1317 inc a 246 last game also Doug Sinclair on 1313 another man having recovered from a 159 first game. The question now was what would the cut be for the top 12? The answer would be 1272 Dave Broomfield who also started with a 159 first game and a 157 2nd game but recovering brilliantly with 225,225,258 and 218 to just edge out top lady bowler Ruth Rathbone on 1269 and Gary Barlow 1268 and Les Grant 1267. So on to the round robins and in round robin 1 would be Frank Lindsay, Jeff Taylor, Ron Odfield, Ken Burton, Trevor Green and Doug Sinclair. In round robin 2 would be Ray Lay, Geoff Brown, Alan Keddie, Mike Halliwell, Trevor Lamprell and Dave Broomfield. These bowlers would be looking to finish in the top 4 in their respective round robins to go into a 2 game matchplay against their opposite finishers i.e the first place bowlers in each round robin would shoot out for 1st and 2nd place prize money, 2nd place bowlers for 3rd and 4th, 3rd place bowlers for 5th and 6th and 4th place bowlers for 7th and 8th and there would also be a 9th place prize for the highest scoring bowler from the 2 round robins kindly donated by the Manager of Mansfield Superbowl Dan Stanhope due to some slight technical issues with the scoring system.
In the first round robin Jeff Taylor started quickly with games of 252,219 and 269 and 3 wins to lead, closely followed by Frank 226,238 and 227 to stay in touch, these 2 pulling away from the rest of the field by some way, a 178 in game 4 and a loss to Ken cost Jeff dearly as Frank with a solid 255 and win over Trevor gave Frank the advantage going in to the last game against Jeff and despite a spirited effort by Jeff with 208 it was not enough as Frank with 198 meant he stayed top by 18 pins 1264 to 1246 inc win bonuses  and would shoot out with the other round robin winner for the title. A good last 3 games by Ron saw him claim 3rd  on 1130 just ahead of  Ken who with 5 solid games but only 2 wins on 1123  in 4th. The second round robin was completely dominated by Alan Keddie bowling  games of 237,258,238,220 and 276 to be a long way clear on 1319 inc win bonuses but who would fill the minor places 2nd place would go to Trevor on 1178 and 3rd would be extremely close with Ray just edging out Geoff 1155 to 1153 with Mike on 1151. Consolation for Mike by taking the extra prize in 9th.
The matchplay round now for the title and Alan continued his fine scoring with a 280 first game and he overwhelmed Frank for the title ending up the winner 466 to 364, 3rd place shootout was a close run thing with Trevor striking out in the 10th frame of the 2nd game for a 418 to 402 victory over Jeff, the final two matches for 5th and 6th and 7th and 8th ended up being one sided affairs with Ray overcoming Ron 512 to 384 and Geoff similarly the same 525 to 441 over Ken. So there you have it another new winner for his first stop win Alan Keddie who averaged 235 for the whole day to also follow up last week's youngest winner by being the first bowler with no bonus to win a stop since the tour started. So 3 stops done and 3 different winners. Now on to Chesterfield on 30th July.
Already the entry for this is going to outstrip what we have had so far as up to now I have 49 confirmed entries and others on waiting list for the last squad which is totally full and only a handful of spaces left in the 9.30am squad, so if you are thinking of entering please do so asap so as not to be disappointed. As ever many thanks to Dan and all his staff at Mansfield Superbowl for the excellent way they assisted myself and the bowlers all day, it is really appreciated.  If you want any info re Chesterfield stop or the final stop at Bromborough on 10th September please contact me on either jgs833@outlook.com or 07905 163353. Jack G Smith.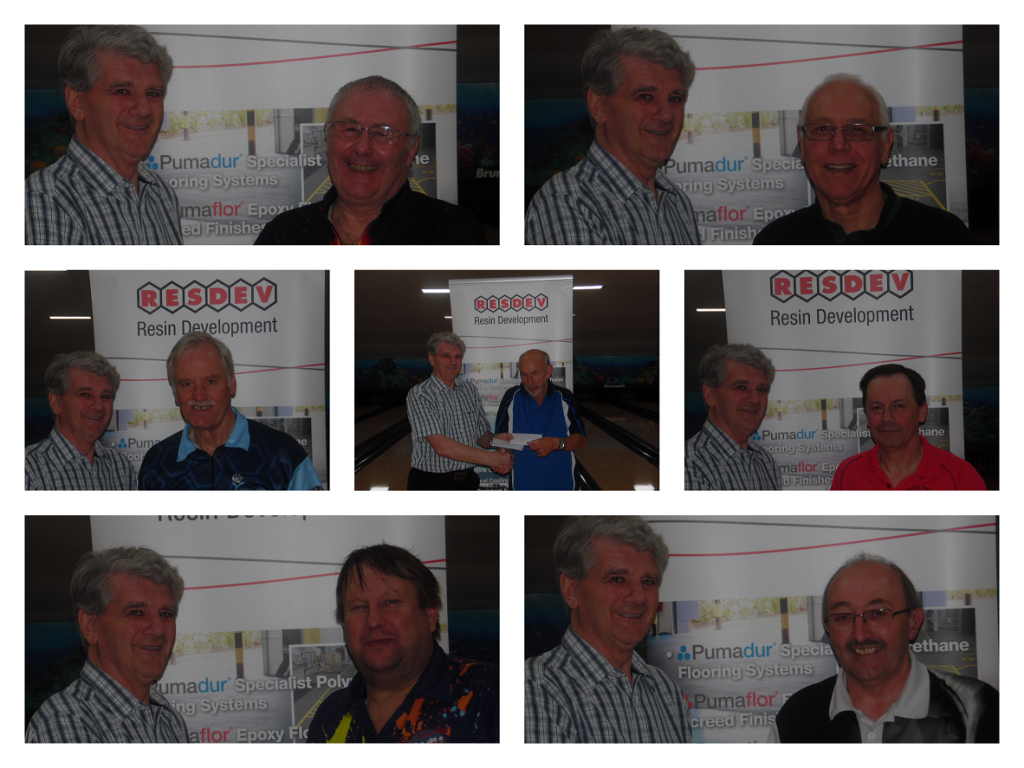 Results
Final
| | | | | | | |
| --- | --- | --- | --- | --- | --- | --- |
| NAME | BONUS | 1 | 2 | BONUS X3 | TOTAL | |
| ALAN KEDDIE | 0 | 280 | 186 | 0 | 466 | 1ST |
| FRANK LINDAY | 10 | 189 | 155 | 20 | 364 | 2ND |
| | | | | | | |
| JEFF TAYLOR | 5 | 193 | 199 | 10 | 402 | 4TH |
| TREVOR LAMPRELL | 5 | 198 | 210 | 10 | 418 | 3RD |
| | | | | | | |
| RON OLDFIELD | 10 | 207 | 157 | 20 | 384 | 6TH |
| RAY LAY | 10 | 258 | 234 | 20 | 512 | 5TH |
| | | | | 0 | 0 | |
| KEN BURTON | 15 | 201 | 210 | 30 | 441 | 8TH |
| GEOFF BROWN | 10 | 248 | 257 | 20 | 525 | 7TH |
Round Robin 2
| | | | | | | | | | | | | |
| --- | --- | --- | --- | --- | --- | --- | --- | --- | --- | --- | --- | --- |
| NAME | BONUS | 1 | BONUS + W/L | 2 | BONUS + W/L | 3 | BONUS + W/L | 4 | BONUS + W/L | 5 | BONUS + W/L | TOTAL |
| ALAN KEDDIE | 0 | 237 | 30 | 258 | 30 | 238 | 0 | 220 | 0 | 276 | 30 | 1319 |
| TREVOR LAMPRELL | 5 | 271 | 30 | 194 | 0 | 242 | 30 | 154 | 0 | 227 | 30 | 1178 |
| RAY LAY | 10 | 184 | 0 | 243 | 30 | 215 | 0 | 214 | 30 | 209 | 30 | 1155 |
| GEOFF BROWN | 10 | 246 | 0 | 211 | 15 | 210 | 30 | 207 | 0 | 234 | 0 | 1153 |
| MIKE HALLIWELL | 5 | 217 | 0 | 211 | 15 | 224 | 30 | 231 | 30 | 193 | 0 | 1151 |
| DAVE BROOMFIELD | 5 | 228 | 30 | 199 | 0 | 190 | 0 | 197 | 30 | 208 | 0 | 1082 |
Round Robin 1
| | | | | | | | | | | | | | |
| --- | --- | --- | --- | --- | --- | --- | --- | --- | --- | --- | --- | --- | --- |
| | NAME | BONUS | 1 | BONUS + W/L | 2 | BONUS + W/L | 3 | BONUS + W/L | 4 | BONUS + W/L | 5 | BONUS + W/L | TOTAL |
| | FRANK LINDSAY | 10 | 226 | 30 | 238 | 30 | 227 | 30 | 255 | 30 | 198 | 0 | 1264 |
| | JEFF TAYLOR | 5 | 252 | 30 | 219 | 30 | 269 | 30 | 178 | 0 | 208 | 30 | 1246 |
| | RON OLDFIELD | 10 | 193 | 30 | 201 | 0 | 221 | 0 | 242 | 30 | 213 | 0 | 1130 |
| | KEN BURTON | 15 | 208 | 0 | 200 | 0 | 218 | 0 | 221 | 30 | 216 | 30 | 1123 |
| | TREVOR GREEN | 10 | 182 | 0 | 201 | 0 | 220 | 30 | 194 | 0 | 226 | 30 | 1083 |
| | DOUG SINCLAIR | 20 | 185 | 0 | 219 | 30 | 210 | 0 | 192 | 0 | 195 | 0 | 1031 |
Qualifying
| | | | | | | | | | | | |
| --- | --- | --- | --- | --- | --- | --- | --- | --- | --- | --- | --- |
| | NAME | BONUS | 1 | 2 | 3 | 4 | 5 | 6 | SCR TOTAL | BONUS X6 | TOTAL |
| 1 | FRANK LINDSAY | 10 | 159 | 252 | 269 | 212 | 258 | 193 | 1343 | 60 | 1403 |
| 2 | RAY LAY | 10 | 225 | 196 | 245 | 212 | 223 | 237 | 1338 | 60 | 1398 |
| 3 | JEFF TAYLOR | 5 | 239 | 186 | 220 | 220 | 244 | 250 | 1359 | 30 | 1389 |
| 4 | GEOFF BROWN | 10 | 200 | 230 | 218 | 246 | 214 | 216 | 1324 | 60 | 1384 |
| 5 | RON OLDFIELD | 10 | 192 | 247 | 225 | 223 | 206 | 210 | 1303 | 60 | 1363 |
| 6 | ALAN KEDDIE | 0 | 226 | 213 | 183 | 279 | 233 | 227 | 1361 | 0 | 1361 |
| 7 | KEN BURTON | 15 | 158 | 201 | 213 | 239 | 238 | 196 | 1245 | 90 | 1335 |
| 8 | MIKE HALLIWELL | 5 | 222 | 214 | 210 | 195 | 200 | 246 | 1287 | 30 | 1317 |
| 9 | DOUG SINCLAIR | 20 | 159 | 200 | 213 | 234 | 185 | 202 | 1193 | 120 | 1313 |
| 10 | TREVOR LAMPRELL | 5 | 210 | 181 | 247 | 212 | 213 | 194 | 1257 | 30 | 1287 |
| 11 | TREVOR GREEN | 10 | 185 | 210 | 216 | 224 | 195 | 186 | 1216 | 60 | 1276 |
| 12 | DAVE BROOMFIELD | 5 | 159 | 157 | 225 | 225 | 258 | 218 | 1242 | 30 | 1272 |
| | | | | | | | | | | | |
| 13 | RUTH RATHBONE | 20 | 182 | 190 | 181 | 228 | 183 | 185 | 1149 | 120 | 1269 |
| 14 | GARY BARLOW | 5 | 182 | 191 | 268 | 226 | 177 | 194 | 1238 | 30 | 1268 |
| 15 | LES GRANT | 15 | 209 | 191 | 157 | 228 | 171 | 221 | 1177 | 90 | 1267 |
| 16 | LES TAYLOR | 20 | 235 | 161 | 151 | 226 | 171 | 188 | 1132 | 120 | 1252 |
| 17 | MICK INCE | 15 | 201 | 160 | 170 | 234 | 198 | 197 | 1160 | 90 | 1250 |
| 18 | NICK WRIGHT | 10 | 190 | 216 | 207 | 203 | 201 | 162 | 1179 | 60 | 1239 |
| 19 | BRIAN SEMPERS | 10 | 225 | 153 | 191 | 204 | 196 | 205 | 1174 | 60 | 1234 |
| 20 | AL JENKINS | 15 | 180 | 209 | 189 | 241 | 179 | 144 | 1142 | 90 | 1232 |
| 21 | AL BENNETT | 15 | 165 | 170 | 169 | 221 | 200 | 210 | 1135 | 90 | 1225 |
| 22 | IAN KENNEDY | 15 | 232 | 147 | 192 | 151 | 187 | 226 | 1135 | 90 | 1225 |
| 23 | STEVE BOSE | 0 | 199 | 231 | 257 | 201 | 161 | 173 | 1222 | 0 | 1222 |
| 24 | NEV ROBINSON | 10 | 173 | 175 | 149 | 212 | 247 | 193 | 1149 | 60 | 1209 |
| 25 | MARK FULLBROOK | 5 | 201 | 205 | 195 | 131 | 215 | 210 | 1157 | 30 | 1187 |
| 26 | MO SINGLETON | 10 | 146 | 172 | 169 | 238 | 193 | 206 | 1124 | 60 | 1184 |
| 27 | MARK S SMITH | 10 | 216 | 144 | 158 | 177 | 223 | 203 | 1121 | 60 | 1181 |
| 28 | PHILLIP IVES | 15 | 173 | 177 | 162 | 192 | 170 | 181 | 1055 | 90 | 1145 |
| 29 | CAROLE ORANGE | 20 | 158 | 221 | 175 | 141 | 171 | 152 | 1018 | 120 | 1138 |
| 30 | STEVE COATES | 5 | 156 | 148 | 177 | 205 | 181 | 233 | 1100 | 30 | 1130 |
| 31 | JOHN LAWLESS | 15 | 157 | 172 | 179 | 168 | 187 | 176 | 1039 | 90 | 1129 |
| 32 | CARL TAYLOR | 5 | 148 | 190 | 169 | 199 | 205 | 183 | 1094 | 30 | 1124 |
| 33 | ANDY CLOUGH | 10 | 171 | 172 | 174 | 198 | 181 | 166 | 1062 | 60 | 1122 |
| 34 | AL TURNER | 15 | 170 | 157 | 156 | 163 | 175 | 208 | 1029 | 90 | 1119 |
| 35 | SUREN JOHANNSEN | 5 | 183 | 145 | 193 | 211 | 148 | 172 | 1052 | 30 | 1082 |