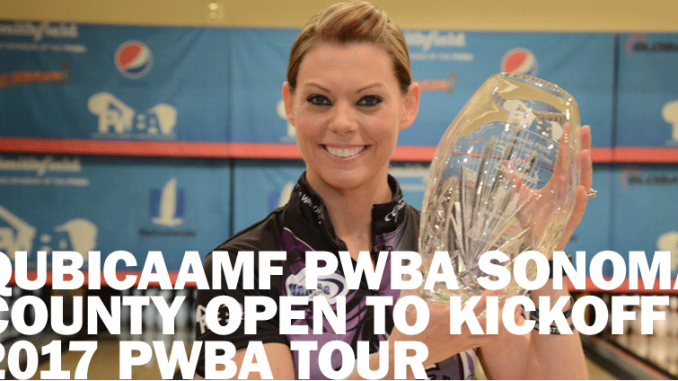 ROHNERT PARK, California – During the 2016 Professional Women's Bowlers Association Tour, Shannon O'Keefe of O'Fallon, Ill., saw her professional life change after a career year on the newly relaunched tour.
When the 2017 PWBA Tour kicks off with the QubicaAMF Sonoma County Open at Double Decker Lanes in Rohnert Park, California, on April 27-29, the 13-time Team USA member will look to defend her first professional singles title.
O'Keefe would win a total of three PWBA titles in 2016, but none more important than the PWBA Sonoma County Open. It will forever be the title that helped get O'Keefe over the hump in title matches, as she redeemed herself from previous shortcomings under the TV lights.
"2016 was kind of the year I'd been waiting for," O'Keefe said. "I feel for a good decade, I've been knocking on the door. I've been putting myself in positions to win but for some reason, whether it was mentally not prepared, missing something or not making moves quick enough, I could just never reach the top and get over that hump.
"There's a difference between believing you're good enough and knowing you're good enough. And 2016 was the year I learned I was good enough to be a multi-time PWBA champion."
The QubicaAMF PWBA Sonoma County Open is the first of 14 events on this year's PWBA Tour schedule that will run through the first week of September, when the Smithfield PWBA Tour Championship takes place at Richmond International Raceway.
CBS Sports Network will televise the stepladder finals of 13 of the 14 PWBA Tour events starting May 23 with the USBC Queens, the first major event of the season, from the Raising Cane's River Center in Baton Rouge, Louisiana. The stepladder finals of the first three regular-season PWBA events – QubicaAMF PWBA Sonoma County Open, PWBA Storm Sacramento Open and the PWBA Fountain Valley Open – will be taped for broadcast at the River Center and will air Tuesdays in prime time in the three weeks following the Queens.
The season will feature two new tour stops in 2017 – the PWBA Fountain Valley Open at Fountain Bowl in Fountain Valley, California, and the PWBA Orlando Open at Boardwalk Bowl in Orlando, Florida.
All qualifying rounds of PWBA Tour events will be carried on Xtra Frame, the exclusive online bowling channel for the Professional Bowlers Association. Go to XtraFrame.TV for more information.
Visit PWBA.com to learn more and for complete coverage of the 2017 PWBA Tour season.
2017 QUBICAAMF PWBA SONOMA COUNTY OPEN
(At Double Decker Lanes, Rohnert Park, Calif.)
(All times local)
Thursday, April 27
4:30 p.m. – 6 p.m.: Practice
Friday, April 28
9 a.m. – 10 a.m.: Practice
Noon –  Qualifying Round 1 (fresh oil, six games)
6 p.m. – Qualifying Round 2 (burn, six games)
Saturday, April 29
8:30 a.m. – Cashers' Round (fresh oil, six games)
1 p.m. – Round-Robin Match Play (burn, six games)
5 p.m. – Group Stepladder Finals
7 p.m. – Pro-Am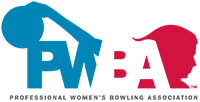 About the PWBA
The Professional Women's Bowling Association (PWBA) originally was formed in 1960. The PWBA Tour has events throughout the country, offering high-level competition and top prize money for women bowlers. The PWBA is supported by the Bowling Proprietors' Association of America (BPAA) and the United States Bowling Congress (USBC)