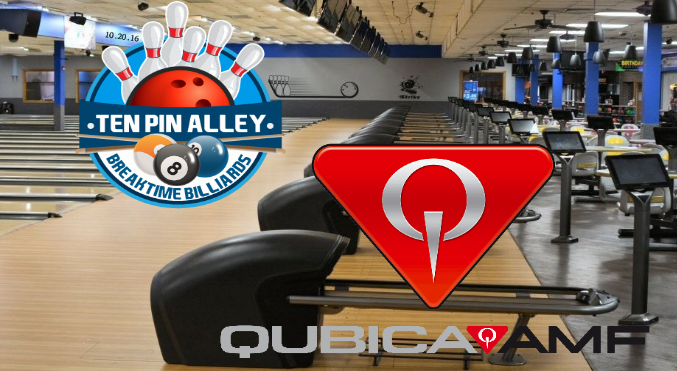 After a full modernization, Ten Pin Alley leverages large viewership to reach new customers and kick off the beginning of a successful future.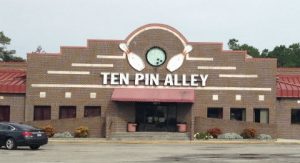 March 21, 2017 (Mechanicsville, VA and Wilmington, NC) –
Ten Pin Alley was a local staple in Wilmington, North Carolina for many years.  However, as years went on, the previous owner of Ten Pin Alley decided move on and sell his business.  Seeing this as the opportunity they always dreamed of Jim Grago and his wife Margaret purchased Ten Pin Alley back in November of 2015.  Billed as a family entertainment complex, Ten Pin Alley now includes 24 state-of-the-art bowling lanes, 29 pool tables, two bars and a full-service restaurant in a 37,000 square-foot portion of what used to be a mall in local New Hanover County.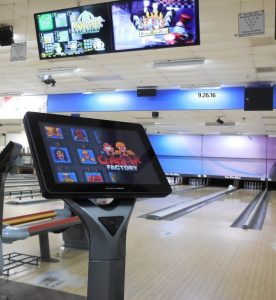 With local competition not doing so well, and a decline in bowling business in the area, the Gragos' knew they had to give a makeover to their newly purchased investment.  In 2016, the couple decided to fully modernize their center and search for products that could change their customer's bowling experience.  Ultimately choosing QubicaAMF as their equipment provider, they upgraded the center to feature SPL Select Bowling Lanes with new XLi EDGE Pinspotters, Harmony Ball Returns and BES X, the world's only Bowler Entertainment System.  With their new equipment, they were able to capitalize on the closing of a nearby bowling center in December of 2016. They picked up almost every league bowler and nearly doubled their league business.  Additionally, they have seen a large increase in open play lineage, as well as food and beverage sales, helping push revenues across the entire business.
"QubicaAMF was a valuable partner in bringing our vision of a great bowling experience to life," exclaims Jim Grago, Co-Owner, Ten Pin Alley.  "It was our dream to own this family business, and we couldn't be happier with choosing to join the QubicaAMF Family in order to make that dream come true."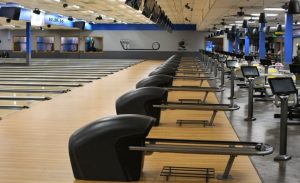 Excited about their thriving business, the Gragos' decided to invest and advertise to the local market during the Super Bowl as well as purchase 50 additional spots during the month of February.  The
professional ad
wowed the local market, creating buzz and bringing in new customers in addition to other bowlers unaware of this new renovation.  The Gragos' hope this new marketing initiative will help launch Ten Pin Alley to a new level and showcase what their current customers are all raving about!
Along with the initiative to grow open play, Ten Pin Alley also won a recent bid for a PBA National Title regional tournament in May of 2017. 
"As the leader in the bowling industry, we are always striving to develop new and innovative products to improve the bowler experience and help proprietors become more successful," states Jay Buhl, Senior VP & GM of Sales for The Americas for QubicaAMF.  "Helping to provide local proprietors like the Gragos' the ability to achieve their dreams is what makes it all worth it!"
The Gragos' attribute their recent success to the quality of the QubicaAMF product along with the outstanding support they have received during the center upgrade.  Jim and his wife Margaret are proud of where Ten Pin Alley is today, and are excited for what the future of their business will bring to the local community.

About QubicaAMF Worldwide
QubicaAMF Worldwide is the world's largest and leading manufacturer of bowling and mini bowling products. With U.S. headquarters near Richmond, Virginia and European headquarters in Bologna, Italy, the company offers a complete line of high-quality, innovative solutions for new and existing bowling and entertainment centers.
QubicaAMF has over 75 years of experience, an installed base of more than 10,000 centers worldwide and can provide the perfect combination of bowling equipment, products and services to build a bowling entertainment center, an FEC or entertainment facility to suit any budget. The company has sales offices in 10 countries, a distributor network with worldwide reach and maintains the largest R&D team for electro-mechanical products, software, electronics and entertainment systems in the industry.
QubicaAMF is the organizer of the QubicaAMF Bowling World Cup, the largest annual sporting event in terms of the number of participating countries, which promotes bowling on a global level. The company celebrated the historical 50
th
anniversary of the tournament in 2014.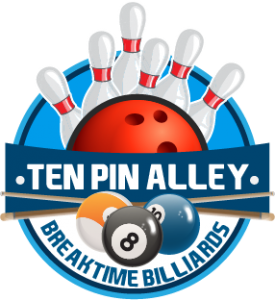 About Ten Pin Alley
Ten Pin Alley is the newest and most exciting Bowling Entertainment Center in North Carolina.  With the latest automatic scoring system from QubicaAMF, BES X, the best-maintained billiards in Wilmington, a full bar and grill, and highly trained staff, we make the bowling experience great for everyone!
Come in, and experience it for yourself. Ten Pin Alley is located at 127 South College Road, Wilmington, NC, 28403.
www.tenpinalleybowling.com