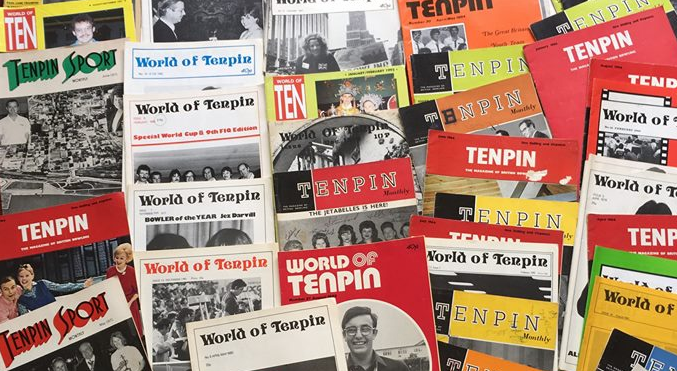 Do you have old bowling magazines and news papers?
Over the years there have been many national and local publications including, Tenpin Pictorial, Strike Out, Tenpin Sport, Pinformation, World of Tenpin, Go Tenpin and more.
These publications chart a lot of what happened in bowling from the very start until the last print magazine ended in 2007. The information needs saving and sharing.
Over the last few years, bowlers have donated their collections to us to build up a source to recover information for inclusion on the UK Tenpin Timeline and Online UK Museum.
WE NEED YOUR HELP
We have many doubles for swaps, mainly on World of tenpin magazines and are seeking more magazines and print from 1960-65 and 68-79.
We need ANYONE who has magazines to look over their stash and help us help the sport recover it's past for the future to enjoy. The quickest and easiest way is to take a photo of each page at high resolution and send us the photos. You can also go old Skool and scan in each page. This becomes difficult with two sheet papers though.
Swap Shop
Let us know which editions of World of Tenpin you are missing and we may be able to help.
We also have a large collection of old bowling badges and online memorabilia.
You can find the badges here , Memorabilia here, Magazines here