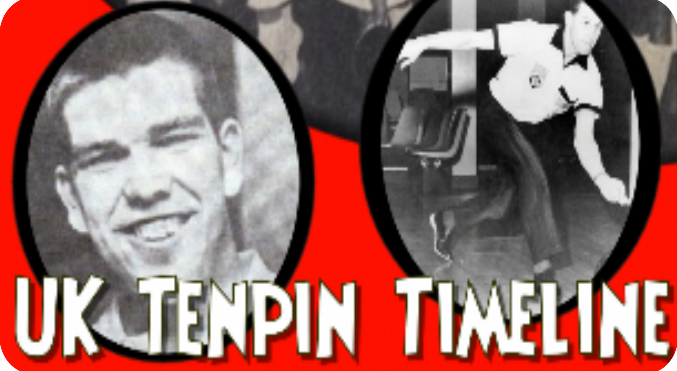 The introduction of tenpin bowling into Great Britain was more than just the launching of a new pastime. It represented a new development in the use of leisure, for there was a sport which depended not on a small band of highley trained experts performing for the entertainment of a mass of spectators, but a socially desirable sport in which people of both sexes and all ages could take part.
A timeline has been built that charts the rise of Tenpin Bowling in the United Kingdom. This timeline is being developed by the UK Tenpin Hall of Fame to give the wider media, researchers and bowlers an accurate UK Tenpin bowling historical reference source. It includes the first UK centre built, formations of associations and results from all major championships to to the present day.
We invite you to share and promote the timeline as we try to raise awareness of our sport in the United Kingdom.