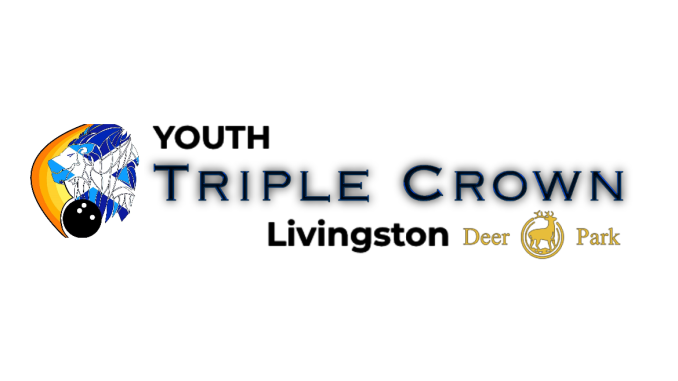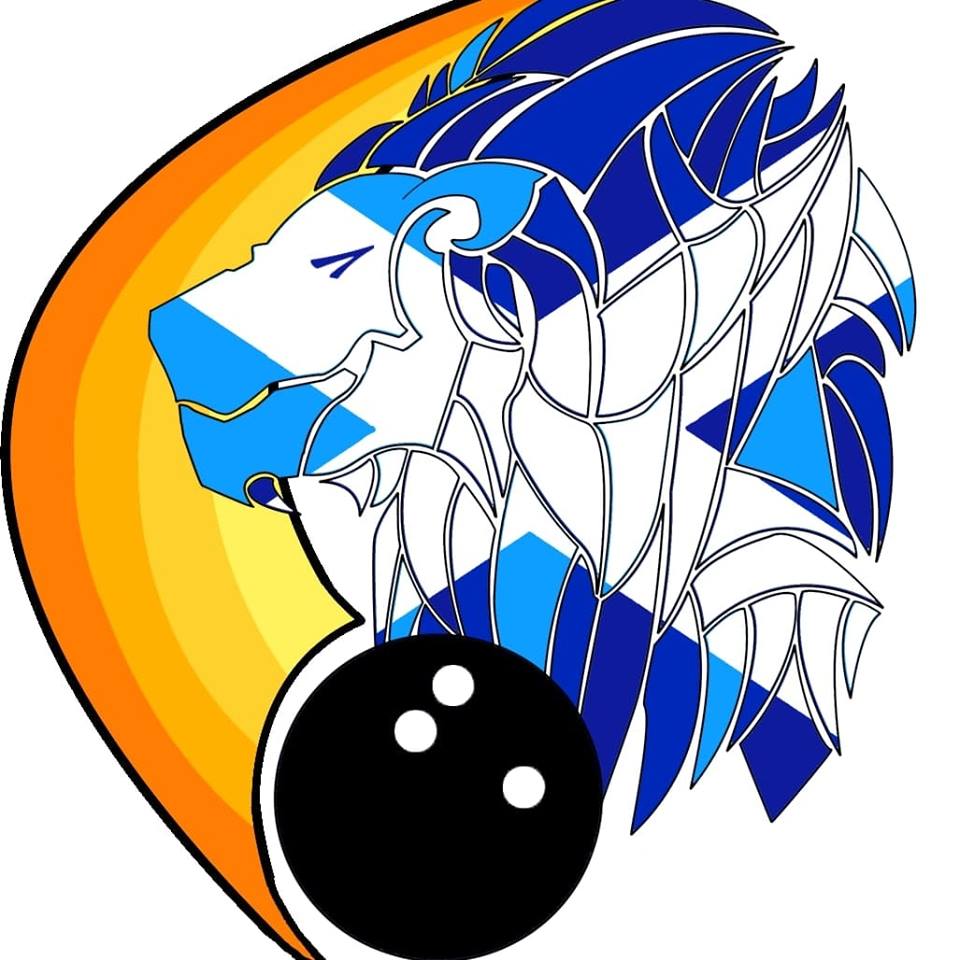 August 23 – August 27
Deer Park, Livingston Golf Course Rd, Livingston, West Lothian
Hosted in 2023 by Scotland, the event opens up and welcome's Belgium and Iceland to the championships for the very first time and joined by England, Ireland and Wales.
Results and more will be available on the Official Scottishbowling Facebook page here and tournament website here
Reports
Six nations including the two new ones make this an exciting new look for the Triple Crown and one we might hope to see in the adults and seniors in the future. Maybe France fancy a trip over too? The home nations have some pretty awesome young athletes as we are sure Iceland and Belgium have also. Predictions? Yes, lots of amazing bowling until Sunday.

Practice starts on Wednesday and all the countries with a chance to get used to playing this first Youth TC on String machines. The Scottish Association

Boys Singles
The boys were first up on Thursday for six games of singles and a great start for Team England as they claimed Gold in both the U18 and U16 divisions. Alex Cook with 1187 taking Gold with Silver to Scotland's Ben Wallace with 1156 and Ireland's Colum Staines taking bronze with 1130.
In the U18's Frank Stephenson was head and shoulders above the field with 1422 including games of 235,225,231,194,289 and 248. Silver went to Iceland's Mikel Aron Wilhelmsson with 1343 and Bronze to Belgium's Gabin Roman with 1301.

Girls Singles
Next up in the afternoon were the girls and another great event for Team England as they took four more medals and Belgium two. The Gold and Silver in the U16's claimed by Belgium as Ilena Brams rolled 1226 for Gold and Lena Lenglez taking Silver with 1149 with England's Grace Thomis grabbing the Bronze with 1125.
The was was a clean sweep for England as Jessica Sillis took the Gold with 1251, Abbie Rhodes with Silver and 1137 and Bronze to Yolanta Stephenson with 1119.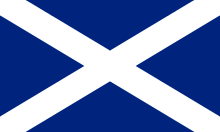 Doubles

U16 Boys – Doubles day of friday saw the U16 boys on the Livingston lanes first and a three game race to the medals. Scotland's Ben Wallace (616) and Thomas Carver (585) struck Gold with Iceland's Svavar Stein Gudjonsson (586) and Viktor Snaaer Gudmundsson (540) taking Silver and Ireland's Bobby Comerford (525) and Colum Staines (579) claiming the Bronze just three pins ahead of England's Liam Bailey and Alex Cook.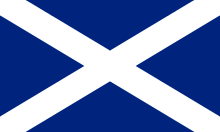 U-16 Girls – Scotland continued to shine on home soil in the U16 girls as Sarah Scott (531) and Isla Claxton (612) won by a distance with 1143.
Belgium's Lena Lenglez (493) and Ilena Brams (577) took Silver with 1070 and Bronze to England's Grace Thomis (492) and Jasmine Snowball (519) with 1011.

U-19 Girls – England put a stop on Scotland winning all the doubles medals on Friday by clain Gold and Silver in the U19's. Yola Stephenson (585) and Jessica Sillis (576) struck Gold with 1161 and just behind  Olivia McCarthy (618) and Abbie Rhodes (466 with 1084 and the Silver medal. Ireland's Abby McKeever (550) and Ciara Lawlor (515) taking Bronze with 1065.

U-19 Boys – Frantic Friday continued with the U19 Boys and turned into fantastic friday for Team England as Charlie Upton smashed in games of 289,255 and 191 for a fine 735 with Ryan Smith hitting a good 615 for 1350 and the Gold medal. It was Silver too for England as Frank Stephenson powered games of 222,257 and 224 for a great 703 with Daniel Harding adding 622 for 1325. Iceland took the Bronze with Asgeir Kart Gustafsson (622) and Mikel Aron Vilhelmsson (663) with 1285.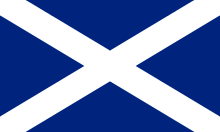 Trios
A busy Saturday saw the nations compete in the trios event and ending the day with the mixed doubles. In the U16's Scotland took the girls Gold with 1601 followed by Belgium in silver with 1576 and England in Bronze with 1546.  For the boys it was England taking Gold with 1668 as Belgium claimed Silver with 1634 and Iceland in Bronze with 1592.

The in U19's girls it was England miles ahead in the Gold position with 1675 followed by Scotland in Silver with 1522 and Ireland in Bronze with 1520. It was double Gold as England's Boys rolled a massive 2019 including a 290 and 751 from Charlie Upton. Belgium taking the Silver with 1833 and Ireland the Bronze with 1753.
Mixed Doubles

Saturday ended with the mixed doubles and Gold for Ireland's Colum STaines and Laura Grant in the U16's with 1197 as Iceland's Evan Julburom and Bara Lif Gunnarsdottir took Silver with 1133 and Scotland's Jason Aubin and Abi McIntosh in Bronze with 1057.

In the U19's it was England taking gold with a huge 1342. Dan Harding with 649 and Yolanta Stephenson with a massive 693.
Iceland's Mattias Leo Sigurdsson and Olivia Clara Linden taking Silver with 1239 and Bronze to Scotland's Kecin Shaw and Amy Addison with 1007.

Team
Team time and the big one that all nations want to win. Enjoying the win were Belgium in the U16 boys with 2410 as Iceland took the Silver with 2276 and England taking Bronze with 2225. For the girls it was Belgium taking the U16 Gold with 2119 as Scotland claimed Silver with 2100 and England in the Bronze position with 2095.
In the U19's it was England taking Gold with 2393 as Scotland took SIlver with 2104 and Iceland grabbing the Bronze with 1988.Finally the U19's girls and England smashed in games of 982 then a national record 1060 and 784 for a massive 2826 and Gold. Iceland taking the Silver with 2494 and Belgium in Bronze with 2337
All Events
U16 – Boys Gold for Ireland's Colum Staines, Silver to England's Alex Cook and Bronze to Belgium's Wout Wouters.
Girls Gold for Belgium's Ilena Brams, SIlver to Scotland's Isla Claxton and Bronze to England's Jasmine Snowball.
U19 – Gold to England's Charlie Upton, Silver to England's Frank Stephenson and Bronze to Iceland's Mikel Aron Vilhelmsson.
Girls Gold, SIlver and Bronze clean sweep for England and Jessica Sillis with Gold, Yolanta Stephenson with Silver and Olivia McCarthy taking the Bronze.
Masters
Playing now
---
Results
Please visit the official tournament website here for all the very latest results
Live scoring is available via Lanetalk here
Points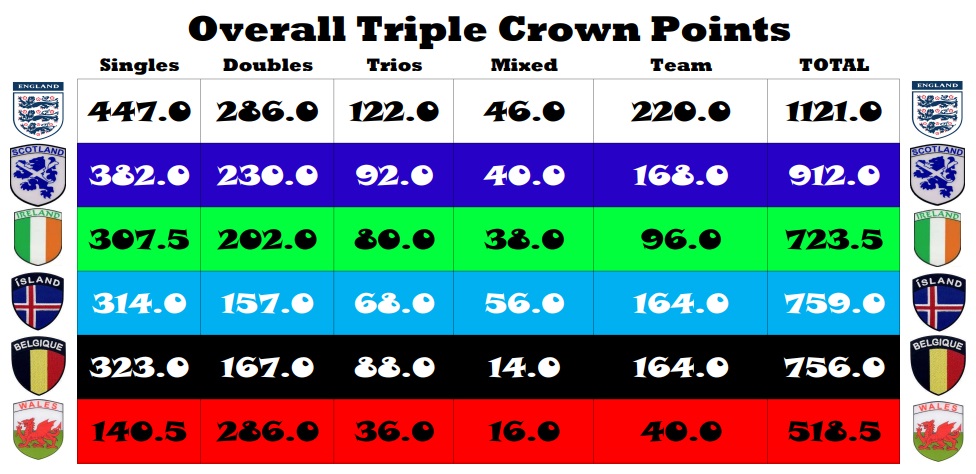 All Events
U16
Girls

Boys

U19
Girls

Boys

Boys Team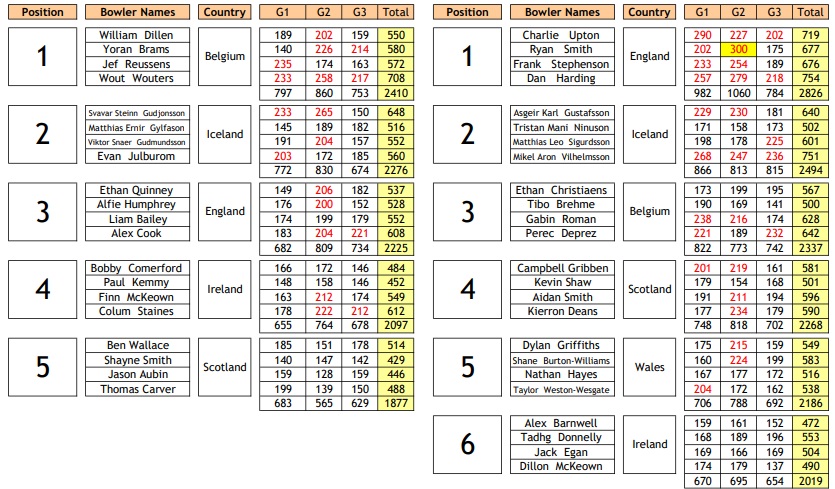 Girls Team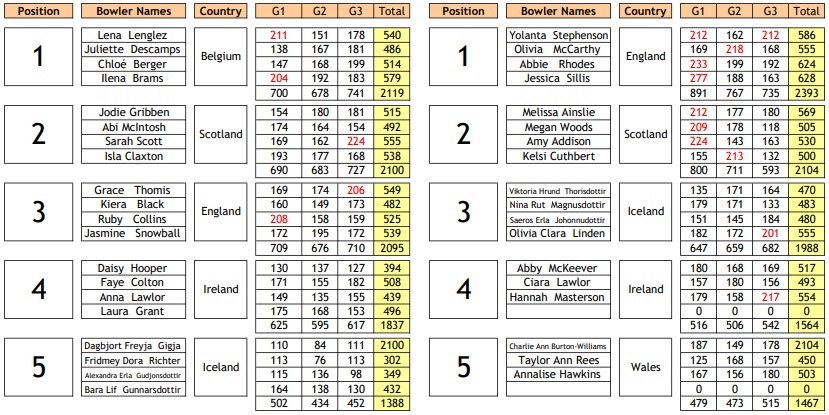 Boys Trios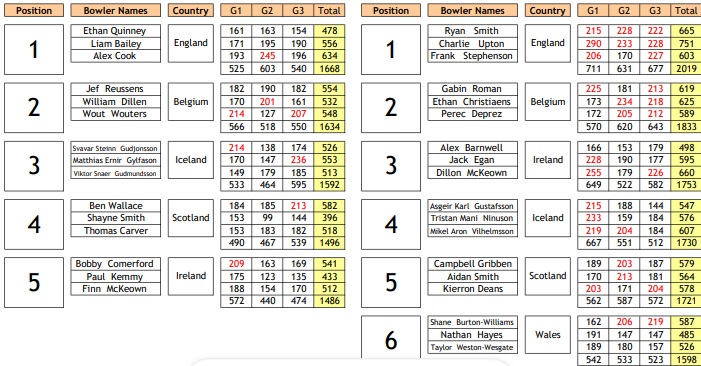 Girls Trios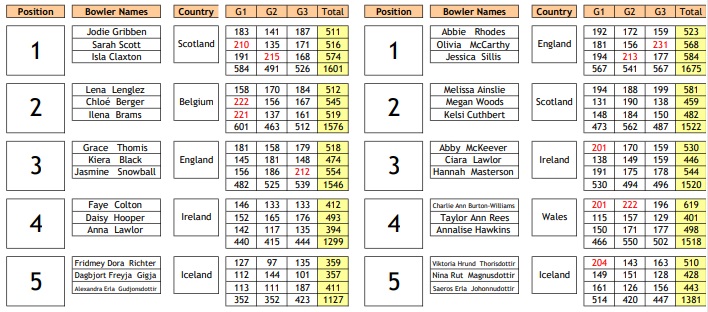 Mixed Doubles
U16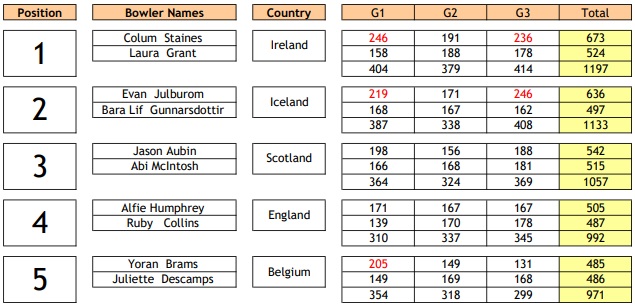 U19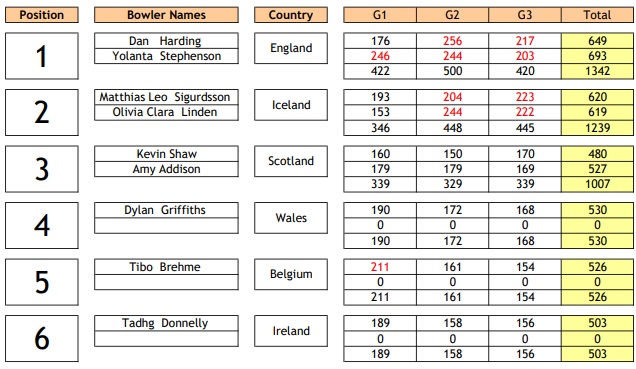 Boys Doubles
U19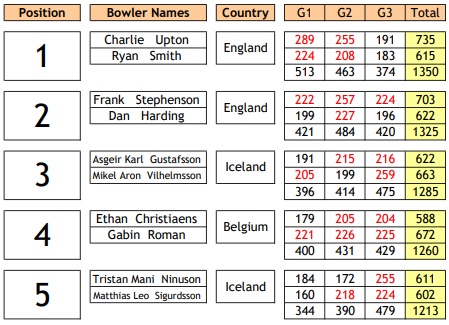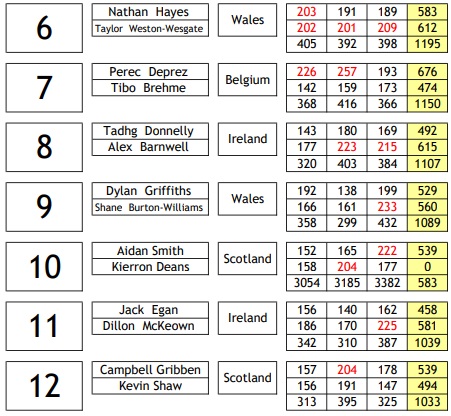 Girls Doubles
U19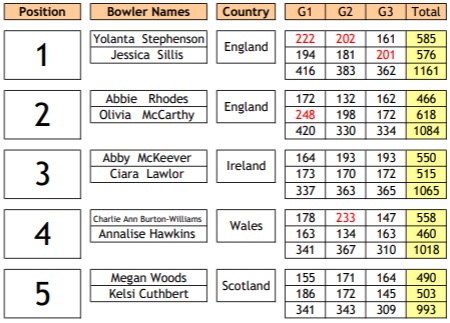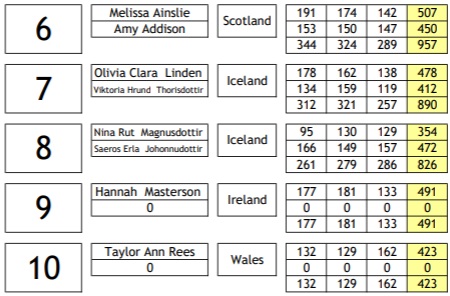 Girls Doubles
U16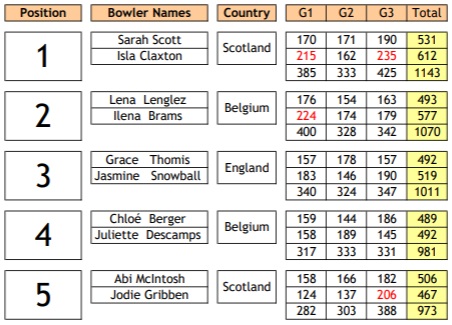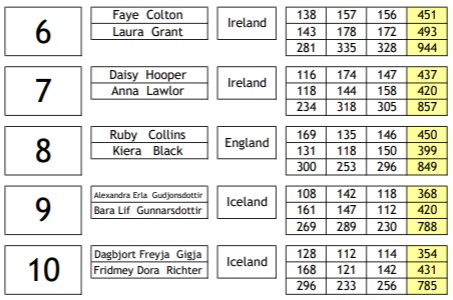 Boys Doubles
U16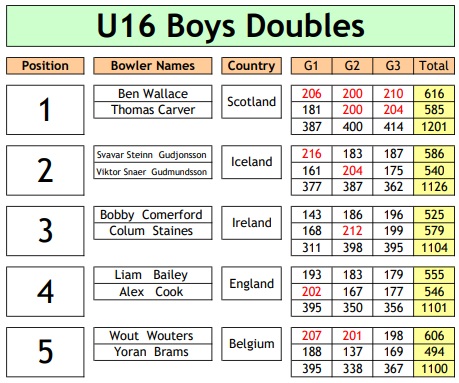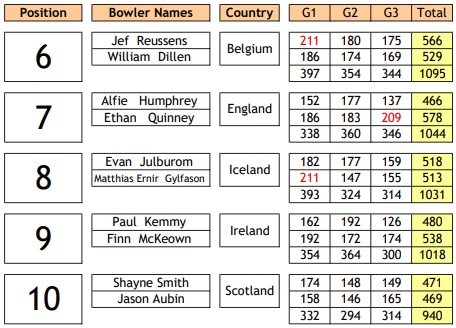 Girls Singles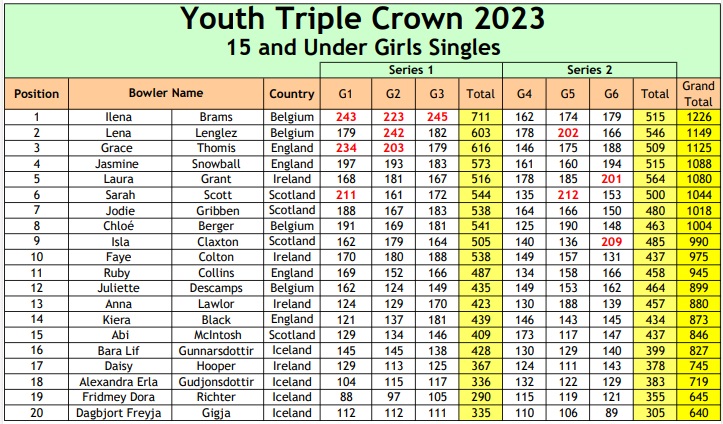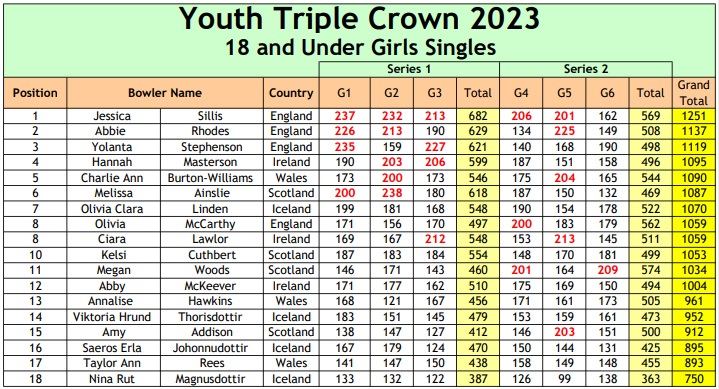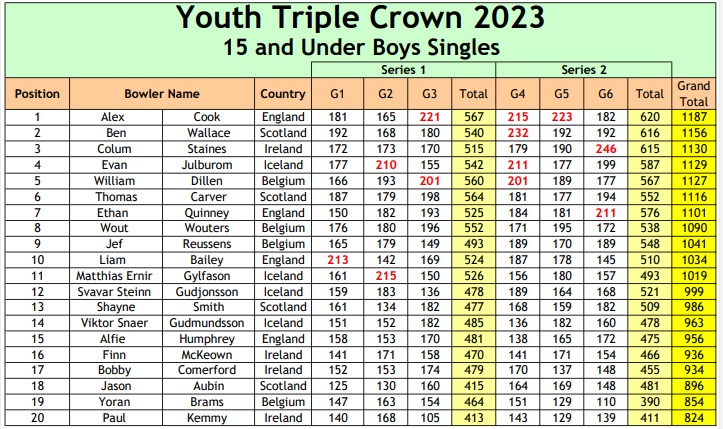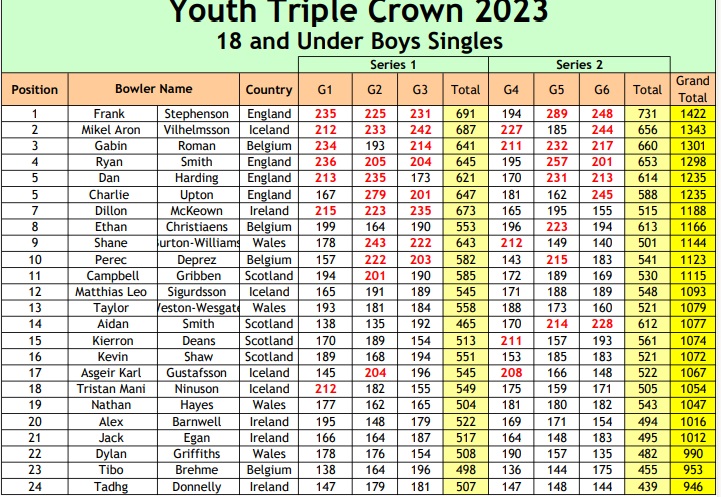 ---
Schedule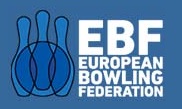 Playing Rules
The Tournament will be run under the general tournament and playing rules of EBF.
To ensure all countries were abreast of the nuances bowling on String Pins, STB planned to create a short series of videos. These would show examples of pinfall that counts and when pins should be re-spotted and scores amended according to rules when playing on String Pins.
A virtual session was to be scheduled in advance of the Tournament, where the event organizers walked through and discussed the scenarios and videos. Pin and lane marshals will be assigned to ensure consistent compliance.
A short reminder will also be included in the managers meeting.