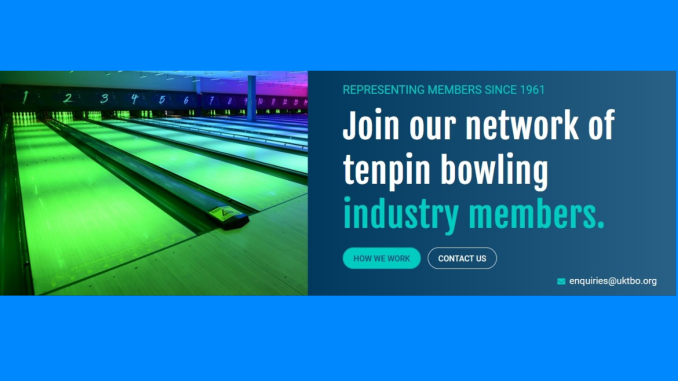 The TBPA is Now The UKTBO!
The Tenpin Bowling Proprietors' Association of Great Britain (TBPA) announce that the association has changed its name to The United Kingdom Tenpin Bowling Operators association (UKTBO).
The new name reflects the diversity of ownership in the tenpin bowling sector that includes listed PLC's, private companies, local authorities and owner operators (proprietors).
The UKTBO is managed by an executive committee of members that is elected by the members.
There is a General Secretary, who is appointed by the members to manage correspondence, membership services and meeting arrangements.
The UKTBO is the only trade body to exclusively represent tenpin bowing operators in the United Kingdom.
During the Covid Pandemic the UKTBO engaged directly with government officials across the UK to ensure the sector was allowed to trade safely and supported financially.
Following sustained lobbying by the UKTBO and the successful appeal by a leading member for tenpin bowling to be included in the 5% Vat rate, HMRC requested that the UKTBO communicate the decision to the operators.
The UKTBO will continue to advocate on behalf of its members in all areas of concern such as the current OFGEM Energy review.
Visit our website uktbo.org or contact the UKTBO us on enquiries@uktbo.org
The UKTBO will continue to provide the Gotenpin.co.uk website where retail customers can find details of their nearest tenpin bowling centre and other useful information.