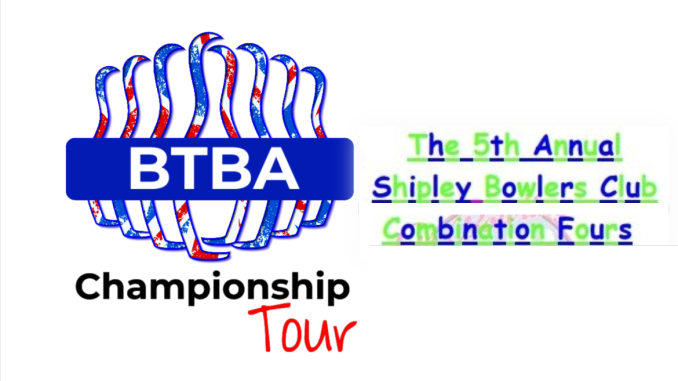 The 5th Annual Shipley Bowlers Club is being held over three weekends in August ending on the 27th with a total prizefund of £5700.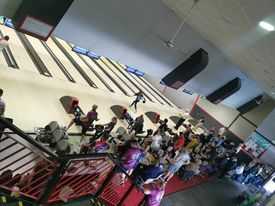 This is the fifth time Go Bowling Shipley has held this event and it was another great success. I would like to thank Jeff Taylor, his front of house team and his technical team for supplying us with his Centre for three weekends, supplying great food and a great environment to bowl. I also want to thank him for the sponsorship he gave us and an amazing lineage rate. The Shipley bowlers club is also to be thanked for the assistance of taking payments and also the extra sponsorship.
I also need to personally Thank Steve Kay from powerplay Shipley for supplying extra sponsorship for this event and also Metcalfe electrical developments for putting up £100 for the 1st 300 game that unfortunately/ fortunately (depends on how you look at it haha) was not won this year. Next I want to thank Debbie Alderson for taking entries whilst I have been busy working away and to everyone else who helped me out either by collecting scores, sorting out any issues.
Another big thank you must go out to Laura (my Mrs.) for helping with data input into the spreadsheet. A lot of people don't see the ins and outs of creating this event and the hours put in at home and at work so a huge thank you goes to her for helping and putting up with me when stuff doesn't go to plan and taking up the weekends of August.
Also a shout out to the Shipley YBC Fundraising comitee for selling numbers on the number board and running a few football cards in order to raise funds for the Shipley youth bowling. The draw took place as soon as it was full. The winner with number 109 was Rob Harding of the Barnsley 4's who will receive a custom shirt of their choice from striking shirts. I will be in contact soon to sort out which design you will love to look good and bowl good in. As I'm part of the Ybc committee I Thank everyone who donated their money to the club supporting youth bowling.
The entering average for the whole tournament (112 bowlers – 27 teams +1 pacer team) was 196.3. The tournament bowled 1344 games and averaged 191.0 a difference of -5.3. We used our Kegel Flex and put down the Kegel Elements Pattern Lithium with current conditioner and Ice conditioner. This pattern has a ratio of 9.15:1 and provides a shot for most styles of bowling. I think the condition did get a little bit toasty at times and we will look at this for next year. Out of 1344 games bowled there were 527, 200+ games including 10 275+ games which is a great achievement.
The event ran to time on every weekend and it looked like everyone seemed to be having fun in a fantastic team environment. Thankyou to all who filled out the feedback forms we will collate all the data from these and hopefully make it better next year.
Thank you to all the bowlers that participated and to the spectators that turned up to watch this great event. Next year the event will be held on 10th, 11th, 17th, 18th & 24th, 25th August 2024. And will hopefully host 36 teams. Please speak to your fellow league and tournament bowlers so we can generate more teams.
All team captains who have winning sections from the below list will need to contact me via email with their bank details so I can transfer your winnings later this week.
If you would like to know more about events taking place at Go Bowling Shipley please search for Go Bowling – Shipley Lanes, Shipley Bowlers Club or Pin Monkey Coaching on Facebook.
Yours in Bowling
Lee Metcalfe
Go Bowling Shipley
---
Final Results after three Weekends