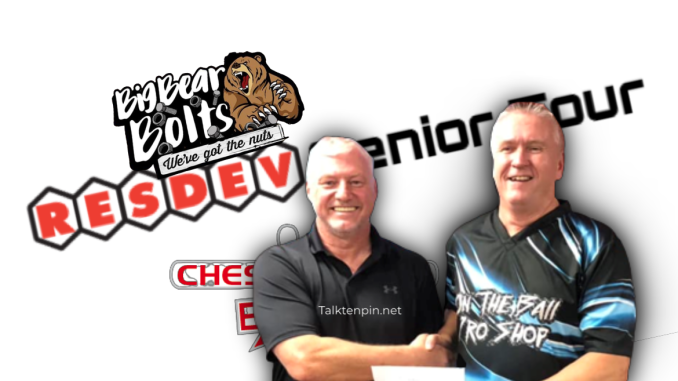 Round 1 – On a tough condition with a full house entry of 2 squads x 32 gave us quite a high quality field of 64.
The format was a severe cut of top 16 which fell with Al Jenkins on 1238 moving into round 2 for another 4 games.
Gary Barlow led the qualifyers with a very impressive 1359 chased by Frosty Halliwell on 1340 and Kevin Lamb 1318.
ROUND 2
Gary Barlow held on to his lead in spite of 137 game 2 with his other 3 games being 207, 229, 266.
Alan Keddie stepped up the chase by showing his class with a very impressive 932 scratch.
Cliff Dew finally stepped up about 3 gears with 246 & 227 in games 3 & 4.
Frank Lindsay after 3 sub 200 games suddenly woke up with a final game of 275 scratch to claim the 6th place in the round robin final, stopping top lady, Helen Caton from making the final.
ROUND ROBIN
Gary Barlow won the first game against Cliff Dew then Cliff took control putting on an exhibition of pure class with a 5 game block of 1262 scratch to deservedly take the title.
Final positions were :-
Champion – Cliff Dew.
Runner Up. – Gary Barlow
3rd Place. – Alan Keddie
4th Place. – Kevin Lamb
5th Place. – Frank Lindsay
6th Place. – Frosty Halliwell
7th Place & Top Lady Helen Caton
Report and photos by Al Turner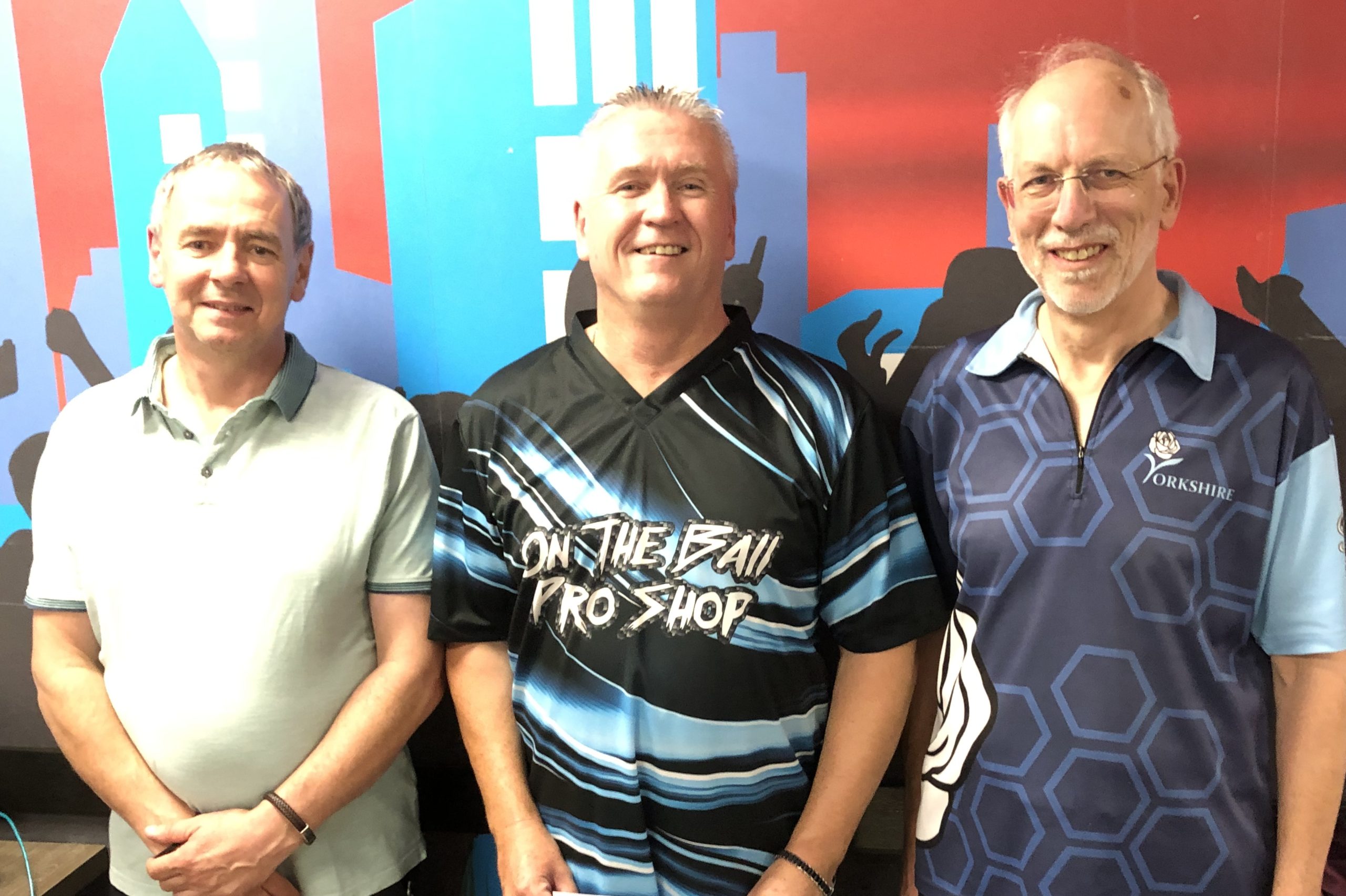 Round 1 Scores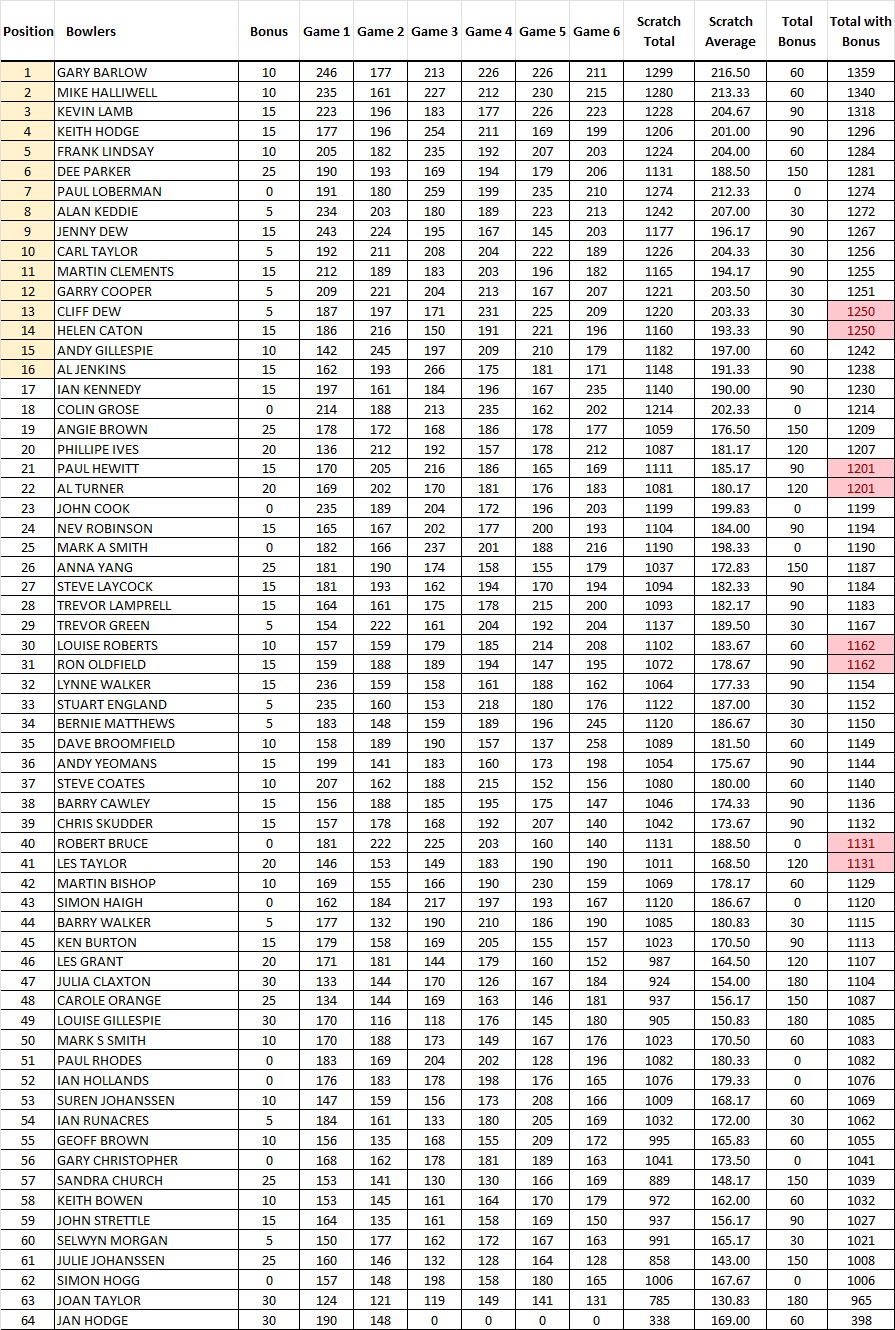 Round 2 Scores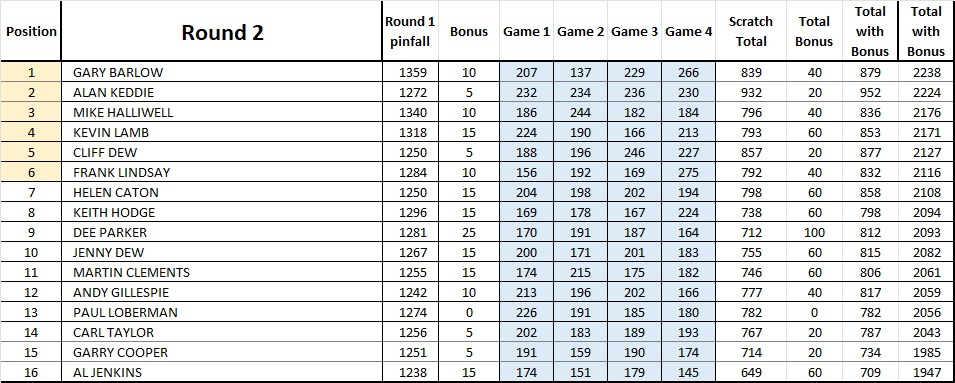 Round Robin scores