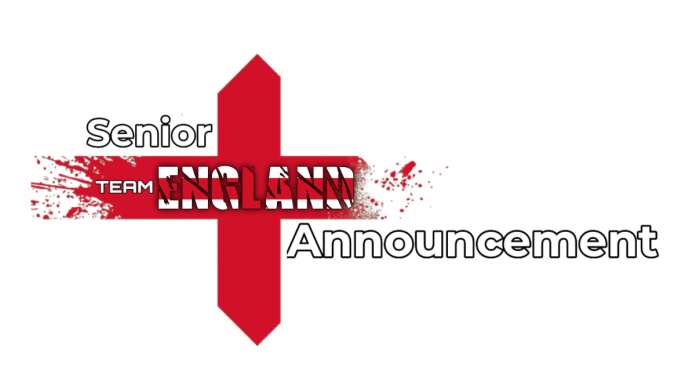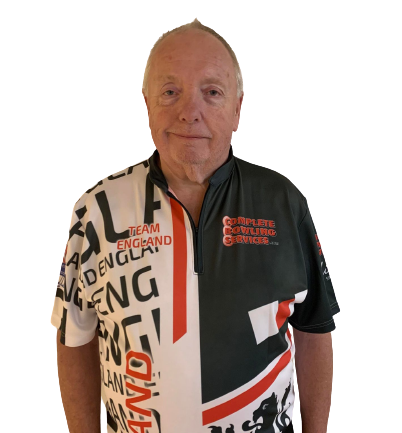 I am pleased to announce the results of the 2023 Senior Team England trials. The top 10 men and ladies have qualified for STE until 31/7/2025.
Here is the current make up of the two squads.
We say goodbye to Garry Cooper, Paul Cosgrove, Keith Hodge, Steve Jeeves & Barry Walker. I want to thank these guys for being great squad members for the past two years.
We have decided to retain Lynn Squibb as part of the ladies squad for the next year.
We welcome new squad members, Theresa McCarthy, Alan Meades, Kevin Pilley, Matt Trotter and Chris West. Congratulations on making the STE squad.
MIKE BERGQUIST
MANAGER – SENIOR TEAM ENGLAND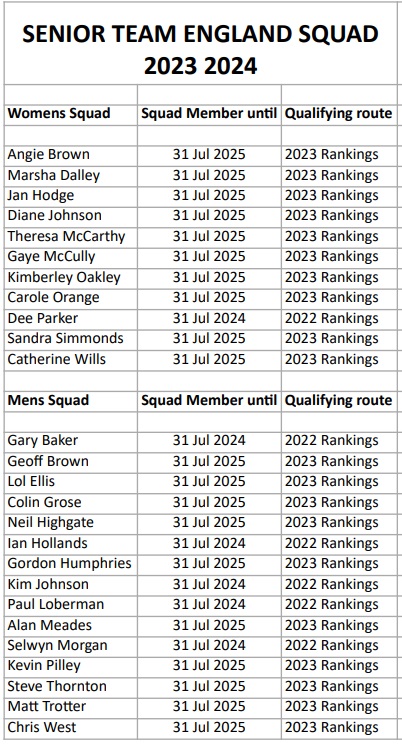 Rankings and Results
Men's Rankings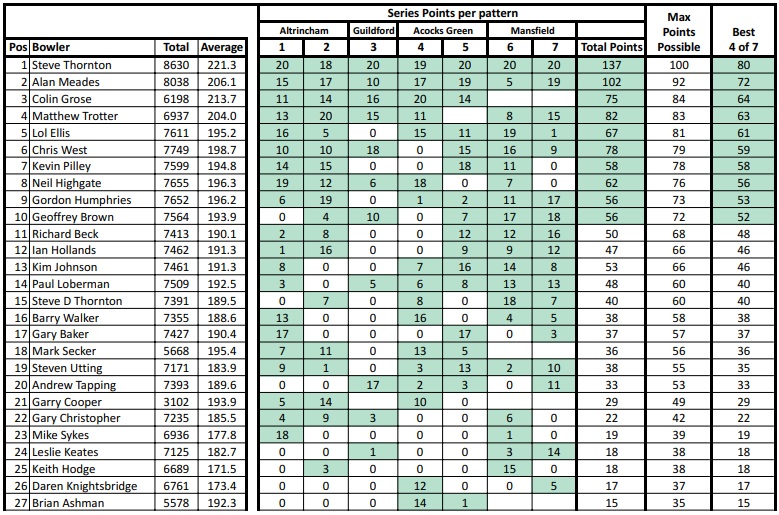 View Full 2023 Senior Men Team England Rankings
Ladies Rankings