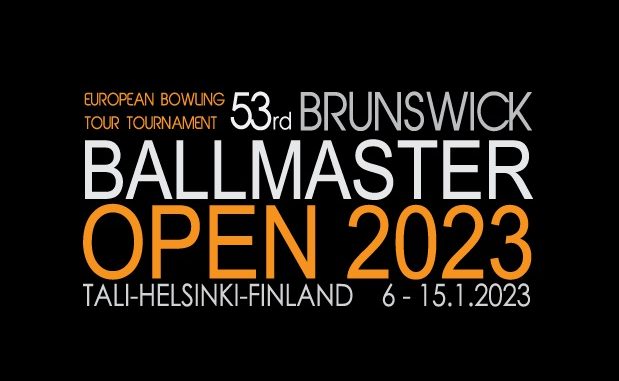 The legendary Brunswick Ballmaster Open is the second stop of the 2023 European Bowling Tour and a Gold ranked event. Held from the 6th to the 15th of January at the World famous Tali Bowl in Helsinki, Finland.
Competition is streamed via http://www.bowling.fi/en/bbo-livestream
---

Valaranta Victorious in squad 1
 The 2023 event was underway at 10am and fifty seven on the lanes with three over the 1400 barrier. Samu Valaranta leading with a fine 1469 followed by Juhani Tonteri with 1441 and Finish legend Pasi Uotila in third with 1404. Top female was Sanna Oksanen with 1277 (Including bonus).

Joonas Jumps into the lead
More high scores followed in the second squad of the day as Joonas Jehkinen smashed in a 1489 and a perfect game to take the overall lead and a fine 1448 for Niko Oksanen put him in third place. The final squad of the day not living up to the others though with just Juho Rissanen hitting 1400 on the nose.

Busy Saturday squads
A good start to the day as Joonas Jahi took the first squad of Saturday with 1406 and a good 120 pins better than anyone else. Linus Bostrom would take the next squad with 1382 and final squad of the day saw Sebastian Susilo to heading the field with 1332.

More Challengers on Sunday
A busy opening squad of Sunday with 59 bowlers saw Reetta Neuvonen leading the way with 1325 and just ahead of Emma Palermaa on 1320 making it a 1-2 for the ladies. Leevi Saikkala placing top male in third with 1318.
A challenger though in the next squad as Petri Mannonen came closest to the overall lead with 1423 and into 5th overall. Sami Luoto second in the squad with 1376 and Sami Salin third with 1350.

Salonen slips into sixth
A single squad on Tuesday of 43 bowlers saw Petteri Salonen slip into sixth place overall with 1422 including a fine 288 game. Thomas Kayhko was in second with 1407 and good enough for 7th place. Third in the block was Leevi Saikkala with 1369.

Kallio calls in on the top 8

A few PBA stars in the first squad of Thursday with Parker Bohn, Osku Palermaa and Tom Hess in action but it was Jesse Kallio winning the squad and into the top 8 with 1406. PWBA star Verity Crawley the top women with 1183 (1231).
The second squad of the day saw Karl Wahlgren on top with 1369 followed by Pyry Puharinen in second with 1352 and Lee Cocker third with 1342. Top female was Birgit Noreiks with 1293 (1341).

Pongo pops into the top 8

A big first squad of Friday saw 63 players on the famous Tali lanes. Out on top and into the top 6 was Italian Nicola Pongolini with 1422 as Robin Hultsten placed second with 1391 and Teodor Samuelsson in third with 1364. Emma Friant the top lady with 1283 (1235).

Andersson brings his A game
72 players in the squad and the tough conditions made to look easy by Sweden's Pontus Andersson with 1457 and Jesper Svensson with 1448 and both into the top four. Mikkel Sorensen with 1419 into 10th place. PWBA star Verity Crawley the top women again with 1294 (1342).
The final squad of the day saw another Andersson leading and this time it was Ada Andersson from Sweden with 1350 with countryman Kim Bolleby in second with 1342 and PBA Brunswick Legend Parker Bohn III in third place with 1334.

French Connection
Just two more squads to go on Saturday and Italian Erik Davolio staking a claim to a place in the finals with 1391 followed by Karl Wahlgren with 1380 and Italian Antonino Fiorentino with 1358 in third.
Onto the final squad and Frenchman Maxime Dubois booking a place with 1401 as Carsten Hansen hit 1397.
The top 42 in the general standings fell on Finland's Luukas Väänänen with 1347.

Desperado time
69 bowlers up for just three spots in the final and as always, a very exciting round of the tournament. Making it through were  Sweden's Marcus Jansson with 249, countryman Mattias Wetterberg with 246 and England's Lee Cocker with 239.

Final Step 1 – Samuelsson guns for the top place
Just sixteen spots up for grabs from 32 bowlers and Sweden leading the way as Teodor Samuelsson lead the field into the next round with 1361. Finland's PBA pro Santtu Tahvanain second with 1356 and Sweden's Kim Bolleby third with 1346. Others through included Dominic Barrett, James Blomgren, Carsten Hansen, Lee Cocker, Markus Jansson, Antonino Fiorentino among others and the cut landing on Leevi Saikkala with 1233.

Final Step 2 – Valaranta leads the way

Eight games this time and top 16 from 32 saw Finland's Samu Valaranta on top with 1902 followed by Santtu Tahvanain in second with 1875 and Italian Nicola Pongolini in third with 1858. Safely through included Kim Bolleby, Carsten Hansen, Jesse Kallio, Teodor Samuelsson, Leevi Saikkala, Jesper Svensson, Juho Rissanen, James Blomgren, Joonas Jahi, Karl Wahlgren, the only female left Sanna Oksanen and cut falling on England's Dom Barrett with 1695.
Final Step 3 – Our top four are found
Two groups of eight bowlers in a round robin for just two places in each group and through in group A was Kim Bolleby and Jesper Svensson. In Group B Santtu Tahvanain would fly the home flag with Italian Nicola Pongolini making it through.

Final Step 4 _ Svensson wins

Jesper Svensson is Ballmaster Open winner 2023! 🇸🇪 Svensson first beat Santtu Tahvanainen 228-218 in the semifinals and in the final against his countryman Kim Bolleyby 267-212.
Svensson is now a two-time Ballmaster Open winner, having won the tournament exactly 10 years ago in 2013.
---
Latest Results – Here
Online Scoring – Here
---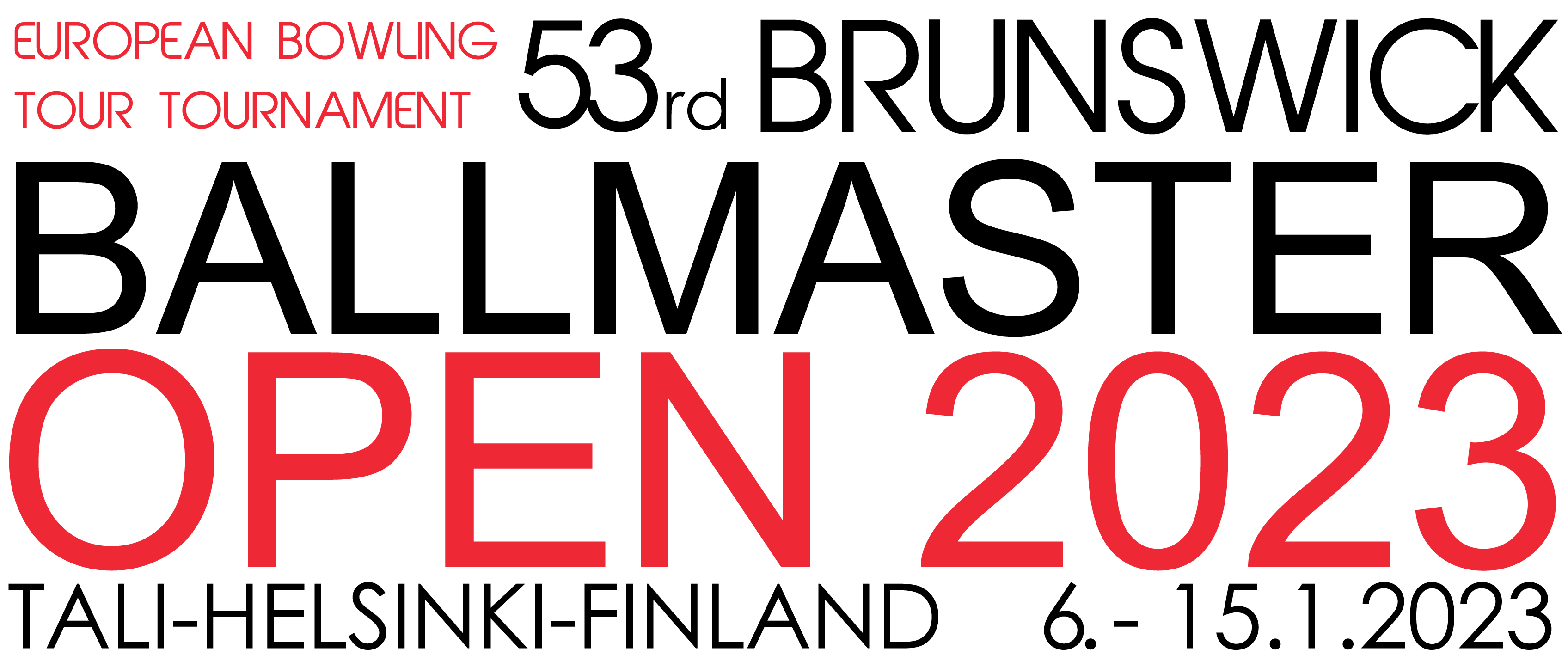 Visit the official Website
Follow on Facebook – Here