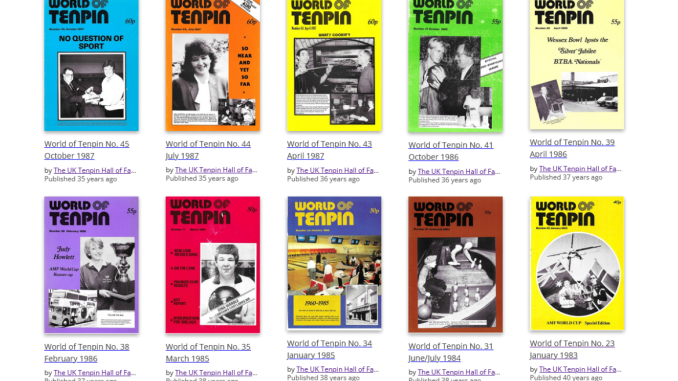 The World of Tenpin was a fantastic magazine which ran for 120 issues.
Thanks to the kind permission of Eric Hayton and some hard work finding and help from many people especially Stuart Watson of Talktenpin and BTBA, we have 23 Issues recovered for you to enjoy.
We have every issue and all will be uploading in the coming months.
Read the magazines here
https://issuu.com/uktenpinhalloffame