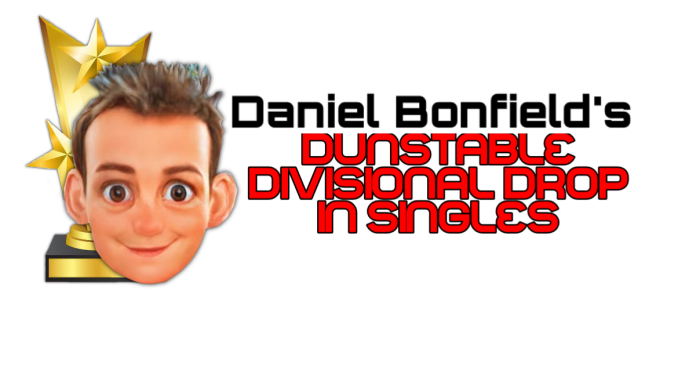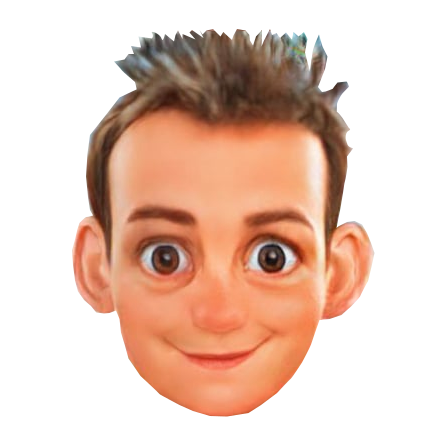 Week 2 of season 7 – firstly congratulations to Alfie Humphrey who celebrated his 14th birthday – and was stuck on lane 14 with the coffin dodgers ROB and RAY… lovely selection of cakes ! I personally destroyed the Rocky Road… my poo looked a bit like rocky road this morning as well
Championship
Rob Yandell was determined to show Alfie that despite his coffin dodger status he could still bowl a bit and he had a 239 in game 2.. of course he followed that with a 130 game… but that's not the point. He looked to have won the pot, but sneaky Ray Lay went and had a 246 last game to win the money. High series went to Sal Spence who put a great set together 213,191,216,199 for a 819 and 48pts.
Overall
Peter Fyles is top with the spritely Gerry Wrathall who was part of the building project on the great pyramids in 2nd, and Sal Spence in 3rd.
Premiership
High game went to the shaven headed Jordan Hit Man Hart with a 279, and high series went to Matt Trotter with a 941, with Basher also notching a 900 series (915) – no pot win from Mr. Lee Miller – which was refreshing.
Overall
Trotter is leading, with Lee in 2nd and Hit Man Hart in 3rd… top 2 having opened a gap all ready to the rest of the pack.
I don't think the stream worked very well last night… it captured the first 15 minutes and there were some lovely deliveries thrown by ME mainly.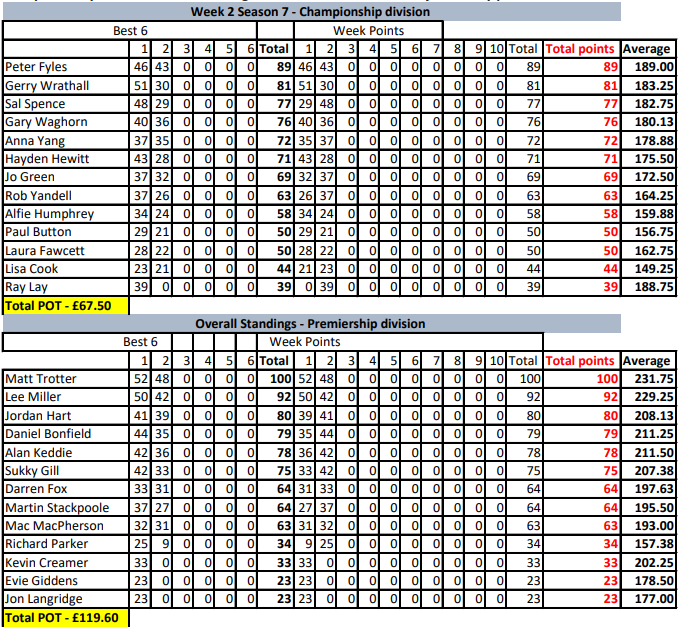 ---
New league New season
And let's start off by raising a virtual toast to Queen Elizabeth II – which we were helped in doing by the complimentary drink Go Bowling owner sent us.
Next lets acknowledge that next Monday 19th is a unique day in history, one that I doubt (apart from Gerry who was pall bearer at Henry VIII's funeral) any of us have experienced before – the Funeral of Queen Elizabeth. The bowl are going to shut – so that means NO BOWLING next Monday. And to be honest even if the bowl was to open I would've cancelled the league anyway..
Championship
Anna Yang shot the high game with a 222 – and she wants bonus on top of that ! – the sauce !! High Series with a 769 was the ever green Gerry Wrathall – should be a good year in the championship, and very competitive. Peter Fyles came and had a bowl and he had a decent 744 and Hayden Hewitt who missed 48,000 singles pins shot a 728 set.
Premiership
There were two bowlers who really bowled anything decent – both a couple of Ace flyers. Lee Miller shot a 289 for the high game and 965 for a clean sweep of the pots. But he wasn't top point scorer – that went to Matt Trotter who scored 52 points from a 913 set. It's up to the rest of the premiership to try and keep up with these boys this season. We need to up our game, every single frame is a killer, every sub 200 game is another cut… like a paper cut… them bastards hurt.
If you want to catch up last nights bowling action you can view it on the twitch channel https://www.twitch.tv/basherback2back