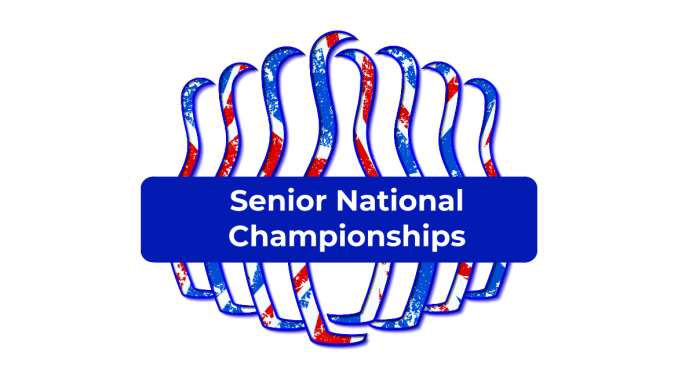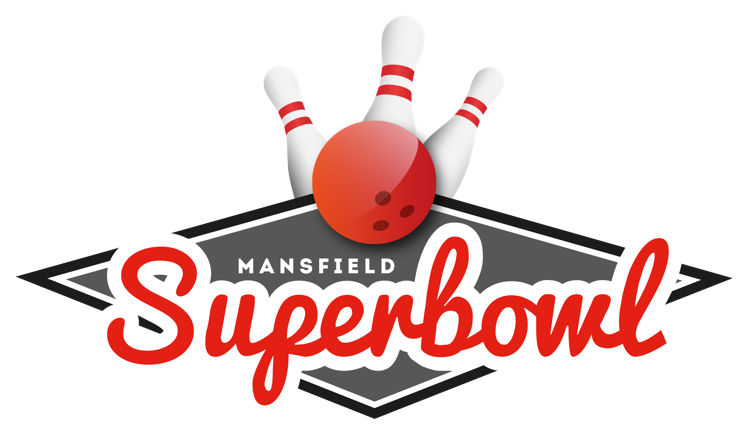 The BTBA Senior National Championships had not run since 2019 and post pandemic it was back and the 5th edition being held at the 28 lane Mansfield Bowl on the 7th, 8th, 14th & 15th May 2022. Bowlers playing Singles, Doubles and Team events.
Previous winners of the All events include Cliff Dew, Steven Jeeves, Simon Brown and Alan Keddie and in the ladies, Angie Brown, Jan Hodge, Lynne Walker and Kim Oakley.

Report
An exciting end to the 5th BTBA Senior National Championships saw the last Squad change everything with On the Ball Pro Shop (Steven Jeeves, Steve Carnall, Cliff Dew (300 in doubles) and Mark Presley) taking 1st and 2nd in the Doubles and 1st in the Team. And Steve Jeeves took 1st in All Events.
Matt Trotter, Steve Utting, Mike Sykes, Jan Hodge and Dee Parker take the singles titles with Steven Jeeves, Max Cort, Steve Carnall, Kim Oakley, Dee Parkerand Jan Hodge taking the All Events honors.
In doubles it's On the Ball Proshop, RAF Vets Phantoms B, The Far Side A, and England Senior Ladies A and B and winning the Team events were  On the Ball Proshop 1, Richmond Grill, Senior Team England Ladies and Golden Girls.
Results
Here are the provisional results from the Combined weekends. Thanks to Dave Malpas, Anthony Robson and Baz Walker.
John Strettle Tournament Organiser.
Singles
Ladies Open A
| | | | | | | |
| --- | --- | --- | --- | --- | --- | --- |
| | Team | Bowler | 1 | 2 | 3 | Series |
| 1 | Senior England Ladies B | Jan Hodge | 145 | 203 | 227 | 575 |
| 2 | ST England Ladies A | Angie Brown | 187 | 202 | 181 | 570 |
| 3 | Ladies that Leisure A | Lynn Squibb | 173 | 232 | 164 | 569 |
| 4 | ST England Ladies B | Carole Orange | 169 | 189 | 202 | 560 |
| 5 | Senior England Ladies A | Gaye McCully | 195 | 184 | 180 | 559 |
| 6 | Golden Girls A | Anna Yang | 213 | 178 | 157 | 548 |
| 7 | RBS Proshops A | Lynne Walker | 172 | 180 | 188 | 540 |
| 8 | Ladies that Leisure B | Diane  Johnson | 157 | 211 | 168 | 536 |
| 9 | Senior England Ladies B | Sandra Boswell | 161 | 190 | 165 | 516 |
| 10 | Senior England Ladies A | Kimberley Oakley | 174 | 192 | 147 | 513 |
| 11 | Golden Girls A | Julia Claxton | 170 | 159 | 182 | 511 |
| 12 | ST England Ladies A | Marsha Dalley | 192 | 142 | 169 | 503 |
| 13 | Millbrook Bombardiers A | Debbie Law | 168 | 150 | 170 | 488 |
Ladies Open B
| | | | | | | |
| --- | --- | --- | --- | --- | --- | --- |
| | Team | Bowler | 1 | 2 | 3 | Series |
| 1 | Pinheads B | Dee Parker | 169 | 191 | 190 | 550 |
| 2 | Strike it Lucky A | Hilary Cooke | 204 | 159 | 182 | 545 |
| 3 | Ladies that Leisure A | Sally-Ann Webb | 198 | 169 | 157 | 524 |
| 4 | Strike it Lucky A | Julie Johanssen | 159 | 211 | 153 | 523 |
| 5 | Ladies that Leisure B | Liz Griffin | 173 | 163 | 159 | 495 |
| 6 | Golden Girls B | Liz Gove | 179 | 145 | 167 | 491 |
| 7 | Bowling Stones  B | Lynn Coughtrie | 140 | 173 | 146 | 459 |
| 8 | Scotch Mist B | Louise Gillespie | 141 | 126 | 153 | 420 |
| 9 | Golden Girls B | Joan Taylor | 110 | 128 | 126 | 364 |
Ladies Super Seniors
| | | | | | | |
| --- | --- | --- | --- | --- | --- | --- |
| | Team | Bowler | 1 | 2 | 3 | Series |
| 1 | Senior England Ladies B | Jan Hodge | 145 | 203 | 227 | 575 |
| 2 | Ladies that Leisure A | Lynn Squibb | 173 | 232 | 164 | 569 |
| 3 | ST England Ladies B | Carole Orange | 169 | 189 | 202 | 560 |
| 4 | Strike it Lucky A | Hilary Cooke | 204 | 159 | 182 | 545 |
| 5 | Ladies that Leisure B | Diane  Johnson | 157 | 211 | 168 | 536 |
| 6 | Golden Girls A | Julia Claxton | 170 | 159 | 182 | 511 |
| 7 | Ladies that Leisure B | Liz Griffin | 173 | 163 | 159 | 495 |
| 8 | Golden Girls B | Liz Gove | 179 | 145 | 167 | 491 |
| 9 | ST England Ladies B | Sandra Simmonds | 122 | 194 | 172 | 488 |
| 10 | Millbrook Bombardiers A | Debbie Law | 168 | 150 | 170 | 488 |
| 11 | Bowling Stones A | Carol Barter | 149 | 163 | 128 | 440 |
| 12 | Golden Girls B | Joan Taylor | 110 | 128 | 126 | 364 |
Men's Open A
| | | | | | | |
| --- | --- | --- | --- | --- | --- | --- |
| | Team | Bowler | 1 | 2 | 3 | Series |
| 1 | Mrs Browns Boys B | Matt Trotter | 268 | 247 | 200 | 715 |
| 2 | Mrs Browns Boys B | Paul Cosgrove | 246 | 181 | 279 | 706 |
| 3 | Chronologically Gifted A | Colin Grose | 279 | 205 | 200 | 684 |
| 4 | Royal Flush | Neil Highgate | 213 | 199 | 255 | 667 |
| 5 | Millbrook Bombardiers B | Mike Sykes | 219 | 232 | 211 | 662 |
| 6 | On the Ball Pro Shop 1 A | Steven  Jeeves | 195 | 269 | 198 | 662 |
| 7 | Four Amigos A | Kim Johnson | 193 | 279 | 187 | 659 |
| 8 | Chronologically Gifted A | Paul Loberman | 195 | 231 | 228 | 654 |
| 9 | All 4 You A | Mark Smith | 183 | 230 | 236 | 649 |
| 10 | On the Ball Pro Shop 1 A | Steve Carnall | 217 | 206 | 223 | 646 |
| 11 | ResDev Scotland B | Alan Keddie | 169 | 245 | 227 | 641 |
| 12 | Paul Walker | Paul Walker | 192 | 213 | 233 | 638 |
| 13 | ResDev Scotland A | Bernie  Matthews | 229 | 191 | 217 | 637 |
| 14 | Bakers Boys B | Ian Hollands | 184 | 183 | 269 | 636 |
| 15 | ResDev Scotland B | Jack Smith | 238 | 181 | 213 | 632 |
| 16 | RAF Vets Phantoms A | Martin Clements | 256 | 171 | 202 | 629 |
| 17 | Highwaymen A | Sean Purcell | 191 | 244 | 189 | 624 |
| 18 | Chronologically Gifted B | Steve Thornton | 223 | 188 | 211 | 622 |
| 19 | Roundabouts A | Sukky Gill | 235 | 196 | 190 | 621 |
| 20 | Pinheads A | Gary Christopher | 192 | 244 | 182 | 618 |
| 21 | RBS Proshops B | Robert Bruce | 207 | 191 | 220 | 618 |
| 22 | Acocks Green Assassins B | Stephen  Bose | 204 | 189 | 224 | 617 |
| 23 | Bakers Boys B | Gary Baker | 204 | 200 | 213 | 617 |
| 24 | Richmond Grill A | Maurie  Phillott | 185 | 214 | 217 | 616 |
| 25 | RBS Proshops B | Steve Williams | 186 | 218 | 212 | 616 |
| 26 | Four Amigos B | Gordon Humphries | 244 | 180 | 190 | 614 |
| 27 | Millbrook Bombardiers A | Nick Longworth | 202 | 201 | 210 | 613 |
| 28 | Chronologically Gifted B | Kevin Pilley | 163 | 224 | 218 | 605 |
| 29 | North South Unite A | Garry Elliott | 191 | 232 | 180 | 603 |
| 30 | On the Ball Pro Shop 1 B | Mark  Presley | 232 | 187 | 177 | 596 |
| 31 | RAF Vets Harriers B | Andy Mercer | 221 | 170 | 204 | 595 |
| 32 | Bowling Stones B | Gav Boden | 195 | 189 | 209 | 593 |
| 33 | Strike it Lucky B | Darren Knightsbridge | 225 | 180 | 188 | 593 |
| 34 | RBS Proshops A | Lol Ellis | 203 | 201 | 189 | 593 |
| 35 | The Far Side A | Russell Scott | 201 | 191 | 196 | 588 |
| 36 | All 4 You B | Selwyn Morgan | 215 | 202 | 171 | 588 |
| 37 | North South Unite B | John Strettle | 235 | 199 | 151 | 585 |
| 38 | On The Ball 2 A | Jeff Campbell | 169 | 202 | 208 | 579 |
| 39 | Anglian Pro Shop B | Keith Hodge | 201 | 182 | 189 | 572 |
| 40 | Shipley Bowlers Club A | John Lawless | 193 | 170 | 206 | 569 |
| 41 | Mrs Browns Boys A | Geoffrey Brown | 191 | 192 | 185 | 568 |
| 42 | Pinheads A | Mark  Loughborough | 210 | 209 | 148 | 567 |
| 43 | Mrs Browns Boys A | Simon Brown | 198 | 154 | 213 | 565 |
| 44 | Acocks Green Assassins A | Cliff Greaves | 226 | 179 | 159 | 564 |
| 45 | The Far Side A | Guy Lipscomb | 159 | 228 | 176 | 563 |
| 46 | Lickey End B | Scott Dangerfield | 195 | 169 | 197 | 561 |
| 47 | Mix & Match B | Andy Preece | 165 | 181 | 214 | 560 |
| 48 | Barclays B | Ian Taylor | 168 | 185 | 203 | 556 |
| 49 | Highwaymen A | Chris Skudder | 227 | 182 | 145 | 554 |
| 50 | Simon Hogg | Simon Hogg | 179 | 163 | 211 | 553 |
| 51 | Anglian Pro Shop B | Mark Wills | 160 | 223 | 170 | 553 |
| 52 | RAF Vets Harriers A | Gary  Fraser | 186 | 192 | 173 | 551 |
| 53 | Highwaymen B | Alan Meades | 153 | 190 | 201 | 544 |
| 54 | North South Unite A | Gary Orton | 189 | 155 | 200 | 544 |
| 55 | Mix & Match B | Robert Strong | 198 | 141 | 202 | 541 |
| 56 | Four Amigos B | Anth Robson | 204 | 180 | 157 | 541 |
| 57 | Acocks Green Assassins B | William  Lee | 210 | 193 | 138 | 541 |
| 58 | On the Ball Pro Shop 1 B | Cliff Dew | 180 | 162 | 196 | 538 |
| 59 | Rock n Bowl A | Dave Bristow | 181 | 177 | 178 | 536 |
| 60 | Bakers Boys A | Ken  Iredale | 192 | 159 | 183 | 534 |
| 61 | Pinheads B | Paul Hewitt | 135 | 196 | 202 | 533 |
| 62 | All 4 You A | Simon Haigh | 169 | 160 | 203 | 532 |
| 63 | The Far Side B | Suren Johanssen | 177 | 209 | 144 | 530 |
| 64 | RAF Vets Harriers B | Brian Marks | 202 | 147 | 179 | 528 |
| 65 | RAF Vets Phantoms A | Paul Maddock | 181 | 168 | 176 | 525 |
| 66 | Shipley Bowlers Club A | Ian Kennedy | 181 | 170 | 174 | 525 |
| 67 | ResDev Scotland A | Andy Gillespie | 162 | 195 | 167 | 524 |
| 68 | North South Unite B | Ken Burton | 168 | 176 | 178 | 522 |
| 69 | All 4 You B | Garry Cooper | 157 | 191 | 171 | 519 |
| 70 | Mix & Match A | Alan  McCully | 172 | 146 | 196 | 514 |
| 71 | The Far Side B | Steven D Thornton | 145 | 191 | 167 | 503 |
| 72 | Acocks Green Assassins A | Phillip  Long | 162 | 189 | 145 | 496 |
| 73 | Highwaymen B | Chris West | 169 | 157 | 168 | 494 |
| 74 | Roundabouts B | Jamie  O'Dwyer | 133 | 191 | 162 | 486 |
| 75 | Four Amigos A | Barry Walker | 168 | 156 | 161 | 485 |
Men's Open B
| | | | | | | |
| --- | --- | --- | --- | --- | --- | --- |
| | Team | Bowler | 1 | 2 | 3 | Series |
| 1 | Anglian Pro Shop A | Steve Utting | 216 | 210 | 187 | 613 |
| 2 | Shipley Bowlers Club B | Stuart England | 184 | 191 | 236 | 611 |
| 3 | Richmond Grill B | Trevor  Birch | 175 | 213 | 216 | 604 |
| 4 | Millbrook Bombardiers B | Mike Webber | 212 | 204 | 184 | 600 |
| 5 | Mild Mannered Men B | Max Cort | 214 | 193 | 189 | 596 |
| 6 | Strike it Lucky B | Richard Parker | 217 | 157 | 207 | 581 |
| 7 | Scotch Mist A | Len Clark | 194 | 212 | 162 | 568 |
| 8 | RAF Vets Harriers A | Dave North | 212 | 172 | 179 | 563 |
| 9 | RAF Vets Phantoms B | Andy Sinclair | 192 | 152 | 218 | 562 |
| 10 | On The Ball 2 A | Brian Johnson | 191 | 170 | 200 | 561 |
| 11 | Mix & Match A | Martin  Green | 171 | 168 | 214 | 553 |
| 12 | Anglian Pro Shop A | Phil Punter | 190 | 190 | 164 | 544 |
| 13 | Royal Flush | Danny Graham | 203 | 176 | 159 | 538 |
| 14 | Mild Mannered Men A | Les Keates | 156 | 176 | 201 | 533 |
| 15 | Richmond Grill B | Paul  LeManquais | 157 | 186 | 187 | 530 |
| 16 | On The Ball 2 B | Kevin Whiting | 179 | 197 | 149 | 525 |
| 17 | Mild Mannered Men A | Dave Conner | 192 | 145 | 185 | 522 |
| 18 | Lickey End B | Tony Brittain | 168 | 190 | 164 | 522 |
| 19 | Richmond Grill A | Jim  Allan | 197 | 168 | 156 | 521 |
| 20 | Scotch Mist A | John Coughtrie | 145 | 171 | 181 | 497 |
| 21 | Mild Mannered Men B | Ian Broster | 182 | 144 | 170 | 496 |
| 22 | Rock n Bowl B | Robert Yandell | 139 | 174 | 180 | 493 |
| 23 | RAF Vets Phantoms B | Dave Greig | 160 | 167 | 162 | 489 |
| 24 | Rock n Bowl B | Phillippe Ives | 135 | 175 | 178 | 488 |
| 25 | On The Ball 2 B | Michael Rich | 153 | 125 | 195 | 473 |
| 26 | Rock n Bowl A | Dave Malpas | 149 | 141 | 159 | 449 |
| 27 | Shipley Bowlers Club B | Steve Foster | 137 | 157 | 149 | 443 |
| 28 | Scotch Mist B | Gary Harris | 126 | 159 | 144 | 429 |
Men's Super Seniors
| | | | | | | |
| --- | --- | --- | --- | --- | --- | --- |
| | Team | Bowler | 1 | 2 | 3 | Series |
| 1 | Millbrook Bombardiers B | Mike Sykes | 219 | 232 | 211 | 662 |
| 2 | Four Amigos A | Kim Johnson | 193 | 279 | 187 | 659 |
| 3 | On the Ball Pro Shop 1 A | Steve Carnall | 217 | 206 | 223 | 646 |
| 4 | Paul Walker | Paul Walker | 192 | 213 | 233 | 638 |
| 5 | ResDev Scotland B | Jack Smith | 238 | 181 | 213 | 632 |
| 6 | RAF Vets Phantoms A | Martin Clements | 256 | 171 | 202 | 629 |
| 7 | Richmond Grill A | Maurie  Phillott | 185 | 214 | 217 | 616 |
| 8 | Shipley Bowlers Club B | Stuart England | 184 | 191 | 236 | 611 |
| 9 | Richmond Grill B | Trevor  Birch | 175 | 213 | 216 | 604 |
| 10 | Lickey End A | Steve Donowski | 213 | 212 | 178 | 603 |
| 11 | Millbrook Bombardiers B | Mike Webber | 212 | 204 | 184 | 600 |
| 12 | RAF Vets Harriers B | Andy Mercer | 221 | 170 | 204 | 595 |
| 13 | RBS Proshops A | Lol Ellis | 203 | 201 | 189 | 593 |
| 14 | The Far Side A | Russell Scott | 201 | 191 | 196 | 588 |
| 15 | North South Unite B | John Strettle | 235 | 199 | 151 | 585 |
| 16 | Bakers Boys A | Dave Rawding | 190 | 183 | 211 | 584 |
| 17 | Lickey End A | Jeff Gilbert | 178 | 195 | 205 | 578 |
| 18 | Anglian Pro Shop B | Keith Hodge | 201 | 182 | 189 | 572 |
| 19 | Shipley Bowlers Club A | John Lawless | 193 | 170 | 206 | 569 |
| 20 | Mrs Browns Boys A | Geoffrey Brown | 191 | 192 | 185 | 568 |
| 21 | Scotch Mist A | Len Clark | 194 | 212 | 162 | 568 |
| 22 | Barclays B | Mike Bergquist | 190 | 162 | 214 | 566 |
| 23 | The Far Side A | Guy Lipscomb | 159 | 228 | 176 | 563 |
| 24 | Highwaymen A | Chris Skudder | 227 | 182 | 145 | 554 |
| 25 | Barclays A | Tony  Imren | 173 | 202 | 172 | 547 |
| 26 | Roundabouts B | Steve  Giddens | 176 | 173 | 195 | 544 |
| 27 | Anglian Pro Shop A | Phil Punter | 190 | 190 | 164 | 544 |
| 28 | On the Ball Pro Shop 1 B | Cliff Dew | 180 | 162 | 196 | 538 |
| 29 | Rock n Bowl A | Dave Bristow | 181 | 177 | 178 | 536 |
| 30 | Bakers Boys A | Ken  Iredale | 192 | 159 | 183 | 534 |
| 31 | Richmond Grill B | Paul  LeManquais | 157 | 186 | 187 | 530 |
| 32 | Shipley Bowlers Club A | Ian Kennedy | 181 | 170 | 174 | 525 |
| 33 | North South Unite B | Ken Burton | 168 | 176 | 178 | 522 |
| 34 | Richmond Grill A | Jim  Allan | 197 | 168 | 156 | 521 |
| 35 | Bowling Stones A | Les Taylor | 198 | 129 | 189 | 516 |
| 36 | Barclays A | Chris Harris | 192 | 168 | 148 | 508 |
| 37 | Rock n Bowl B | Robert Yandell | 139 | 174 | 180 | 493 |
| 38 | Rock n Bowl B | Phillippe Ives | 135 | 175 | 178 | 488 |
| 39 | Roundabouts A | Ray  Lay | 113 | 179 | 166 | 458 |
| 40 | Shipley Bowlers Club B | Steve Foster | 137 | 157 | 149 | 443 |
Doubles
Ladies Open A
| | | | | | |
| --- | --- | --- | --- | --- | --- |
| | Team | 1 | 2 | 3 | Series |
| 1 | Senior England Ladies A | 423 | 367 | 369 | 1159 |
| 2 | ST England Ladies A | 381 | 374 | 359 | 1114 |
| 3 | Ladies that Leisure B | 380 | 325 | 318 | 1023 |
| 4 | Ladies that Leisure A | 323 | 311 | 319 | 953 |
| 5 | Golden Girls A | 317 | 277 | 330 | 924 |
Ladies Open B
| | | | | | |
| --- | --- | --- | --- | --- | --- |
| | Team | 1 | 2 | 3 | Series |
| 1 | Senior England Ladies B | 349 | 345 | 390 | 1084 |
| 2 | Strike it Lucky A | 293 | 285 | 301 | 879 |
| 3 | Golden Girls B | 281 | 259 | 282 | 822 |
Ladies Super Seniors
| | | | | | |
| --- | --- | --- | --- | --- | --- |
| | Team | 1 | 2 | 3 | Series |
| 1 | ST England Ladies B | 347 | 372 | 330 | 1049 |
| 2 | Ladies that Leisure B | 380 | 325 | 318 | 1023 |
| 3 | Golden Girls B | 281 | 259 | 282 | 822 |
Men's Open A
| | | | | | |
| --- | --- | --- | --- | --- | --- |
| | Team | 1 | 2 | 3 | Series |
| 1 | On the Ball Pro Shop 1 A | 472 | 453 | 522 | 1447 |
| 2 | On the Ball Pro Shop 1 B | 419 | 494 | 458 | 1371 |
| 3 | ResDev Scotland B | 433 | 450 | 455 | 1338 |
| 4 | Mrs Browns Boys B | 402 | 397 | 518 | 1317 |
| 5 | The Far Side A | 432 | 399 | 472 | 1303 |
| 6 | Four Amigos A | 360 | 446 | 460 | 1266 |
| 7 | Shipley Bowlers Club A | 392 | 458 | 409 | 1259 |
| 8 | All 4 You A | 448 | 413 | 395 | 1256 |
| 9 | North South Unite A | 423 | 402 | 420 | 1245 |
| 10 | Chronologically Gifted B | 401 | 397 | 429 | 1227 |
| 11 | All 4 You B | 382 | 386 | 456 | 1224 |
| 12 | RBS Proshops B | 463 | 328 | 430 | 1221 |
| 13 | Chronologically Gifted A | 382 | 452 | 385 | 1219 |
| 14 | ResDev Scotland A | 392 | 390 | 421 | 1203 |
| 15 | North South Unite B | 411 | 373 | 412 | 1196 |
| 16 | RAF Vets Phantoms A | 404 | 405 | 366 | 1175 |
| 17 | Bakers Boys B | 297 | 447 | 421 | 1165 |
| 18 | Pinheads A | 368 | 420 | 373 | 1161 |
| 19 | RBS Proshops A | 387 | 350 | 419 | 1156 |
| 20 | The Far Side B | 317 | 450 | 379 | 1146 |
| 21 | Roundabouts A | 377 | 404 | 364 | 1145 |
| 22 | Acocks Green Assassins A | 392 | 350 | 402 | 1144 |
| 23 | RAF Vets Harriers B | 390 | 375 | 377 | 1142 |
| 24 | Strike it Lucky B | 399 | 380 | 359 | 1138 |
| 25 | Mix & Match A | 365 | 394 | 377 | 1136 |
| 26 | Anglian Pro Shop B | 385 | 328 | 417 | 1130 |
| 27 | Highwaymen B | 373 | 384 | 372 | 1129 |
| 28 | Mix & Match B | 359 | 405 | 356 | 1120 |
| 29 | RAF Vets Harriers A | 378 | 342 | 398 | 1118 |
| 30 | Royal Flush | 319 | 339 | 451 | 1109 |
| 31 | Lickey End B | 408 | 336 | 349 | 1093 |
| 32 | On The Ball 2 A | 377 | 374 | 325 | 1076 |
| 33 | Mrs Browns Boys A | 365 | 311 | 378 | 1054 |
| 34 | Acocks Green Assassins B | 378 | 321 | 340 | 1039 |
| 35 | Four Amigos B | 323 | 334 | 346 | 1003 |
| 36 | Highwaymen A | 310 | 302 | 381 | 993 |
| 37 | Roundabouts B | 311 | 372 | 270 | 953 |
Men's Open B
| | | | | | |
| --- | --- | --- | --- | --- | --- |
| | Team | 1 | 2 | 3 | Series |
| 1 | RAF Vets Phantoms B | 395 | 417 | 391 | 1203 |
| 2 | Mild Mannered Men B | 365 | 384 | 437 | 1186 |
| 3 | Richmond Grill B | 428 | 396 | 355 | 1179 |
| 4 | Anglian Pro Shop A | 337 | 393 | 411 | 1141 |
| 5 | Rock n Bowl A | 365 | 329 | 429 | 1123 |
| 6 | On The Ball 2 B | 312 | 384 | 366 | 1062 |
| 7 | Millbrook Bombardiers A | 374 | 325 | 350 | 1049 |
| 8 | Scotch Mist A | 345 | 323 | 355 | 1023 |
| 9 | Richmond Grill A | 343 | 341 | 339 | 1023 |
| 10 | Pinheads B | 316 | 324 | 378 | 1018 |
| 11 | Barclays B | 278 | 385 | 351 | 1014 |
| 12 | Mild Mannered Men A | 332 | 328 | 351 | 1011 |
| 13 | Rock n Bowl B | 324 | 319 | 329 | 972 |
| 14 | Bowling Stones B | 300 | 312 | 342 | 954 |
| 15 | Shipley Bowlers Club B | 313 | 327 | 288 | 928 |
| 16 | Scotch Mist B | 291 | 274 | 316 | 881 |
| 17 | Millbrook Bombardiers B | 183 | 236 | 199 | 618 |
Men's Super Seniors
| | | | | | |
| --- | --- | --- | --- | --- | --- |
| | Team | 1 | 2 | 3 | Series |
| 1 | The Far Side A | 432 | 399 | 472 | 1303 |
| 2 | Shipley Bowlers Club A | 392 | 458 | 409 | 1259 |
| 3 | North South Unite B | 411 | 373 | 412 | 1196 |
| 4 | Millbrook Bombardiers B | 409 | 416 | 365 | 1190 |
| 5 | Richmond Grill B | 428 | 396 | 355 | 1179 |
| 6 | Bakers Boys A | 353 | 383 | 416 | 1152 |
| 7 | Barclays A | 372 | 374 | 392 | 1138 |
| 8 | Lickey End A | 402 | 351 | 346 | 1099 |
| 9 | Bowling Stones A | 381 | 339 | 354 | 1074 |
| 10 | Richmond Grill A | 343 | 341 | 339 | 1023 |
| 11 | Rock n Bowl B | 324 | 319 | 329 | 972 |
Team
Ladies Open A
| | | | | | |
| --- | --- | --- | --- | --- | --- |
| | Team | 1 | 2 | 3 | Series |
| 1 | Senior England Ladies | 837 | 716 | 763 | 2316 |
| 2 | ST England Ladies | 704 | 767 | 705 | 2176 |
| 3 | Ladies that Leisure | 685 | 661 | 658 | 2004 |
Ladies Open B
| | | | | | |
| --- | --- | --- | --- | --- | --- |
| | Team | 1 | 2 | 3 | Series |
| 1 | Golden Girls | 568 | 637 | 639 | 1844 |
Ladies Super Seniors
None complete
Men's Open A
| | | | | | |
| --- | --- | --- | --- | --- | --- |
| | Team | 1 | 2 | 3 | Series |
| 1 | On the Ball Pro Shop 1 | 823 | 1001 | 812 | 2636 |
| 2 | Mrs Brown's Boys | 856 | 818 | 805 | 2479 |
| 3 | The Far Side | 817 | 906 | 755 | 2478 |
| 4 | Bakers Boys | 853 | 866 | 737 | 2456 |
| 5 | All 4 You | 783 | 781 | 826 | 2390 |
| 6 | Four Amigos | 767 | 838 | 771 | 2376 |
| 7 | Highwaymen | 821 | 767 | 773 | 2361 |
| 8 | Chronologically Gifted | 688 | 804 | 816 | 2308 |
| 9 | RBS Proshops | 746 | 815 | 734 | 2295 |
| 10 | RAF Vets Harriers | 686 | 767 | 833 | 2286 |
| 11 | Roundabouts | 833 | 701 | 745 | 2279 |
| 12 | RAF Vets Phantoms | 764 | 756 | 726 | 2246 |
| 13 | ResDev Scotland | 730 | 744 | 766 | 2240 |
| 14 | Lickey End | 708 | 753 | 756 | 2217 |
| 15 | Anglian Pro Shop | 691 | 703 | 802 | 2196 |
| 16 | Acocks Green Assassins | 744 | 750 | 700 | 2194 |
| 17 | Pinheads | 661 | 769 | 729 | 2159 |
| 18 | Mix & Match | 693 | 736 | 675 | 2104 |
| 19 | North South Unite | 644 | 694 | 739 | 2077 |
Men's Open B
| | | | | | |
| --- | --- | --- | --- | --- | --- |
| | Team | 1 | 2 | 3 | Series |
| 1 | Richmond Grill | 722 | 710 | 784 | 2216 |
| 2 | Strike it Lucky | 672 | 667 | 873 | 2212 |
| 3 | On The Ball 2 | 754 | 783 | 668 | 2205 |
| 4 | Mild Mannered Men | 737 | 715 | 750 | 2202 |
| 5 | Shipley Bowlers Club | 678 | 736 | 757 | 2171 |
| 6 | Barclays | 668 | 701 | 756 | 2125 |
| 7 | Millbrook Bombardiers | 664 | 719 | 714 | 2097 |
| 8 | Rock n Bowl | 563 | 736 | 754 | 2053 |
| 9 | Bowling Stones | 754 | 662 | 631 | 2047 |
| 10 | Scotch Mist | 746 | 623 | 652 | 2021 |
| 11 | Royal Flush | 334 | 408 | 373 | 1115 |
Men's Super Seniors
| | | | | | |
| --- | --- | --- | --- | --- | --- |
| | Team | 1 | 2 | 3 | Series |
| 1 | Richmond Grill | 722 | 710 | 784 | 2216 |
All Events
Ladies Open A
| | | | | | |
| --- | --- | --- | --- | --- | --- |
| | Bowler | Singles | Doubles | Team | Total |
| 1 | Kimberley Oakley | 513 | 609 | 624 | 1746 |
| 2 | Jan Hodge | 575 | 574 | 592 | 1741 |
| 3 | Angie Brown | 570 | 584 | 528 | 1682 |
| 4 | Lynne Walker | 540 | 584 | 547 | 1671 |
| 5 | Gaye McCully | 559 | 550 | 554 | 1663 |
| 6 | Carole Orange | 560 | 536 | 536 | 1632 |
| 7 | Lynn Squibb | 569 | 496 | 540 | 1605 |
| 8 | Marsha Dalley | 503 | 530 | 571 | 1604 |
| 9 | Diane  Johnson | 536 | 537 | 513 | 1586 |
| 10 | Sandra Boswell | 516 | 510 | 546 | 1572 |
| 11 | Anna Yang | 548 | 476 | 543 | 1567 |
| 12 | Debbie Law | 488 | 465 | 465 | 1418 |
| 13 | Julia Claxton | 511 | 448 | 449 | 1408 |
Ladies Open B
| | | | | | |
| --- | --- | --- | --- | --- | --- |
| | Bowler | Singles | Doubles | Team | Total |
| 1 | Dee Parker | 550 | 467 | 529 | 1546 |
| 2 | Hilary Cooke | 545 | 468 | 481 | 1494 |
| 3 | Sally-Ann Webb | 524 | 457 | 480 | 1461 |
| 4 | Liz Griffin | 495 | 486 | 471 | 1452 |
| 5 | Julie Johanssen | 523 | 411 | 501 | 1435 |
| 6 | Liz Gove | 491 | 443 | 482 | 1416 |
| 7 | Louise Gillespie | 420 | 433 | 513 | 1366 |
| 8 | Lynn Coughtrie | 459 | 437 | 389 | 1285 |
| 9 | Joan Taylor | 364 | 379 | 370 | 1113 |
Ladies Super Seniors
| | | | | | |
| --- | --- | --- | --- | --- | --- |
| | Bowler | Singles | Doubles | Team | Total |
| 1 | Jan Hodge | 575 | 574 | 592 | 1741 |
| 2 | Carole Orange | 560 | 536 | 536 | 1632 |
| 3 | Lynn Squibb | 569 | 496 | 540 | 1605 |
| 4 | Diane  Johnson | 536 | 537 | 513 | 1586 |
| 5 | Sandra Simmonds | 488 | 513 | 541 | 1542 |
| 6 | Hilary Cooke | 545 | 468 | 481 | 1494 |
| 7 | Liz Griffin | 495 | 486 | 471 | 1452 |
| 8 | Debbie Law | 488 | 465 | 465 | 1418 |
| 9 | Liz Gove | 491 | 443 | 482 | 1416 |
| 10 | Julia Claxton | 511 | 448 | 449 | 1408 |
| 11 | Joan Taylor | 364 | 379 | 370 | 1113 |
Men's Open A
| | | | | | |
| --- | --- | --- | --- | --- | --- |
| | Bowler | Singles | Doubles | Team | Total |
| 1 | Steven  Jeeves | 662 | 729 | 769 | 2160 |
| 2 | Matt Trotter | 715 | 693 | 625 | 2033 |
| 3 | Paul Cosgrove | 706 | 624 | 662 | 1992 |
| 4 | Cliff Dew | 538 | 724 | 716 | 1978 |
| 5 | Steve Carnall | 646 | 718 | 607 | 1971 |
| 6 | Mark Smith | 649 | 682 | 638 | 1969 |
| 7 | Ian Hollands | 636 | 664 | 658 | 1958 |
| 8 | Neil Highgate | 667 | 650 | 638 | 1955 |
| 9 | Kim Johnson | 659 | 637 | 630 | 1926 |
| 10 | Bernie  Matthews | 637 | 617 | 659 | 1913 |
| 11 | Darren Knightsbridge | 593 | 639 | 664 | 1896 |
| 12 | Steve Thornton | 622 | 614 | 656 | 1892 |
| 13 | Sukky Gill | 621 | 634 | 632 | 1887 |
| 14 | Jack Smith | 632 | 677 | 577 | 1886 |
| 15 | Robert Bruce | 618 | 641 | 618 | 1877 |
| 16 | Paul Loberman | 654 | 626 | 583 | 1863 |
| 17 | Mike Sykes | 662 | 618 | 578 | 1858 |
| 18 | Russell Scott | 588 | 658 | 610 | 1856 |
| 19 | Guy Lipscomb | 563 | 645 | 647 | 1855 |
| 20 | Alan Keddie | 641 | 661 | 528 | 1830 |
| 21 | Gary Baker | 617 | 501 | 712 | 1830 |
| 22 | Ian Kennedy | 525 | 725 | 570 | 1820 |
| 23 | Cliff Greaves | 564 | 656 | 596 | 1816 |
| 24 | Steve Williams | 616 | 580 | 612 | 1808 |
| 25 | Colin Grose | 684 | 593 | 529 | 1806 |
| 26 | Gordon Humphries | 614 | 518 | 664 | 1796 |
| 27 | Mark  Presley | 596 | 647 | 544 | 1787 |
| 28 | Sean Purcell | 624 | 547 | 613 | 1784 |
| 29 | Martin Clements | 629 | 620 | 533 | 1782 |
| 30 | Mark  Loughborough | 567 | 577 | 616 | 1760 |
| 31 | Selwyn Morgan | 588 | 564 | 607 | 1759 |
| 32 | Kevin Pilley | 605 | 613 | 540 | 1758 |
| 33 | Garry Elliott | 603 | 665 | 488 | 1756 |
| 34 | Gav Boden | 593 | 517 | 639 | 1749 |
| 35 | Stephen  Bose | 617 | 569 | 557 | 1743 |
| 36 | Steven D Thornton | 503 | 626 | 612 | 1741 |
| 37 | Alan Meades | 544 | 537 | 655 | 1736 |
| 38 | Gary Christopher | 618 | 584 | 532 | 1734 |
| 39 | Jeff Campbell | 579 | 516 | 636 | 1731 |
| 40 | Maurie  Phillott | 616 | 543 | 571 | 1730 |
| 41 | Garry Cooper | 519 | 660 | 550 | 1729 |
| 42 | Simon Brown | 565 | 502 | 654 | 1721 |
| 43 | Nick Longworth | 613 | 584 | 522 | 1719 |
| 44 | John Strettle | 585 | 624 | 506 | 1715 |
| 45 | John Lawless | 569 | 534 | 599 | 1702 |
| 46 | Simon Haigh | 532 | 574 | 595 | 1701 |
| 47 | Mark Wills | 553 | 560 | 579 | 1692 |
| 48 | Andy Mercer | 595 | 552 | 541 | 1688 |
| 49 | Barry Walker | 485 | 629 | 571 | 1685 |
| 50 | Lol Ellis | 593 | 572 | 518 | 1683 |
| 51 | Gary Orton | 544 | 580 | 554 | 1678 |
| 52 | Suren Johanssen | 530 | 520 | 609 | 1659 |
| 53 | Geoffrey Brown | 568 | 552 | 538 | 1658 |
| 54 | Paul Maddock | 525 | 555 | 576 | 1656 |
| 55 | Brian Marks | 528 | 590 | 537 | 1655 |
| 56 | Keith Hodge | 572 | 570 | 511 | 1653 |
| 57 | Scott Dangerfield | 561 | 526 | 560 | 1647 |
| 58 | Andy Preece | 560 | 560 | 525 | 1645 |
| 59 | Chris West | 494 | 592 | 557 | 1643 |
| 60 | Ken  Iredale | 534 | 585 | 522 | 1641 |
| 61 | Gary  Fraser | 551 | 522 | 567 | 1640 |
| 62 | Ken Burton | 522 | 572 | 529 | 1623 |
| 63 | Alan  McCully | 514 | 592 | 511 | 1617 |
| 64 | Robert Strong | 541 | 560 | 514 | 1615 |
| 65 | Andy Gillespie | 524 | 586 | 476 | 1586 |
| 66 | William  Lee | 541 | 470 | 569 | 1580 |
| 67 | Paul Hewitt | 533 | 551 | 482 | 1566 |
| 68 | Anth Robson | 541 | 485 | 511 | 1537 |
| 69 | Chris Skudder | 554 | 446 | 536 | 1536 |
| 70 | Phillip  Long | 496 | 488 | 472 | 1456 |
| 71 | Jamie  O'Dwyer | 486 | 444 | 512 | 1442 |
Men's Open B
| | | | | | |
| --- | --- | --- | --- | --- | --- |
| | Bowler | Singles | Doubles | Team | Total |
| 1 | Max Cort | 596 | 573 | 633 | 1802 |
| 2 | Dave North | 563 | 596 | 641 | 1800 |
| 3 | Trevor  Birch | 604 | 571 | 585 | 1760 |
| 4 | Andy Sinclair | 562 | 621 | 540 | 1723 |
| 5 | Phil Punter | 544 | 613 | 548 | 1705 |
| 6 | Mike Webber | 600 | 572 | 532 | 1704 |
| 7 | Steve Utting | 613 | 528 | 558 | 1699 |
| 8 | Paul  LeManquais | 530 | 608 | 552 | 1690 |
| 9 | Len Clark | 568 | 588 | 519 | 1675 |
| 10 | Dave Greig | 489 | 582 | 597 | 1668 |
| 11 | Martin  Green | 553 | 544 | 554 | 1651 |
| 12 | Kevin Whiting | 525 | 557 | 569 | 1651 |
| 13 | Richard Parker | 581 | 499 | 566 | 1646 |
| 14 | Brian Johnson | 561 | 560 | 514 | 1635 |
| 15 | Tony Brittain | 522 | 567 | 544 | 1633 |
| 16 | Les Keates | 533 | 543 | 547 | 1623 |
| 17 | Ian Broster | 496 | 613 | 510 | 1619 |
| 18 | Stuart England | 611 | 469 | 519 | 1599 |
| 19 | Phillippe Ives | 488 | 474 | 571 | 1533 |
| 20 | Jim  Allan | 521 | 480 | 508 | 1509 |
| 21 | Dave Conner | 522 | 468 | 512 | 1502 |
| 22 | John Coughtrie | 497 | 435 | 553 | 1485 |
| 23 | Dave Malpas | 449 | 534 | 497 | 1480 |
| 24 | Danny Graham | 538 | 459 | 477 | 1474 |
| 25 | Michael Rich | 473 | 505 | 486 | 1464 |
| 26 | Robert Yandell | 493 | 498 | 426 | 1417 |
| 27 | Steve Foster | 443 | 459 | 483 | 1385 |
| 28 | Gary Harris | 429 | 448 | 436 | 1313 |
Men's Super Seniors
| | | | | | |
| --- | --- | --- | --- | --- | --- |
| | Bowler | Singles | Doubles | Team | Total |
| 1 | Steve Carnall | 646 | 718 | 607 | 1971 |
| 2 | Kim Johnson | 659 | 637 | 630 | 1926 |
| 3 | Jack Smith | 632 | 677 | 577 | 1886 |
| 4 | Mike Sykes | 662 | 618 | 578 | 1858 |
| 5 | Russell Scott | 588 | 658 | 610 | 1856 |
| 6 | Guy Lipscomb | 563 | 645 | 647 | 1855 |
| 7 | Ian Kennedy | 525 | 725 | 570 | 1820 |
| 8 | Martin Clements | 629 | 620 | 533 | 1782 |
| 9 | Trevor  Birch | 604 | 571 | 585 | 1760 |
| 10 | Steve Donowski | 603 | 558 | 576 | 1737 |
| 11 | Maurie  Phillott | 616 | 543 | 571 | 1730 |
| 12 | John Strettle | 585 | 624 | 506 | 1715 |
| 13 | Dave Rawding | 584 | 567 | 564 | 1715 |
| 14 | Phil Punter | 544 | 613 | 548 | 1705 |
| 15 | Mike Webber | 600 | 572 | 532 | 1704 |
| 16 | John Lawless | 569 | 534 | 599 | 1702 |
| 17 | Paul  LeManquais | 530 | 608 | 552 | 1690 |
| 18 | Andy Mercer | 595 | 552 | 541 | 1688 |
| 19 | Chris Harris | 508 | 611 | 567 | 1686 |
| 20 | Dave Bristow | 536 | 589 | 559 | 1684 |
| 21 | Lol Ellis | 593 | 572 | 518 | 1683 |
| 22 | Len Clark | 568 | 588 | 519 | 1675 |
| 23 | Tony  Imren | 547 | 527 | 584 | 1658 |
| 24 | Steve  Giddens | 544 | 509 | 605 | 1658 |
| 25 | Geoffrey Brown | 568 | 552 | 538 | 1658 |
| 26 | Jeff Gilbert | 578 | 541 | 537 | 1656 |
| 27 | Keith Hodge | 572 | 570 | 511 | 1653 |
| 28 | Ken  Iredale | 534 | 585 | 522 | 1641 |
| 29 | Les Taylor | 516 | 598 | 511 | 1625 |
| 30 | Ken Burton | 522 | 572 | 529 | 1623 |
| 31 | Mike Bergquist | 566 | 509 | 508 | 1583 |
| 32 | Chris Skudder | 554 | 446 | 536 | 1536 |
| 33 | Phillippe Ives | 488 | 474 | 571 | 1533 |
| 34 | Ian Taylor | 556 | 505 | 466 | 1527 |
| 35 | Jim  Allan | 521 | 480 | 508 | 1509 |
| 36 | Ray  Lay | 458 | 511 | 530 | 1499 |
| 37 | Robert Yandell | 493 | 498 | 426 | 1417 |
| 38 | Steve Foster | 443 | 459 | 483 | 1385 |
Event History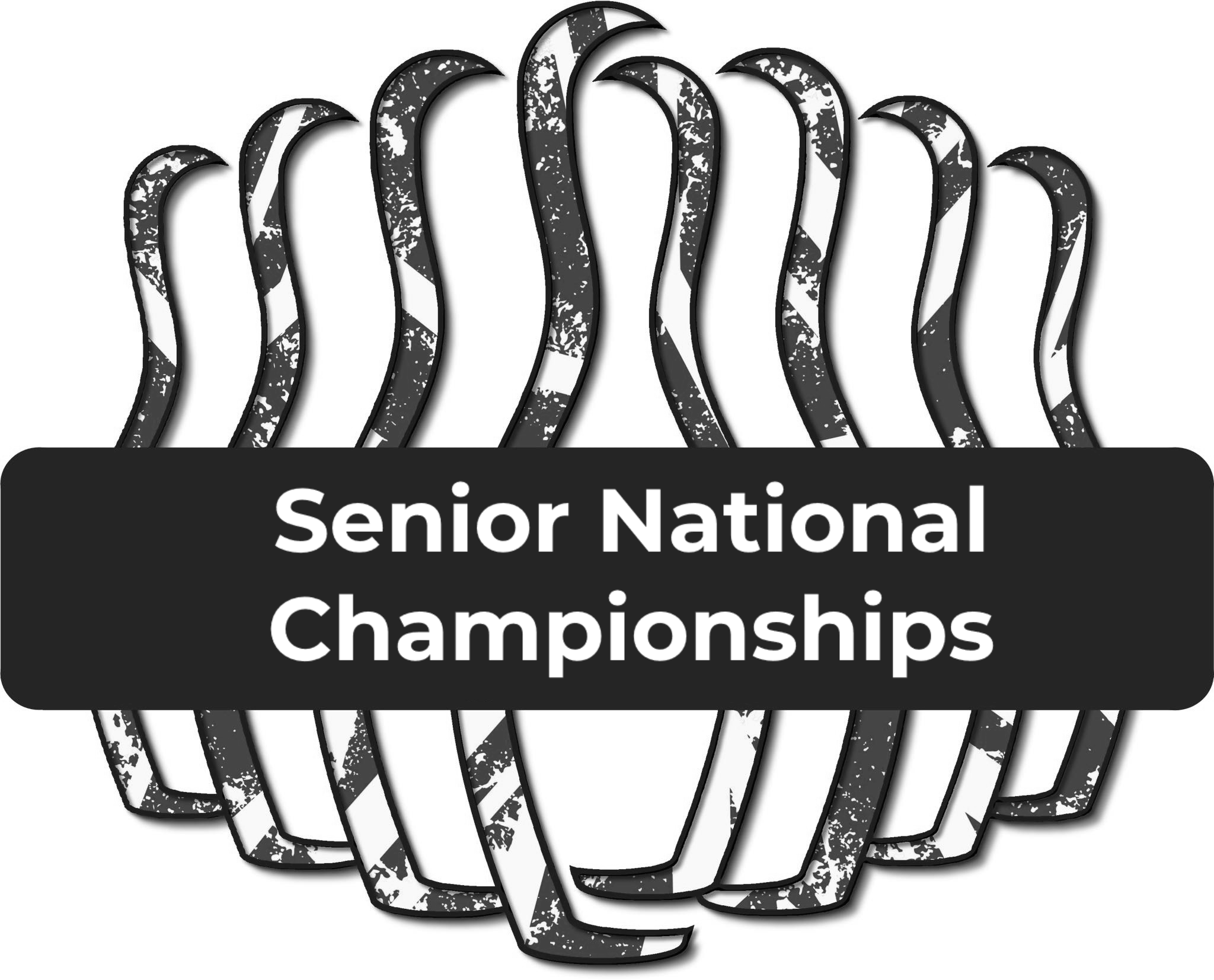 2016 Nuneaton
Singles – Bernie Matthews and Angie Brown
All Events – Cliff Dew and Angie Brown
2017 Norwich
Singles – Steven Jeeves and Margaret Snow
All Events – Steven Jeeves and Jan Hodge
2018 Airport
Singles – Simon Brown and Kim Oakley
All Events – Simon Brown and Kim Oakley
2019 Sunderland
Singles – Simon Brown and Kim Oakley
All Events – Alan Keddie and Kim Oakley