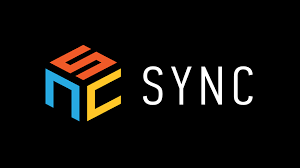 MUSKEGON, Mich., January 28, 2022 – Brunswick Bowling Products' Sync center operating system has introduced Charity Round Up, a new feature developed in collaboration with center proprietors.
"Many Sync centers are experiencing a strong recovery, with average traffic up 16% from 2019," said Scott Meier, global product manager – scoring, POS and cloud. "Bowling center proprietors have always been among the most generous business owners around, and many are interested in sharing some of their good fortune."
Development of the new feature was prompted by John LaSpina and David Kellerman, chairman and member, respectively, of the Bowlers to Veterans Link (BVL) board of directors. BVL is a nonprofit whose mission is "to brighten the lives of America's veterans and active-duty men and women through recreational and therapeutic programs and services." LaSpina, president of Maple Family Bowling Centers in New York, and Kellerman, co-owner of Mel's Lone Star Lanes in Georgetown, Texas, approached Meier looking for an easier way to facilitate fundraising for BVL and other organizations.
"Bowling proprietors are fundraising all the time," said Meier. "John and David noted that other retailers offer the option to round up a bill for charity and that they hoped to see Sync include a similar option."
John LaSpina tested an early version of the feature around Veteran's Day, one of BVL's busiest fundraising periods, and provided his feedback on the interface design and functionality. Brunswick helped BVL produce digital marketing to promote the organization and its work.
"Customers want to relate to brands whose mission is greater than simply business," said LaSpina. "Sync's Round Up allows our guests to feel good and make a positive impact toward our veterans simply by making a purchase. We are grateful to Brunswick Bowling for helping us brighten veterans' lives each and every day!"
Meier says the input helped Brunswick designers refine the design and make it more user-friendly.
"We always develop the best solutions when we collaborate with proprietors," said Scott Meier.
Charity Round Up is very easy to use: the center simply creates an account for a given organization within Sync and enables Charity Round Up for future transactions. When a customer is cashing out a transaction, they are provided the option of rounding up their purchase (and, if desired, including an additional donation). The rounded-up portion and any donation is placed in the organization's account. At the end of the fundraising period, the Sync user simply confirms the balance in the account and writes a check to the organization.
For more information about the Sync collection of business solutions, visit brunswickbowling.com/bowling-centers. Learn more about Bowlers to Veterans Link at its website, www.bvl.org.