Mediterranean Bowling Championship 2021 at the Escape Factory, Moussy le Neuf, France
The idea of creating the Mediterranean Games came about in 1997 during the European Championship that was being held in Nottingham, England
Mediterranean countries share a lot of history, traditions and culture and a sport event is always an opportunity to enforce good relations. For this reason, Roni Ashkenazi from Israel, Roger Cristofidis from Cyprus, Niko Papadimitriou from Greece, and Julian Pace Bonello from Malta came up with the idea of uniting all Mediterranean federations in one Bowling event.
During the 2015 edition of the Mediterranean Challenge Cup in Greece, the decision was taken change the name to The Mediterranean Bowling Championships or MBC. This decision was taken with intention to formalize many aspects of the event.
WATCH LIVE — WATCH LIVE — WATCH LIVE
Singles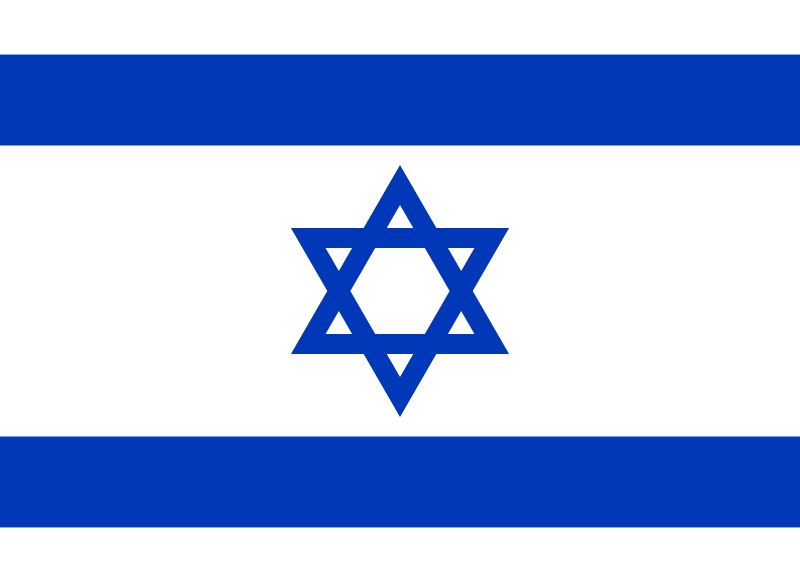 Play got underway on Tuesday with the singles and first up were the women. Six games later we had our medalists as Tali Itzhak Abdu took Gold with 1315 and Georgia Sagona from Greece in Silver with 1273 as Alexandra Lopes D'Andrade from France took Bronze with 1231 and just a pin ahead on an unlucky Melania Rossi from Italy with 1230.


Next up were the men and it soon became apparent that nobody was going to catch Italian Walter Alessandro Santu as he blasted games of 279,256,276,235,238 and 183 for 1467 to take the Gold in some style.
The chase was on for the other two medals and five players all close to grabbing one. At the end it was Konstantinos Kitsos taking silver with 1266  and 200 pins behind Gold and Portugal's Paulo Lopes taking Bronze with 1263 and first ever MBC medal for the country.
Doubles

The men were first up on Wednesday for the doubles and Italy starting where they left off as Walter Alessandro Santu was amazing again and this time with 1436. Team mate Tommaso Radi adding 1298 and a team score of 2734 taking the Gold medal by almost 100 pins. Silver going to France with 2638 and Spain taking Bronze with 2560.

The women returned for action in the afternoon and joy for Italy as they lead after three games with 1246 ahead of Malta in second with 1238 and France third with 1238. Three games later it was the same positions and Italy made it two Golds in a day. Roberta Ferina with 1233 and Melania Rossi with 1223 for 2456 overall. Malta ending with 2443 and France two pins behind on 2441.
Mixed doubles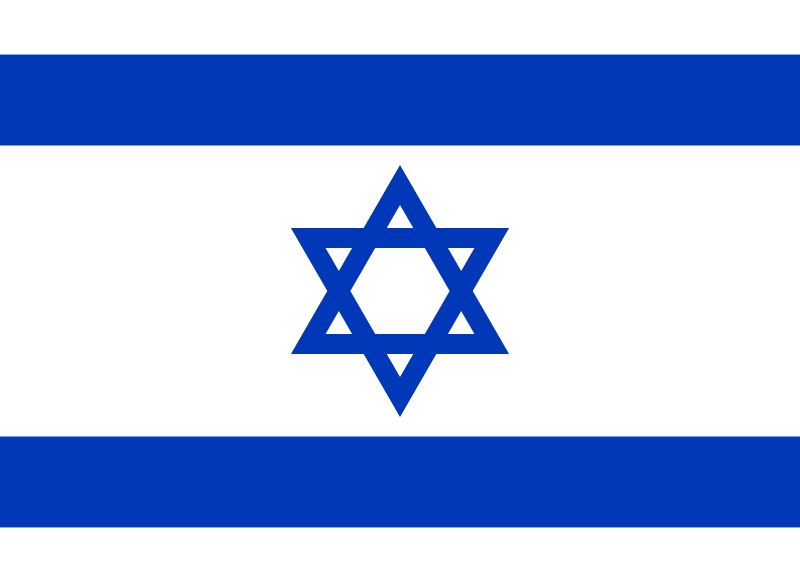 Two squads to find the medals and staking an early claim in squad one were Israel (Tali Itzhak Abdu & Netanel Shimon Volpertin) in pole position with 2666 followed by Greece in second with 2632 and Malta in third with 2526. After the next block the result was the same and no one could pass Israel on 2666 as they added new records also for 1 game(536), 3 games (1416) and 6 games (2666). France holding silver with 2647 and Greece grabbing Bronze with 2632.
Team

Friday saw the bowlers return to the lanes for the team event and Gold went to the home nation with 5078 by the closest of margins as Slovenia took the Silver medal with 5077 and just a pin behind. Bronze going to Italy with 5065.
---
MBC 2021 – Results
Team
Teams
1.
FRANCE
FRA
812
851
776
849
877
913
24
5078
5078
2.
SLOVENIE
SLO
908
775
836
892
860
806
24
5077
5077
3.
ITALIE
ITA
831
827
808
832
871
896
24
5065
5065
4.
ESPAGNE
ESP
811
874
767
794
838
795
24
4879
4879
5.
GRECE
GRC
821
806
734
786
807
871
24
4825
4825
6.
MALTA
MLT
725
804
853
784
770
784
24
4720
4720
7.
TURKIE
TUR
727
885
753
770
788
759
24
4682
4682
8.
CHYPRE
CYP
739
801
758
790
841
734
24
4663
4663
9.
ISRAEL
ISR
657
710
788
811
735
747
24
4448
4448
10.
CROATIE
CRO
720
770
746
719
836
653
24
4444
4444
11.
PORTUGAL
POR
707
677
721
767
746
689
24
4307
4307
12.
KOSOVO
KOS
733
733
648
623
665
702
24
4104
4104
13.
GIBRALTAR
GIB
455
499
487
432
428
462
18
2763
2763
14.
SAN MARIN
SMR
384
408
391
381
337
443
12
2344
2344
Mixed Doubles
Classement DOUBLES MIXTE
1.
ISRAEL
ISR
438
534
444
470
426
354
12
2666
2666
2.
FRANCE
FRA
413
471
420
451
458
434
12
2647
2647
3.
GRECE
GRC
392
517
433
446
434
410
12
2632
2632
4.
MALTA
MLT
423
388
470
439
405
401
12
2526
2526
5.
GRECE
GRC
446
490
441
345
401
385
12
2508
2508
6.
FRANCE
FRA
413
321
435
383
444
474
12
2470
2470
7.
TURKIE
TUR
480
436
384
394
407
360
12
2461
2461
8.
SLOVENIE
SLO
383
364
463
405
397
438
12
2450
2450
9.
ESPAGNE
ESP
418
394
389
432
390
424
12
2447
2447
10.
CHYPRE
CYP
383
425
389
411
428
409
12
2445
2445
11.
ITALIE
ITA
449
368
415
453
367
393
12
2445
2445
12.
TURKIE
TUR
402
429
474
386
325
396
12
2412
2412
13.
MALTA
MLT
407
459
345
387
434
354
12
2386
2386
14.
ITALIE
ITA
387
404
373
409
429
369
12
2371
2371
15.
ESPAGNE
ESP
391
361
370
396
392
453
12
2363
2363
16.
SAN MARIN
SMR
365
359
326
424
435
449
12
2358
2358
17.
SLOVENIE
SLO
377
455
402
382
344
334
12
2294
2294
18.
PORTUGAL
POR
390
420
361
342
372
403
12
2288
2288
19.
CROATIE
CRO
391
377
361
345
395
386
12
2255
2255
20.
CROATIE
CRO
349
365
296
405
422
388
12
2225
2225
21.
CHYPRE
CYP
335
354
391
392
366
377
12
2215
2215
22.
KOSOVO
KOS
388
411
342
338
325
344
12
2148
2148
23.
PORTUGAL
POR
355
305
384
347
372
364
12
2127
2127
24.
KOSOVO
KOS
344
324
325
398
318
416
12
2125
2125
25.
ISRAEL
ISR
345
339
350
283
447
357
12
2121
2121
26.
GIBRALTAR
GIB
354
328
348
316
312
304
12
1962
1962
27.
GIBRALTAR
GIB
158
149
174
147
159
136
6
923
923
Doubles
Pos.
Nom
Pays
P 1
P 2
P 3
P 4
P 5
P 6
Parties
Total
QA
Classement DOUBLES Men
1.
ITALIE
ITA
500
441
482
455
415
441
12
2734
2734
2.
FRANCE
FRA
447
427
513
427
403
421
12
2638
2638
3.
ESPAGNE
ESP
451
453
390
417
415
434
12
2560
2560
4.
SLOVENIE
SLO
461
400
383
423
333
474
12
2474
2474
5.
GRECE
GRC
395
405
420
460
430
360
12
2470
2470
6.
ISRAEL
ISR
421
375
453
413
422
367
12
2451
2451
7.
TURKIE
TUR
425
351
423
459
367
388
12
2413
2413
8.
CHYPRE
CYP
392
386
448
428
375
383
12
2412
2412
9.
CROATIE
CRO
411
345
369
414
400
392
12
2331
2331
10.
MALTA
MLT
437
390
369
384
366
372
12
2318
2318
11.
PORTUGAL
POR
339
353
332
398
359
400
12
2181
2181
12.
KOSSOVO
KOS
356
402
361
362
365
327
12
2173
2173
13.
SAN MARIN
SMR
393
401
316
375
331
329
12
2145
2145
14.
GIBRALTAR
GIB
344
321
407
342
303
317
12
2034
2034
Pos.
Nom
Pays
P 1
P 2
P 3
P 4
P 5
P 6
Parties
Total
QA
Classement DOUBLES Women
1.
ITALIE
ITA
380
445
421
387
380
443
12
2456
2456
2.
MALTA
MLT
419
390
429
381
427
397
12
2443
2443
3.
FRANCE
FRA
391
426
421
400
384
419
12
2441
2441
4.
GRECE
GRC
394
399
373
389
448
392
12
2395
2395
5.
CHYPRE
CYP
453
370
409
398
340
359
12
2329
2329
6.
SLOVENIE
SLO
326
379
422
383
342
386
12
2238
2238
7.
ISRAEL
ISR
391
394
391
328
338
387
12
2229
2229
8.
ESPAGNE
ESP
383
345
394
355
347
376
12
2200
2200
9.
TURKIE
TUR
356
375
431
320
348
369
12
2199
2199
10.
CROATIE
CRO
353
339
318
316
321
375
12
2022
2022
11.
PORTUGAL
POR
314
342
306
363
328
354
12
2007
2007
12.
KOSSOVO
KOS
315
344
305
334
333
330
12
1961
1961
13.
GIBRALTAR
GIB
153
176
209
169
171
148
6
1026
1026
Singles