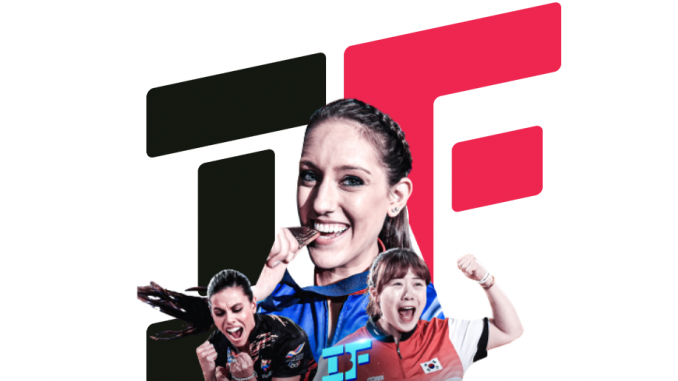 On Monday, March 8″ 2021, the International Bowling Federation (IBF) will showcase a Gender Equality and Women Leadership Forum in partnership with the Saudi Arabia Bowling Federation to celebrate International Women's Day.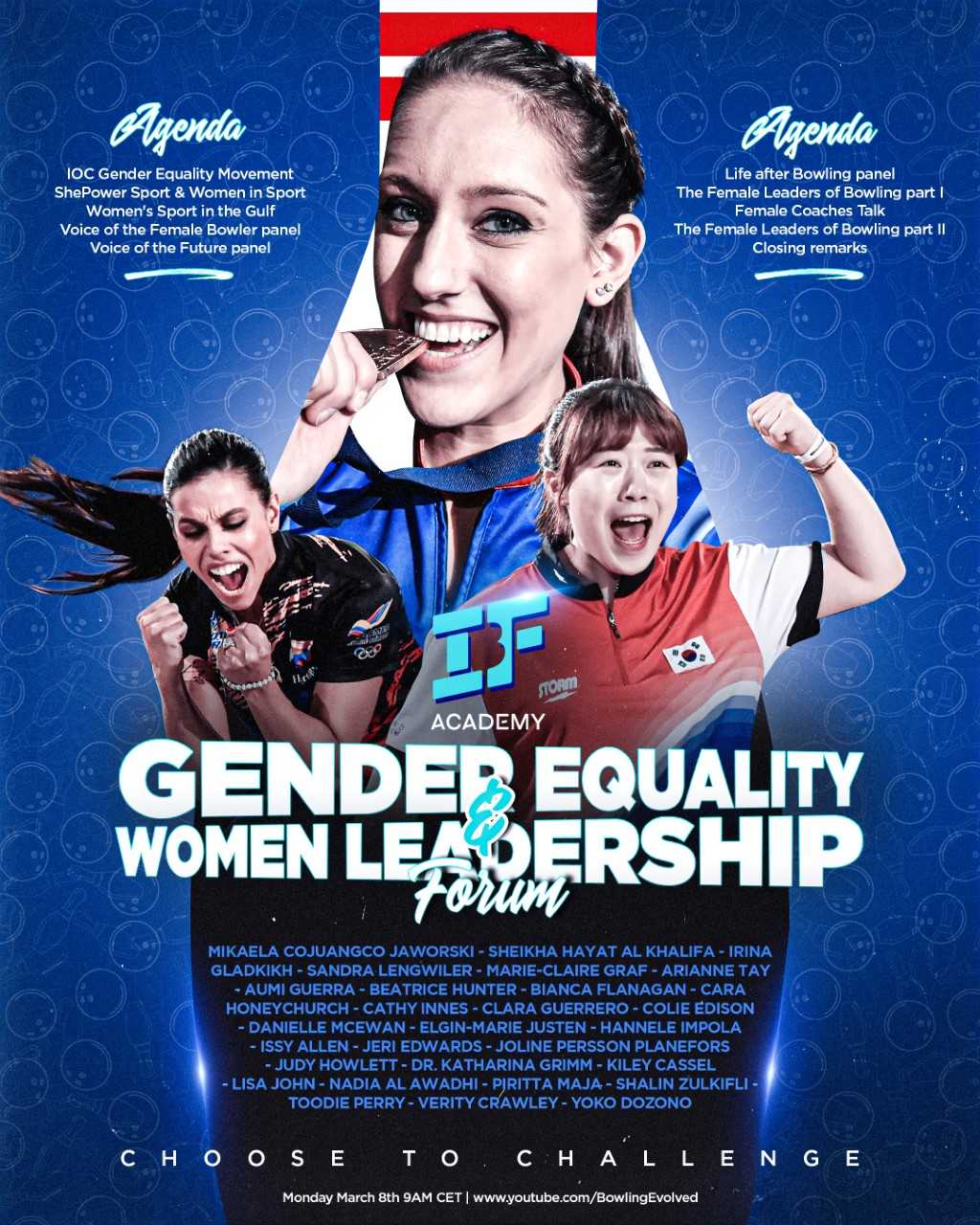 Leaders and athletes of the bowling industry will be joined by IOC Executive Board Member Mrs Mikaela Conjuano Jaworski, Her Excellency Sheikha Hayat Al Khalifa Chairperson of the Olympic Council of Asia's Women and Sports Committee and Member of the IOC Women in Sport Commission, |OC Associate Director of Winter and Recognised Sports Ms Irina Gladkikh, IOC Gender Equality Manager Ms Sandra Lengwiler and Swiss based youth advocate Marie-Claire Graf.
The Forum is aimed at providing a platform for which to raise issues surrounding gender equality amongst sports and marks the beginning of a wider initiative IBF has to emphasis the women's game and encourage women leadership in governance roles. This initiative is part of a series of greater changes that began because of the 2020 IBF Congress that was hosted virtually in November of last year.
Following this Congress, Dr Razan Baker from the Saudi Bowling Federation was appointed as Chairperson of IBF's Women in Sport Committee. Dr Baker commented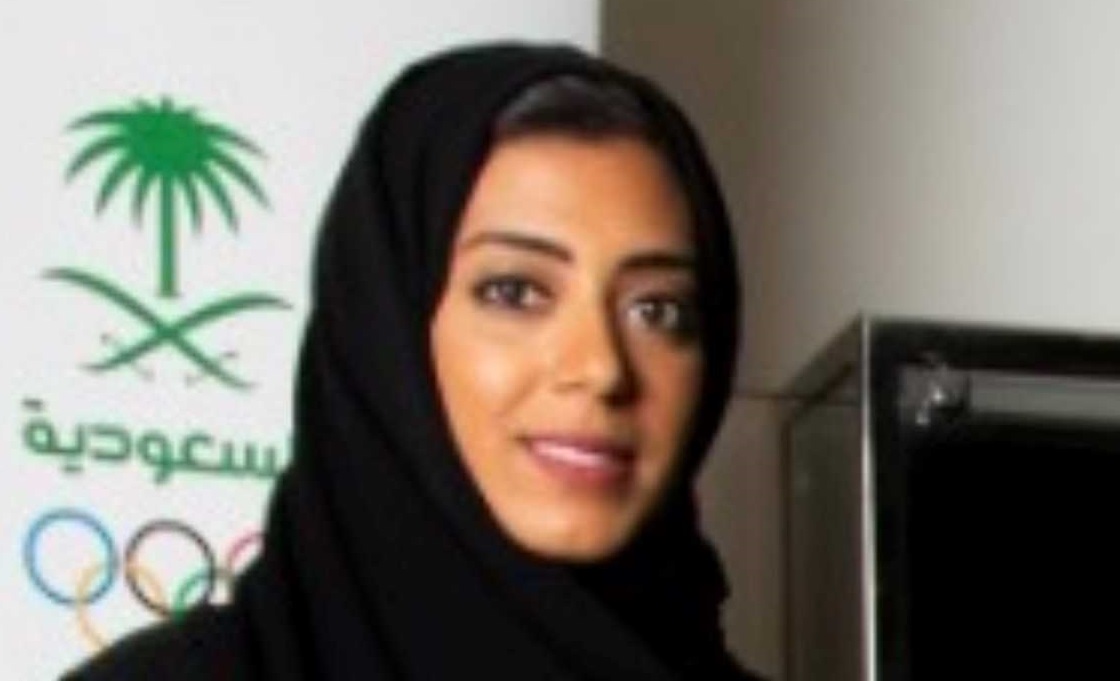 "On this day, we are happy to be part of and celebrate women's day through this forum where great women role models contribute with their experience and inspiring stories. The COVID-19 pandemic has hindered participation in sports but getting together through these forums will hopefully lift our spirits up and help us stay motivated."
"For us in Saudi Arabia, we are proud of how things are moving forward for women in the field of sports. The Saudi Bowling Federation (SBF) has come a long way from zero women participation to three official women teams in three major cities participating in local and international competitions within two years thanks to SBF President Bader Al Alsheikh and the continued support of HRH Prince Abdulaziz bin Turki Al Faisal Al Saud, President of the Saudi Arabian Olympic Committee for believing, supporting, and creating equal opportunities for both genders in all sporting events."
IBF President Sheikh Talal Mohammad Al-Sabah said
"International Women's Day marks an important opportunity for us to raise our awareness on the issues that surround women in sport. This forum has been an effective mission for IBF to give our women role models a platform on which to raise issues and discuss what works and what does not. We are delighted to of had so many passionate contributors and we look forward to focusing on the issues raised to further shape our direction."
The forum will be streamed via the IBF Academy and the link can be found here.
About IBF Academy
The IBF Academy is where the world's best begin. We are here to inspire future bowlers, coaches, officials, and managers to be the best they can be, to push what is possible and to take our sport forward. We will bring out the athlete in you.
We are bowling's home for learning and inspiration. Here to help every athlete on their journey from grassroots all the way to elite.
We are here to mentor the bowling family, engage with them, encourage them, and inspire them to greatness. We do all this with the authority and rigour of the professional body behind them.
We do all this by blending knowledge with passion. Share technical expertise with energy and approachability with a strong sense of fun.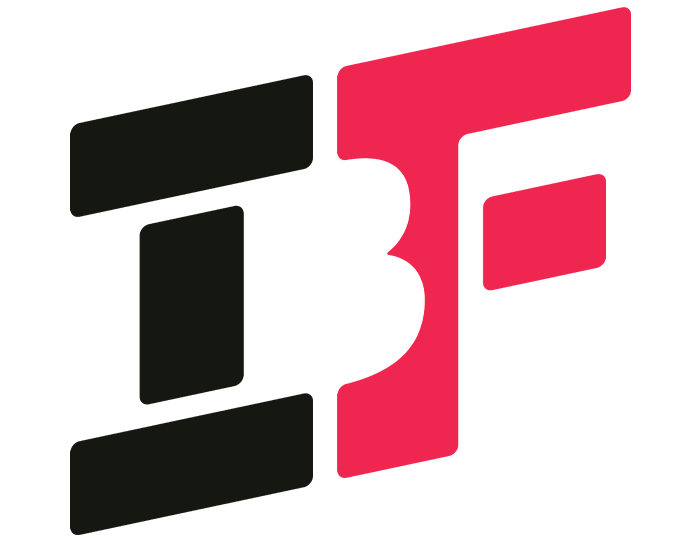 About IBF
The International Bowling Federation represents member federations and bowlers from across the world. At the heart of what we do, uniting us all, is our mission to connect the world with the greatness of bowling.
Connecting further, faster, for all. Tenpin, Ninepin, academy, para, male, fernale, young, old; whoever you are, wherever you come from, our sport crosses cultures. Truly inclusive, united by a passion for bowling, we bring the world closer together by innovating our sport with technology and data.
Championing the best of bowling. Guardians of our sport, we show bowling at its best. By removing the complexity and barriers to play, without compromising the integrity of our sport.
IBF is the International governing body for the sport of Tenpin, Ninepin and Para Bowling representing five continental zones and 114 member federations
IBF was recognised by the International Olympic Committee (IOC) in 1979 as the world governing body for the sport of Bowling and by the International Paralympic Committee (IPC) in 2019 for Para Bowling.