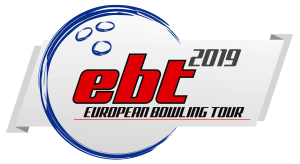 The Norwegian Open 2019 by Brunswick , conducted in Oslo, Norway 4-13 October 2019.  192 athletes, 49 women and 143 men fought out for the first price.
Scoring was high and in the final step 5 then excitement was high, before the last game there were only few pins between first and the fifth place, in the last game then the top five scored as follows, and the final score:
5: Mai Ginge Jensen, Denmark           201 = 1.372 score in 6 games
4: Kim Bolleby, Thailand                    212 = 1.388 score in 6 games
3: Martin Larsen, Sweden                  258 = 1.430 score in 6 games
2: Tomas Käyhkö, Finland                  265 = 1.440 score in 6 games
1: James Blomgren, Sweden              285 = 1.462 score in 6 games
This is the second title in the EBT tour for James Blomgren, as he also took the title in the 2013 version of Norwegian Open.
We did not see any changes in the women's division of the tour as Anna Andersson from Sweden is leading with 688 points in front of her country woman Jenny Wegner with 537 points, Cherie Tan from Singapore is together with Misaki Mukotani from Japan at 3rd place with 475.
In men's division was only changes on the 3rd position: Arnar David Jonsson, Iceland is leading the men's division of the tour with 570 points in front of Adam Andersson from Sweden at position 2 with 529 points and Kim Bolleby from Thailand at position 3 with 454 points.