We have in the past had female only events which ran for a few years then attempts to try again but that should never mean it is not worth trying again. Each era have a different take on the past and have their own ideas on how to try things. A fact unearthed by the UK Hall of Fame is that the GB and Team England ladies have won way way more than the men since bowling arrived in 1961. This despite a lower number of female participants compared to men.
We got a chance to speak with Katie Tagg who has stepped up to find ways to raise participation levels in Women's bowling, We caught up with her after her first council meeting to talk about the new role and what to expect in the coming year.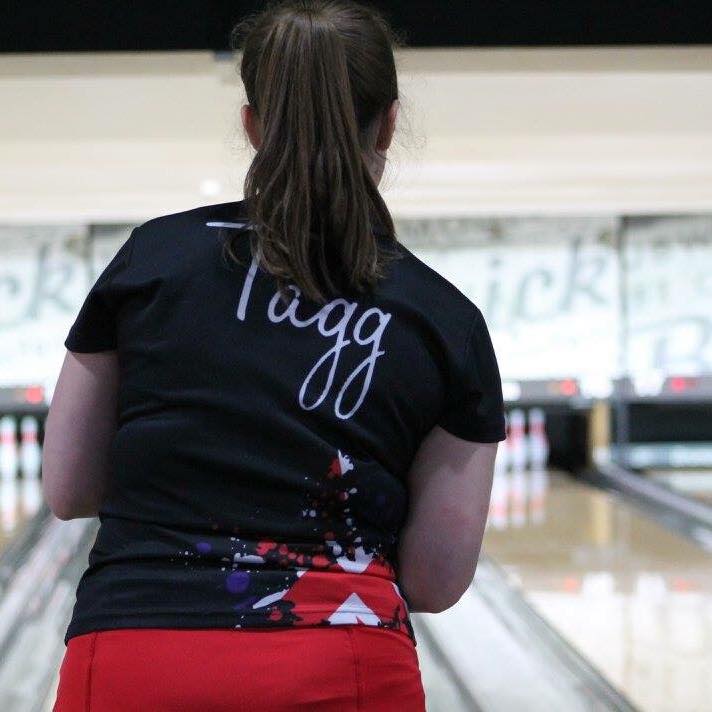 Welcome to your new position Katie, Let's start with why you decided to take on the role?
Thank you very much. I've been bowling for over 15 years now but grown up in the bowling community following my mum and dads footsteps. Last year I played in my final youth event in Detroit and lost the love for the game. I just came home and went into a slump as there was nothing in this country as a female I wanted to bowl and the cost of going to an EBT for a student like me was too high… so I took a back seat and just played a couple of local events. I noticed that a few females also find that after juniors that bowling becomes less enjoyable and they find there is less they want to bowl- therefore when I saw the opportunity for the role I wanted to take it and hopefully I can start to build up more female bowlers in the UK.
You hit on an age old problem with bowling as a sport. As bowlers get older, work and life gets in the way and they quit the sport. Not all including yourself and myself before you can afford the increasing costs. Luckily we sometime stick around though and give a little back though like you have chosen to do now. What is it about this sport that makes you want to do this?
You could say that the reason I want to do this is because I'm born and bred in a bowling community… I mean when I took time out I was religiously watching PWBA/PBA events understanding what they do and what they get from it. My dream is that we have something like that here in this country but we all not that ideally it's not a very realistic dream to have. With that being said, just to having something back in this country, where women can go and enjoy the bowling, get away from their everyday stress whether that's being a student, a worker or a mother, we all need something to go out and enjoy. And I think we lack something in this country where women can just go and enjoy. You only have to look at the last event the WNC ran or the number of females who participated in the Cancer Mixed Doubles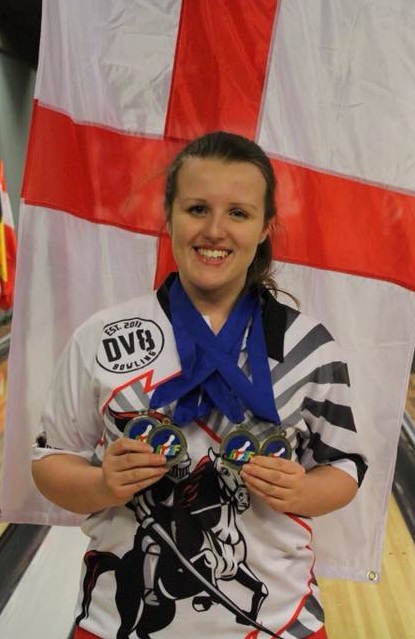 Historically speaking it is a fact the Women have won more medals than the men for Great Britain and England and despite lower numbers of participation have a better record internationally. How will you build on this rich history?
It is fantastic that we have such a great history in the women's game and that will never go away. However I don't feel we should feel pressured and that we have to compare ourselves to what previous bowlers have achieved, we need to be ourselves and start to bring back more medals again. I would like to think that some of those bowlers will want to start competing again and want to bowl more, especially if we build something worth bowling in. I think it's time to start building up those team bonds again and bring back female team bowling in this country.
The female sport has had a few women only events over the years like the Pioneer Tournament and even their own magazine Feminine Focus. Any plans for things like this again?
Absolutely plans to bring back female only events. I put out a Facebook poll a few months back seeing if there would be any interest in something like that, and it just took off! This was before I even considered going for the role. I have a few ideas in mind with volunteering backing me so I will consult with the council to see if they agree and approve… so look at for 2020
Another truth of the female game is the legends we have who almost all came from YBC and junior bowling. How do we inspire new girls to emulate the past and also encourage new and past bowlers to the sport?
The first thing we need to do is understand what the women want in bowling. I want to talk to those who used to compete back in the day and understand why they bowl so little now. If we can start by encouraging them back then great. Then it's all about developing our youth. We should be able to encourage our juniors to bowl in ages to be able to gain the experience and knowledge that we can provide. I think it is important to understand from both perspective what they are looking for and encourage them to all come together for an event. Then from this event we can follow up and get a structure in place for future events.
You have had your first BTBA meeting now and the work starts, what can we expect in the coming year?
2020 is a very big year for bowling as a whole. Towards the end of this year we will discuss as a council what we think is best for the females in this country. Then we can discuss what we want to bowl. The most important thing for me is to understand exactly what the females want. So I encourage everyone to get in touch and give their opinions on what they wish from bowling. Besides- I could arrange so much that I think will benefit us as a country, but if no one would like to compete in the event it would fail.. it is all down to the members.
Bowling is changing in terms of how some first play now, it could be traditional, string or even Hyperbowling. Do you have any plans to reach out to the casual social female bowlers?
Absolutely- the plan is to take my proposal to the council who is a mix of bowlers and understand what they each want- whether this be scratch, handicap or divisions. I think the locations would have to be important also where there could possibly be a high social/league bowlers in that area. To start with, we just advertise it to any women… the centre and lane surface is to be decided but that should matter. The idea to start with is to understand what women want and get them all together- then we can discuss what is important then.
With a bigger base of participants in the female sport at social, league and tournament levels could there be scope for you to approach potential sponsors and join with other female sport organizations?
When I have my ideas agreed and we put together the tournament my biggest aim is sponsorship. I want a tournament where there is potential prize fund to try and advertise and encourage all bowlers. Sponsorship is one of my big priorities.