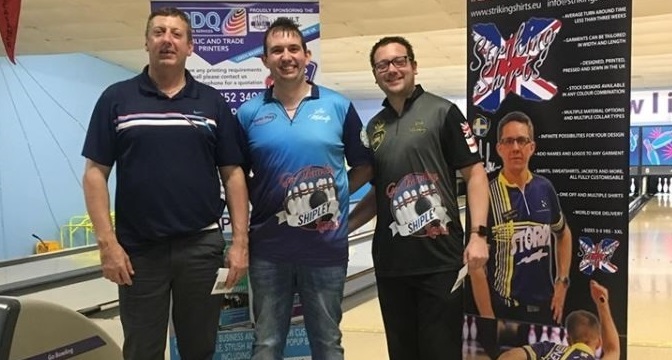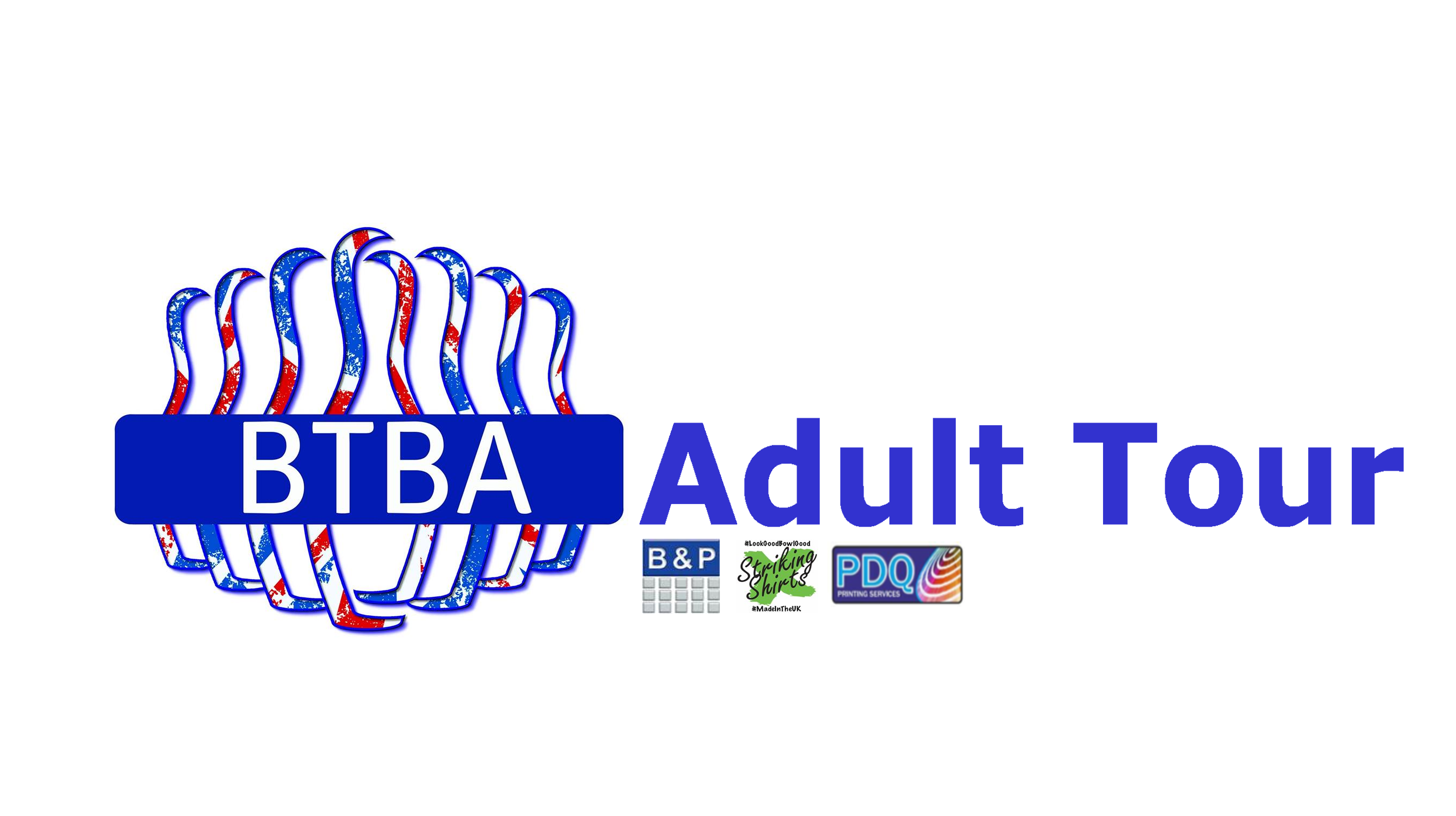 BTBA ADULT TOUR 2019 – SHIPLEY HANDICAP DOUBLES
Saturday 15th & Sunday 16th June 2019
We had some very high scoring in this weekend's event; we used our Kegel Flex to put down one of Shipley's House patterns. This was 41' with 25.11 ml oil with a ratio of 8.67:1.
The winners of this year's doubles event. The Yorkshire Tykes who consisted of Rob Harding and Wayne Greenall. A outstanding well done to both of them.
The Tournament averages were as follows:
Qualifying (64 bowlers x 6 games = 384) – 192.8 (of which 188 games were 200+)
Semi Finals (24 bowlers x 3 games=72) – 207.08
Round Robin Final (12 bowlers x 5 games = 60) – 180.55
Total Tournament (516 games) 197.9
Shipley's Steve Kay qualifying with an amazing 1481 which averaged out at 246.83.
The semi final cut was 2773 and was held by the Yorkshire young lions unfortunately they were not able to field a team in the semi finals so the position went to 13th who were Porkies Pro Shops, Kieran Patel and Darren Michael.
Prize Payouts
1st Yorkshire Tykes, 2nd BTSC, 3rd Old & No Idea, 4th Blackjacks, 5th Gotham, 6th FIOFO
High scratch game male: RobHarding, High Scratch game female: Mia Bewley
High h'cap game male: Ryan Smith, High h'cap game female: Rhian Dobinson
We had 14 entries in to the optional team game scratch pot and we paid this in a 5:1 ratio, 1st went to 2 hands 1 ball with a excellent 516 team game and received £170.00 and 2nd went to Power Scouts just missing out with a 515 and received £110.00.
With the money received from our sponsors we decided to spread the love and over all 3 qualifying squads. I gave all the players with high scratch games and high h'cap games £10.00 please see the payouts PDF to see all the winners
The winning team will receive a 2019 tour shirt courtesy of striking shirts this was The Yorkshire Tykes
.
The big chief from Striking Shirts said #LOOKNIFTYGET50. Anyone who wore a Striking Shirt who then bowled a perfect game of 300 he would give the bowler £50, this was unfortunately left in his wallet this year as there were loads of close calls including Rob's 297 game but nobody managed to score perfection.
Thank you once again for bowling this event and if you would like to know anything about tournaments that we host down at (or up to for our southern friends) Go Bowling Shipley please Like us on Face book, Go Bowling – Shipley lanes, Shipley Bowlers Club & Power Play Pro shop – Shipley. Hope to see you all again very soon.
The next BTBA tour event is on the 6th and 7th July at Worthing for the Sussex Mixed Trios – you can enter here https://form.jotformeu.com/83126426192354
Yours in bowling
Lee Metcalfe
Results
Download and View results here