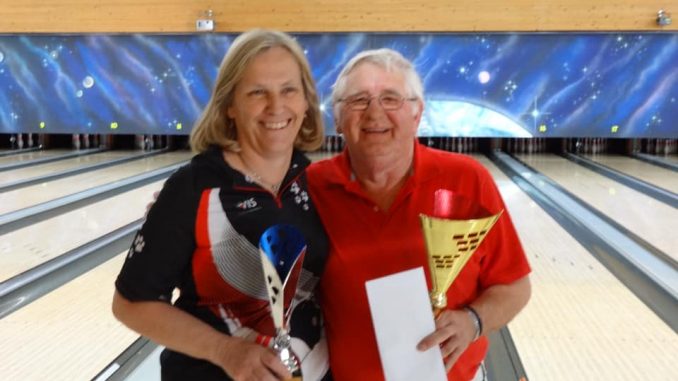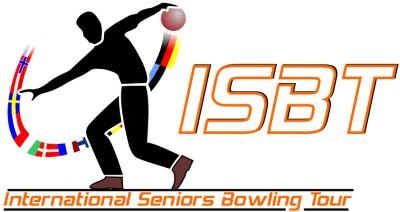 ISBT Masters Final 2018
Dream Bowl, Bőblingen, Germany
13th May 2019
Every year, the top competitors from the ISBT series of tournaments are invited to participate in the Masters Final. There is no entry fee to participate, the prize fund of over €9000 is generated from the tournaments run during the year. For the 2018 year, the tournament was held during the Dream Bowl Senior Open at Dream Bowl Bőblingen in Germany, and the top 32 men and 12 women from the previous year's rankings were invited.
All players played a five game qualifying block, then the top 6 ladies and top 16 men would go forward to a further 3 game block. The top 4 ladies and top 8 men would then bowl a final 2 games to determine the champions. The tournament was played on the Kegel Beaten Path pattern, which was to prove more difficult for many of the competitors than the Stonehenge pattern used for the main ISBT event.
In the men's first round, Lol Ellis from England was top with 1261 including age bonus, ahead of Roger Pieters from Belgium and Ron Oldfield from England. The cut for the second round was 1095, going to Harald Punnessen from Germany.
In the second round, Roger Pieters established a big lead at the top with an eight game total of 1967, 59 pins clear of Lol Ellis, with Ron Oldfield in third place. Berny Stőckl from Germany was the eighth and final bowler to make the final round with a total of 1775.
With only two games left to play, it looked like Roger Pieters could cruise to victory. However, Hermann Wimmer from Germany had other ideas, and shot scratch games of 256 and 245, which together with his 26 pins per game bonus for being 76 years old, put him within touching distance of Roger Pieters. Pieters had a 7-10 split in the eighth frame of his final game, but struck out to ensure his victory. Lol Ellis finished in third position.
In the ladies' section, UK bowlers took the top three places in the first round, led by Angie Brown with 1063, ahead of Jan Hodge and Lynne Walker. Marianne Pelz from Germany was the sixth player to make the next round, with a score of 962.
Angie Brown held onto her lead through the second round, taking a 17 pin lead into the final two games over Lynne Walker, with Liliane Vintens from Belgium in a close third place. Jan Hodge was the fourth qualifier for the final round, but withdrew due to an injury.
After the first game of the final round, Lynne Walker had taken the lead from Angie Brown by 26 pins, but two open frames at the start of the final game put the top players almost even. Four strikes by Angie Brown towards the end of the game gave her the victory, and her second ISBT Masters title.
Details of all ISBT tournaments can be found on the website at www.isbtbowlingtour.eu
Results