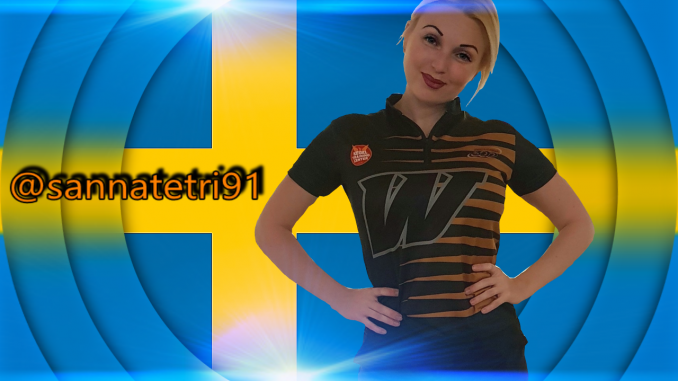 Graeme Wilson chats Sweden's up and coming Webber University stars in a new series of interviews
Country – Sweden
Nicknames – No nickname yet. Some say "The savage". I was thinking about "The Tetrifier", but it might be too cheesy haha.

High Game –300

High Series – 1022, 4 series (if it counts, it was the four last series out of 6)

Ball Company (Are you signed up by one yet) – I'm not signed up with any ball company.

Fav Food – Toast Skagen", look it up! I love  Italian food as well, pasta, pizza etc.

Fav Drink – I love milk, but if I eat out I drink Coke or Pepsi.

Fav TV Show – I love watching "Planet Earth". When they're not showing that, I watch Family Guy, American Dad and Ridiculousness.

FAV Movie – I will always have a crush on Jack Skellington in "The Nightmare Before Christmas", so I have to say that movie 🙂

What made you choose bowling, and at which age did you start.
I started bowling when I was around 7 years old (started to bowl in a team). My family are bowlers, so I pretty much grew up in a bowling alley.
At which point did you think, yes this is a career I'd like to chase. 
I have always wanted to bowl professionally, but this goal really started to evolve in 2013-2014 when I was offered to bowl in the highest division in the Swedish league. I started to work more on my game, but never got enough help to get where I wanted. I decided to go to Webber International University at the end of 2017 (got accepted for 2018 fall) when I saw how many great bowlers had graduated from there. Webber has the best bowling program in the world, so I knew that's where I had to go to become the best bowler in the world.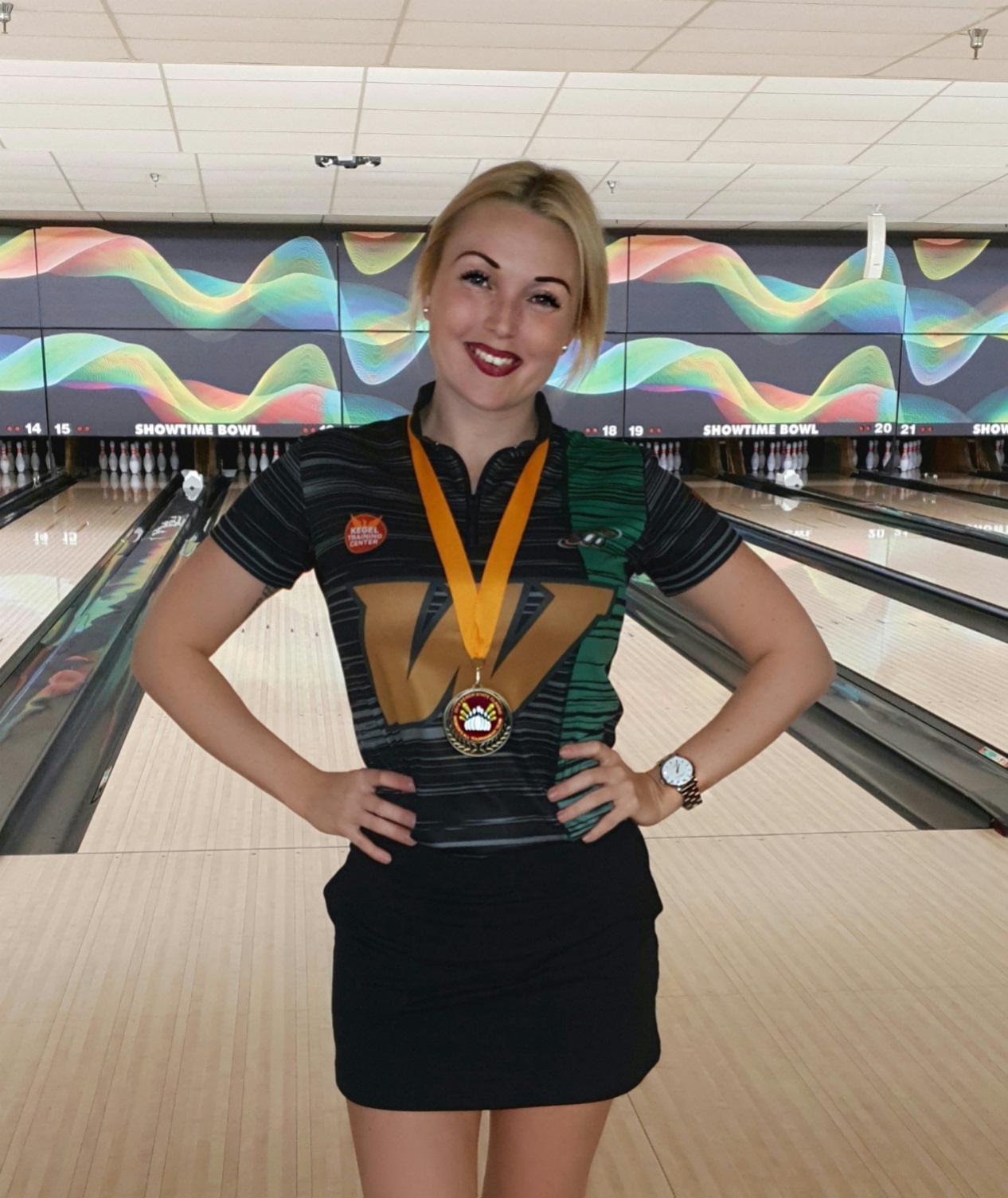 You recently received a scholarship at the world famous Webber International University, what subject are you studying?
I obviously came to Webber for bowling, but I chose to study Sport Business Management since I have always loved all kind of sports and will be working with it in the future. When you apply for Webber and the bowling program, you have to send a video of your current skill level to the coaches and they will determine your scholarship. I think the school looks at your grades and determine your academic scholarship. You will most likely get at least two different scholarships 🙂
Is WIU open for men  and women, and how do you apply to attend?
Webber has a men's and women's team. First you have to apply to the school through their website (follow the instructions). In your application, you choose bowling as your sport. After that you'll be in contact with the coaches. You will have to meet with them or send videos (depending where you live) and they will decide if you fit into the criteria.
The facilities are brilliant at Kegel, how much time do you spend practicing?  Do you work on anything in particular?
Kegel is the best place for practice. They have the best coaches in the world, all of them with different specialities and styles. If you have a hard time understanding or taking in the information a coach gives you, you can just go to another coach and he will be happy to help you. They have many good tools and equipment at Kegel, many of them are invented by the coaches at Kegel. I practice between 2-4 hours a day (Mon-Fri). We usually travel on weekends. I would say we bowl almost everyday. Once a week we have study hall to keep up with school. I would say that I work on everything, but right now a bit more on getting my elbow closer to my body.
In recent years bowlers have started to regularly spend hours in the gym and work on core fitness, and strength, do you have a routine in the gym?
I love working out. I usually go to the gym 3-4 times a week. I have been working out for many years already, so I have many great exercises that I rotate between. Maybe I can show you on my Instagram page sometime 🙂
Could you recommend any gym routines to help bowlers?
I work on my whole body, but I would say lower body is a bit more important since you use your legs in the push-away in your approach. If you work too much on your upper body, you might start using your arm muscles/strength when you bowl and that is not a good strategy. A good gym routine would be going to the gym around 3 times a week, work on your lower body twice a week, work on your upper body once, and work on your cardio 1-2 times a week. I can try to make some videos in the future with some helpful exercises that anyone can follow ?
You have already won a few medals in your freshman year at Webber, which one stands out to you?
I have won 3 medals as a freshman in college bowling. I would say that the last one (Peach State Classic) stands out the most since that medal is the prettiest 🙂 We were actually 4 Webber girls on position 1-5 in that tournament. I think I came second, 10 pins after my team mate who won.
You received an Honors award this week at a Webber Banquet, what was this for? 
The award I won was for being part of the Honors program at Webber. I had pretty good grades in high school, so I was invited to the Honors program as soon as I came to Webber. To be able to stay in the program, you'll have to maintain a GPA over 3,5 each semester. You receive extra scholarship as a member and you will have to compete for the school academically. It is a lot of fun to represent your school and it keeps you motivated to study hard.
Will you be signing up for any PWBA stops in 2019?
I will unfortunately not bowl any PWBA tournaments this year since I think it's too early for me to show what I really can do. I will focus on my game for another year or two before I bowl anything major. I want to feel that my game is closer to where I want it to be and also be able to repeat my good shots.
When you finish University, what will you look to do, apart from be the best bowler in the world? 
When I graduate I will of course compete all around the world. I will probably become a staff member, it's kind of a given haha. I will most likely work with something bowling related ? I can't really say what it will be, but something with bowling. I will compete as long as I can.
If you weren't a bowler, is there another sport that you'd play?
As I mentioned earlier, I love sports and I have been playing many different sports! I enjoy watching soccer (I go to many games in Sweden to watch my favourite team play, AIK). I also watch Ice Hockey. I would probably still be playing floorball if I didn't choose bowling instead.
If you could change 1 thing about bowling what would it be?
The only thing I can think about right now is the rosin bags. I don't think they should be allowed anywhere near the lanes. The rosin creates a mess around the ball return and the balls may get "dusty". We at Webber are using zip-bags that you can close, so that no rosin leaves the bag. Pretty smart