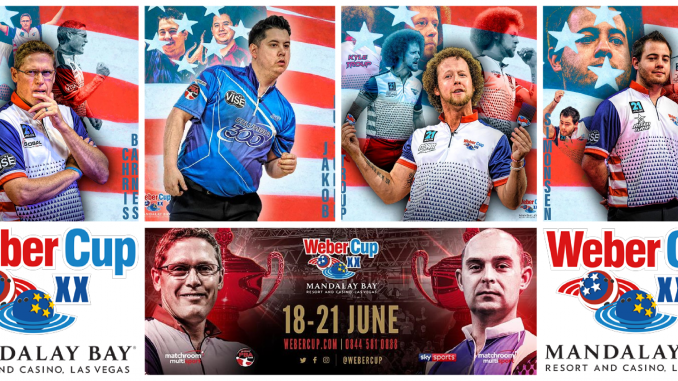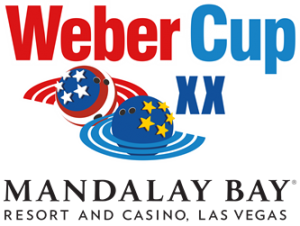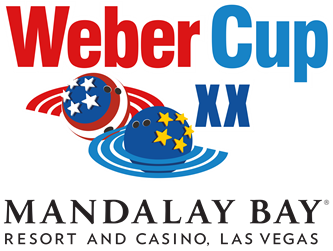 Kyle Troup and Anthony Simonsen will join automatic qualifier Jakob Butturff on Team USA after being selected by captain Chris Barnes for Weber Cup XX this June 18-21 at Mandalay Bay Resort, Las Vegas.
Simonsen bowled an impressive debut Weber Cup as USA ended a five-year trophy drought in 2018, while fan-favourite Troup was MVP as America reclaimed the title from Europe at the annual transatlantic tenpin tussle last summer.
The pair join Weber Cup debutant Butturff, who qualified from the PBA Play-Offs Points List. The 24-year-old from Tempe, Arizona, has won two PBA titles already this year including his first major, the USBC Masters.
"Jakob has proven himself to be one of the most dominant players in the world," said captain Barnes. "Once he sees his look, there's almost no stopping him. Leading four majors in the past few years proves what he's capable of and gives us a left hander to match up with Svensson.
"Anthony has been one of the consistent performers on the PBA Tour the last three years and was the catalyst that changed the momentum completely in last year's Weber Cup. He is a great action player who is a perfect fit for this event.
"Kyle is the most charismatic player in the world. The only thing that might be louder than some of the reigning Weber Cup MVP's outfits is his strike ball. He brings the energy, crowd, and score to every match."
Team USA will take on a European team led by Dom Barrett and also featuring Jesper Svensson, Stuart Williams and Osku Palermaa, who returns to the side for the first time since 2015.
Weber Cup XX takes place at Mandalay Bay Resort, Las Vegas this June 18-21. Tickets are on sale now at www.webercup.com.