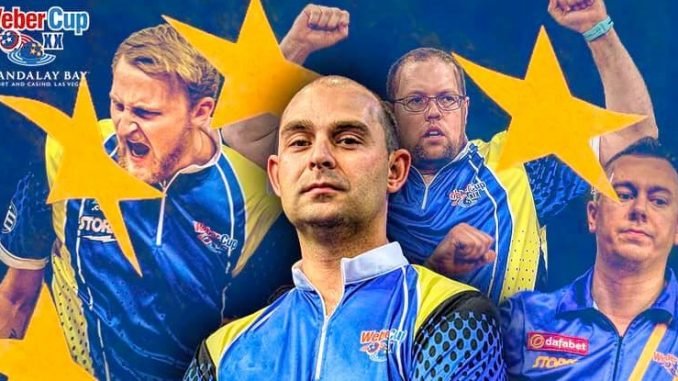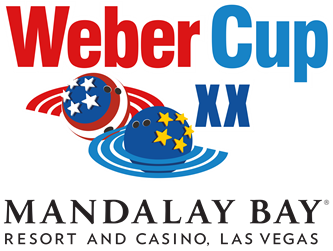 Dom Barrett has selected Stuart Williams and Osku Palermaa as his captain's picks for Weber Cup XX after Jesper Svensson won automatic selection through the PBA Play-Offs Points List.
Palermaa returns to the team for the first time since 2015 to make his seventh Weber Cup appearance as he hunts for a fourth success in the transatlantic tenpin tussle. Palermaa, from Finland, is the only change from last year's team and replaces Martin Larsen after Barrett told the pair the highest finisher on the Points List would take the final spot.
Europe's unprecedented run of five consecutive Weber triumphs ended abruptly last summer as Chris Barnes' Team USA ran out 19-10 winners in Milton Keynes. This year, for the first time, the Americans have home advantage, but Barrett believes his side has the strike power to bring the Cup back to Europe.
"Jesper is a big part of the European side and he would have got my first pick had he not made the automatic spot," said Barrett. "Jesper has plenty of Weber Cup experience, plus he has the most powerful strike ball on the PBA Tour. Once Jesper gets locked into the Weber Cup lane, there will be no stopping him.
"Stu has been a big part of our Weber Cup success in the past. He is a big character on the lanes, wears his heart on his sleeve and can really fire up the European side when he bowls well. Stu has been bowling great, winning on the PBA Tour just recently.
"The next decision was a lot tougher, between Martin Larsen and Osku Palermaa. Both guys bring a lot to the team. Martin and Osku have had a lot of success on the Weber Cup lane, they both have bags of experience and they know how to win.
"We've just concluded a very busy three-month swing on the PBA Tour. I actually copied what the Weber Cup organisers did; I feel like I can't go wrong with either Martin or Osku, they are both good for the team and fantastic bowlers in their own right.
"I spoke to Martin and Osku back in January and told them that unless something extraordinary happens, whoever is higher in points between the two of them after the USBC Masters would get the spot. Osku finished ahead of Martin by just 360 points so he will be my fourth pick."
Team USA will again be captain by Barnes, with Jakob Butturff set for his Weber Cup debut after finishing as the highest ranked American on the PBA Play-Offs Points List. Barnes' two wildcard selections will be named tomorrow.
Weber Cup XX takes place at Mandalay Bay Resort, Las Vegas this June 18-21. Tickets are on sale now at www.webercup.com.