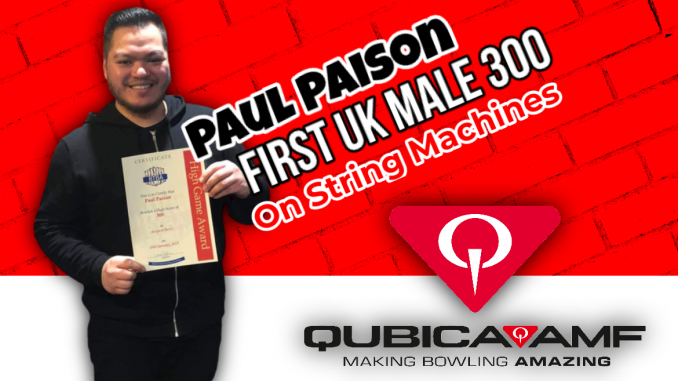 Paul Pasion bowled a perfect sanctioned 300 game on QubicaAMF TMS string pinspotters at Airport Bowl in London, England last month and was presented this week with a £1,000 prize from QubicaAMF. Why was this special?
Turns out it became the first sanctioned 300 anywhere in the World and not just the UK. We spoke to a stunned Paul and asked about his amazing achievement that put him in the history books.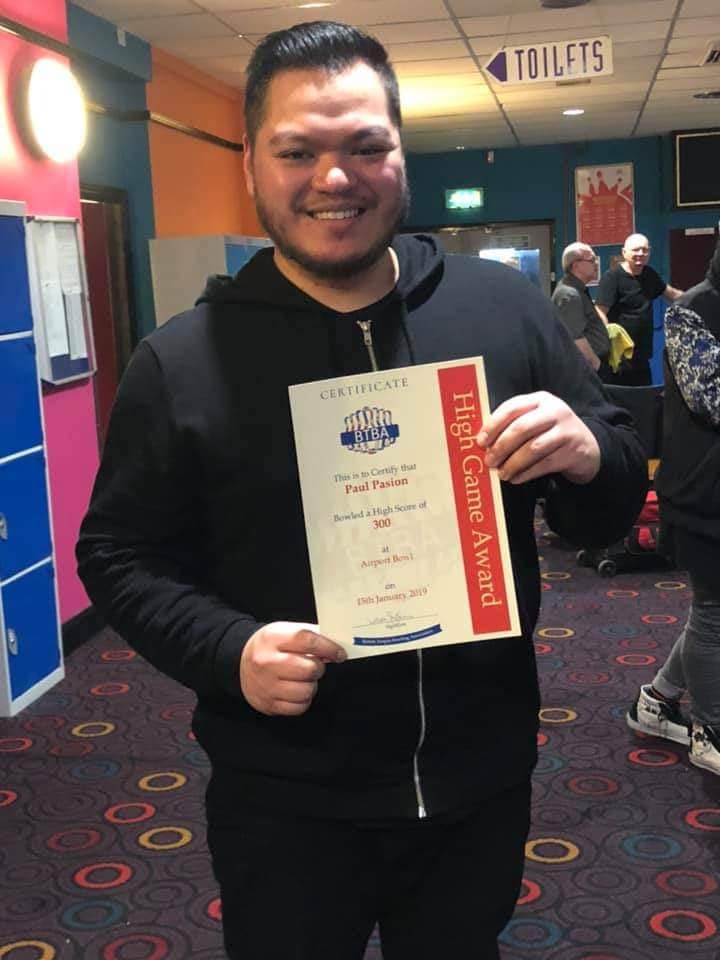 Congratulations Paul, In the record books for first in the UK and now confirmed first in the World. How do you feel about this fact?
Thank you! It's amazing to think my name is gonna be down as the first sanctioned string pin 300 game in the UK let alone the world!!
You had another 300 recently we are told on string?, Were you confident towards the end of the game or was the additional cash prize on your mind?
Yes. I hit a 300 during a Filipino Mabuhay masters tournament last month, then followed up with a 279 the next game to win the tournament. I managed to string together 23 strikes in a row including the 279, 300 and the game before. Unfortunately, this tournament wasn't sanctioned so I was quite gutted but very happy with the tournament win. The following week I was on the front 10 and everyone reminded me what was on the line and nerves got to me and finished with a 287. This time round I was quite confident and relaxed and managed to finish it off.
Which ball did the damage in the record 300?
Storm – IQ tour edition
Any plans for where your windfall of cash will go?
Savings! I'll most likely treat the Mrs and kids a little. 100% a round of drinks for my team and also the league!!
How long have you been bowling? How many 300's and your high series?
I've been bowling on and off for around 20+ years. 7 300s High series 781
Is your goal now to become first to bowl an 800 string series?
That would be awesome to be first to get a 300 & 800! Main goal this year is to travel a lot more and bowl in a few tournaments in the UK and 2nd half of the year try to find time to go over to Europe and experience playing a few tournaments and have fun!
Paul receives his award 
QubicaAMF's Roger Creamer and BTBA's Martin Webster present Paul his award