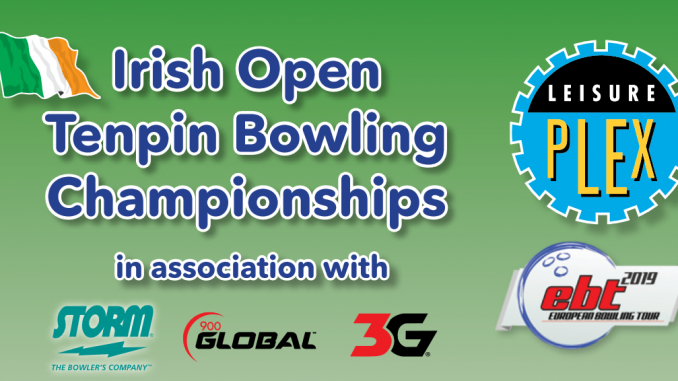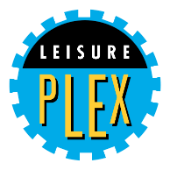 The 31st edition of the Irish Open, which is the third stop on this year's European Bowling Tour, will take place from the 13th to the 21st of January 2018 in Leisureplex Stillorgan.
Some of the world's best bowlers will travel to Dublin looking for their share of the €20,000 prize fund.
*Livestreaming will be available from Thursday afternoon
Reports
Here comes the Bride (Again)

Ireland's Alan Bride was on fire in the first squad this year with a massive 280 opener followed by a 262. Further games of 207,227,214 and 236 gave the Irishman the overall lead with 1426 (237). That's what we wrote last year. This year, almost the same thing happened as Alan took squad 1 with 1462 including a 299 in game three. His score which if you flip the last two digits was his score in 2018. lan McDonell placed second with 1301 as Jason Byrnes was third with 1278. Taking over the ladies lead was Sarah Flannery with 1168 (1216).
That's not the full tale though as due to massive entries an overflow squad 1X was added and 44 bowlers battled it out. Taking this extra squad was Ireland's Nicky O'Malley with 1283 followed by Paddy Dunne in second with 1281 and American Ronnie Gillam in third with 1262. Top female early on was Carol Catchpole with 1152 and 1200 with ladies bonus.
Chasing the leader

Wednesday came and went with the field all chasing the leader Alan Bride from Ireland. In squad two it was Finland's Tomas Kayhko taking the block with 1355 as Ireland's Graham Turner was second with 1333 and Dutchman Elco Gorter third with 1312.
The second squad of the day and squad 4 saw class arrive from Asia as Singapore's Bernice Lim in her first Irish open paced the field with 1370 scratch and 1418 with ladies bonus. Second was Northern Ireland's Grant Dugan with 1314 and third went to Ireland's Chris Sloan with 1311.
Almost Perfect

Thursday started with squad 4 and we almost saw perfectos from two bowlers. First up was England's James Wigmore with 299 in game five with James ending second in the block with 1391. Finland's Lauri Sipila was next to shoot a 299 in game six to round out with 1406 and a squad win.
Perfect
Close before but we finally saw the first 300 in squad five as Ireland Eoghain Lebioda fired 12 strikes for the first perecto this year in game three ending third in the block with 1377. Taking the squad win was Finland's Teemu Putkisto with 1408 followed by American Anthony Simonsen with 1385.
Next up was squad six and two time champion Tore Torgersen setting the squad pace with 1378 as Dutchman Simon Schepers placed second with 1367 and England's Chris Mathews in third with 1340.
The final squad of Thursday had Hadley Morgan taking the money with 1370 as Ireland's Graham Turner placed second with 1328 and Norway's John Stubsve Bang third with 1322.
Flying Scotsman
Dutch female star Ghislaine van der Toll made her move in the first squad of Friday with a solid 1383 and 1431 with ladies bonus to break ito the top three as fellow Dutchie Denise Blankenzee placed second with 1292 and England's Callum Simons third with 1290.
Next squad had the defending champion Anthony Simonsen from the USA pacing the squad with 1342 using plastic throughout the block. In second was Dutchman Edwin van Aarle with 1333 and Finn Tomas Kayhko third with 1310.
The Dutch seemed to enjoy winning the squads as Scott Warmsley took the third squad of the day with 1360 followed by Norway's Frank Selvag with 1342 and England's Rob Thurlby third with 1338.
The final squad of Friday saw the Flying Scotsman Steven Gill push into second overall with 1434 as three time Irish Open champion Paul Moor placed second on 1369.
Moor for Moor
The final day of qualifying and in the first squad of the day Jamie Elliott from England was on fire with 1441 to break into the top four as Peter Stevenson also from England placed second with 1332 and Rob Thurlby making it a 123 for England with 1330.
New leader was found in the second squad of Saturday as Finland's Tomas Kayhko hit a 299 in game three along the way to a fine 1476 and into the overall lead. Rob Thurbly again was strong and an iproved 1426 to break into the top 8.
The final squad of qualifying almost saw us with a new leader again as Paul Moor hit 1468 to place second overall.
Desperado
Finland's Kaaron Salomaa left it late but grabbed a spot in the next round with a 257 and was Joined by Irish 2018 senior winner Tom Byrne on 244 and Iceland's Gustaf Bjornsso with 237.
Final Step 1
Played over two groups of four games on Saturday night we finally found the players that would advance to final step 2. Twenty eight advanced with England's Peter Stevenson leading the way on 985 from Norway's two time Irish Open champion Tore Torgersen in second with 958 and Ireland's Alan McDonnell third with 948. Safely inside the cut included Chris Sloan, Nicole Sanders, Barry Foley, Lauri Sipila, Lee Cocker and defending champion Anthony Simonsen among others but we said farewell to a few including Hadley Morgan, Grant Dugan, Elco Gorter and Scott Warmsley.
Final Step 2
Another four games in the final step 2 and just 12 payers would advance. Leading the way was a 1-2-3 for Finland as Lauri Sipila placed 1st with 974 followed by Olli Pekka Pajari in second with 950 and Teemu Putkisto with 946. Also advancing were Steven Gill, Tore Torgersen, Patrick Meka, Anthony Simonsen, Edwin van Arle, Jason Byrnes, Barry Foley, Glen Richardson and Chris Sloan the number with 836. Out went Lee Cocker, Rob Thurlby, Nicole Sanders, Bernice Lim, Pete Stevenson and Steven Joyce among others.
Final Step 3
MatcChris Sloan from Ireland defeated Finland's Tomas Kayhko 469-381 as Glen Richardardson took out three time champion Paul Moor 464-433 in an all English matchup. Ireland's Barry Foley defeated countryman Alan Bride 463-454 and England's Jamie Elliott beat Ireland's Jason Byrnes 489-381. Finland's Lauri Sipila took out the Netherland's Edwin van Arle 428-412 and the USA defending champ Anthony Simonsen beat Finland's Olli Pekka Pajari 441-377. Finally Dutchman Patrick Meka beat Finland's Teemu Putkisto 412-404 and Scotland's Steven Gill beat Norways's two time champ Tore Torgersen 489-341.
Final Step 4
Quarter final time had England's Jamie Elliott defeat Irishman Chris Sloan in a tight match 483-463. Glen Richardson beat Lauri Sipila 376-313 and Steven Gill beat Barry Foley 414-407. Taking the last place was Anthony Simonsen beating Patrick Meka 380-353.
Final Step 5
Semi Finals now for the main event and seniors saw wins for Jamie Elliott over Glen Richardson 395-386 as Steven Gill beat Anthony Simonsen 446-430. In the seniors wins for Tore Torgersen over Nico Thienpondt 438-422 and Jan Egil Hansen defeated John Stubze Bang 435-364.
Final Step 6
England verses Scotland had Gill up against Elliott. The first game was close with Jamie Elliott on 254 to Steven Gill's 244. Game two had Elliott just edge the game again 208-184 to record the win and his biggest title to date.
The senior final saw us find the first person to win both the adult and senior title as Tore Torgersen defeated Jan Egil Hansen 463-418.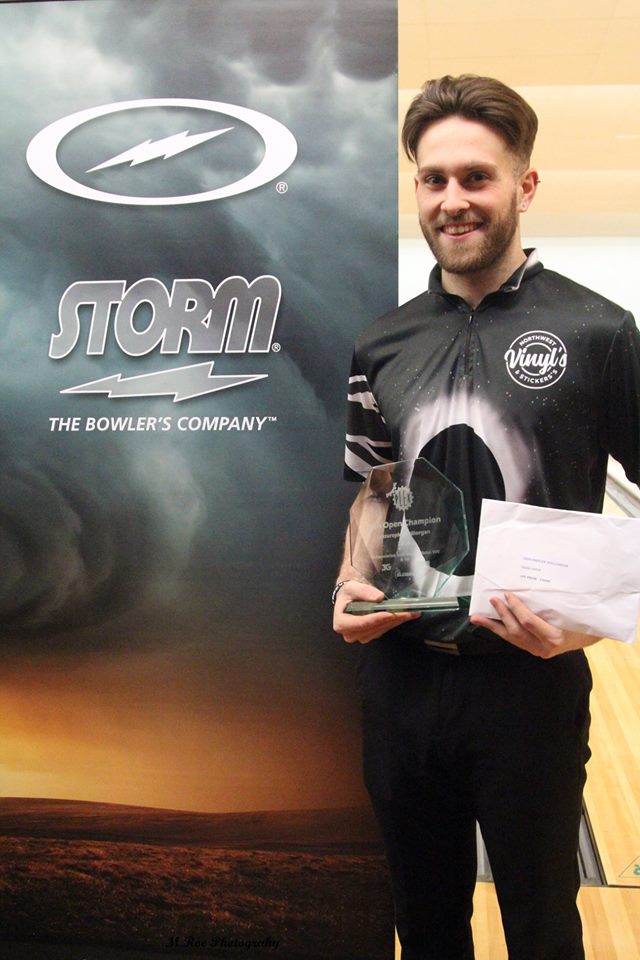 Photo by Michael Roe Photography
Results
Results will appear on the official website here