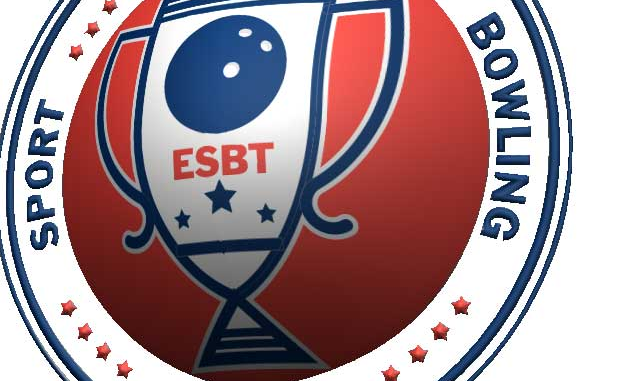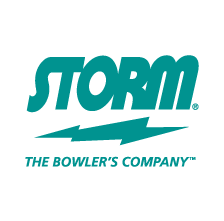 December 10th – Chesterfield Bowl
Hull's Adam Michaels wins the amazing Storm Bowling trip to the fabulous Las Vegas, the Entry to the TAT, Visit to Storms HQ where they shall receive a ball and a chance to play on the famous Storm Video lanes, oh did I forget to mention the £1000 in cash?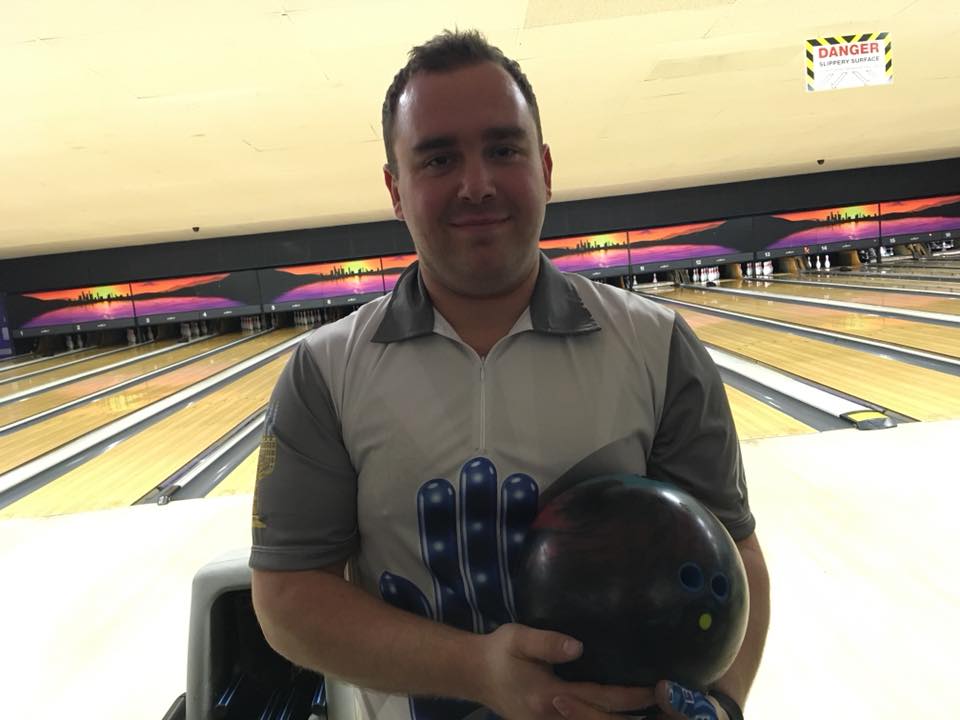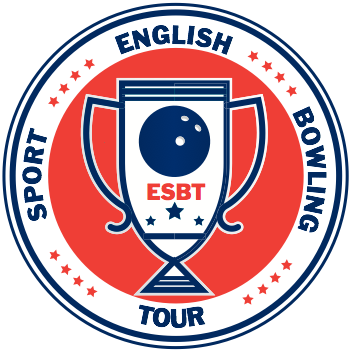 The English Sport Bowling Tour rolls into Chesterfield on December 10th for the tour finals and a chance to win the special top prize.
Tour stop winners Hadley Morgan, Adam Michaels ,Jack Sanders ,Jo Allsebrook and Leon Devlin( Steve Thornton could not make the masters ) are joined by Hayley Russell, Samantha Hannan, Brandon Roberts, Pete Stevenson, Matty Clayton, Matt Chamberlain, Jamie Bottomley, Louise Parker, Vicki Harman, Adam Shrubb and Glen Bailey.
Here is a recap of the events, winners, and our Tour Masters finalists!!!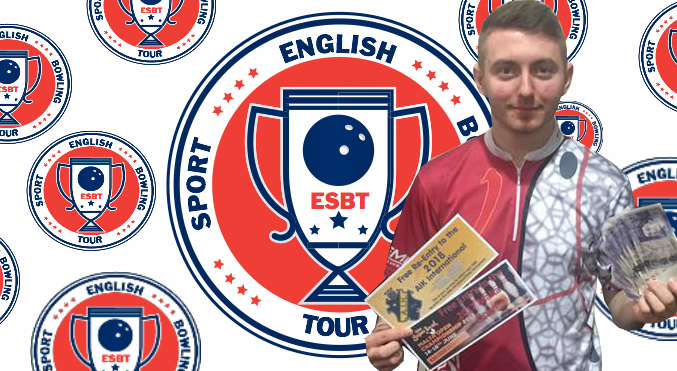 Tour Stop 1 – Stroud
Hadley Morgan Cruised to victory on the high scoring Los Angeles pattern!
Tour Stop 2 – Poole
Stevie T pulls another win out of the bag ( probably his 1000th win ) on the tricky Mexico City pattern.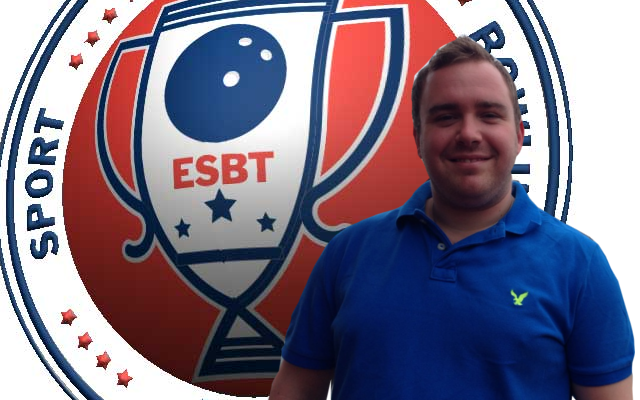 Tour Stop 3 – Farnborough
Adam Michaels takes the title at this very very close scoring stop on the Boardwalk pattern.
Tour Stop 4 – Mansfield
Jack Sanders powers his way to his first adult win on tour setting the pace early and tearing up the hard to handle Montreal pattern.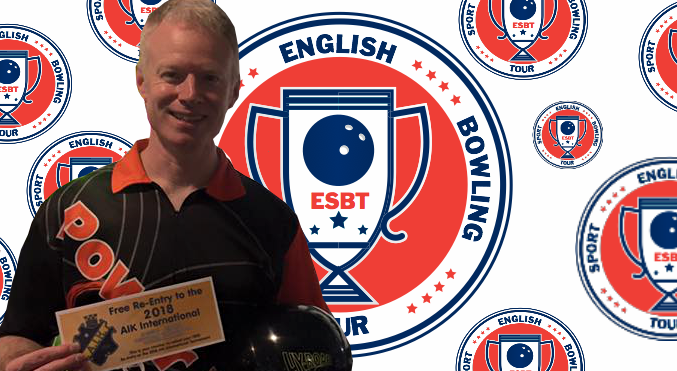 Tour Stop 5 – Chesterfield
Jo Allsebrook ruled the London pattern at this stop and became our first female winner.
English Open – Stroud
Back to Back wins for the silver fox Stevie T at the English Open… will he make it Back to Back to Back… in 2018?
Final Tour Stop – Shipley
Leon Devlin finally gets a win and tops off a great ESBT season on the Seoul pattern!

Watch Live on Facebook here
Talktenpin will be live from Chesterfield during the finals with Interviews, Facebook Live and more.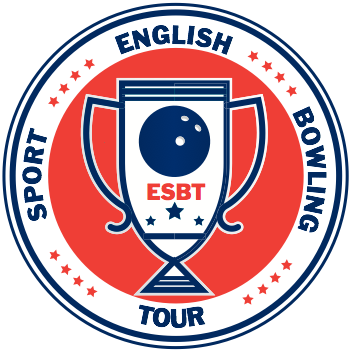 Results
All results will appear first on the official website
here
| # | Name | Total | Events | Counters | Best 6 | Avg Points |
| --- | --- | --- | --- | --- | --- | --- |
| 1 | Hayley Russell | 163 | 6 | 4 | 163 | 27 |
| 2 | Hadley Morgan | 160 | 6 | 5 | 160 | 27 |
| 2 | Samantha Hannan | 160 | 6 | 5 | 160 | 27 |
| 4 | Leon Devlin | 167 | 7 | 4 | 155 | 24 |
| 5 | Brandon Roberts | 145.5 | 6 | 5 | 145.5 | 24 |
| 6 | Pete Stevenson | 144 | 6 | 4 | 144 | 24 |
| 7 | Jo Allsebrook | 136 | 5 | 5 | 136 | 27 |
| 8 | Matthew Clayton | 140 | 7 | 4 | 135 | 20 |
| 9 | Adam Michaels | 133.5 | 6 | 5 | 133.5 | 22 |
| 10 | Matt Chamberlain | 124 | 5 | 4 | 124 | 25 |
| 11 | Jamie Bottomley | 121 | 7 | 3 | 121 | 17 |
| 12 | Louise Parker | 111 | 5 | 4 | 111 | 22 |
| 13 | Jack Sanders | 110 | 6 | 3 | 110 | 18 |
| 14 | Vicki Harman | 109 | 5 | 2 | 109 | 22 |
| 15 | Adam Shrubb | 105.5 | 6 | 2 | 105.5 | 18 |
| 16 | Glen Bailey | 103.5 | 5 | 3 | 103.5 | 21 |
| 17 | Garry Sykes | 102.5 | 7 | 3 | 102.5 | 15 |
| 18 | Lee Chatfield | 102 | 7 | 3 | 102 | 15 |
| 19 | Becky Daly | 100 | 5 | 3 | 100 | 20 |
| 20 | Billy Warnes | 98 | 7 | 1 | 98 | 14 |
| 21 | Chris Oates | 95.5 | 5 | 1 | 95.5 | 19 |
| 22 | Gavin Greaves | 95 | 5 | 2 | 95 | 19 |
| 23 | Elliot Crosby | 91.5 | 7 | 1 | 91.5 | 13 |
| 24 | Amy Teal | 76 | 4 | 1 | 76 | 19 |
| 25 | Glen Richardson | 70 | 6 | 0 | 70 | 12 |
| 26 | Irina Timosenkova | 68 | 4 | 0 | 68 | 17 |
| 27 | Steve Thornton | 66 | 3 | 1 | 66 | 22 |
| 28 | Adam Cairns | 64 | 3 | 1 | 64 | 21 |
| 29 | Luke Sanders | 61 | 4 | 1 | 61 | 15 |
| 30 | Sam Rose | 58 | 4 | 0 | 58 | 15 |
| 31 | Paul Moor | 57 | 3 | 1 | 57 | 19 |
| 32 | Neil Highgate | 52 | 4 | 0 | 52 | 13 |
| 33 | Mark Patrick | 49 | 4 | 0 | 49 | 12 |
| 34 | Chris West | 46 | 5 | 0 | 46 | 9 |
| 35 | Andy Watson | 44 | 4 | 0 | 44 | 11 |
| 36 | Gary Baker | 40 | 3 | 1 | 40 | 13 |
| 37 | Cherise Moore | 37 | 2 | 0 | 37 | 19 |
| 38 | Gary Newton | 35 | 3 | 0 | 35 | 12 |
| 39 | Daniel Wenner | 34 | 3 | 1 | 34 | 11 |
| 40 | Kevin Brockman | 33.5 | 4 | 0 | 33.5 | 8 |
| 41 | Ki Leighfield | 30 | 2 | 0 | 30 | 15 |
| 42 | James Fitzpatrick | 27.5 | 3 | 0 | 27.5 | 9 |
| 43 | Matt Ayles | 26.5 | 3 | 0 | 26.5 | 9 |
| 44 | Craig Barrett | 26 | 5 | 0 | 26 | 5 |
| 45 | Andrew Tapping | 25 | 3 | 0 | 25 | 8 |
| 46 | Kev Pilley | 24 | 4 | 0 | 24 | 6 |
| 46 | Robert Crosbie | 24 | 3 | 1 | 24 | 8 |
| 48 | Thomas Copeland | 23 | 3 | 0 | 23 | 8 |
| 49 | Mike Opperman | 22 | 3 | 0 | 22 | 7 |
| 50 | Kimberley Oakley | 14 | 1 | 0 | 14 | 14 |
| 51 | David Dugmore | 12 | 2 | 0 | 12 | 6 |
| 52 | Jack Kerr | 8 | 2 | 0 | 8 | 4 |
| 53 | James McMinn | 7 | 2 | 0 | 7 | 4 |
| 54 | Gary Christopher | 6 | 2 | 0 | 6 | 3 |
| 55 | Dan Balsom | 4 | 2 | 0 | 4 | 2 |
| 56 | James McDonagh | 3 | 2 | 0 | 3 | 2 |
| 57 | David Passmore | 2 | 3 | 0 | 2 | 1 |
| 57 | Matt Fruen | 2 | 2 | 0 | 2 | 1 |
| 59 | Kirk Taylor | 1 | 1 | 0 | 1 | 1 |
| 59 | Jay Anonuevo | 1 | 3 | 0 | 1 | 0 |