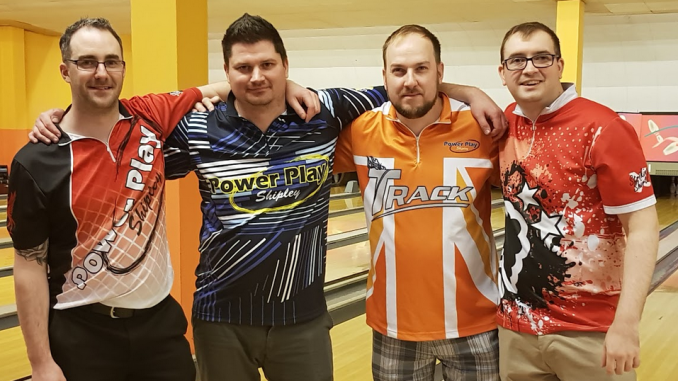 A fantastic 32 teams battled it out and Living on a spare came out on top at Nottingham with 6245 with Powerplay Poole in second on 6228 and third to Rebekah Hamlet's Team with 6214.

Results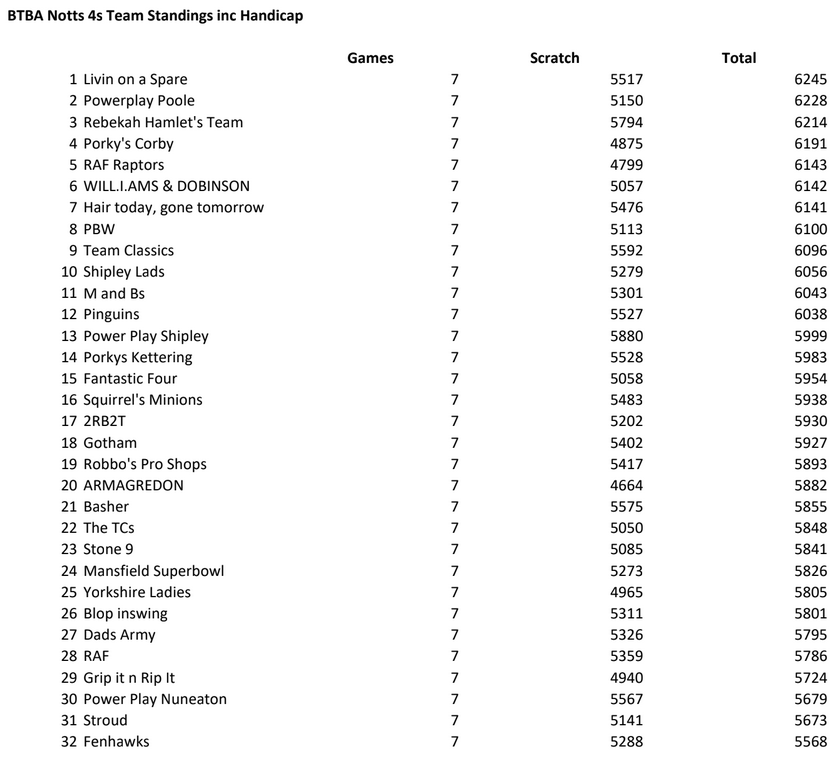 View full results here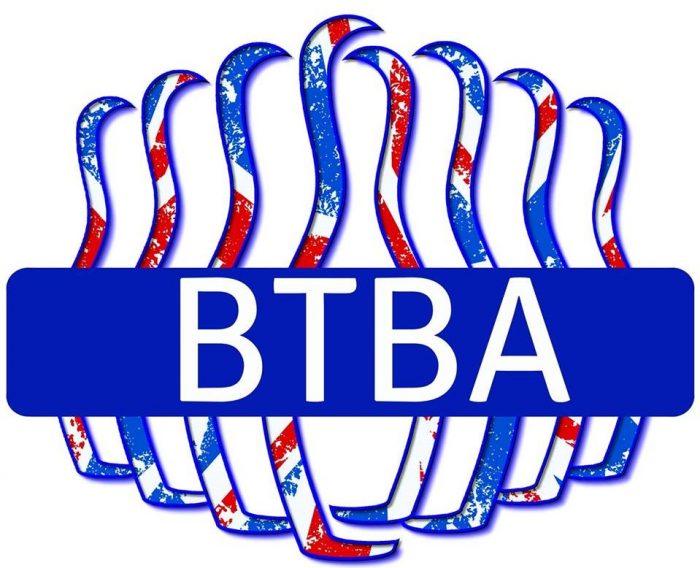 The next event on the BTBA Tour is the BTBA National Championships. This is a "Major" ranking event for both the Adults and Seniors, so there are extra ranking points available.
B&P fabrications Leicester are again sponsoring the Team All Events division, so every game in every event counts towards the team's total.
There will be a BTBA Striking Shirt for the winners of the Men's C division and ladies B division and PDQ Printing Services are sponsoring the tournament game award.
Make sure you get you entry in quickly –https://btba.org.uk/nationals/