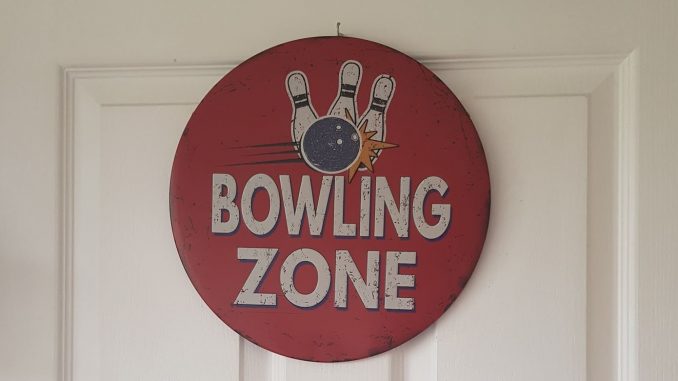 You go away for a few days with your wife to celebrate ten years of marriage and come home to shock change to your home. Thankfully it is nothing damaged but it seems your wife has been busy with a surprise. Former England Youth player Andy Giles thought he was being taken away to the Lake District to celebrate 10 fantastic years with his wife Sarah but she had a plan in action back home thanks to friends and family.
What Andy did not know was his bathroom had been transformed into a bowling shrine with his medals, magazine stories and team photos lovingly recovered and framed. Two big red lines around the room, a bowling ball toilet roll holder, bowling pin light cord and more.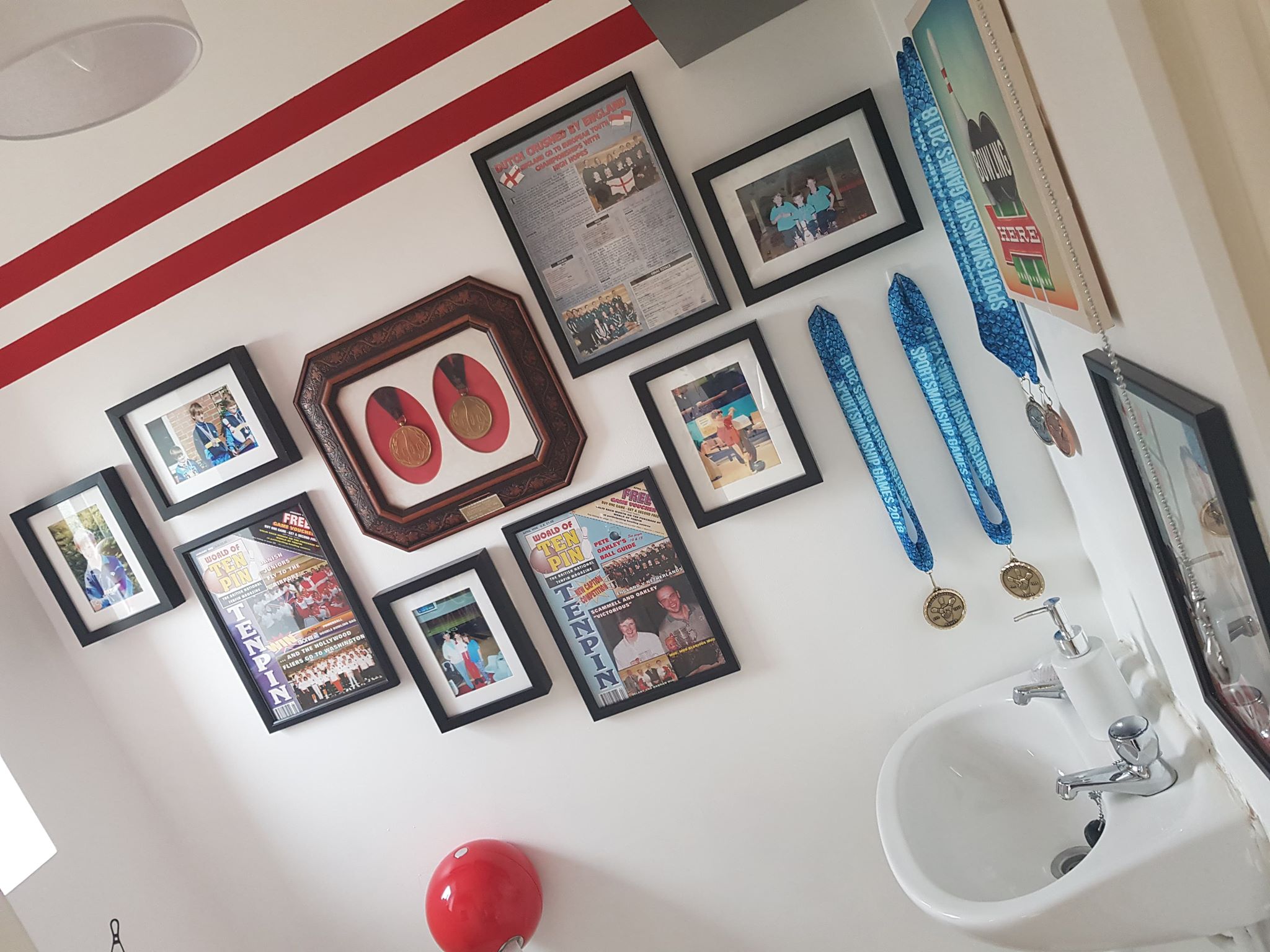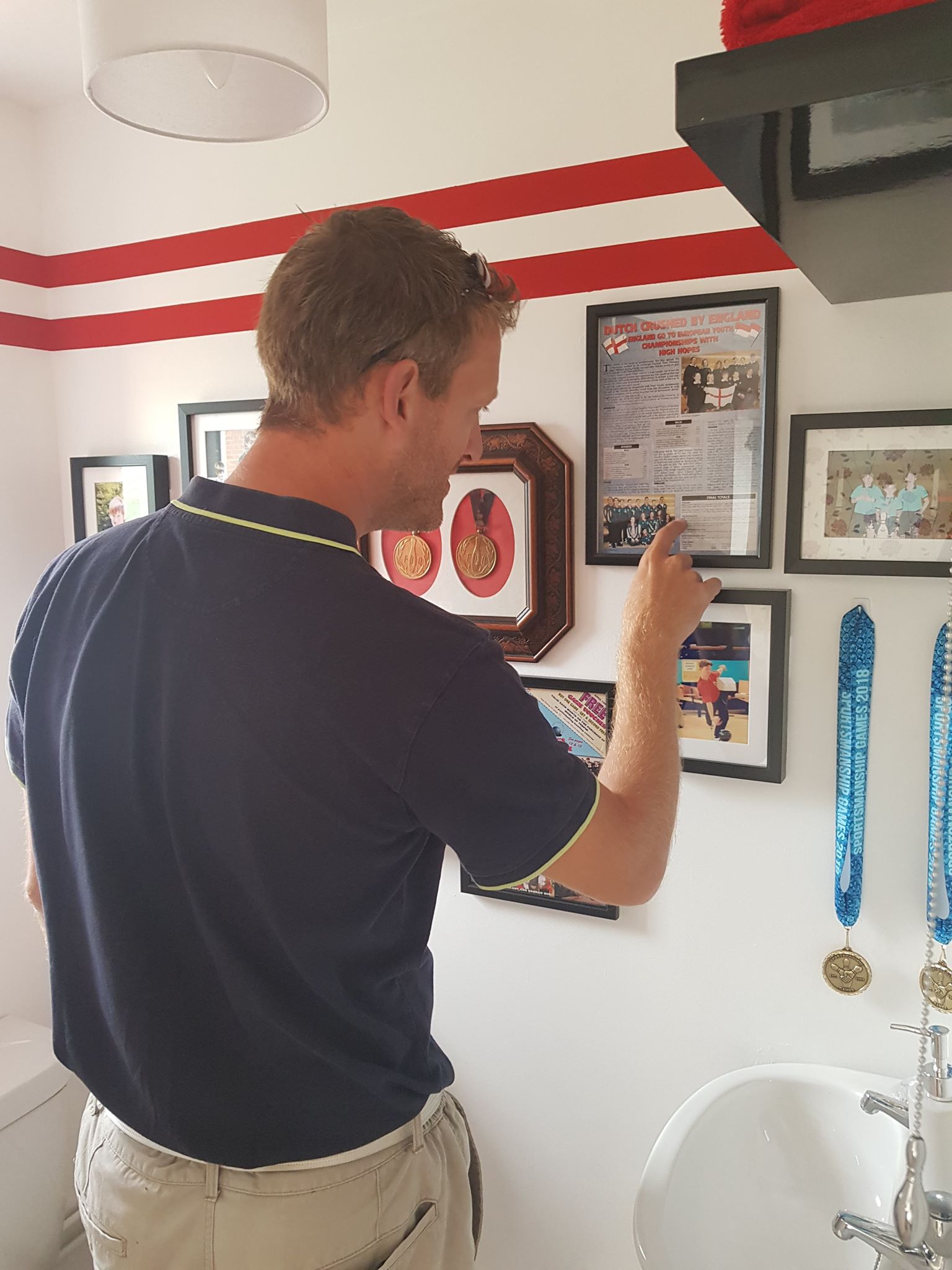 "I am completely blown away by what my wife has done with help from mum and a close family friend. She has managed to get my happiest memories as a bowler.
Bowling has given me so much. Traveled the world, but most importantly I have made friends for life. The best photo is of me with my Mum and Dad at the Junior Triple Crown in Sunderland.
This was the first time I bowled for my Country. #bestfamily #lovebowling #friends4life".
Have you got a bowling Bathroom? We would love to see it.